Nest Cam Review: Effortlessly Add Smart Monitoring Virtually Anywhere, Inside or Out
A weatherproof design plus a long-lasting battery deliver peace-of-mind awareness in difficult places.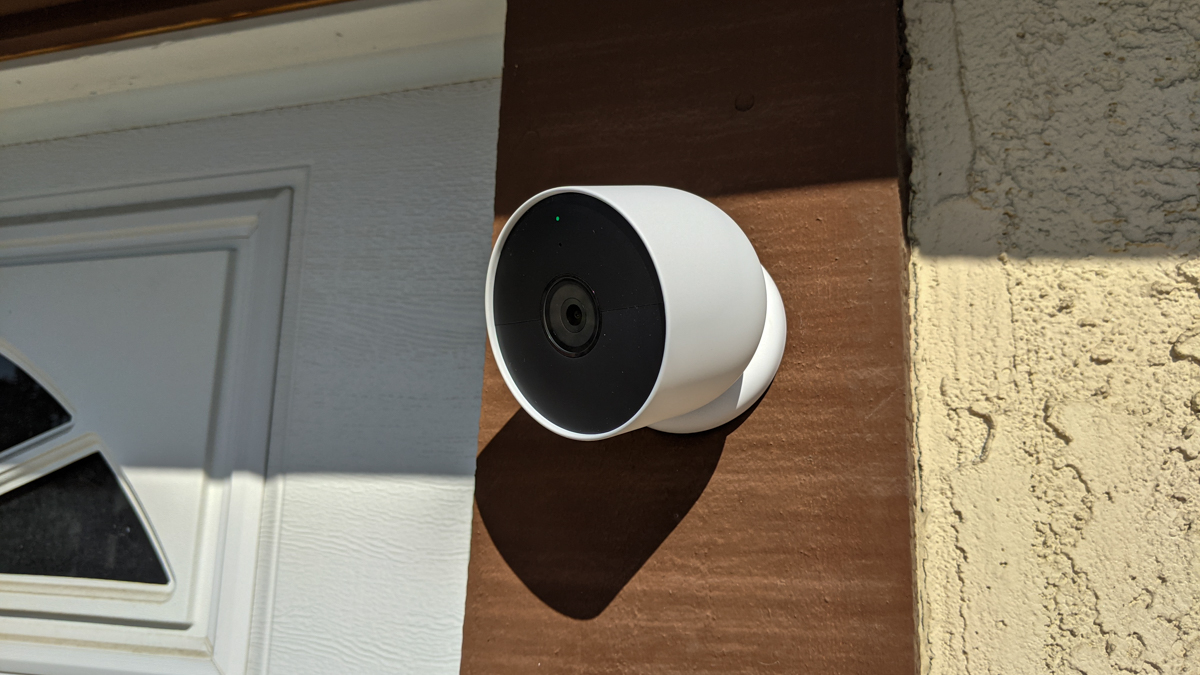 DIY home security has been quickly gaining popularity, and its accessibility and flexibility is even greater now thanks to the new Nest Cam from Google.
With its built-in battery and magnetic base, the Nest Cam can be placed virtually anywhere — inside or outside — and brings peace of mind to all sorts of living spaces. If there's a Wi-Fi signal, the Nest Cam can (smartly) keep watch for you.
Let's take a closer look at how the new Nest Cam is changing the way we view home monitoring.
Nest Cam (Outdoor or Indoor, Battery) Technical Specifications
1/2.8-inch, 2-megapixel sensor; 6x digital zoom; 130° diagonal field of view
Up to 1080p at 30 FPS, HDR; 16:9 aspect ratio
Night vision with HDR
Up to 3 hours of event-based video history (included)
High-quality speaker and microphone
Single motion sensor, up to 25 ft. range
On-device Machine Learning
Weather-resistant (IP54)
Easy Security, Everywhere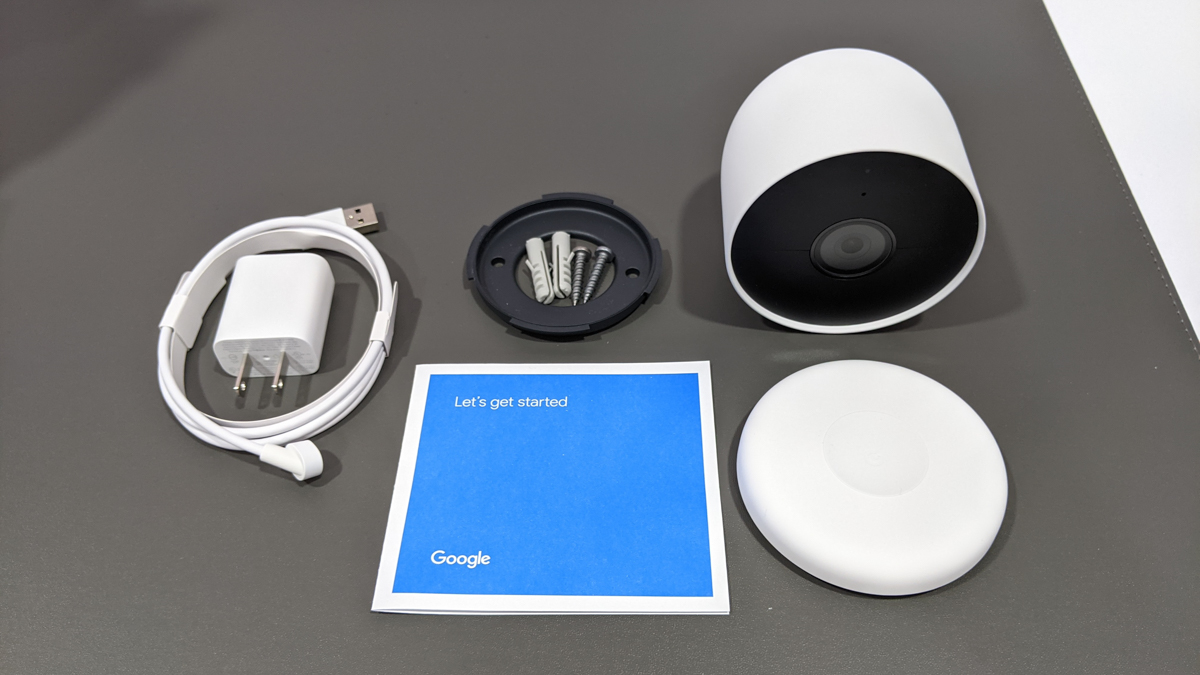 Nest devices have always been very simple to set up, and the new Nest Cam is no different. The Google Home app starts with a few questions to learn where you plan on installing the camera and the material of the surface. Then it guides you through every detail that's unique to your scenario. down to the size of the drill bit needed for outdoor installation.
Since I planned on using Nest Cam outdoors on the furthest corner of the house, Google Home recommended that I first fully configure the camera — Wi-Fi network, updates, charging — and then walk it to its intended location to ensure it had a strong enough Wi-Fi signal. I appreciated the thoughtfulness because signal strength isn't something we typically think about, and it would've been a bummer if I needed to relocate the camera after drilling pilot holes in the wall.
From start to finish, it took less than 10 minutes to get Nest Cam mounted and running. If there's a power outlet nearby, Nest offers an optional 5m or 10m weatherproof cable so you'll never have to worry about charging the battery.  For those using the camera indoors, there's an optional wired stand for easy shelf placement and uninterrupted power.
A More Intelligent Way to Stay in the Know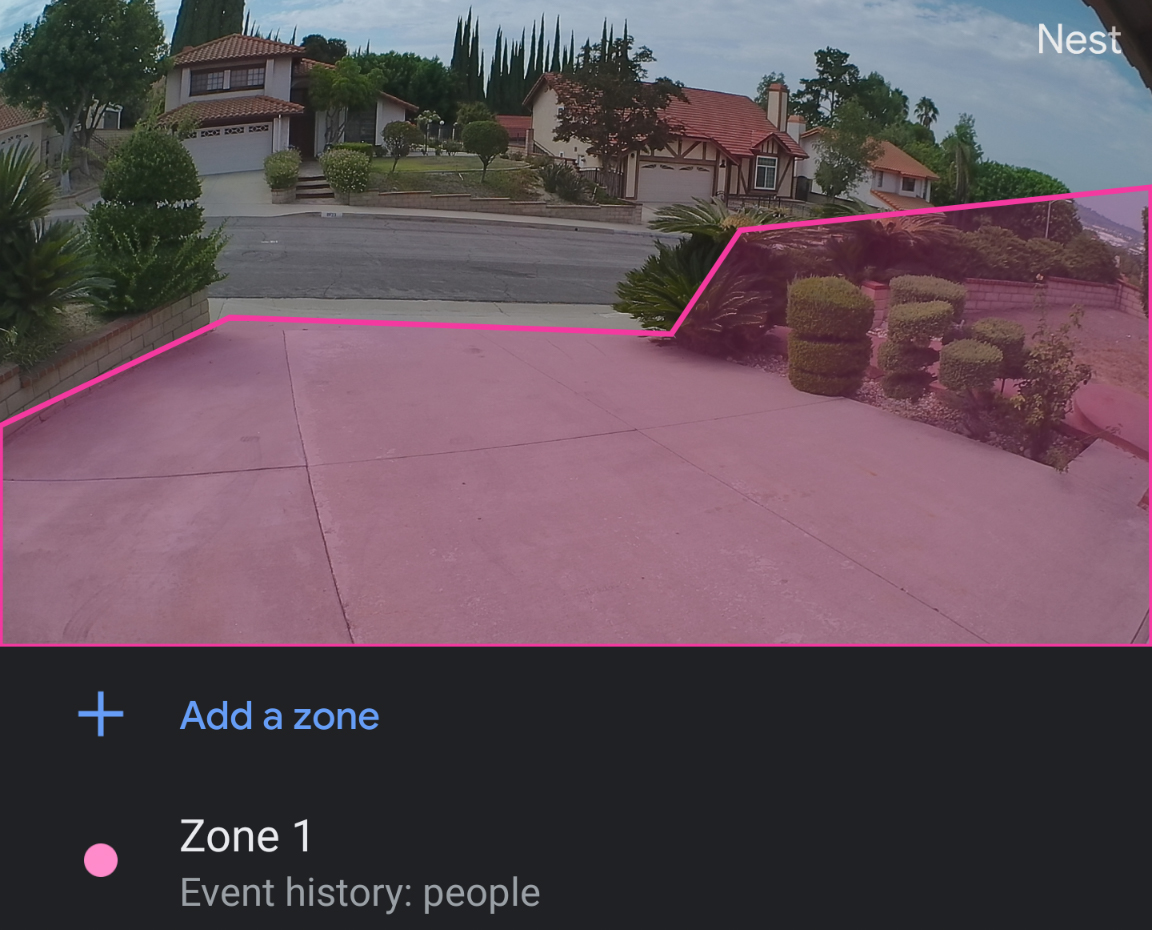 The new Nest Cam features all of the staples that the Nest lineup is known for — custom detection zones, instant alerts, Google Assistant integration, high quality video, and event history. But this new generation of cameras adds an extra layer of intelligence that enhances the ownership experience with better alerts and more efficiency.
Nest Cam can identify people, animals, and vehicles, and you can choose whether you want to be notified about each category, dramatically reducing nuisance alerts. You can even teach the camera to recognize faces so that it will announce regular visitors. The ability to ignore certain subjects means my Recent Events feed in the Google Home app is much less cluttered.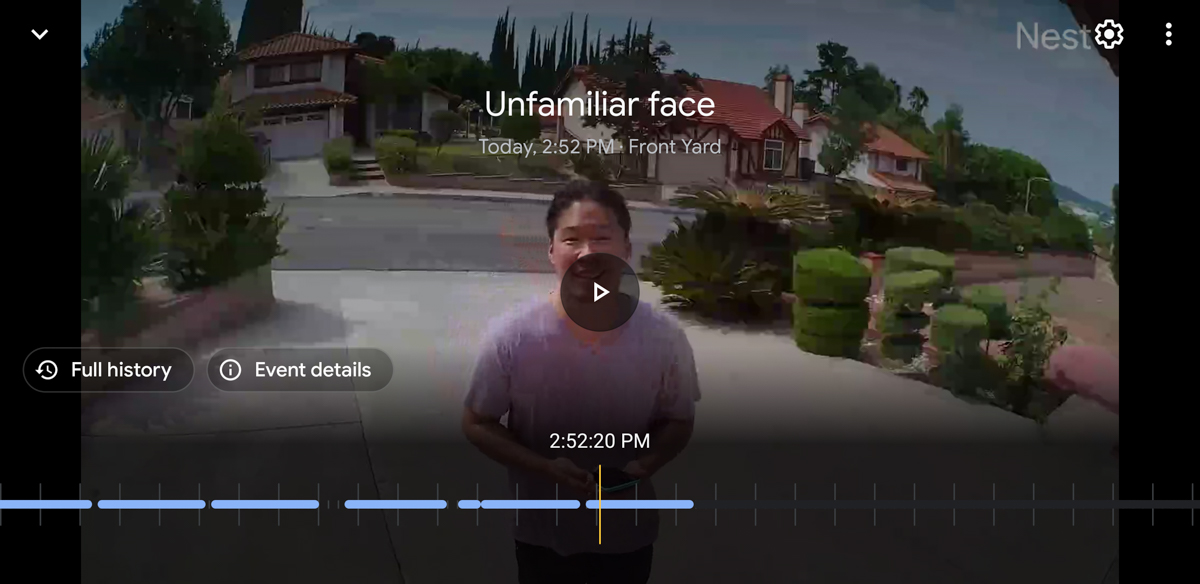 For my use case, I created a custom zone that only covers the driveway and front walkway, and set it to only alert me when it detects people. Nest Cam's motion detection is quite impressive and far-reaching, so I wanted to make sure I don't receive alerts for people or cars just passing by. In my testing, I could trigger an event recording from the end of the driveway, which is a good 25-ish feet away from the camera.
Speaking of event recordings, the Nest Cam by default offers 3 hours of free event video history while Nest Aware subscribers unlock access to 60 days of history. When the device is hardwired, Nest Aware users can retrieve up to 10 days of continuous video recordings.
Personally, I think event-based recordings are a more efficient way to use Nest Cam. The device will continue to record as long as there is motion in the designated zone, and then it goes on standby to save power and also Wi-Fi bandwidth. Plus, in my years of experience with 24/7 video recordings, I mostly found myself fast-forwarding through footage of swaying trees and passing cars.
Other notable features of Nest Cam include 24/7 live view, two-way talk, and on-board memory that stores up to one hour of recorded events in case the Wi-Fi goes down.
No Wires, No Placement Limitations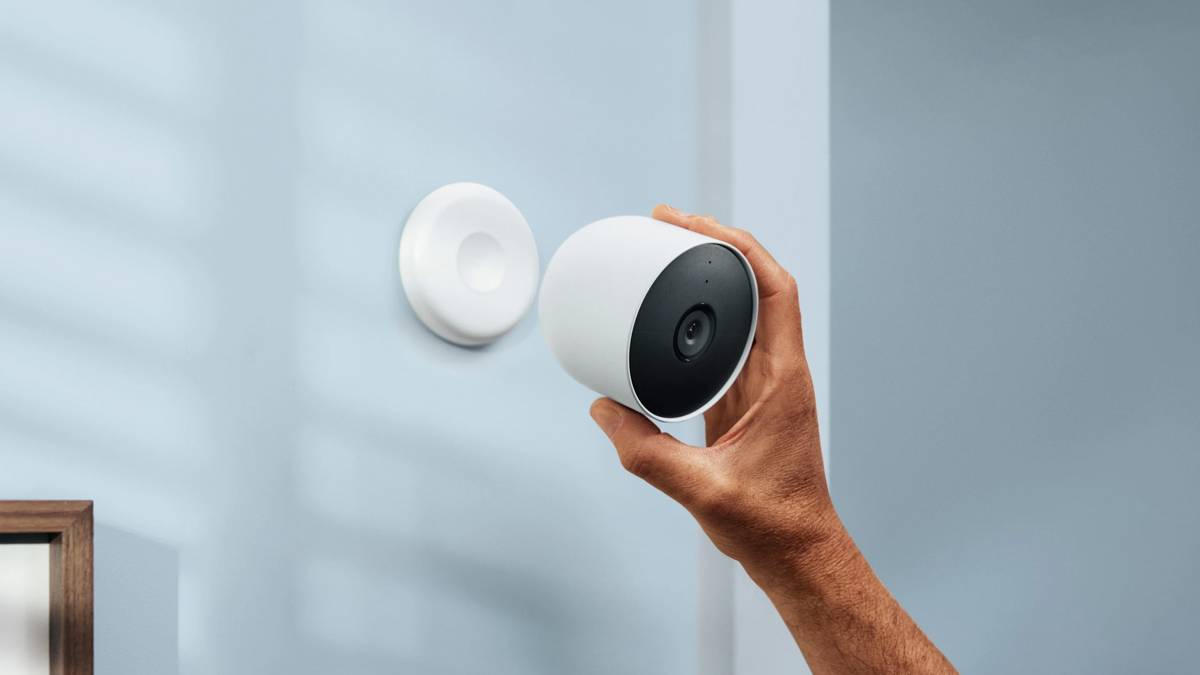 The new Nest Cam is a welcomed addition to the lineup for home security enthusiasts because it gives us the freedom to monitor exactly where we want. We're no longer restricted by proximity to power outlets or compromising on video and detection performance.
The new features and benefits that Nest Cam offers would've been perfect for my days as a renter. I wanted awareness, but couldn't modify the property, and there wasn't access to power outside. So I ended up with a camera on the window sill, peering through blinds.
As a homeowner, the flexibility of both power and mounting options means four-corner monitoring is easily achievable. And with multiple camera feeds, the intelligent alerts are more helpful than ever, saving you from knowing about every critter that harmlessly wanders onto the property (there are lots of bunnies around here!).
Some of my friends initially balked at the idea of a battery-powered Nest Cam, but it's a small trade-off for overall versatility. The device calculates and manages remaining battery life based on actual usage, and so far, I'm averaging roughly 1% or less battery usage per day. As Nest Cam's built-in machine learning continues to optimize based on my environment, I'm guessing I'll need to recharge every few months or so.
Overall, I feel that the new Nest Cam is a thoughtful product for experts as well as those looking to get into DIY home security. It's pro level performance without the cost and hassle of installation typically associated with premium security services.
Where to Buy Nest Cam (Outdoor or Indoor, Battery)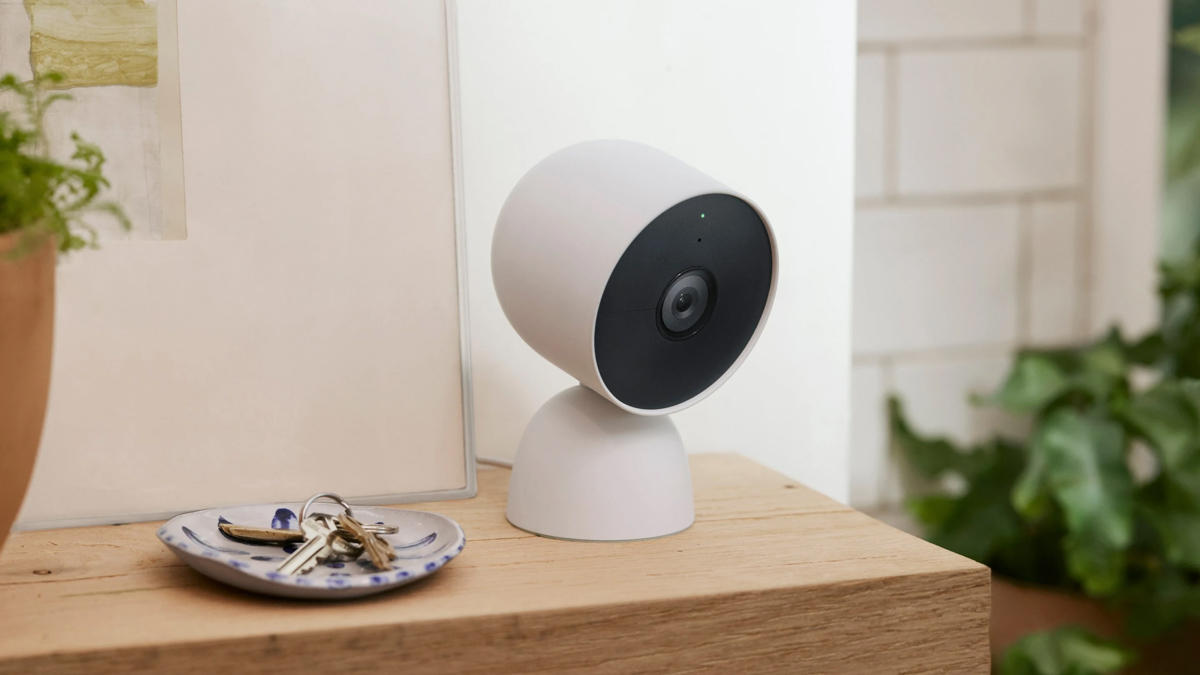 The new Nest Cam is available now for $179.99 from the Google Store, as well as major retailers including Best Buy, Home Depot, Lowes, and Target.
When you buy more at the Google Store, the savings add up. The Nest Cam 2-pack is $329.99 ($29.99 savings) and a 4-pack is $596 ($123.96 savings).
Shop the Nest Cam (Outdoor or Indoor, Battery)
Our editors strive to ensure that the information in this article is accurate as of the date published, but please keep in mind that offers can change. We encourage you to verify all terms and conditions of any product before you apply.