The Most Exciting New Products Announced at Amazon's September Event
You won't want to miss these new Amazon products and updates.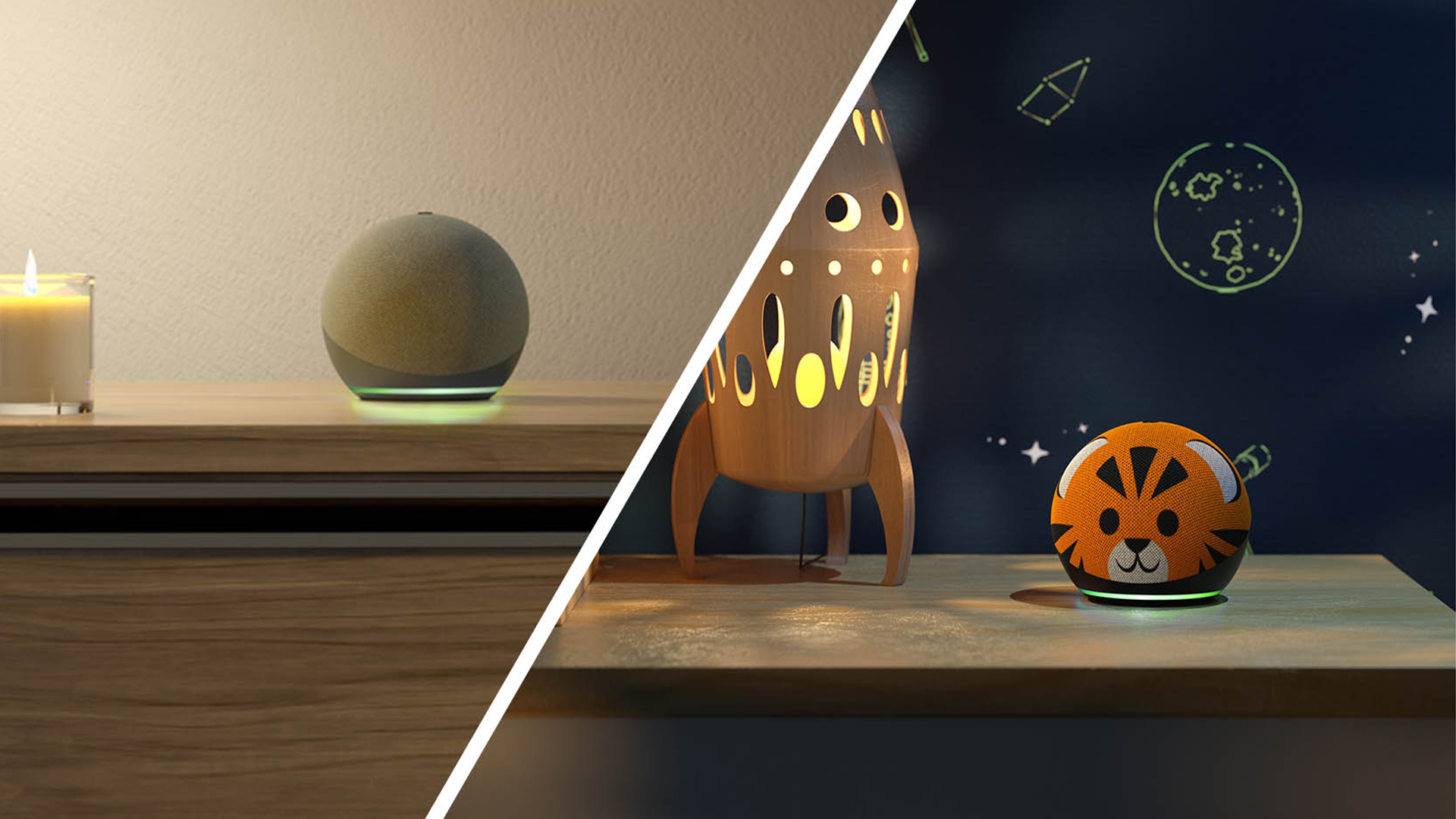 If you're in need of a little pick-me-up as 2020 comes roaring to a close, Amazon has your back. The tech giant recently announced over 60 new and exclusive products were hitting the site later this year and next. You can expect updated and redesigned Echo and Ring devices, a new gaming platform and new smart services to make life easier.
Explore New Products on Amazon
The new product list is huge; here are a few of the new Amazon products we're most excited about.
1. Echo Show 10

Retail Price: $249.99 | Release Date: No release date yet – expect December
Built with a motorized base, the latest Echo Show will swivel automatically to follow your movements. Now you don't have to worry about moving off-screen for a video call or missing your favorite show if you step out of the room.
​Sign Up for Echo Show 10 Release Date Alerts
Netflix fans rejoice because the Show will now be able to connect to your Netflix account alongside Amazon Prime and Hulu. Amazon also announced that all new Echo devices will have a Climate Pledge Friendly badge, meaning the devices are made from recycled material and sourced responsibly.
While there isn't a new Amazon Echo release date for this device, Amazon said the Show 10 will be available to ship for the holidays.
2. Luna Cloud Gaming Service and Controller

Retail Price: $5.99 per month for Luna Gaming | Release Date: No release date yet – expect early 2021
Forget slow game downloads and clunky transitions between your favorite devices. Luna Cloud Gaming allows you to stream directly from the cloud to your screen. Cloud Gaming is available on PC, Mac, Fire TV and web apps for iPhone and iPad. You can also stream on two devices simultaneously.
​Request Early Access for Amazon Luna
The Luna Controller is not required for cloud gaming, but it makes connecting quicker and seamless. The controller will be available to purchase for $49.99 during its early access period, which saves gamers $20 over MSRP.
3. Echo Dot Kids and Echo Glow

Sale Price: $69.99 when purchased together | Reg. Price: $89.98 | Release Date: December 9th
Echo Dot Kids got an adorable makeover and can now be purchased with a panda or tiger print. The look of the Kid's Echo is not the only change. Amazon has also updated the parental controls. Parents can now set their child's voice profile so that Alexa automatically switches to that child's profile when it hears their voice.
Pre-Order Echo Dot Kids and Echo Glow Bundle
A new Alexa feature many parents might love is called Reading Sidekick. Simply say, "Alexa, let's read," and Alexa will take turns reading with your child with the intention to build fluency and give children reading encouragement.
Add on the Echo Glow for only $10 more. The Echo Glow is a warm night light that does not have Alexa-enabled features.
4. Ring Security Drone

Retail Price: $249 | Release Date: No release date yet – expect early 2021
Ring's newest camera is also a drone. The Always Home Cam can fly to any room of your home and alert you if there is an intruder, fire or emergency when you are away. A recording is only done when the drone is in flight, and a distinct noise will be made so it is clear the drone is recording.
​Check Amazon's Ring Page for Updates
5. Ring Car Cam

Retail Price: $199 | Release Date: No release date yet – expect early 2021
Ring monitoring and protection for your car is becoming a reality in 2021! The $199 Ring Car Cam features a dual-camera dashcam that is connected with Alexa's voice assistance. Not only can the cam and the Ring's $60 car alarm keep intruders at bay, but the camera will record fender benders and accidents and store the footage to the cloud automatically. Similarly, you can tell Alexa that you are being pulled over and the dashcam will begin recording.
​Check Amazon's Ring Page for Updates
6. Fire Stick and Fire Stick Lite

Retail Price: $29.99 / $39.99 | Release Date: September 30th
The latest model of Fire TV Stick is now 50% more powerful with HDR and Dolby Atmos support. The $39.99 version also includes Alexa Voice Remote. The Fire TV Stick Lite was designed to be the most affordable Fire TV device ever at $29.99. The budget-version of the Fire Stick does not have power or volume TV controls on the remote, and you will have to use voice assistance to navigate your device.
​Pre-Order the New Fire TV Stick
7. Eero 6 and Eero 6 Pro Wireless

Retail Price: $129 and $229 for one-pack | Release Date: November 2nd
Faster internet is coming! The new wi-fi mesh systems now feature Wi-Fi 6 and better support for connected devices. Automatic updates keep your system secure and optimize internet performance.
As always, Slickdeals will keep you up to date when these cool devices drop and when they go on sale. Set a Deal Alert for your favorite products so you can be the first to know.
Our editors strive to ensure that the information in this article is accurate as of the date published, but please keep in mind that offers can change. We encourage you to verify all terms and conditions of any product before you apply.