Sponsored
NordVPN Offers a Smart Way to Practice Internet Safety While Working From Home
With industry leading-speeds, security and privacy, NordVPN ensures your home office is safe.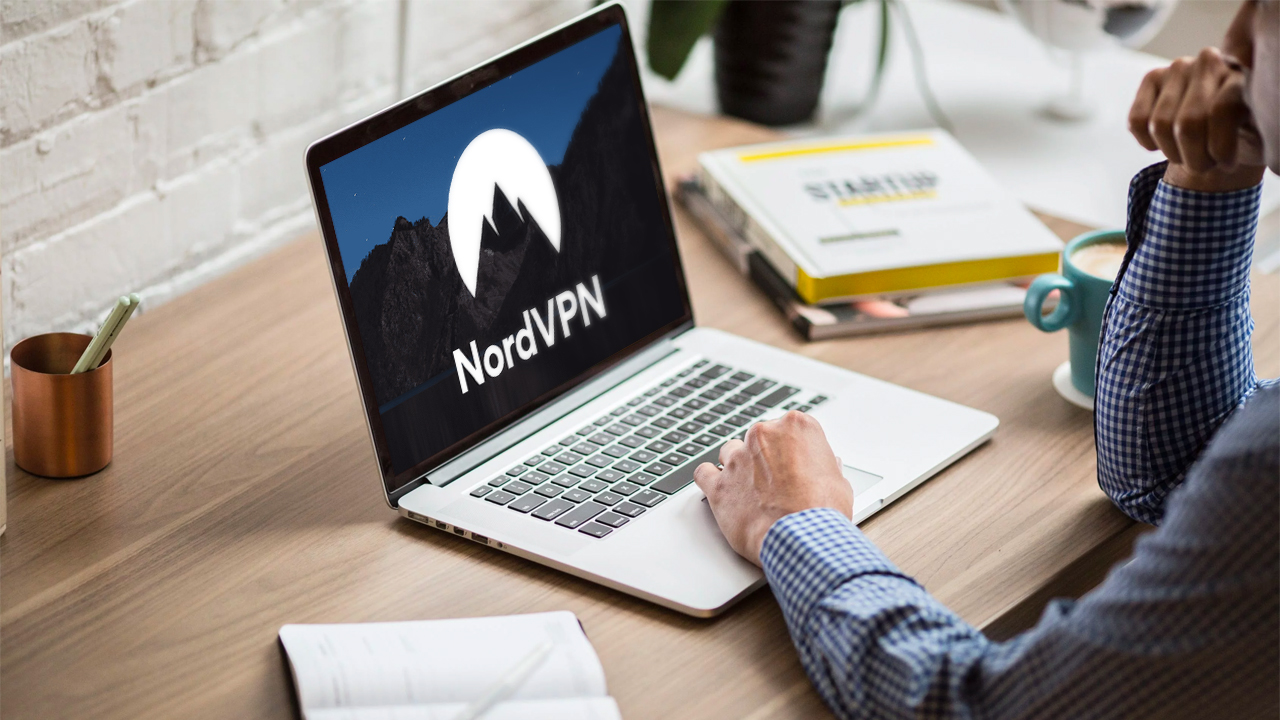 With states across the nation launching "shelter-in-place" protocols in response to Coronavirus, lots of office workers are learning to adapt to full-time remote life on the fly. For many, this is a major shift in routine, and between setting up a quiet, reliable workstation, adjusting to the rhythm of large video meetings and figuring out a new work/life balance, it can be easy to forget cybersecurity is an equally important office consideration.
If you're going to be working from home for the foreseeable future (either for voluntary or safety reasons), we strongly recommend you consider safeguarding your data with a VPN.
A VPN, or virtual private network, provides an extra layer of online security and freedom to its users. By bouncing your connection off another server and encrypting transferred data, you (and your sensitive work information) are less vulnerable to hackers.
Consumers have numerous VPN services to choose from with prices ranging from free to around $15 a month. However, not many VPNs can offer the reputation, quality and value of NordVPN.
When Slickdeals reviewed NordVPN in 2019, we found it to be, "simple and streamlined software… easy enough for the most casual of users, while packing a laundry list of features more advanced subscribers will appreciate." We declared NordVPN had, "matured to the point of almost universal praise," and based on reviews from CNET, PCMag and TechRadar, our observation seems correct.

Working with NordVPN
When it comes to working from home, security and privacy are top priorities. NordVPN has years of experience encrypting internet traffic and utilizes AES (Advanced Encryption Standard) with 256-bit keys. If you aren't in the tech industry, all this cybersecurity jargon might feel a little intimidating, but services like NordVPN present it with a clean interface that's easy for anyone to understand.
With NordVPN, you also don't have to worry about leaving a cyber trail. The service does not monitor, record, store, log or share any of your online movements. With this kind of privacy, you can transfer company documents with greater peace of mind. As an added benfit, it also helps prevent companies from selling your personal online data.
NordVPN also offers incredible flexibility when it comes to supported devices. There are no issues if you work on a Mac but use an Android smartphone or vice versa. The service offers software and apps for all sorts of operating systems and electronics, from Linux to Windows to iOS and more. A single account also allows you to install the VPN on up six devices at the same time so you can work securely from your phone, tablet or computer.
Life in the Fast Lane
While many virtual private networks offer privacy and security, NordVPN continues to stand above the rest when it comes to ease of use and connection speed.
The NordVPN app is extremely user-friendly. Once you install the software and log in, connecting to the service amounts to a single tap of the Quick Connect button. The VPN utilizes a complex algorithm to figure out the best server for you to connect to based on your current parameters. When the banner turns green, you have established a connection and are good to go.
While this method will suffice for most people, subscribers have the option of picking from 1 of 5,809 servers located in 59 countries. If there are any servers you particularly like, you can add them to a favorites list to get quick access to them in the future.
NordVPN's server list is vast and quite impressive. Even if you have no preference in servers, you'll still appreciate the sheer amount of options available, as they decrease the chance of slowdown, even during peak use times. The service has been scrutinized by many of online reviewers and the general consensus is there's almost no difference in internet speed on and off the VPN.
You won't have to worry about re-experiencing the dial-up speeds of the 1990s with NordVPN, even if your occupation entails a lot of uploading and downloading documents.
Performance usually steals the spotlight in VPN reviews, but NordVPN's customer support deserves a shoutout as well. Their customer service has been applauded many times across numerous review sites. If you have any issues regarding the VPN, you can reach out 24/7 to customer care via email or live chat.

NordVPN Unlocks a World of Entertainment
Even full-time remote employees deserve to kick back and relax every now and then. After a hard day at the home office, you may just want to Netflix and chill. But if you haven't tried surfing Netflix with a VPN, you're seriously missing out.
The world of Netflix is far grander than what you see on your homepage. Due to the differences in copyright laws across countries, subscribers can only browse shows, movies and documentaries allotted to the country from which they're logging on. This means most people can only see a portion on Netflix's full catalog.
Case in point: Netflix has been adding the Studio Ghibli films to its service since February. Since these movies have never been available to stream before, it's unarguably exciting, but to our dismay the United States, Canada and Japan have been excluded from viewing these Academy Award-winning films.
Luckily, with NordVPN you can easily bypass these restrictions and enjoy classics like Princess Mononoke, Spirited Away, My Neighbor Totoro, and more. Simply run your preferred streaming device through your VPN, connect to a server that isn't located in one of the three excluded countries, and start watching.
Related: How to Stream Miyazaki Films on Netflix in the US
NordVPN has a reputation for being one of the best tools for watching international Netflix, in part thanks to its numerous servers and fast connection speeds. More importantly, the service is not listed as one of the restricted proxies by Netflix, unlike many other VPNs.
Whether you want to binge Bollywood blockbusters or heart-crushing K-Dramas, you can seamlessly stream them all without being taunted by the dreaded buffering symbol.
The Best Current NordVPN Deals
Sale Price: $125.64 ($3.49 a month for 3 Years) | Regular Price: $430.20 ($11.95 a month for 3 Years)
If you want to take the dive and turn your home internet into a cyber fortress, NordVPN is currently offering a 3-Year Plan for 70% off. While a 36-month commitment is pretty big, the service also comes with a 30-day money-back guarantee if you are not satisfied with the VPN for any reason.
This is only a little more than the recent best discount we've seen for NordVPN, matching their previous birthday extravaganza earlier this month.
Now until 4/29, Slickdeals users can save even more on NordVPN's 3-year plan. If you have a Slickdeals account, you can purchase a 3-year NordVPN plan through this link, then fill out the related rebate form to receive a $60 rebate, making the total price for three years $65.64. This is almost 50% off the next best current offer, but be sure to read all the fine print (or the related Deal Thread) to make sure you complete all the rebate's required steps.
If you are hoping for an even better sale on this service, make sure to set up a Deal Alert to get notified instantly of the next big discount. You can also check out our NordVPN store page for other coupons or promo codes that are currently live.
Our editors strive to ensure that the information in this article is accurate as of the date published, but please keep in mind that offers can change. We encourage you to verify all terms and conditions of any product before you apply.