Oculus Go Simplifies Virtual Reality for the Masses
This self-contained headset might be low on frills, but it packs a lot of punch for the money.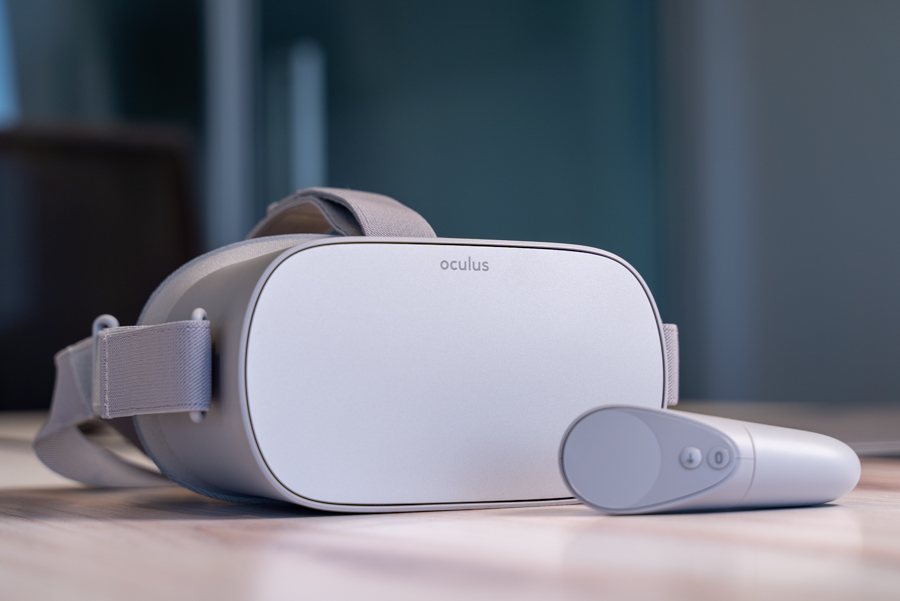 For years, industry pundits have been telling us that mass adoption of virtual reality was just around the corner. Yet in 2019, VR still operates more or less on the fringes of the technological ecosystem.
Creating a truly immersive VR experience is — as you can imagine — an incredibly complicated endeavor, both in terms of hardware and software, as well as accessibility. Power users might be willing to shell out large sums of money and tolerate lengthy setup processes, but your average consumer probably is not. And it's the latter that will ultimately determine VR's fate.
So by that rationale, it's hard to overstate how important a device like the Oculus Go is to the future of virtual reality development. While it lacks some of the technological muscle offered by other products on the market, its low price point and dead-simple approach to the technology is a clear attempt to take VR mainstream. But is there enough here to convince average folks to take the leap? Let's find out.
VR Untethered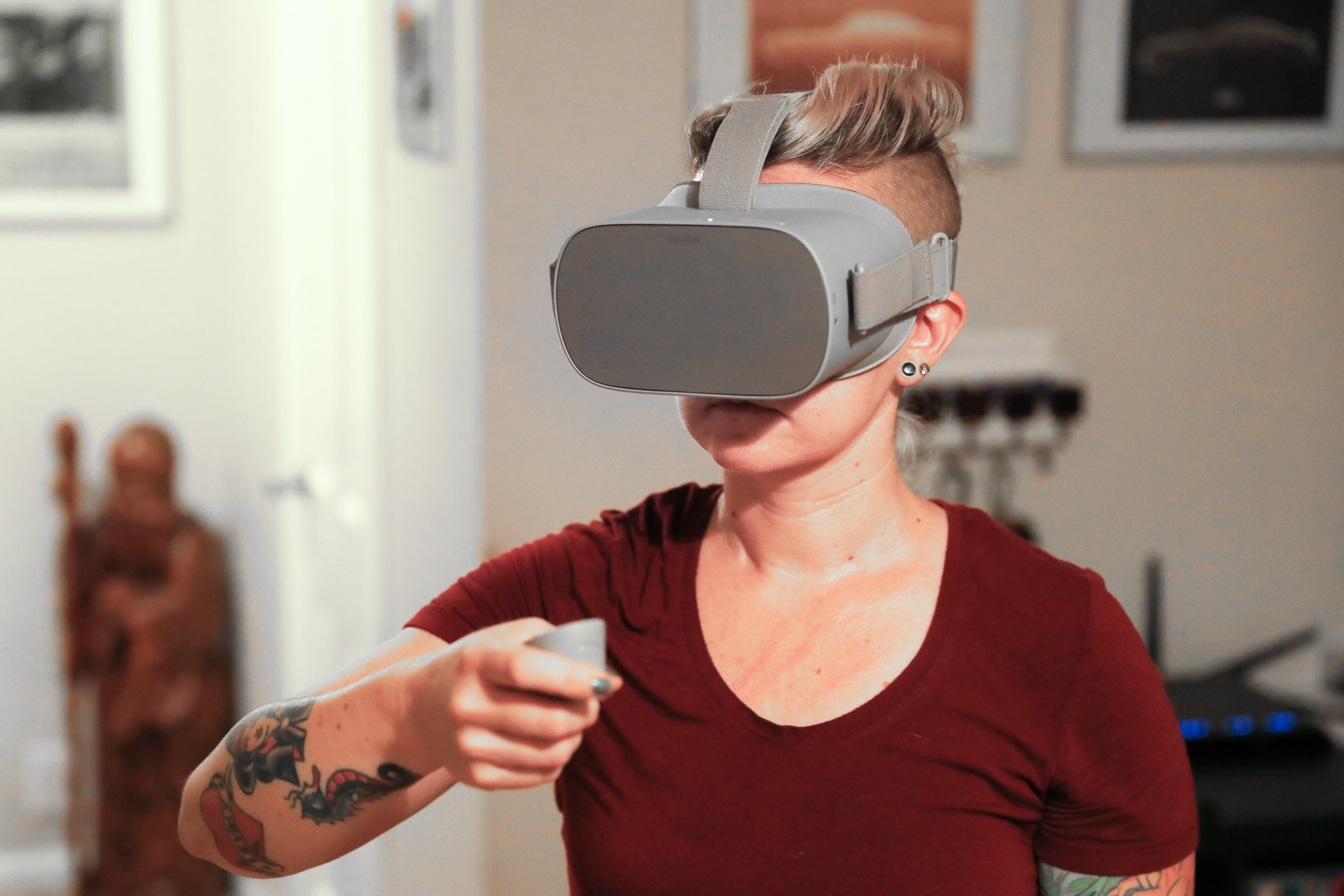 Perhaps the greatest strength of the Oculus Go is its sheer simplicity. Unlike the Oculus Rift and the Lenovo Explorer we reviewed last year, Oculus Go is a standalone unit. This means you don't need to connect it to a PC to get the necessary processing power for the headset. That's a boon on two fronts. First, you don't need to worry about whether or not your PC can handle the job. And second, you're not physically tethered to another device while using the headset. Both are big advantages, but they do come with some notable compromises here.
Compared to something like the Lenovo Explorer, the Oculus Go can feel like a technological step back. It's mainly a "sit down" experience, as the Oculus Go lacks environment-tracking cameras. So you won't be walking around and manipulating objects in virtual space with this headset. And since the unit itself provides the processing power, some apps' graphics seem a bit archaic in the era of 4K gaming.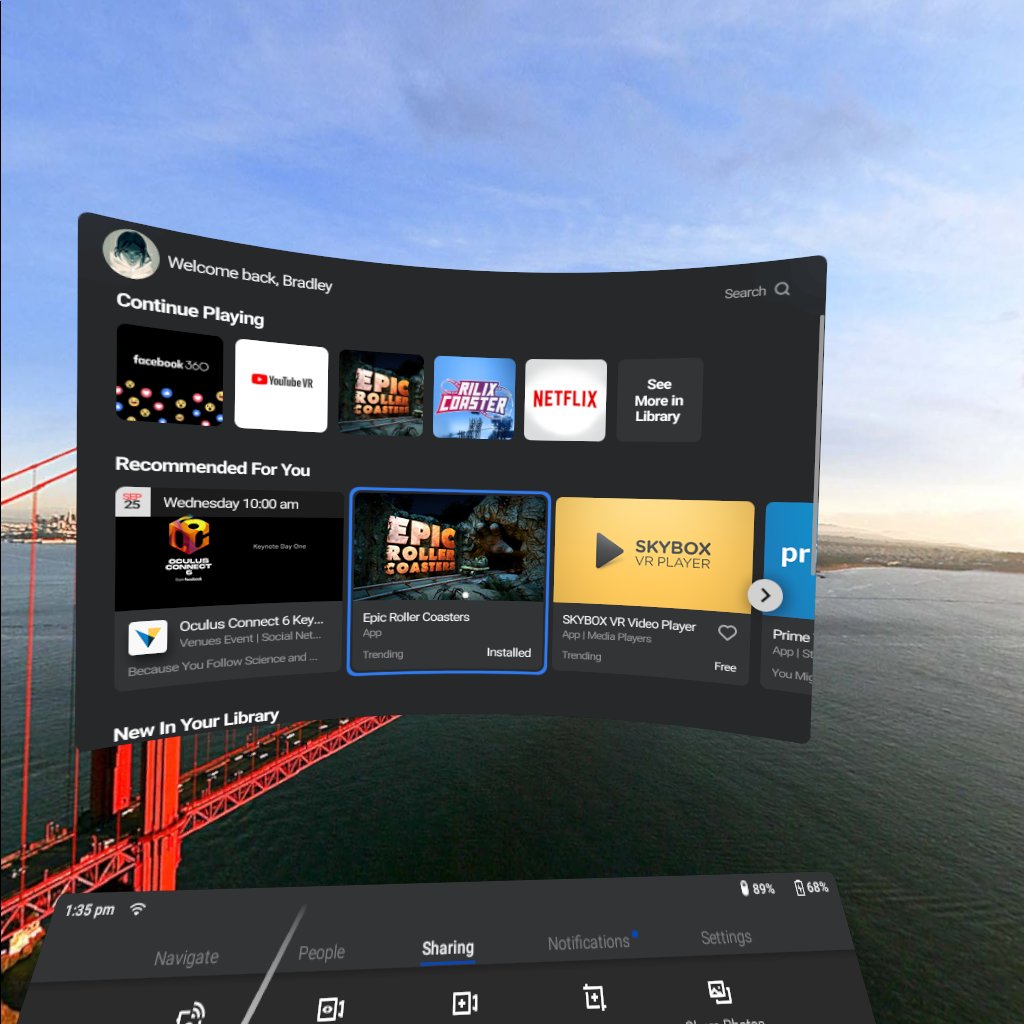 But the Oculus Go makes up significant ground as an overall package. Starting at $200, the device comes with 32GB of internal storage for apps and games from the Oculus Store. Visuals are provided by a 5.5-inch fast-switching LCD with a resolution of 2560×1440 (1280×1440 per eye). Integrated speakers on each side of the head strap handle audio duties. And with a 2600 mAh battery on-board (the wireless controller uses a single AA battery), it's truly portable.
Setup is as simple as pairing an Android or iOS device with the headset and following a few prompts. This will get the device on Wi-Fi, updated, and talking to the Oculus servers. From there, it's just a matter of some basic calibration before you're taken off the leash to download some apps and get your VR on.
A Curated Introduction to 360-degree Gameplay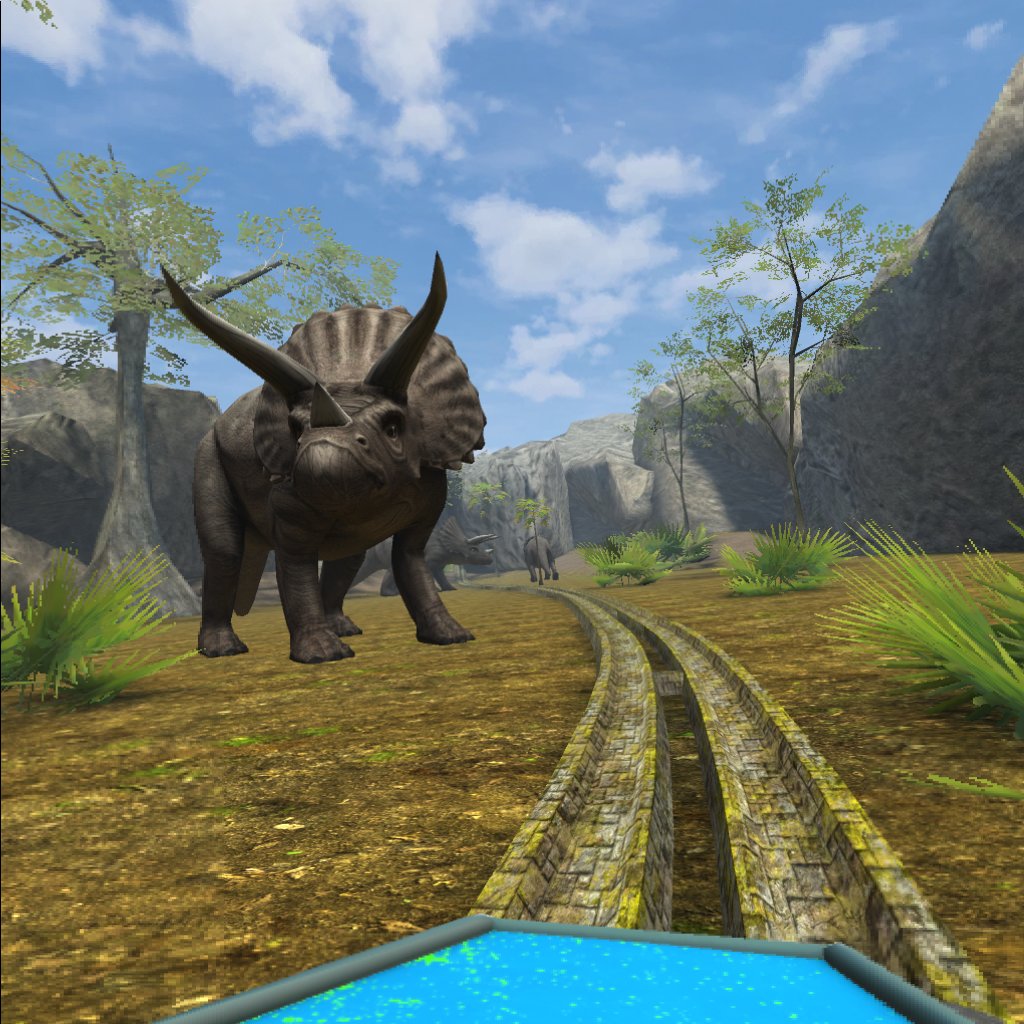 Despite the fact that the headset houses a battery, as well as all of its graphical processing power, the Oculus Go is fairly light weight and comfortable to wear for extended amounts of time. That's important for a device like this. Without room-tracking capabilities, you'll be spending a lot of time looking at things, rather than moving around and manipulating objects within the environment.
That "on rails" vibe is bolstered by a number of well-received roller coaster simulators available for the device. There are a lot of shooters as well, though many use the wearer's line of sight as the aiming device, rather than the hand-held controller.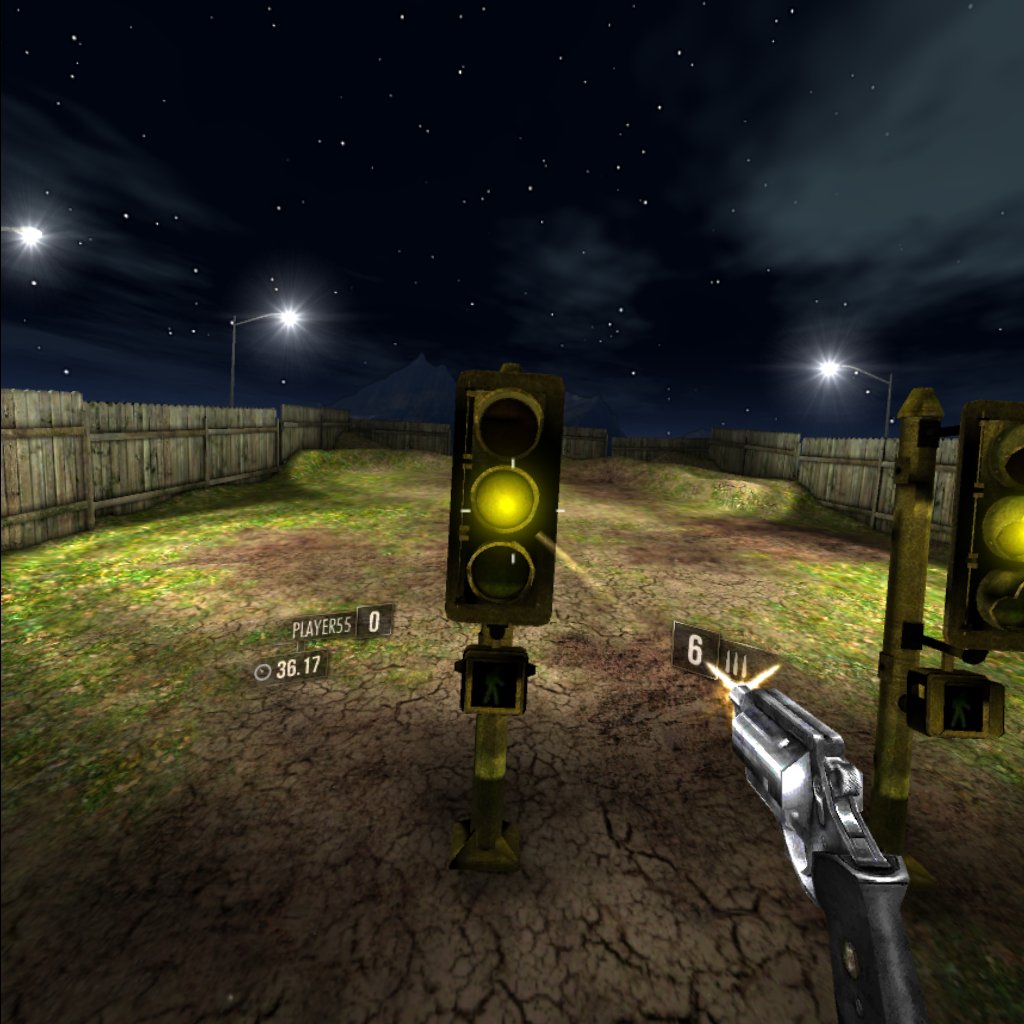 Like most VR headsets, the Oculus Go keeps the visuals in the center of the display sharp, while blurring the surrounding field of view. This trick improves graphical performance and gets the user into the habit of looking around by moving their head, rather than their eyes. At a resolution of 1280×1440 per eye, visual fidelity is pretty solid considering the Go's price point. With that said, it's a noticeable step or two behind the most sophisticated headsets on the market.
While there's a 3.5mm audio jack on hand if you prefer using headphones, the integrated speakers sound surprisingly good. They also offer convincing spatial audio if you're in an otherwise quiet room.
Should You Buy the Oculus Go?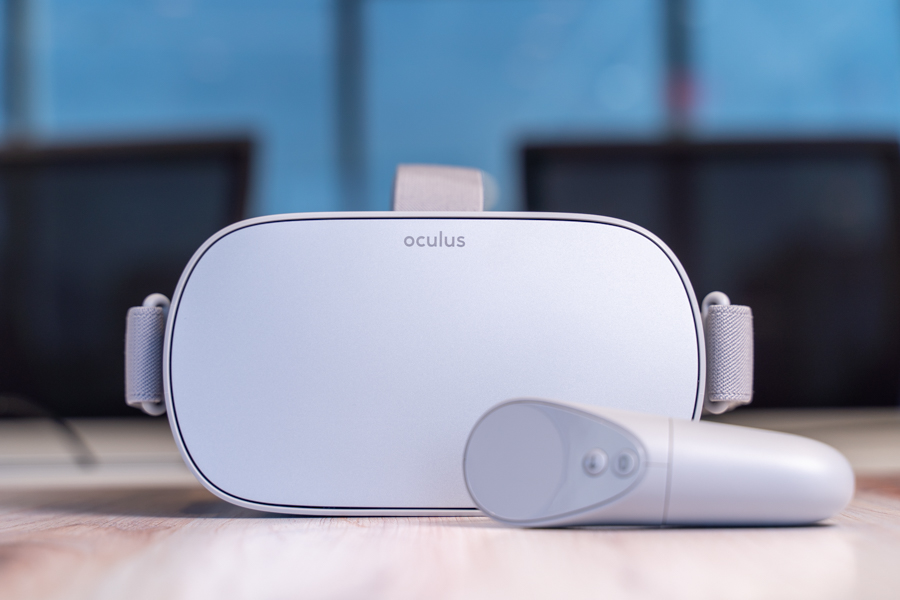 Even though the VR experience with the Oculus Go is somewhat limited by the hardware, the fact that you can use this device without hooking anything up or prepping a PC for a VR session makes it vastly more convenient than its wired counterparts.
If you're looking for an all-in-one solution that offers a similar experience to the Oculus Rift or the Lenovo Explorer without all the wires, the recently-released Oculus Quest is probably a better fit. However, the Quest starts at $399.
UqOvcsC06TQ
At $199, the Oculus Go comes with everything you need to get up and running in VR. And for $50 more, you'll get 64GB of storage capacity instead of the standard 32GB. For that price, it's hard to deny the value proposition offered by the Oculus Go.
---
Need today's best gaming deals? Look no further:
Search URL: https://slickdeals.net/newsearch.php?firstonly=1&pp=20&sort=newest&rating=frontpage&filter%5B%5D=309&forumid%5B%5D=9&hideexpired=1&r=1
Our editors strive to ensure that the information in this article is accurate as of the date published, but please keep in mind that offers can change. We encourage you to verify all terms and conditions of any product before you apply.