Oculus Quest is in Stock! Here's Where You Can Find One
Gamestop, ABT and Best Buy are your best bets in getting the hard-to-find VR headset.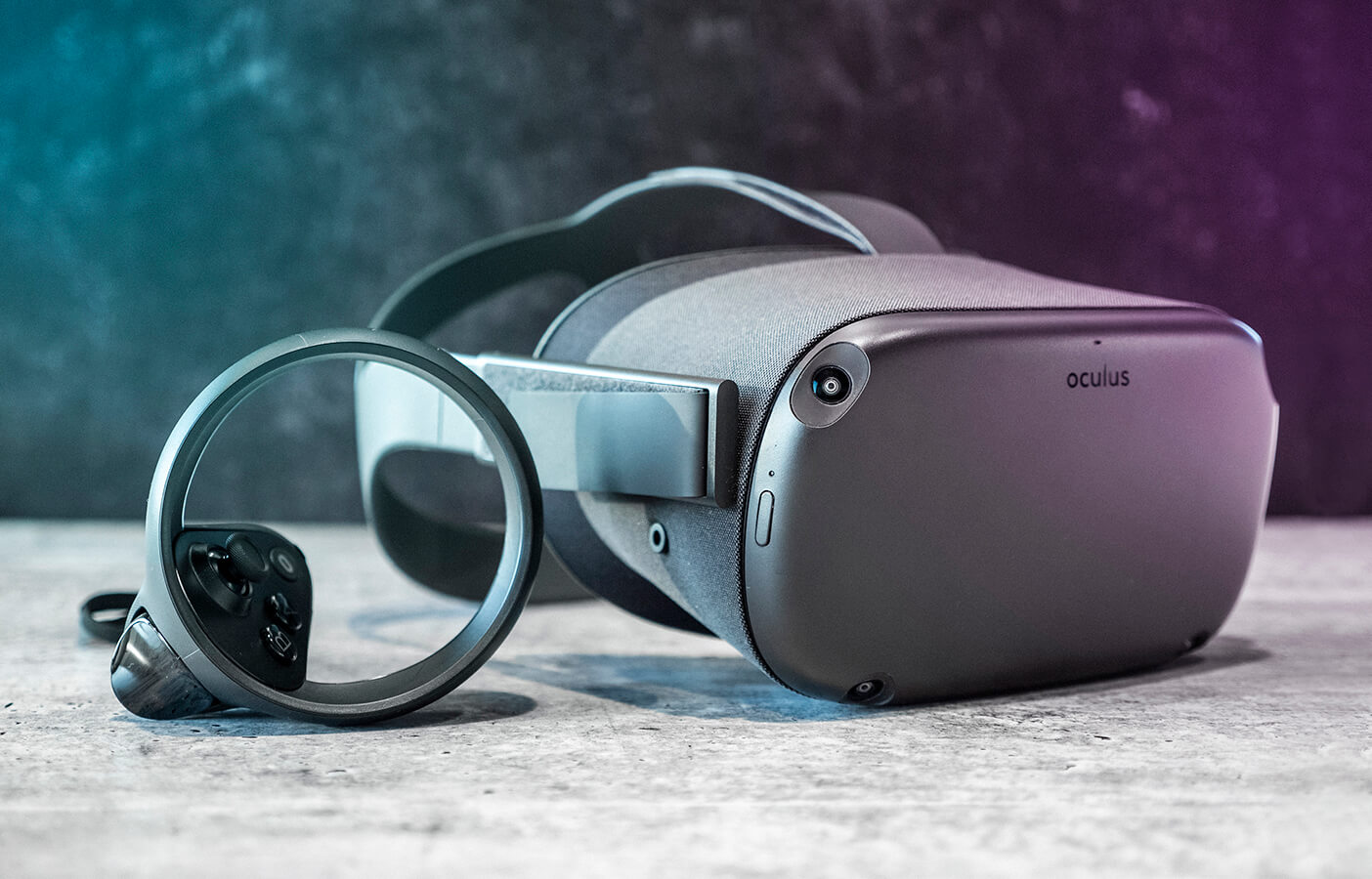 In-stock Alert: 64GB and 128GB Oculus Quest Add to Cart
With many states imposing stay-at-home orders for the foreseeable future, it feels like the ideal time to dive into a fully immersive virtual world. As such, for months the Oculus Quest has been nearly impossible to find in stores around the globe. Thankfully, things are starting to look up for consumers, as the Oculus Quest is slowly making a return to the marketplace.
Check Oculus Quest Stock at:
GameStop | ABT | B&H | Best Buy
Not only is Oculus Quest the most fully-realized standalone VR headset – it's completely playable without wires or computers – it's also sold at a relatively affordable price compared to the rest of the VR market (the base model retails for $399.99).
Unfortunately, no retailers are offering discounts on the Oculus Quest right now. And given the stock issues, we don't foresee any big promotions for the VR headset in the coming months — although we might get a slight discount later in the year as we near the holiday season.
Where Is the Oculus Quest in Stock?
While you can't count on any retailer to be in-stock 24/7 these days, all of the following merchants have recently restocked Oculus Quests. For now, you'll most frequently stumble upon the 64GB version for sale — the Quest doesn't offer expandable storage, so running out of space can be a very real problem for avid gamers.
If you're hoping to score an Oculus Quest, be sure to check out all these vendors on a daily basis, as they tend to restock more frequently than others:
GameStop
ABT
Best Buy
B&H Photo
It's promising to see "More on the Way" across the top of the items page, but when they do arrive, they usually go quick. Your best bet is to sign up to be notified when they are available — then act quickly when you get the alert.

Oculus
It's possible to purchase the Quest directly from the Oculus website, and you can even sign up for alerts when either model becomes available.
Walmart
The retail giant is one of the few places to regularly carry the Oculus Quest. It's usually sold out of the 128GB version, but you'll frequently be able to purchase the 64GB model online. However, its prices are usually much higher than MSRP. If you need to get your hands on the headset immediately it's a good bet, but we'd recommend shopping elsewhere first.
Newegg
Another online storefront that usually has a few Quests in stock — albeit at a much higher price point than usual. It's worth keeping an eye on Newegg just to see if its prices start falling in line with expectations as competitors get their hands on the headset.
Amazon
While there are often plenty of Quests to go around on Amazon, they're usually pre-owned and overpriced. That said, it's still worth a look if you're dying to try out the VR tech.

Tips on Purchasing an Oculus Quest Online
The Oculus Quest has plenty of killer apps in its library — including the smash hits Beat Saber and Vader Immortal.
There are plenty of things you can do to improve your chances of finding an in-stock Oculus Quest. Here's what we would recommend:
---
Any product or service prices/offers that appear in this article are accurate at time of publish, and are subject to change without notice. Please verify the actual selling price and offer details on the merchant's site before making a purchase.