The New Oculus Quest Is Virtual Reality Done Right
Room-scale virtual reality without the PC — this is your best gateway to high-end VR.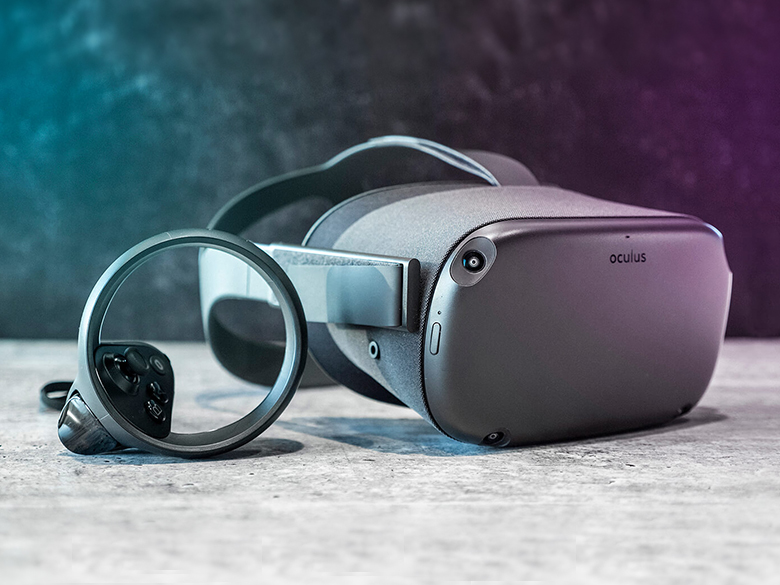 Since its splash into the market in 2016, virtual reality has consistently wowed those lucky enough to try it. Yet the medium has failed to take off in the mainstream due largely to its high cost of entry, complicated setup process and cumbersome wire tethering.
The Oculus Quest, however, is a revelation for virtual reality. In one swoop, this new headset has almost completely solved the main problems that have held back the VR scene, offering full fat room-scale VR with a simple setup and an attractive price. It represents the start of a new era, and if you've been on the fence about VR, the Quest may just push you over the edge.
Oculus Quest Technical Specifications
Qualcomm Snapdragon 835
Storage: 128GB as tested (64GB optional)
72Hz OLED display
1440×1600 per eye
Built-in positional audio
2x Aux headphone port
USB-C port (charging and data transfer)
Weight: 571g
An All Inclusive Package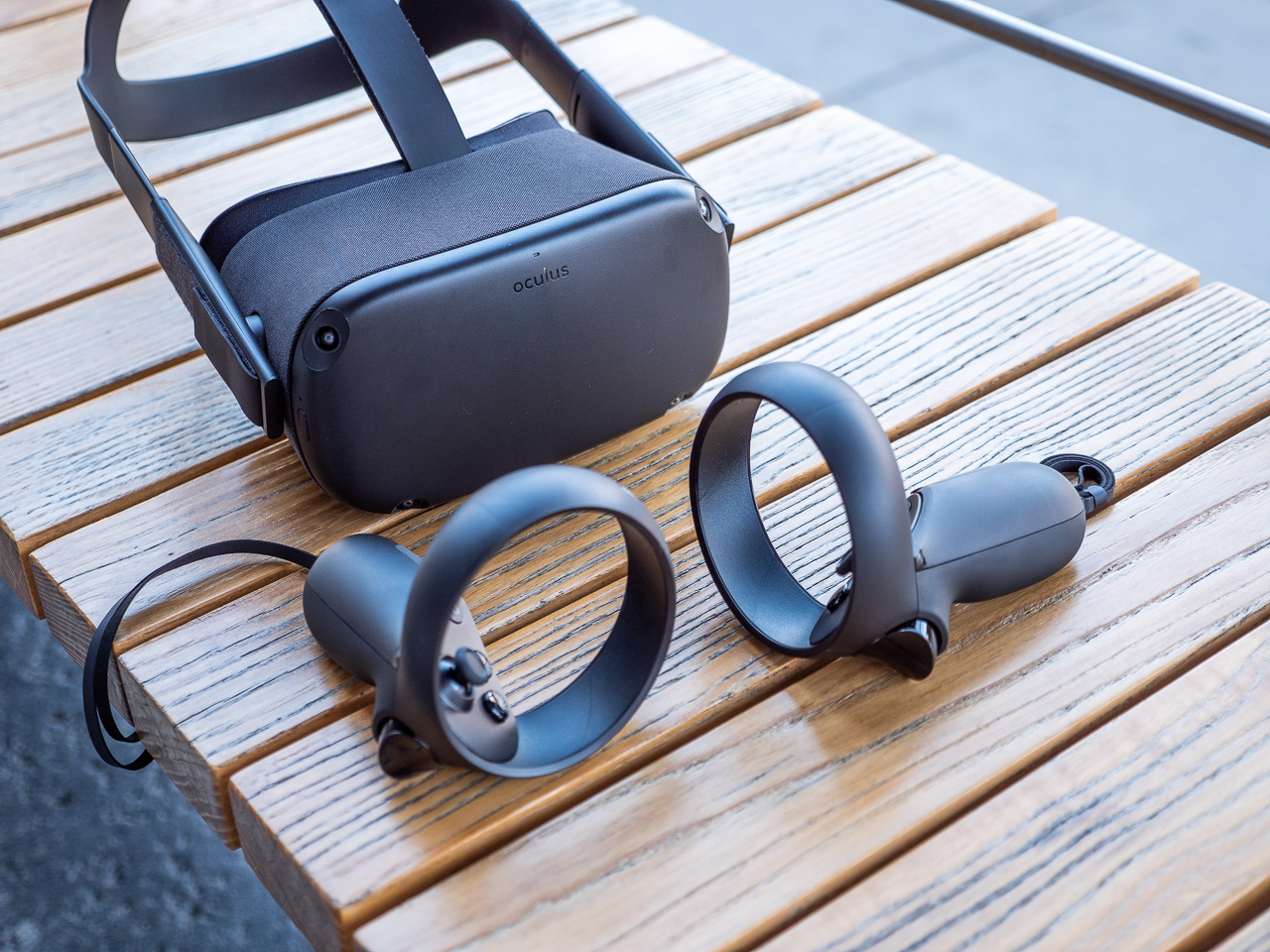 The Oculus Quest brings proper VR to the masses. This is not some paired-back, fixed-position VR like other wireless headsets, such as the Oculus Go or Samsung Gear VR. At the standalone price of $399.99, the Quest is a full room-scale VR experience without the need for a PC, and no sensors to place around the room. You simply put the Quest on your head and, within seconds, you can be ready to explore VR worlds. It offers the same freedom of movement as the most expensive PC-dependent headsets, without the burden of wires attached to your head.
UqOvcsC06TQ
Oculus has achieved this feat by cramming everything needed to power a VR experience right into the headset. At the heart of the Quest is a fast mobile processor — the Snapdragon 835 SoC (system on a chip) — which has powered high-end Android phones since 2017. It is capable of churning out high-quality 3D graphics while remaining cool and power-efficient. Obviously, it's not as fast as a PC graphics card, but most VR experiences feature simplistic visuals anyway, which translate excellently to the mobile chip hardware in the Quest.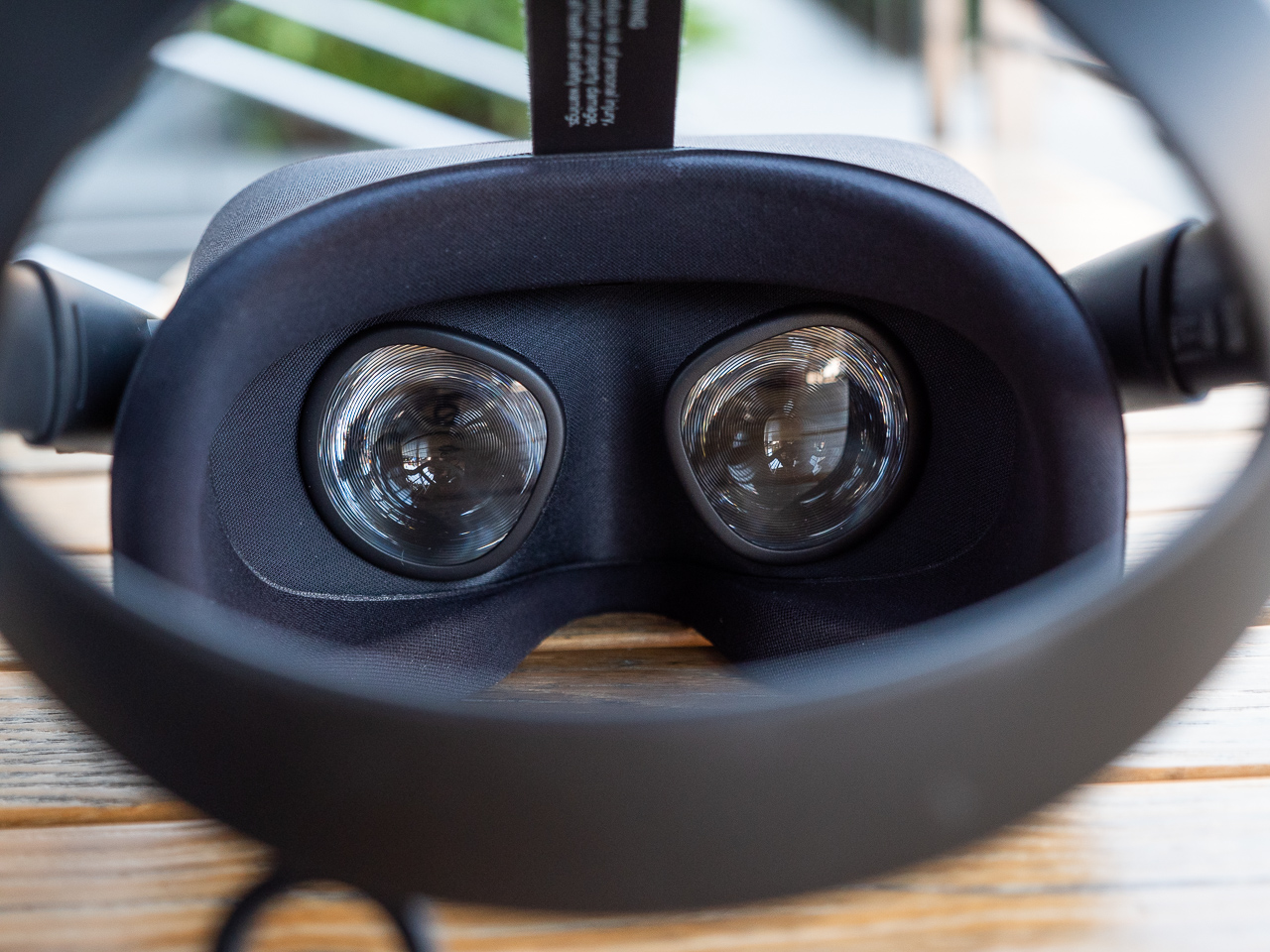 It certainly helps that these visuals are projected onto some of the best displays in any VR headset — two sharp OLED screens that deliver a resolution of 1440×1600 per eye. (That's the same as the $1,100 HTC Vive Pro!)
The Quest also has on-board positional sound, although you'll want to plug in some headphones for the best audio experience. And all of this is powered by an internal battery that can keep you gaming for just over two hours on a single charge (or longer if you have a USB battery pack plugged in while you play).
Even with all that hardware inside, it's only marginally heavier than the Oculus Rift S. And while it feels a little front-heavy, the straps and cushion do a good job of keeping you comfortable during play.
Go-Anywhere VR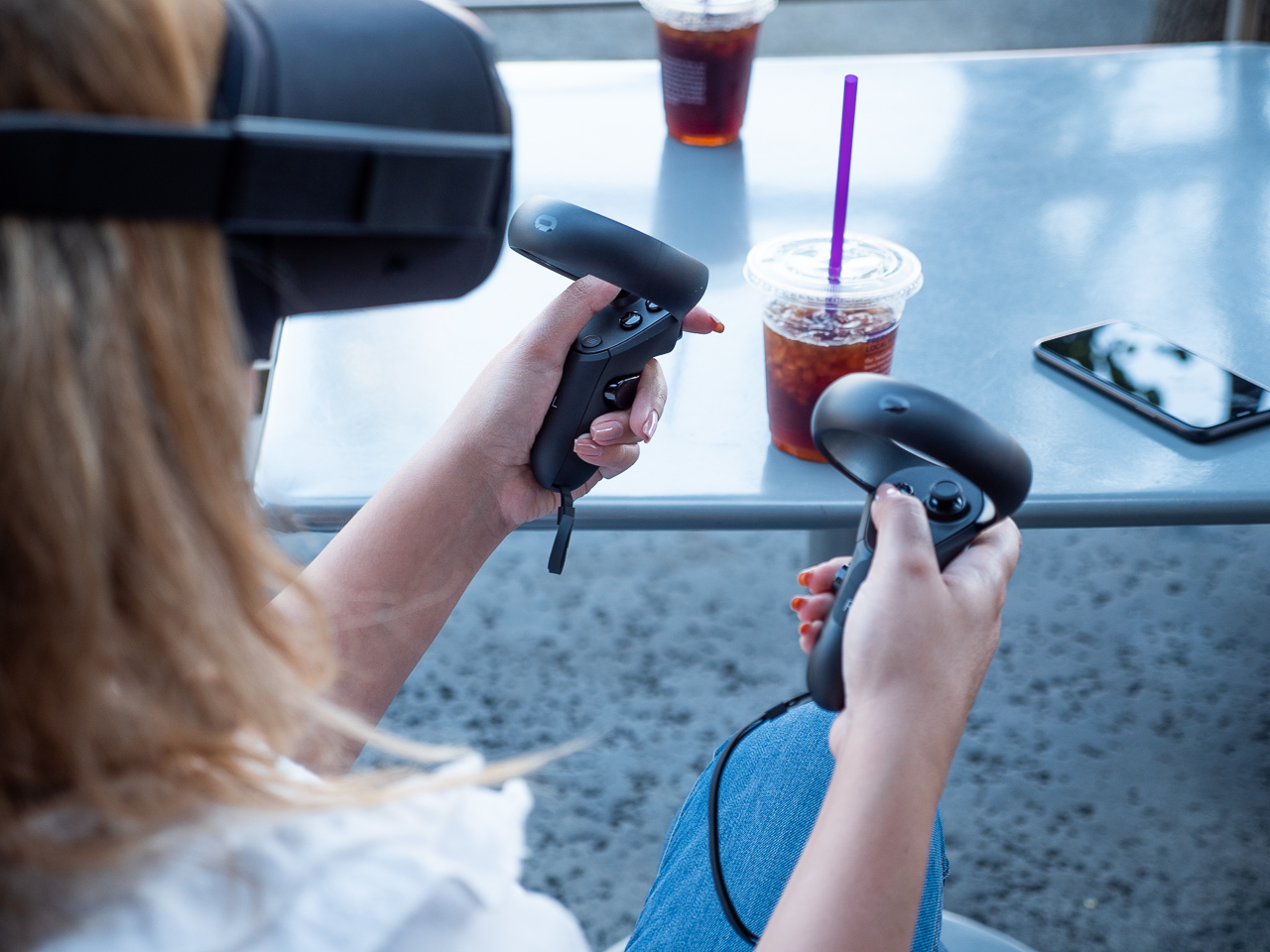 The Quest achieves its motion tracking using an array of four cameras located around the outer edge of the headset. It analyzes the view from these cameras to build a map of the environment around you, and uses this data to convert your motions into the VR world.
This is incredible technology, and yet for the end user, this elegant design means one thing: simplicity. When you put on the headset, it automatically detects your presence and turns on to greet you with a view of your surroundings via a passthrough camera feed.
First, you confirm the location of the floor, and then use the controller like a laser pointer to simply draw a line around the outer edge of your play space. Instantly, a 3D barrier is created — a blue wireframe mesh called the 'Guardian' — which helps keep you safe from hitting surrounding walls or objects as you play. And that's it; you can set up the Quest in a new room and be playing a game in less than a minute.
VR aficionados may, understandably, have some reservations over the accuracy or consistency of this tech. But I'm pleased to say that, while in-game, the tracking is on par with the most expensive PC-dependent headsets. It works superbly in a wide range of environments, including near a bright TV or window.
Daniel Rothboard | Slickdeals
Controller tracking is also excellent. The headset keeps tabs on your hands using sensors positioned on the outer ring of the controllers. And while there are some limitations to this (e.g. they cannot be tracked when placed behind your back), this almost never affects actual gameplay.
The controllers themselves are an evolution from the version originally included with the Oculus Rift, featuring a conventional analogue stick, two face buttons, a trigger and a grip button — giving you all the inputs you'll need for your VR adventures. They can even track the positions of your fingers on the buttons to enhance the illusion of hand presence, although not every game uses this effectively. It's a sleek and comfortable design, and easily among the best controllers in the VR space.
Oculus Home and Apps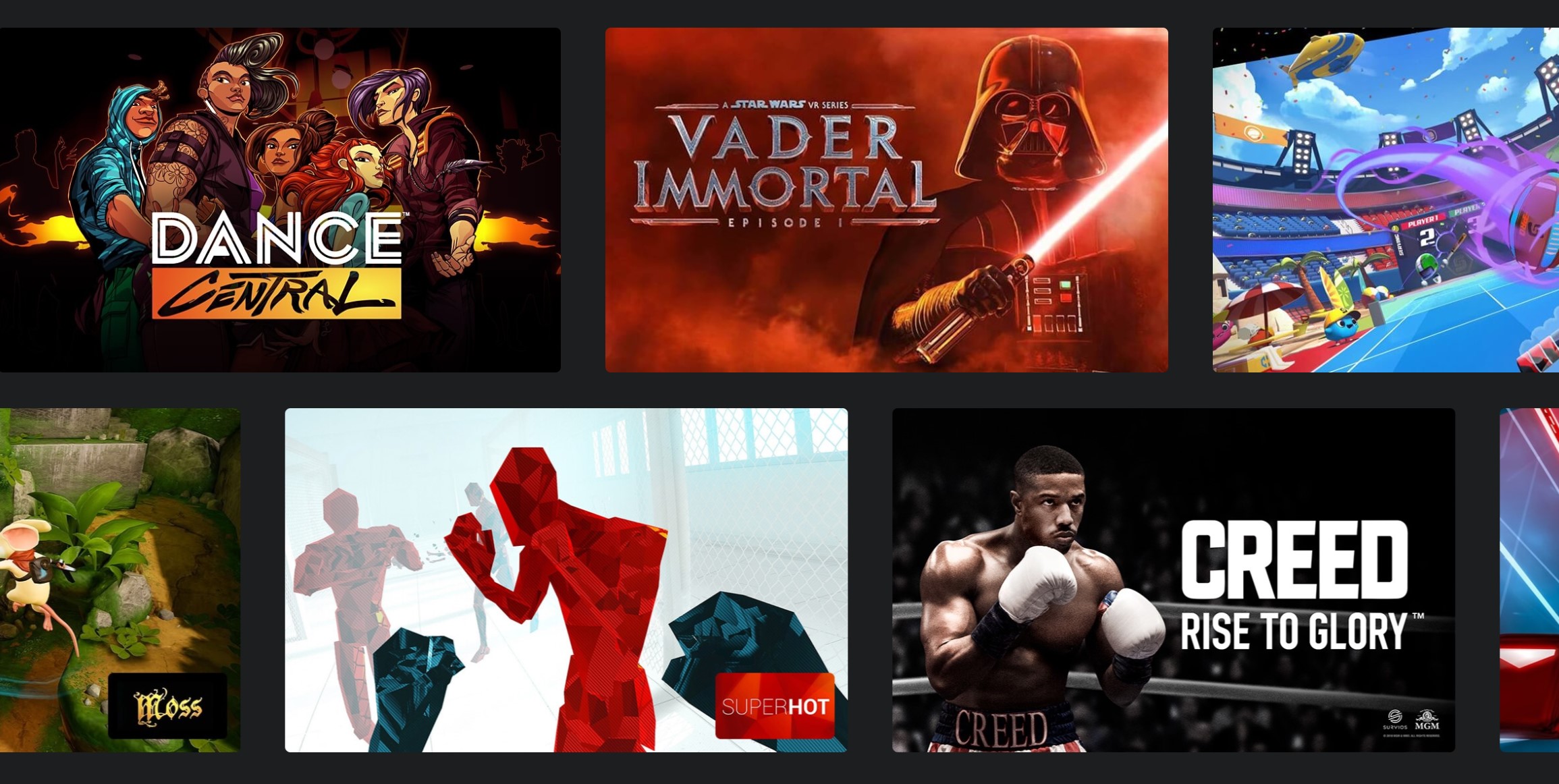 The software powering the Quest is just as elegantly designed as the hardware. Oculus headset owners will be familiar with the dashboard, which has a full-featured friends and party system, screenshot and video capture options, and even the option to cast your view to a paired smartphone via the Oculus companion app (for spectators to enjoy). TV and video apps are also available, including a VR theater room to view Netflix or other streaming services.
Installing new apps and games is easy, thanks to a curated app store accessible by VR or through the Oculus app on your phone. The 64GBs of internal memory store plenty of games, with a 128GB option also available for $599.99. Many of the biggest games in VR are already available for the Quest, including Beat Saber, SuperHot VR, Job Simulator and Rec Room, to name a few. There are also plenty of Oculus exclusives that are well worth a shot.
Should You Buy the Oculus Quest?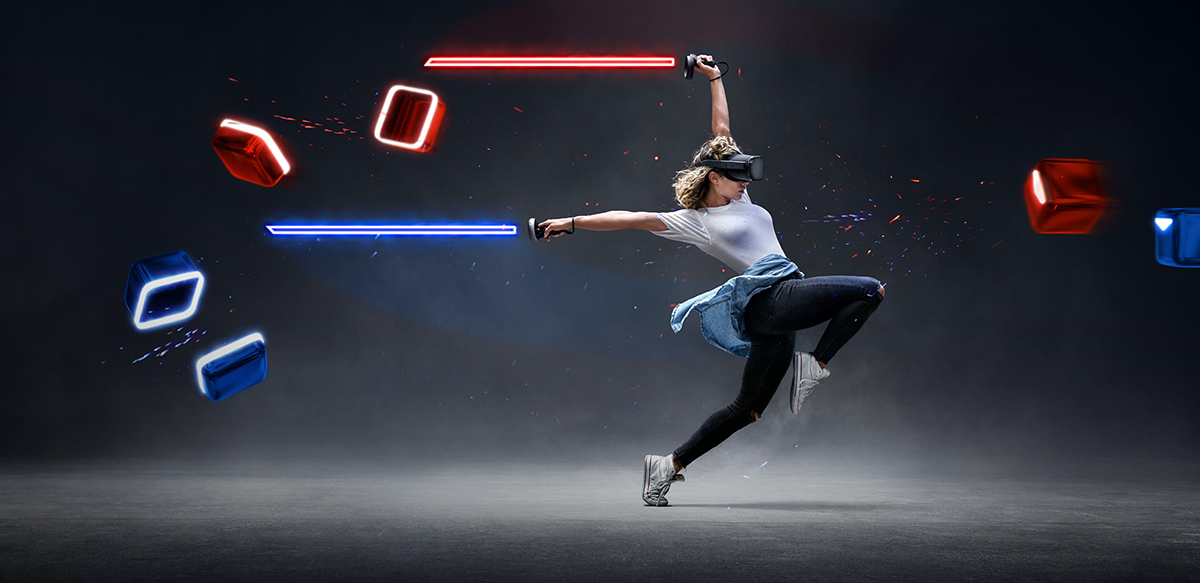 The Oculus Quest is arguably the best way to get into room-scale VR today. It strips away the cumbersome complications and much of the expense of the top PC-dependent headsets. For $400, you get a holistic and elegant VR product that just works.
Sure, it lacks the raw processing grunt available to the PC-tethered headsets, but that's a minor compromise when you consider what the Quest offers in return: an immersive, intuitive, high-end VR experience that can be enjoyed anywhere in the house almost instantly.
---
Looking for the best video game deals on the web? We've got that for you right here:
Search URL: https://slickdeals.net/newsearch.php?firstonly=1&pp=20&sort=newest&rating=frontpage&filter%5B%5D=309&forumid%5B%5D=9&hideexpired=1&r=1
Our editors strive to ensure that the information in this article is accurate as of the date published, but please keep in mind that offers can change. We encourage you to verify all terms and conditions of any product before you apply.