OnePlus Is Giving Away its New 8T Smartphone Ahead of its Official Reveal
Sign up now for your chance to win a free OnePlus 8T smartphone.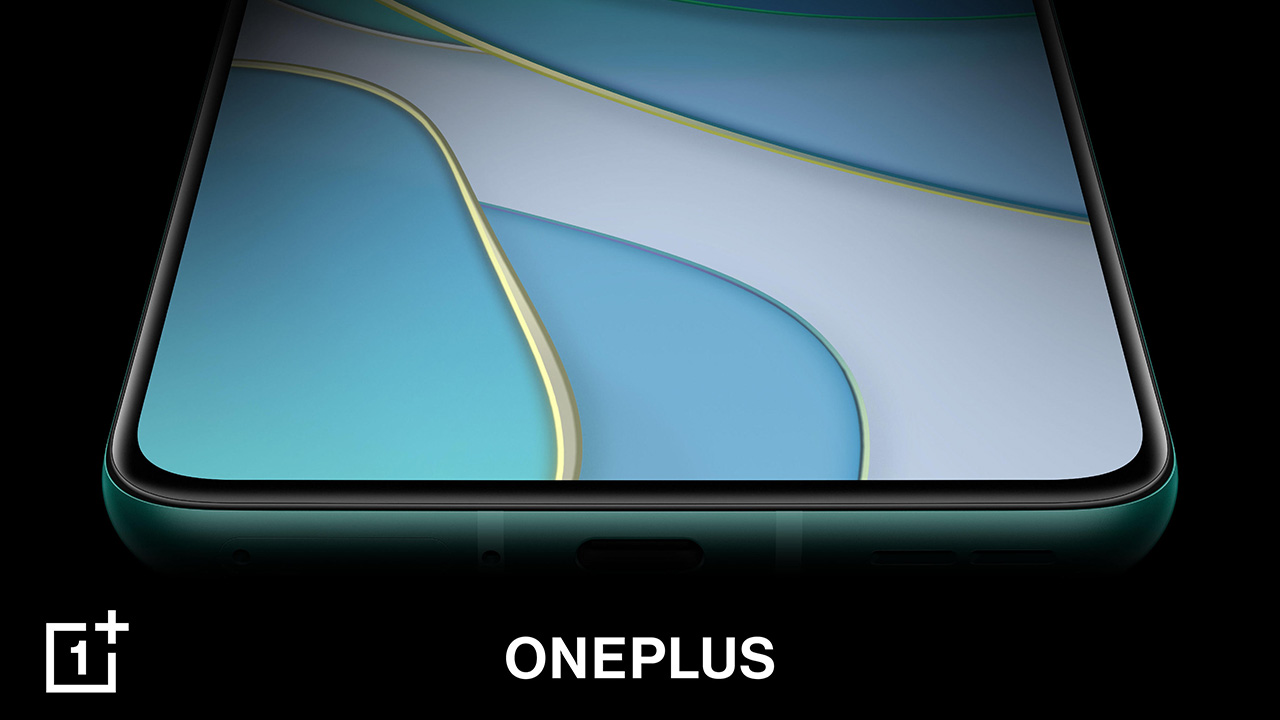 OnePlus is gearing up to officially reveal its latest smartphone, the OnePlus 8T, on October 14th at 10 a.m. EDT. Ahead of the highly anticipated event, the company is running a promotion that gives you the chance to win several discount vouchers—and one of them can even get you the brand new 8T for free.
Signing up for the event is simple. Just head over to OnePlus' website and click on the "Notify Me" button. This brings you to the promotion's homepage, where you can register for the giveaway using your Facebook, Google or OnePlus account.
Sign Up for OnePlus 8T Launch Notifications
Once you've registered your account, you're all set for the drawing. OnePlus has stated every user will get one drawing entry a day but are eligible for more chances by sharing the giveaway with friends on Twitter or Facebook.
If you're lucky enough to win one of the prizes you'll be notified immediately after the drawing, with the prizes being sent to your OnePlus account. Make sure you redeem them right away, however, as the vouchers are only good for one week.
Here's the complete list of items you're eligible to win:
Free OnePlus 8T Voucher
50% off OnePlus Buds
50% off OnePlus Explorer Backpack
20% off OnePlus Accessories
This remarkably generous event will run until the OnePlus 8T reveal begins on October 14th.

OnePlus 8T: What Do We Know?
Although we are still more than a week away from an official reveal, OnePlus has dropped plenty of hints as to what we can expect to see on the 8T. In fact, there are several aspects of the hot new phone that have already been confirmed. Here's what we already know:
OnePlus 8T Will Run on Android 11
The OnePlus 8T will be one of the first non-Google smartphones running on Android 11. This means you'll be able to use features such as improved media controls, a new notification system, chat bubbles and plenty more.
It'll also come with the OxygenOS 11 pre-installed, providing users with a faster, smoother way to operate the phone with one hand. Most of the controls have been repositioned on the screen to sit closer to your thumb, meaning you'll no longer be precariously reaching across the screen to access all your content and navigate through different applications. The amount of new content being introduced is staggering, so be sure to check out the official OnePlus page to get all the details.

There's a Massive 4,500mAH Battery
One of the biggest drawbacks of today's smartphones is the amount of power required to run daily tasks. Power users who run multiple applications or play graphically intensive games will quickly drain their battery, forcing them to plug in more often than they'd like. The OnePlus 8T aims to make that a problem of the past.
Featuring two battery packs that clock in at a ridiculous 4,500mAH — and will charge to 100% in less than 40 minutes — the dual battery system used in the 8T is unlike anything else on the market. You'll also recharge the batteries to 50% after just 15 minutes of being plugged in. That means even if you do need an outlet, you'll be back on the road in no time. There's no doubt the batteries in the OnePlus 8T are powerful, and we're curious to learn more on October 14th.
It has a Beautiful Display With a 120Hz Refresh Rate
All that battery life will come in handy, as it'll be needed to power the 6.55-inch display and its 120Hz refresh rate. Only a handful of flagship devices have similar specs, and it's great to see OnePlus going all out on the 8T's display. Getting a bit more technical, owners will appreciate the 91.9% screen-to-body ratio, a max brightness of 1,100 nits, the 2.5D flexible panel screen.
OnePlus 8T: What To Expect
Outside of the battery, screen and operating system, much of the OnePlus 8T remains a mystery. Still, plenty of rumors are swirling around the web, and we have a fairly good idea as to what we can expect next week.
Upgraded Snapdragon Chipset
A new phone, a new chipset. Looking back at the upgrades made from the OnePlus 7 to the OnePlus 7T, we can expect the 8T to run on an improved version of its current processor. That means we'll likely see the Snapdragon 865 Plus in the OnePlus 8T—making it one of the most powerful phones in the OnePlus family. This has yet to be confirmed, but we're excited to see what the manufacturer has to say about the processor later next week.
New Rear Camera System
We're also expecting to hear more about an upgraded camera system. The OnePlus 7T's camera was a massive leap from the original's, featuring three rear cameras compared to the OnePlus 7's basic 48MP camera.
The OnePlus 8 currently boasts a powerful rear camera system — centered on the 48MP Sony IMX586 — but we'd be surprised if something better wasn't announced for the 8T.

An Affordable Price
Too many rumors are floating around to make a solid prediction on this one, so we'll have to wait and see what's announced on October 14th. Still, we are fairly certain the 8T will come at a price point that's within reach of many customers—likely much more affordable than most comparable products on the market. OnePlus is great at packing in as much content as possible while still keeping the price tag down, so expect to be surprised when the final cost is revealed.
Our editors strive to ensure that the information in this article is accurate as of the date published, but please keep in mind that offers can change. We encourage you to verify all terms and conditions of any product before you apply.