Philo TV: Take the First Step Towards 'Cutting the Cord' with a Free 7-Day Trial
At $20 a month, Philo TV is one of the best values among budget live TV streaming platforms.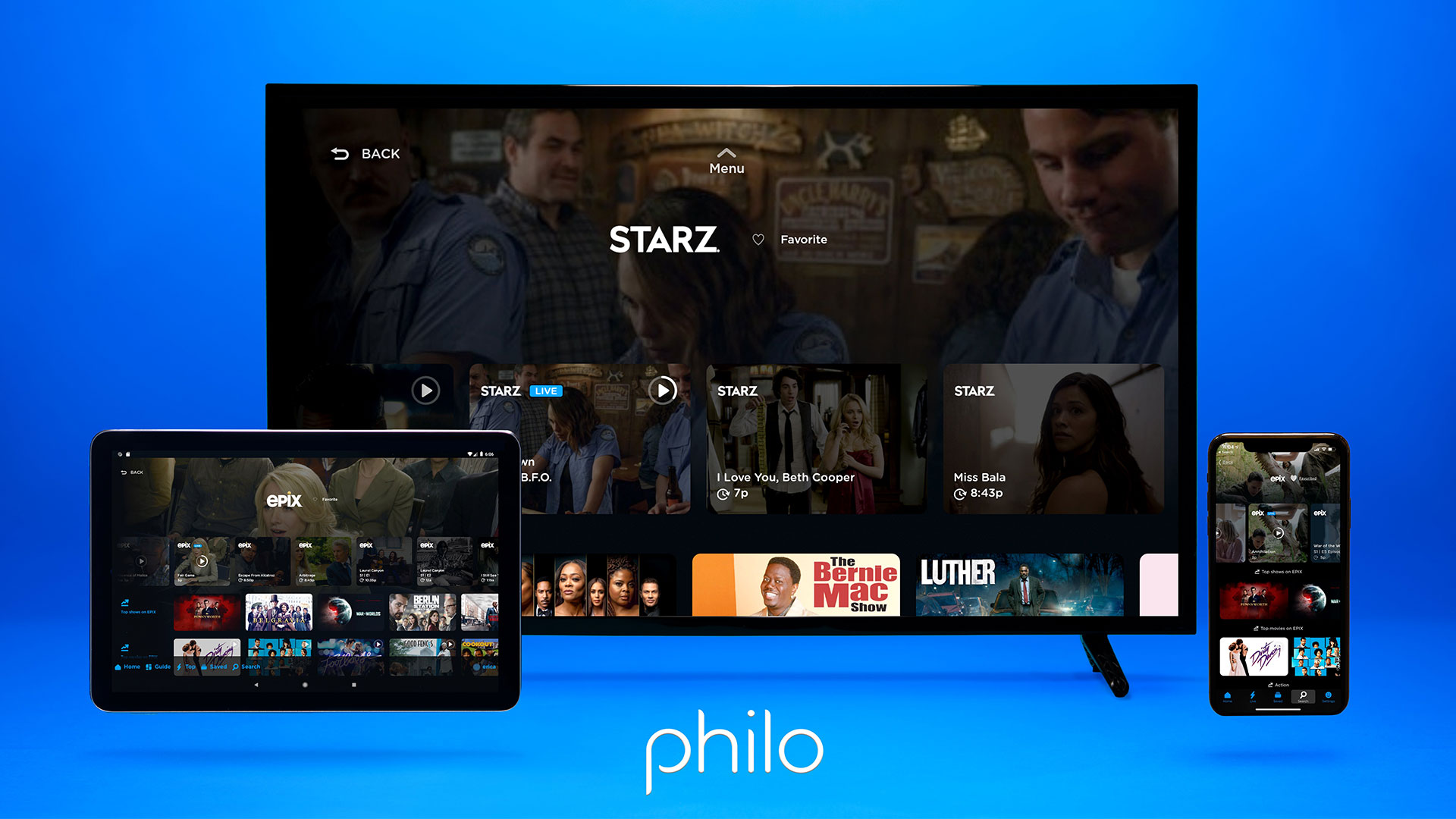 While it's never been easier to stream content online, it's sometimes nice to sit back and enjoy some good old-fashioned live TV. Luckily, there are plenty of services out there that offer the live TV experience—some even emulate the feeling of channel surfing, allowing for an easier transition away from traditional cable. One of the most affordable live TV services is Philo TV.
For $20 a month, you have access to over 25,000 On-Demand titles and 59 live TV channels including popular networks like AMC, Comedy Central, Food Network and the History Channel.
While there is currently no special discount for Philo TV subscriptions on offer, you can take the platform for a spin via a free 7-day trial. A credit card isn't even required to get started. All you have to do is just input your phone number to initiate the trial. However, after 48 hours, you will need to enter your billing information to extend the trial for 5 more days. After that, there are no contracts and you have the freedom to cancel any time.
The free trial is a great way to test the waters and can help you make a more informed decision when a sale comes around. In the past, we've seen deals that include 1-month of free streaming, a free Amazon 4K Fire Stick and discounts on 6-month subscriptions.
While it's hard to say for sure when the next sale will be, it may be sooner than later based on historical deal data. The free month of streaming for new subscribers usually drops in late April or mid-November every year. Keep checking back (or set a Deal Alert) to stay on top of all the most recent offers.

Frequently Asked Questions About Philo TV
Does Philo Have Local Channels?
Currently, Philo does not offer support for local channels, likely as a way to save on the overall cost of service. The platform is focused purely on entertainment and offers a good number of popular live TV channels that you normally find on cable.
At the same time, Philo TV doesn't feature any sports channels either. For some, the lack of sports and local channels may be a deal-breaker.
Does Philo Have Cloud DVR?
Even though Philo is a budget streaming service, it does offer free, unlimited cloud DVR (with one caveat). You can save as many shows as you like, but you'll only have 30 days to watch them before they disappear.
Can You Skip Commercials on Philo?
Since the service provides you with a live TV experience, the ads cannot be skipped. However, if you save content to the cloud DVR, you have the option of fast-forwarding through commercials.
When it comes to the On-Demand content, you may also find ads sprinkled throughout the show or just at the beginning and the end. This varies based on the contract that Philo has with the content provider. Even so, saving On-Demand content to the DVR will still allow you to fast forward through the commercials.
Can You Have Multiple Streams with Philo?
Yes, Philo allows up to three streams at one time. This is a big win for the platform as one of its biggest-budget rivals, AT&T Watch TV, can only be accessed on one device at a time.
What Devices Are Compatible with Philo TV?
The streaming platform is available for use on an assortment of devices, but many owners claim it works best with Roku and Apple TV. Unfortunately, Philo TV does not support use on Google Chromecast at this time. You can check out the list of compatible devices here.
Is Philo TV Worth It?
At a $20 monthly subscription, Philo TV is a good alternative to cable television that will save you a chunk of money down the road. If you don't mind the lack of local channels and sports isn't really your thing, then the service definitely has enough content to keep you entertained. Since the platform works the best with Roku and Apple TV, it may be a good option for you if you already have one of these devices.
Among the budget streaming services, Philo TV presents one of the best values out there with AT&T Watch TV at a close second. Even though the competing platform is just $15 a month for 35+ channels, it lacks DVR capabilities and multiple screen options. With this in mind, Philo TV is the better option, especially for families.
If you find Philo TV to be enticing, then make sure to set up a Deal Alert to get notified instantly of its next sale.
UP NEXT: How to Get Free Trials from the 25 Best Streaming Services
Our editors strive to ensure that the information in this article is accurate as of the date published, but please keep in mind that offers can change. We encourage you to verify all terms and conditions of any product before you apply.