For Just $89, Portal Will Connect You with Family and Friends Around the World
It feels like friends and family are actually in the room with you.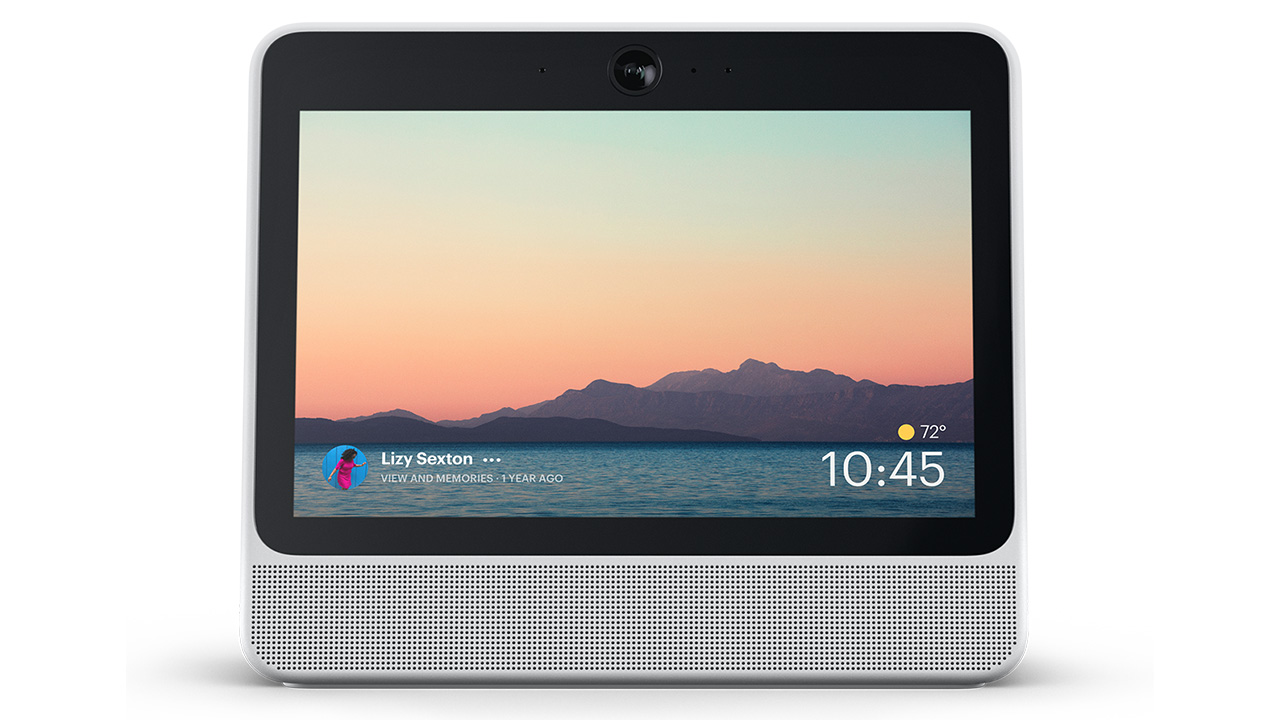 There are a lot of ways to video chat friends and family these days, but having Portal is a bit like being in a sci-fi movie with those futuristic holographic communication decks. This dedicated hands-free video chat device made by Facebook makes talking with friends so easy it's like they're basically in the room with you.
And while Portal, and its bigger sibling, Portal+, are certainly luxury devices, Facebook is hoping to draw in buyers with dedicated chat features, high-end tech and a relatively affordable price tag.
But do you need one? We're taking at a look at what Portal has to offer and whether it's worth the cost.
Portal Specifications
Display: 10.1 Inches, 720p (Portal), 15.6 Inches, 1080p (Portal+)
12 Megapixel camera
140° DFOV
Stereo speakers (10w Portal, 20w Portal+)
4-microphone array, 360° pickup
Ambient light sensor
Wifi (802.11a/b/g/n/ac)
Bluetooth 4.2
Camera lens cover
You're Always in Perfect View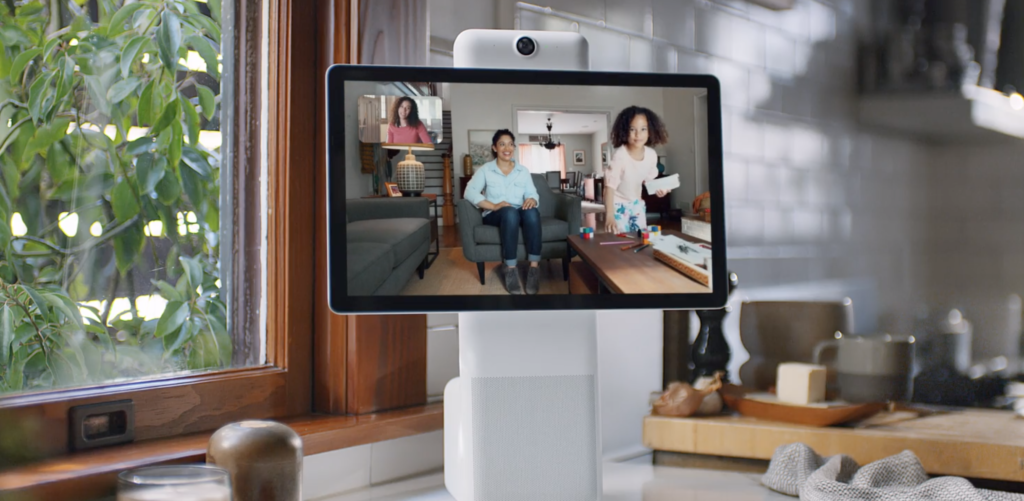 Portal's concept is simple: effortless video chat with friends and family without the need to stand in one place. The main attraction is clever software allowing the camera to follow you as you move around. It smoothly pans and zooms to make sure you're always perfectly framed in the video feed. And it works whether the person you're talking to is using Portal on their end, or just looking at you via the regular Facebook Messenger app on a phone, tablet or computer.
Portal even intuitively detects multiple people in the room, zooming out to accommodate everyone in the scene. Alternatively, you can double-tap a face to force it to focus on a specific person, ignoring all others.
It's like having your very own cameraman following you around the room. Simply carry on with your day, cooking, cleaning or tending to the kids, whilst chatting casually with a relative or bestie.
There's no more holding your phone awkwardly in front of your face, arms getting sore as your conversation drags. No more using random household objects to awkwardly prop your phone up while you finish cooking the meal you started right before Mom called. You can just keep doing what you need to do while you talk.
The video and sound quality is great, assuming you have solid Internet connections on both ends. Calls look especially amazing on Portal+, with its huge, 15.6-inch, rotate-able display. The smaller Portal's 10-inch screen is every bit as vibrant, and its more compact size may integrate into your home easier than the comparatively bulky Portal+.
With that said, the larger Portal is best if you regularly plan to use the group calling feature, which allows for you and up to six others to host an inevitably noisy video conference. (The screen divides into six even squares for each of your callers — and it works exactly as expected.)
Intuitive and Voice-Activated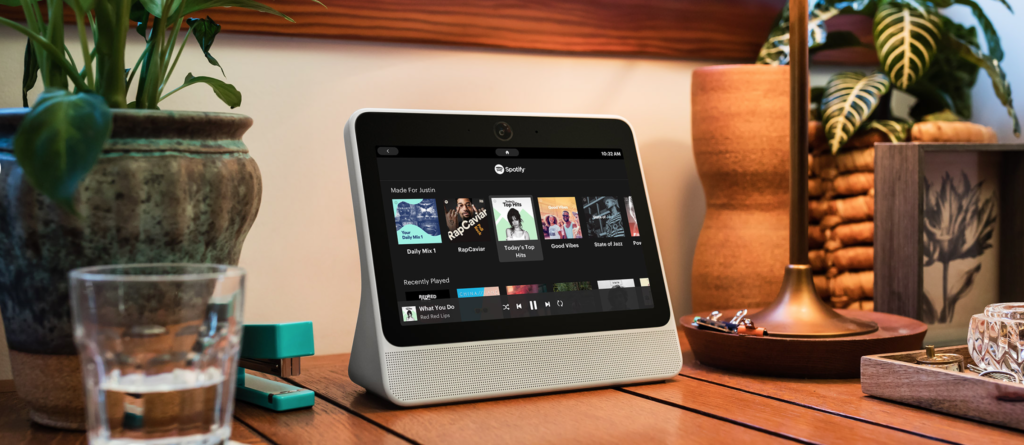 Setup is easy and takes just minutes. On-screen prompts help connect Portal to Wifi and get you signed into your Facebook Messenger account. The interface and controls on the Portal are simple. Saying "Hey Portal" summons Facebook's built-in voice assistant, which can then be told to "call" anyone on your Facebook friends list. (Or you can just tap a large and intuitive on-screen contact card if you prefer to avoid using voice commands).
The one obvious drawback to Portal, however, is its connection to Facebook. You can't simply video chat with a friend or family member who has chosen to eschew social media. But given the near ubiquitous use of Facebook these days (two billion users, FYI), this won't be an issue for most people. Additionally, if you do have any Facebook-shy friends, the good news is that you only really need Facebook Messenger, which doesn't require an actual Facebook account.
With Portal's focus clearly on video chat, the result is a clean and easy-to-use device. That said, some limited smart features are also included.
Amazon's voice assistant, Alexa, is built in. And while it might strike you as confusing to have two separate voice assistants in one device, their roles are clearly defined. You say 'Hey Portal' to make calls and nothing else. Summoning Alexa gets you access to most of the standard Alexa features, such as asking for news, weather, music playback or smart home control. Alexa cannot, however, make Facebook calls.
With or without Alexa's help, Portal can also be used for multimedia, thanks to a limited but acceptable suite of apps, including YouTube, Spotify and Pandora, to name a few. It's worth noting, though, that the speakers are more tuned for crisp voice delivery than bass-y musical notes.
Some basic games are also offered too, but since the Portal's best talents surround video chat, you're better off reaching for a tablet in that regard. Leave Portal to what it excels at: making video calls.
Addressing Privacy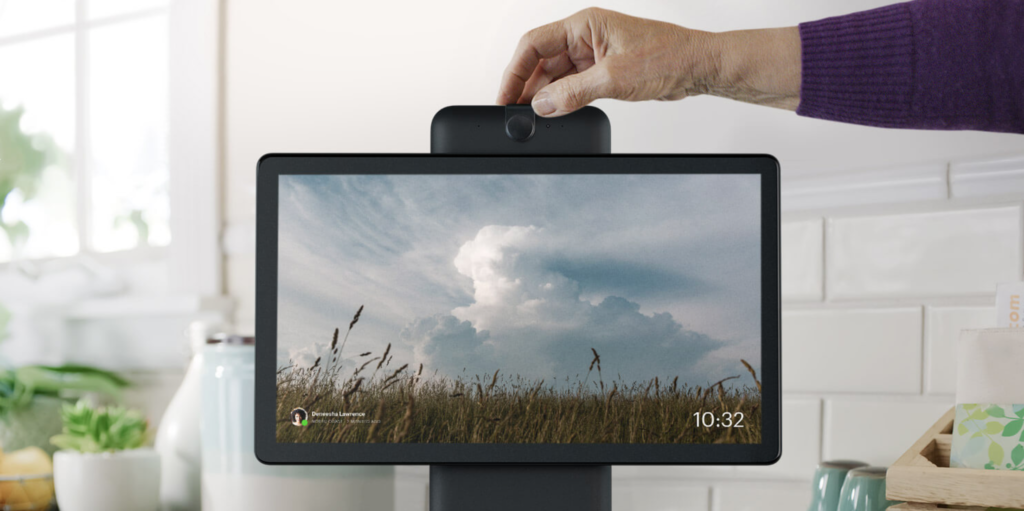 Facebook has clearly made efforts to reassure buyers that Portal — a permanent camera-equipped fixture in your home — won't compromise your privacy. And this is important given the company's recent controversies surrounding this topic.
One of the few physical buttons on Portal allows you to mute the mic and disable the camera at a single touch. A red LED illuminates to confirm when the unit is blind and deaf. But if that doesn't ease your mind enough, Portal comes with a plastic lens cap to slide over the camera for definitive visual privacy.
Facebook says video conversations are encrypted, and never stored. The camera tracks you using on-board software, and no facial recognition is used. Some minor data is collected, however, such as call times and lengths, as well as app usage on the device, which is utilized for ad targeting, and is not generally intrusive.
Should You Buy Portal?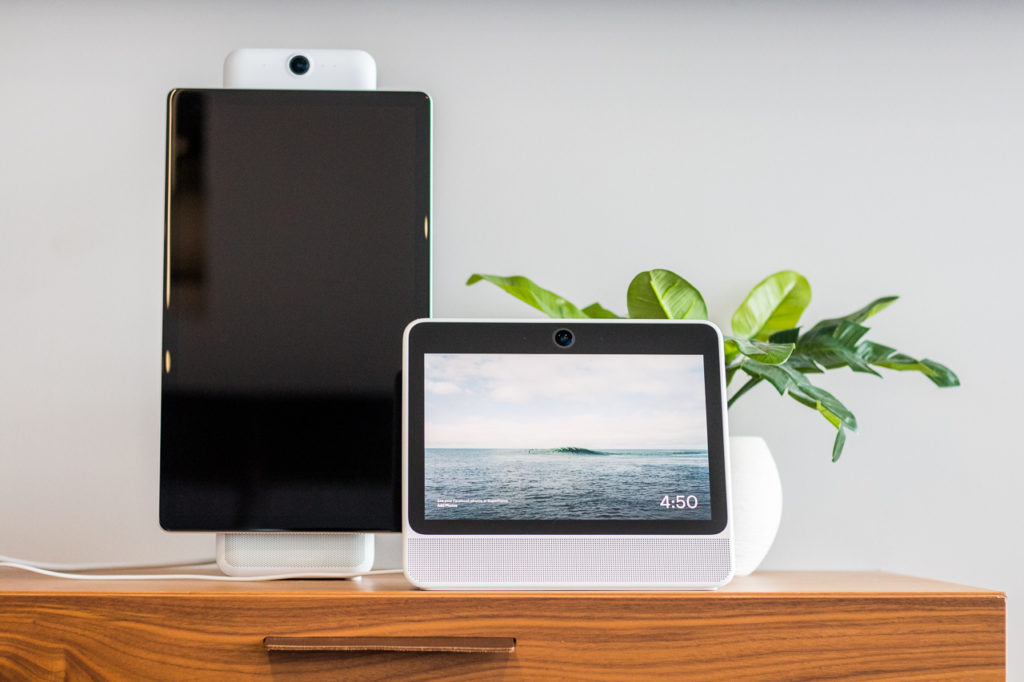 In an era dominated by "smart" devices that try to do everything you could possibly imagine and then some, it's refreshing to have a minimalistic device that simply aims to do one thing really well. And Portal from Facebook succeeds at this with flying colors.
The video quality is high; the sound is loud and crisp; and the tracking software is quite remarkable. Sure, you can just video chat on your phone, but this is a life enhancer. It is absolutely one of the best video chat devices on the market, and makes video hangouts so easy that you'll find yourself calling more often and for longer durations. My family lives overseas, and having Portal has definitely enhanced my contact with them. For that alone, Portal is worth every penny.
But how many pennies you spend changes drastically with each model. The smaller Portal is $199 while the larger Portal+ is $349 — a price that is hard to justify for a tabletop video chat device. For most buyers, the smaller option works just fine. It does everything Portal+ does, but in a more compact and much cheaper package.
We've also seen recent deals on Portal for just $99, so it would be worth setting a Deal Alert to stay updated on current offers as soon as they're posted. Additionally, Facebook is offering $150 in bundled savings when purchasing any two Portal devices (mix-and-match Portal and Portal+), so you can get one for yourself and give one as a gift to whomever you chat with most.
Portal from Facebook
$89.00
Our editors strive to ensure that the information in this article is accurate as of the date published, but please keep in mind that offers can change. We encourage you to verify all terms and conditions of any product before you apply.