Sponsored
How to Choose the Best Portal for Your Home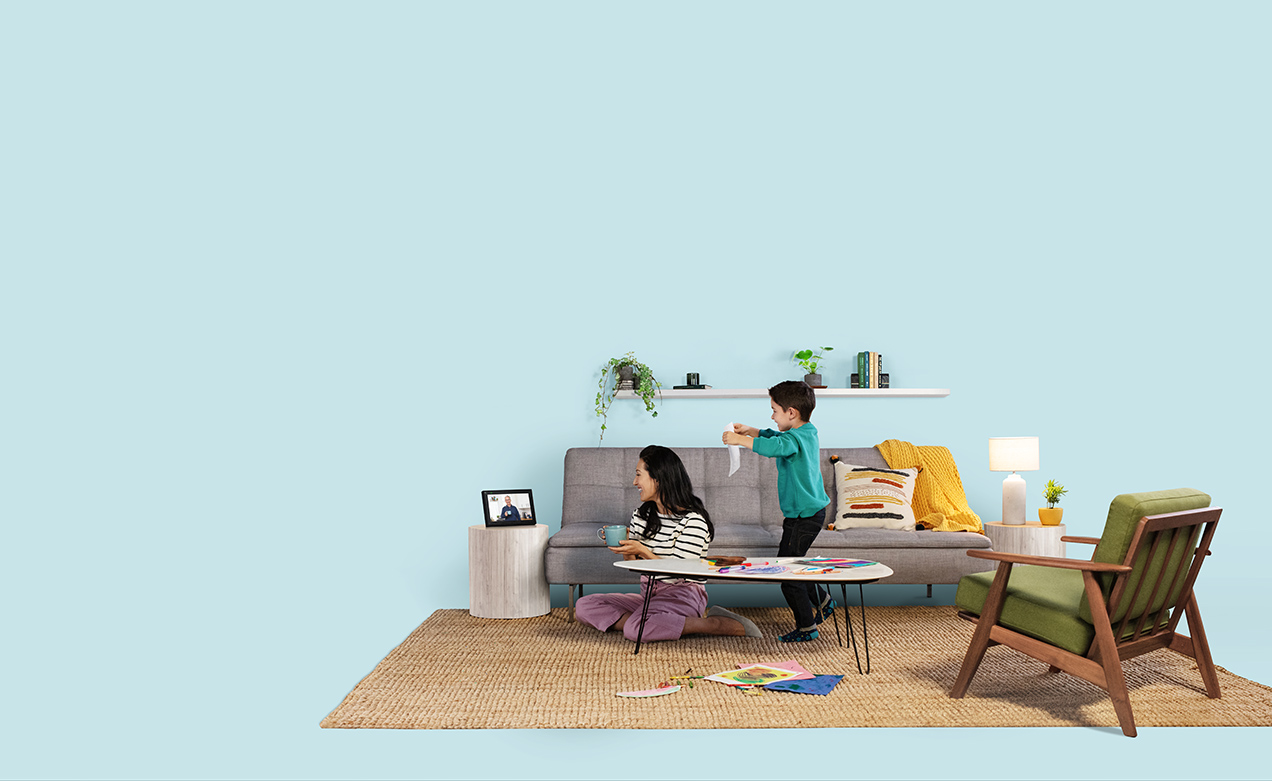 Portal from Facebook is one of the best ways to enjoy high-quality video calls with your friends and family.
I loved the first Portal devices that launched in late 2018, with their impressive ability to track your movements around the room and keep you perfectly in-frame.
Now, there are three Portal models on the market, giving you even more ways to add a permanent hub for video calls to your home. The big-screen Portal+ from 2018 is joined by the second generation of standard Portal, which comes in two sizes and has been revised to look even sleeker than the first generation device. Completing the range is the Portal TV, which lets you enjoy video calls on your television.
Starting at $79, Portal is more affordable than before. All models boast HD video capabilities via Facebook or Whatsapp, include subject-tracking technology and all support voice commands via Alexa. But which one is perfect for you? Here's a comparison guide to help you pick.
What is Portal?
Portal is a range of dedicated hands-free video-calling devices that let you enjoy crisp, high-resolution video calls without having to hold a cell phone up to your face.
Part of what makes Portal special is its subject-tracking technology that uses a built-in wide-angle camera to keep you perfectly in frame, whether you're up close or on the other side of the room. This gives you the freedom to handle everyday tasks while enjoying the company of a friend or loved one on the Portal screen.
You can find everything you need to know about Portal in Slickdeals' hands-on Portal review. But if you're already convinced, it's time to pick from one of the four Portal models available. Here's how they stack up, and what you should consider when picking the perfect Portal for you.
Portal | $129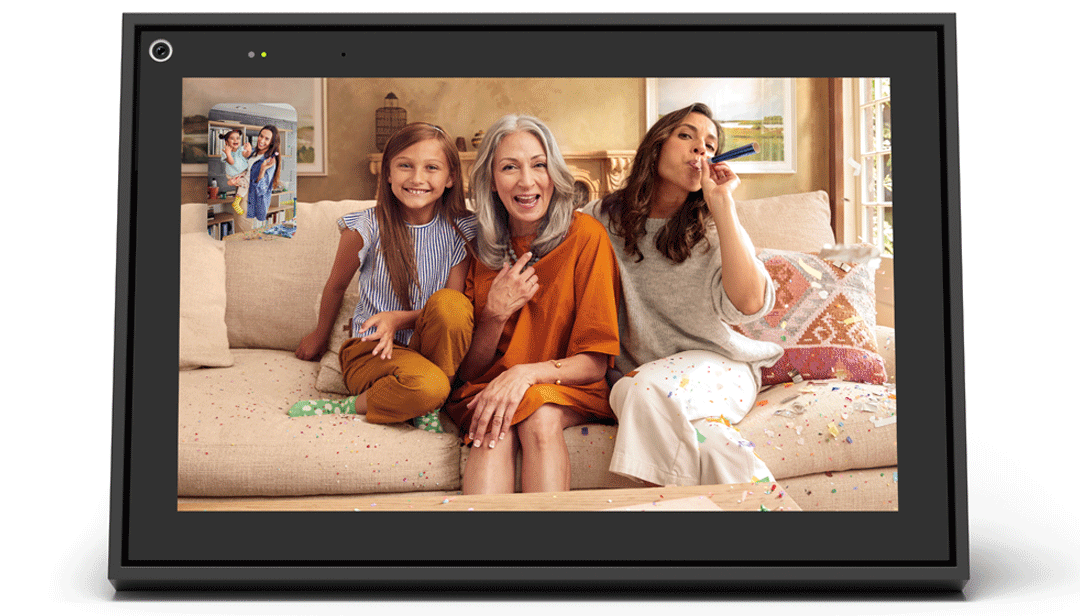 Technical Specifications:
10-inch touchscreen display
13 megapixel camera
114 degree field of view (FOV)
4 mic array
10W speaker
Dimensions: 7.03" h x 10.23" w x 5.56" d (landscape)
Ideal for: Open countertop use, small to medium-sized rooms
The current standard Portal has taken on a sleeker, more contemporary design than the first-generation, sporting looks that resemble a digital picture frame.
This is excellent for anyone who wants a Portal that will blend inconspicuously into their home. Usable in both portrait and landscape configurations, this Portal pairs well with a variety of surfaces, and is perfect for a desk, coffee table or countertop with a little extra space.
At $129, the Portal's 10-inch display balances compact design and visual clarity, while the built-in 10W speaker means it should be loud enough for larger rooms. This is the most flexible of the designs, and should be your default option if you can't decide which one will suit you best.
Portal Mini | $79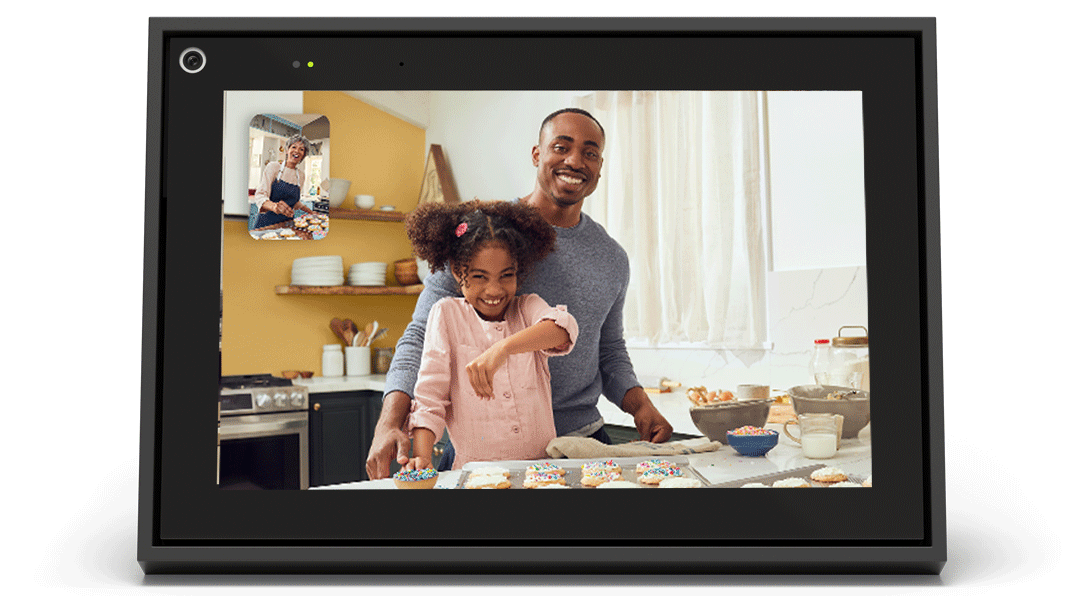 Technical Specifications:
8-inch touchscreen display
13 megapixel camera
114 degree field of view (FOV)
4 mic array
10W speaker
Dimensions: 5.91" h x 8.45" w x 5.0" d (landscape)
Ideal for: Office spaces or small apartments
The Portal Mini is effectively a more compact version of the regular Portal. The 8-inch screen is still big enough for you to see the other caller from across a small room, and it otherwise packs all of the same specifications as the larger 10-inch Portal, including a 10W speaker.
The lower price and petite profile make the Portal Mini an excellent choice for offices with little desk space. These devices also feel at home nestled into a bookcase, placed on an end table next to the couch or tucked into a nook near the kitchen stove to use while cooking. Of course, this is also a solid choice for people who live in studio apartments with very little space.
Portal TV | $149

Technical Specifications:
Integrates into TV
12.5 megapixel camera
120 degree field of view (FOV)
8 mic array
Sound via TV
Remote controlled
Mounted on top or below TV
Dimensions: 1.25" h x 7.5" w x 2.25" d
Ideal for: A big-screen experience at a low price, or small apartments with counter space
The Portal TV is interesting—it's both a budget-friendly option and the perfect choice for two very different scenarios.
If you live in a tiny apartment with absolutely no space to set the other three units, the Portal TV is ideal because it doesn't require anything other than a few inches on top of your TV.
On the other hand, if you have a nice large living room with a big TV, it's the best option to maximize your viewing experience and the most comfortable for the whole family to enjoy simultaneously.
The Portal TV is the most discreet Portal device, with its slim profile seamlessly blending into any modern entertainment center.
Portal+ | $229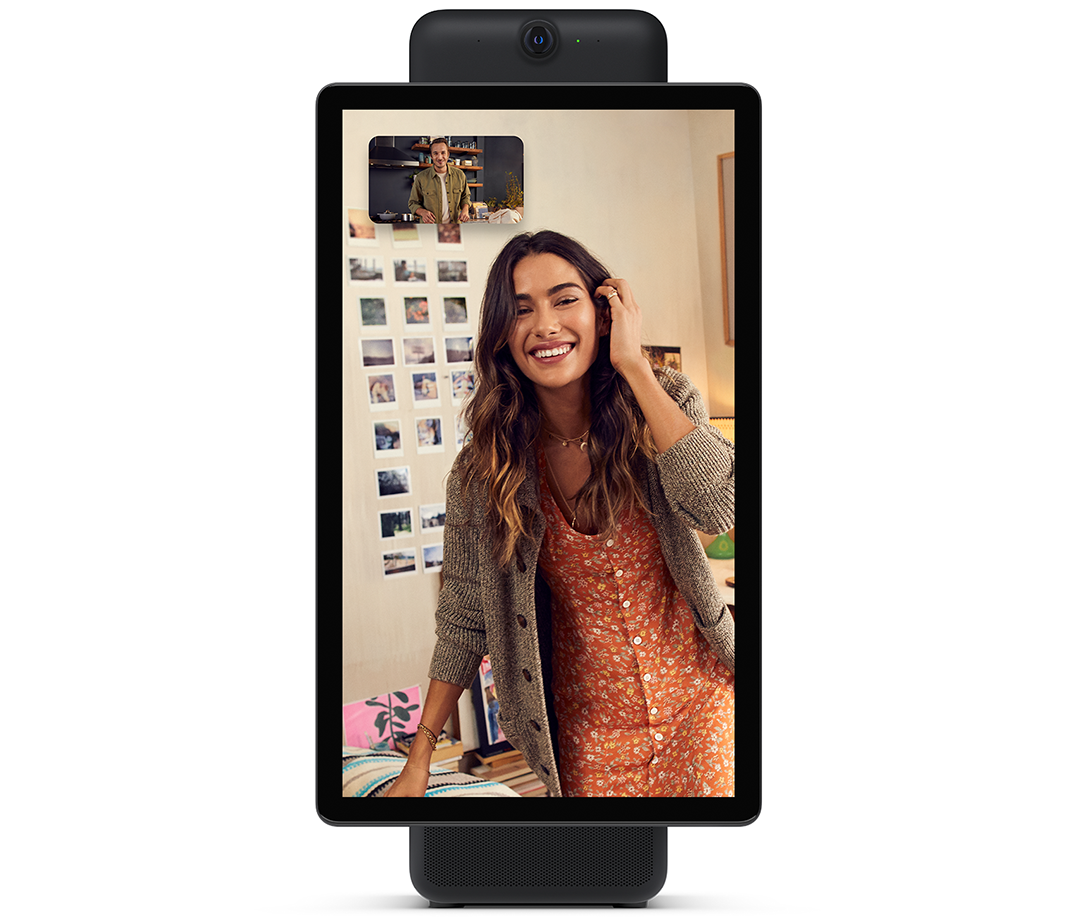 Technical Specifications:
15.6-inch touchscreen display
12.5 megapixel camera
140 degree field of view (FOV)
4 mic array
15W speakers
Dimensions: 5.91" h x 8.45" w x 5.0" d (landscape)
Ideal For: Multimedia consumption, large kitchens, big screen chat without hogging the TV
At $229 the Portal+ is the most premium offering. It's an attention-grabbing showpiece that offers the biggest built-in screen of all the standalone models. That means you get a nice, large view of your loved ones without having to commandeer the TV while you talk.
The Portal+ feels most at home in larger rooms with plenty of counter space – like the kitchen – where you will also benefit from its extra-wide 140-degree field-of-view camera.  You'll always be in view as you carry on cooking or cleaning.
The larger dimensions of Portal+ allow for other benefits, too. The 15W speaker built into its base makes the Portal+ a versatile multimedia device, delivering music with deep bass and clean treble. And the 15.6-inch screen serves as a great place to watch Facebook videos. If you want it all, get the Portal+.
Save $50 on Select Portal Devices Through May 10th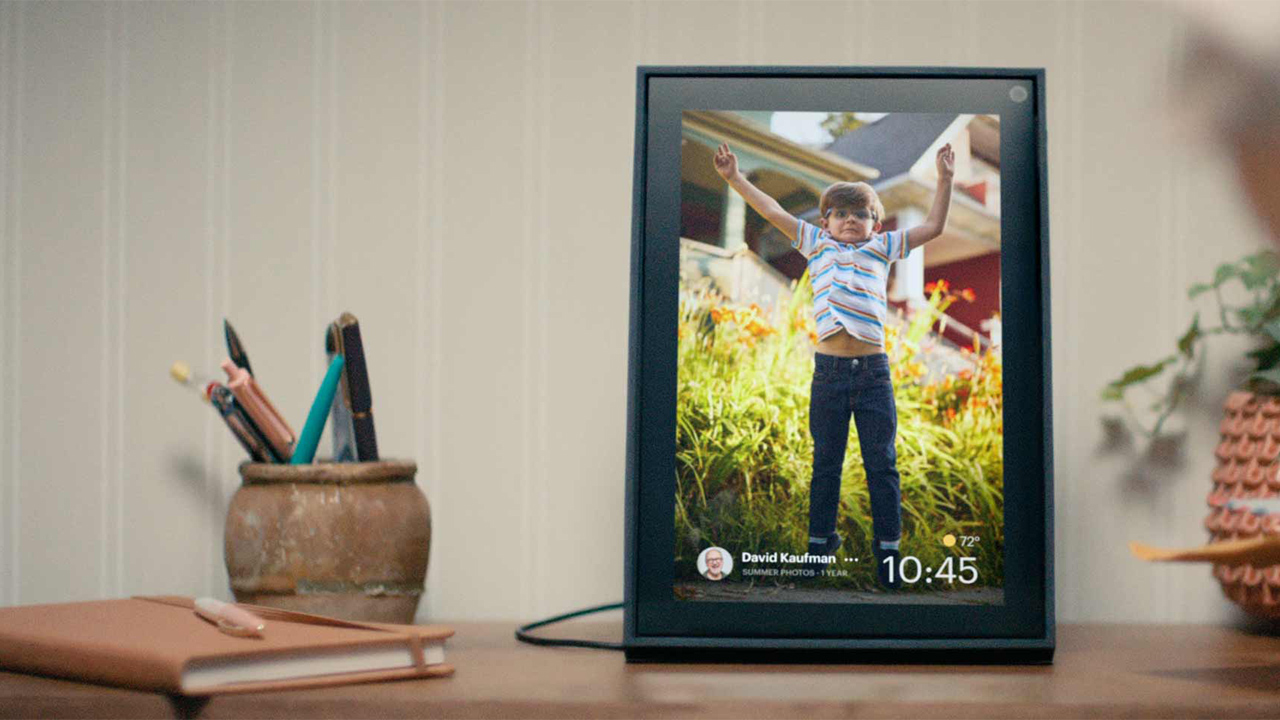 Ready for a new way to video chat? Now through May 10th, the standard Portal, Portal Mini and Portal+ are all on sale for $50 off.  As an added bonus, the Portal devices can be shipped to separate addresses at no additional cost.
Image Credit: Facebook
Our editors strive to ensure that the information in this article is accurate as of the date published, but please keep in mind that offers can change. We encourage you to verify all terms and conditions of any product before you apply.