Should You Pre-Order the PS5 or Get a Discounted PS4 Pro?
A new generation of consoles is almost here, but is it smart to pull the trigger now?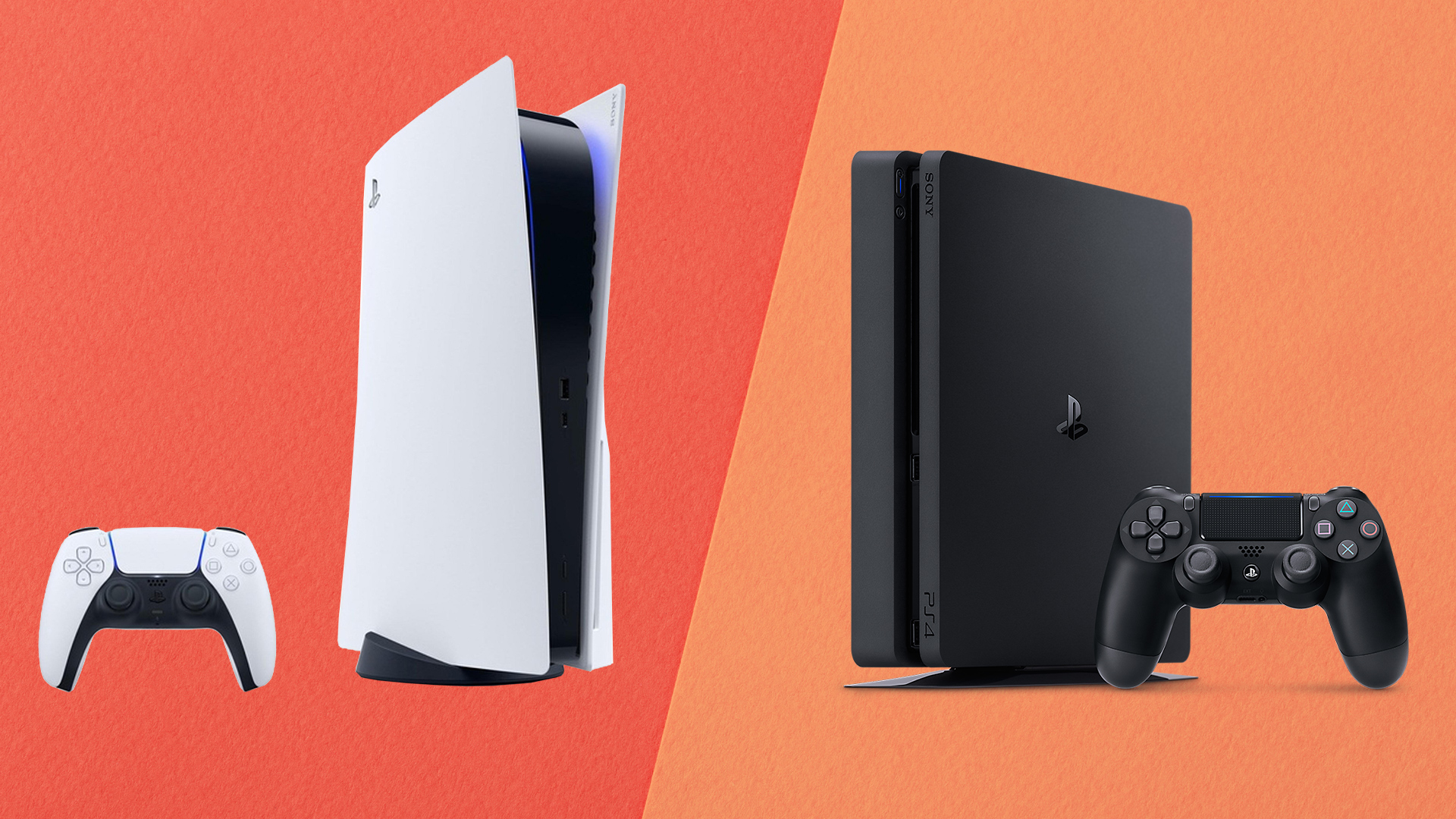 The PS5 is officially coming November 12th, just two days after the new Xbox, kicking off the latest round of the console wars. But are you ready to drop at least $400 on the digital-only version of the new system, if you're even able to pre-order one to begin with?
Check PS5 Pre-Orders on Amazon | Shop PS4 Pro on Amazon
If you're just looking to upgrade, there may be another option: The PS4 Pro. At just under half the power of the PS5, the PS4 Pro is actually more comparable to Microsoft's new Xbox Series S than the Series S is to the discless PS5. If you're on the fence about dropping hundreds of dollars on a new console this season – or if you just can't find one in-stock – we're here to help you weigh the pros and cons of going with the slightly less modern version.
The Pro vs. the Newcomer
The PS4 Pro works with all PS4 games and accessories, with the main difference being that it can play PS4 games that support 4K resolution which have been updated with that feature, or that come with "Pro Mode." Here's a full list.
The PS4 Pro can also play games at up to 60 frames per second (fps), which offers a smoother "look" to the game. The PS5 supports both 4K and 60fps natively, and can reportedly go up to 120 fps on some games. However, not all TVs – even 4K TVs – actually support 60fps in the first place. Check your TV's owner manual to determine whether it has HDMI 2.0, which can support 60fps. If it doesn't, you might not even notice the extra boost provided by the PS5 in this area.
Of course, price is another seriously important difference between the two consoles. The PS5 will be $400 for a digital-only version, with a $500 option that includes a disk drive. The PS4 Pro does both, and currently costs between $360 and $380 versus an MSRP of $400 that's almost certain to drop once the next generation arrives.
But doesn't the PS5 mean the PS4 is on borrowed time? Not necessarily.

There's Still Life in the Pro
Sony tends to support older PlayStations well past what you might expect. The PS2, which debuted in 2000, was in production until 2013. The PS3 arrived in 2006 and stuck around in the U.S. until 2016. If that pattern persists, the PS4, which arrived in 2013, is going to be with us until at least 2023. Further, past trends indicate that the PS3 received major third-party games for at least two years after the launch of its big brother, with some franchises, like FIFA and Just Dance, hanging on until 2018
Sony is making it clear we shouldn't count out the PS4 just yet. To begin with, the PS5 will play PS4 games, so any PS4 games you pick up now will be playable well into the future. In fact, when the PS5 arrives, the PlayStation Plus Collection, available to PlayStation Plus subscribers, will launch alongside it to promote that cross-functionality. One negative is that any accessories you own, like DualShock controllers, won't be compatible with the PS5.
Even if you're deadset on playing the new Spider-Man, Horizon or Little Big Planet, you don't necessarily need the latest and greatest PS5 to get your wish. Sony has confirmed several first-party, AAA games will be coming to the PS4 at a later date, including all the aforementioned titles. Add to this that most third-party games will be coming to both iterations of the PlayStation, and it's clear that at least for a few years, the PS4 will be enjoying more games.
Finally, we have to consider the future. As manufacturing of a new console becomes more efficient, the price drops. The PS4 started at $400 in 2013, but three years after its debut, was sitting at $300 new. By 2018, $200 bundles (that often included 2+ good games) were all but common on the Slickdeals forums. If history repeats itself, you could easily slice $250 or more off the PS5's price just by waiting a couple years; that's almost as much as a PS4 Pro costs now!

Which Console is Best for You?
While it's tempting to say no one needs a PS5, that's also not totally fair. Some gamers will definitely appreciate the PS5's improvements more than others, and we don't want to talk you into a purchase you'll ultimately be disappointed with. With this in mind:
You should consider pre-ordering a PS5 if:
You have a 4K TV with HDMI 2.0.
You want to play all the latest PS5 games as soon as they release.
You care strongly about having the absolute best graphics and audio experience, and tend to get annoyed with things like framerate dips or long load times.
On the other hand, a PS4 Pro is likely the best option if:
You've owned a PS4 in the past, especially if you still have a lot of games and accessories.
You don't have a 4K TV with HDMI 2.0, and aren't looking to upgrade your TV for a while.
You don't need to play every game the day it releases; either because you're patient, or because you have a substantial backlog of of titles to get through.
Whichever option you spring for, make sure to set up a Deal Alert. This can help you score a coveted PS5 pre-order, and there will probably be some pretty nice discounts coming soon to older PlayStation models.
Our editors strive to ensure that the information in this article is accurate as of the date published, but please keep in mind that offers can change. We encourage you to verify all terms and conditions of any product before you apply.