The Razer Kishi Turns Mobile Gaming Into a Serious Switch Competitor
A partnership with Xbox makes this the perfect way to experience xCloud gaming.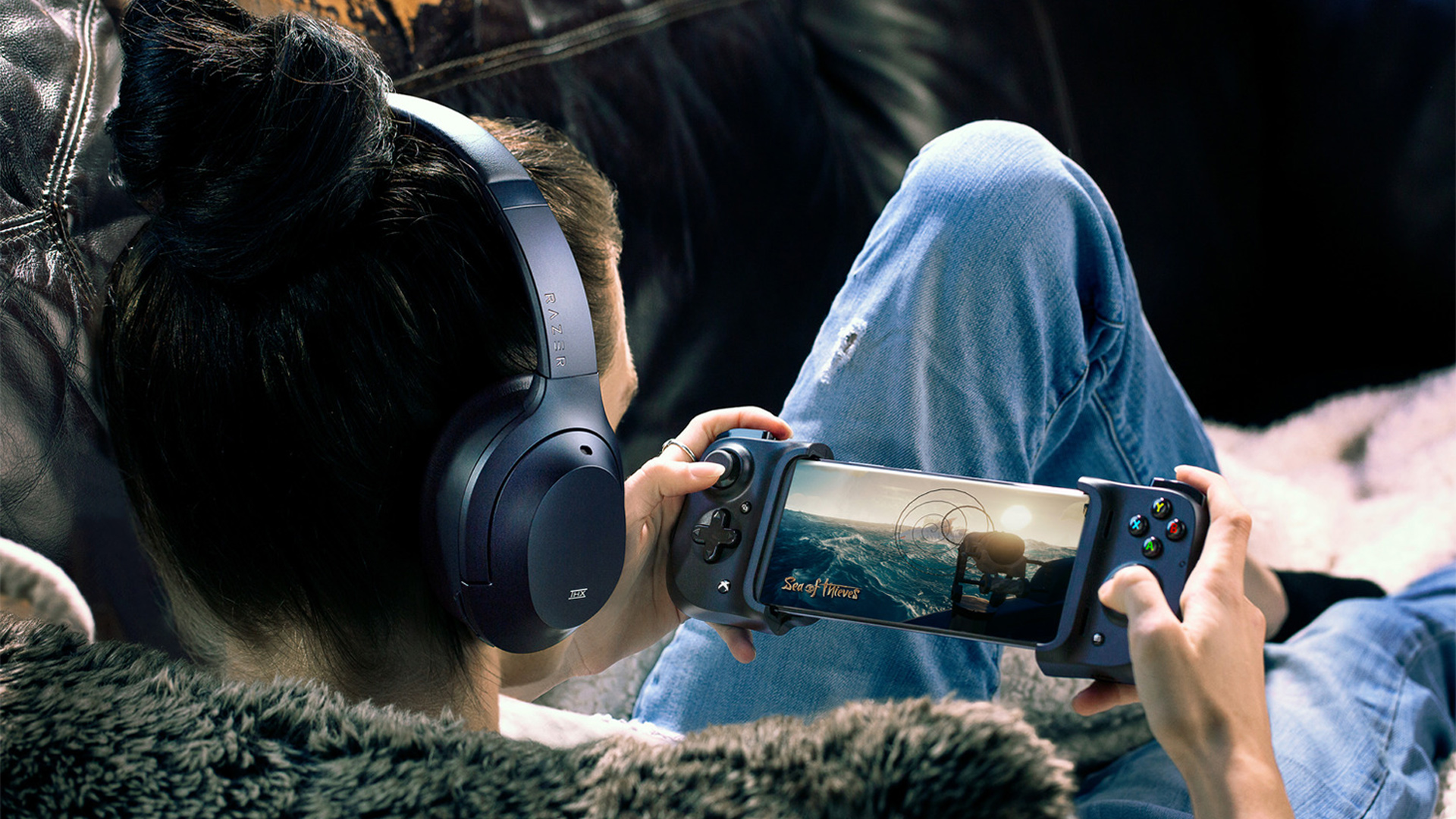 There's no denying the Nintendo Switch is one of the greatest portable consoles ever made. Incredible graphics, appealing hardware and a massive catalog of fantastic games have quickly made it the console of choice for gamers on the go. However, the Switch isn't cheap – especially if you factor in the cost of rebuying all your favorite games just to bring them on the go – and it can be a bit cumbersome for people who travel light.
If you don't like the idea of lugging around a dedicated gaming machine, why not use your phone? After all, it's always in your pocket, and if it came out in the last couple years, it can probably handle running games about as well as a Switch can. That's the premise of the Razer Kishi, and the device pulls it off surprisingly well.
What is the Razer Kishi?
Razer is known for its top-tier gaming accessories, and the Kishi is no exception. This handheld controller hooks up to your Android or iOS phone via the USB-C port, providing two Joy-Con style grips on either side of the screen.
Razer recently teamed up with Microsoft to offer an official Xbox model, so you can rest assured this feels like the controller's you're used to playing with at home. Expect clickable analog sticks, speaker ports and an 8-way D-pad on this premium device.
Shop the Razer Kishi:
How Does the Razer Kishi Stack Up to the Switch?

It's an inescapable fact that Nintendo has some of the best exclusives on the market. If you decide to turn your phone into a gaming device with the Kishi you'll be missing out on Zelda, Mario and a host of other first-party titles. Until other game makers invent a game that's as addicting as Animal Crossing, there's not much to be done about that.
However, if you enjoy using emulators, playing premium mobile games (such as Pascal's Wager and Juicy Realms) or plan on streaming content to your phone with Google Stadia or Microsoft xCloud, then the Razer Kishi could be the perfect fit. With these services, it's possible to stream titles such as Gears 5 and Destiny 2 directly to your phone, and the Kishi lets you control the action with comfort and ease.
The Kishi is compatible with nearly all of the latest Android and iOS devices, includes a pass-through charging port, is specifically built with cloud gaming in mind and comes with a two-year warranty. In other words, this thing is built for the core gamer who doesn't want to stop playing when they have to leave the big screen.
It's is also much smaller than the Switch and collapses into a highly portable format when not in use. And, unlike the Switch, you don't need to worry about scratching up a screen or succumbing to the dreaded Joy-Con drift when you toss it in your bag.
Shop the Razer Kishi:
Make sure to set up a Deal Alert and we'll let you know the next time the Razer Kishi goes on sale.
Our editors strive to ensure that the information in this article is accurate as of the date published, but please keep in mind that offers can change. We encourage you to verify all terms and conditions of any product before you apply.