Razer Just Made 7.1 Surround Sound Way More Affordable
Get high-end looks and impressive sound from Razer's budget headset offering, the Kraken X.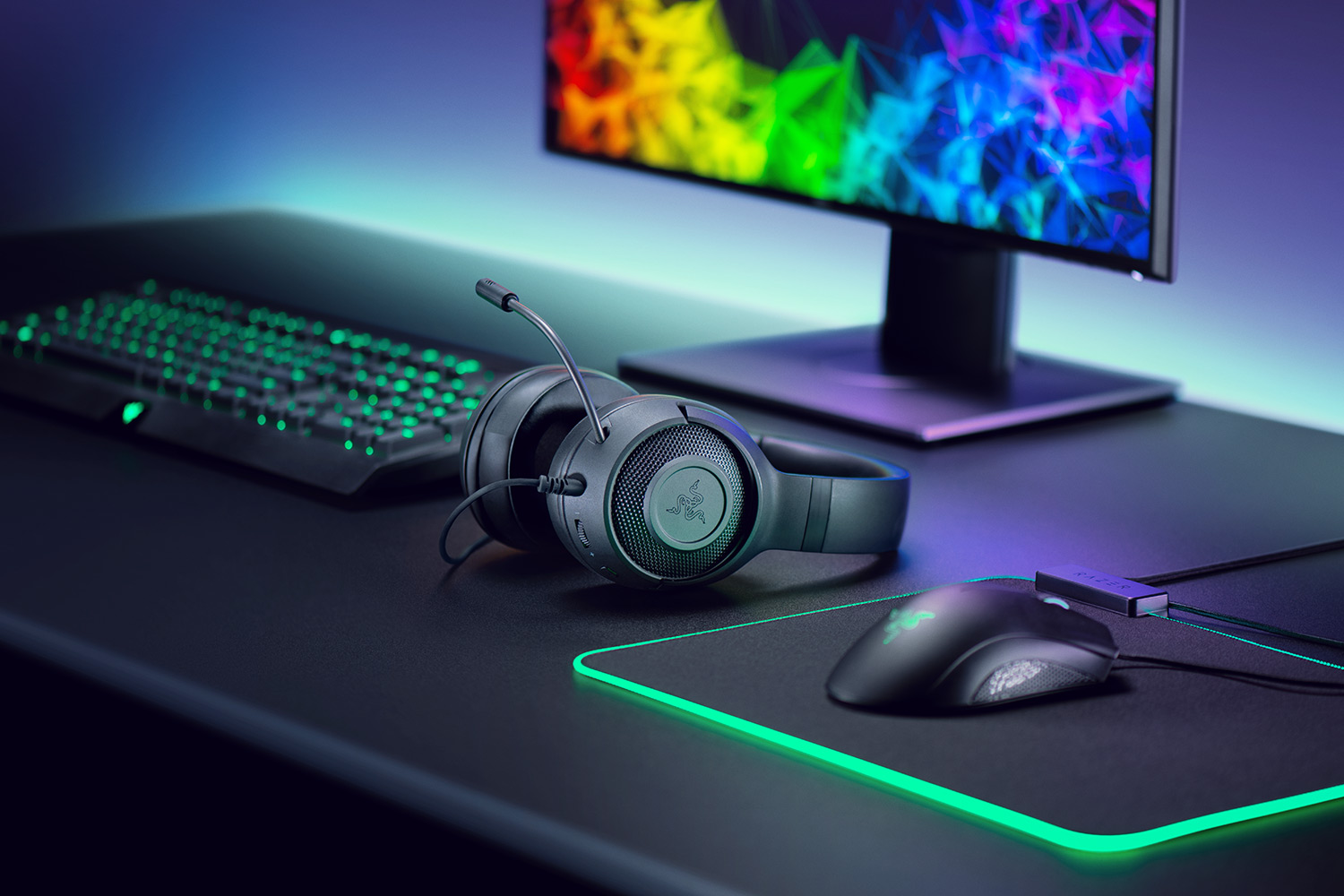 Razer is known for making high-end, expensive gaming equipment. So what happens when it turns its attention to the budget headphone market?
With that iconic Razer logo on the side, and a feature list that includes 7.1 surround sound, it'd be easy to assume that the new Razer Kraken X gaming headset costs more than $100. But, in fact, it's just $49.99.
And the good news is that it performs surprisingly well for that price. Razer has stripped out all of the fancy bells and whistles of some of the more expensive offerings to deliver a competent set of entry-level headphones that focus on core performance at a bargain price.
Razer Kraken X Specifications
Speakers: 40mm drivers
7.1 Surround Sound (software simulated – Windows 10 only)
Memory Foam Cushions
Bendable Cardioid Microphone
Weight: 250 grams
Compatible with PC, PS4, Xbox One and more
High Quality Sound, Low Price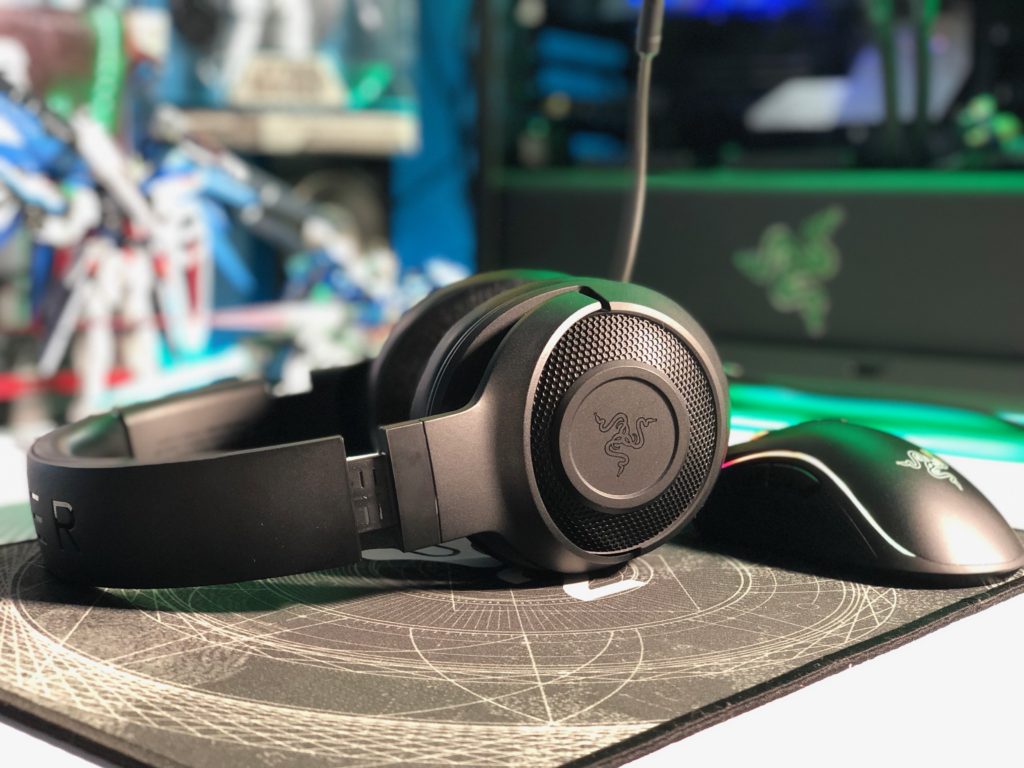 With high-end sets costing over $300, cheaper headsets have to make some fairly significant compromises. And where manufacturers choose to make those compromises is important. I was relieved to discover that Razer managed to deliver low-cost headphones that maintain one important feature — good sound quality.
Cheap speakers often lack bass, but the 40mm drivers in the Kraken X offer impressive levels of boom at all volume levels. They won't shake your brain out of your skull, but big explosions or bass-y thuds are reproduced with distinct clarity. Additionally, there's none of the distortion you might expect from most entry-level headphones.
Mids and highs also come through nicely, even during intense and loud action. There's definitely an emphasis on delivering crystal clear treble. This means that vocals and finer sounds are easily audible at all times, which is good for games that feature lots of important dialogue.
While the Kraken X isn't very loud out of the box, installing Razer's special 7.1 Surround Sound software greatly improves volume control. It not only amplifies the bass and volume levels noticeably, but it's also required to enable the full 7.1 surround feature of these headphones.
This faux surround sound effect works well enough on the Kraken X. Razer's emulation of location-specific audio performs better than most in that, at the very least, it doesn't ruin the conventional stereo affect and can therefore be left on without compromise. It's quite a remarkable feature to see listed on the box of a headset costing as little as $50, but it's definitely not a replacement for true surround sound. If your goal is to be able to identify your enemies' positions using audio cues alone, you'll need to go with a high-end headset or invest in a proper 7.1 speaker setup.
It's also worth noting that while this headset is compatible with PC, PS4 and Xbox One, only Windows 10 PC users will be able to activate the surround software. Console users will have to make do with standard stereo output.
Clear Communications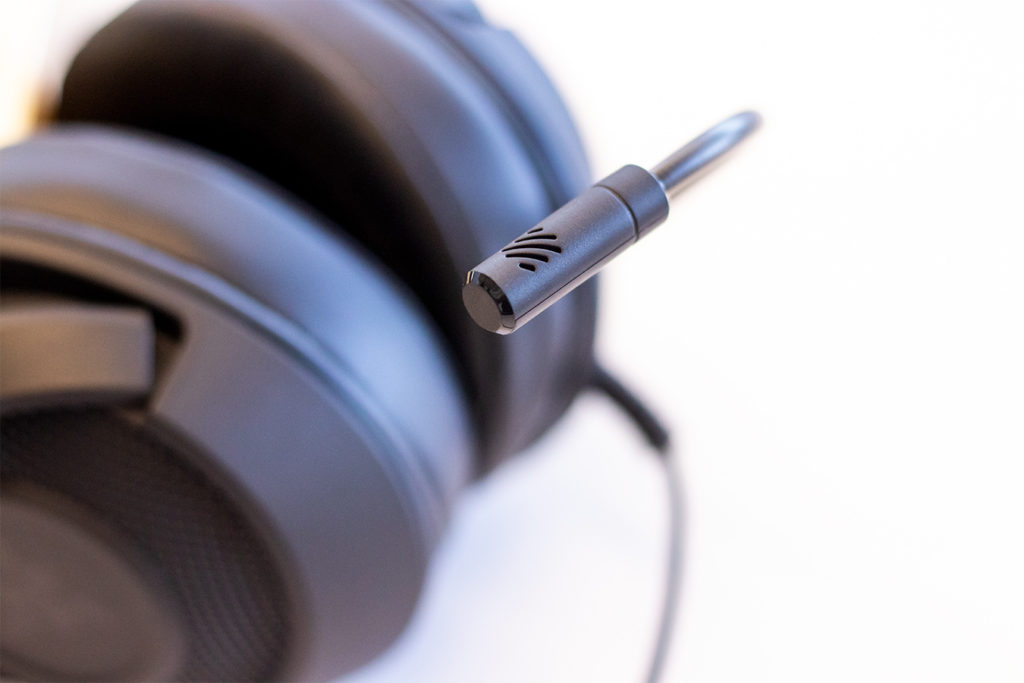 One area where the Kraken X headset undeniably excels is with its microphone. The flexible, adjustable mic manages to pick up the gentle purr of your voice with surprising clarity and excellent bass reproduction.
Some microphones have the tendency to either pick up too much background noise or over-filter, with the odd spoken word or two caught in the crossfire as the software tries to figure out what is, and is not, unwanted sound. But the Kraken microphone focuses in on the wearer's voice with great effectiveness. Communication with others comes through perfectly while whirring PC fans or incessant mouse clicks are muted.
At this price, I'd expected noise cancellation to be basically non-existent. But even with my extremely clicky keyboard, other gamers were only barely able to make out background noises as I called out for revival because I suck at battle royale games.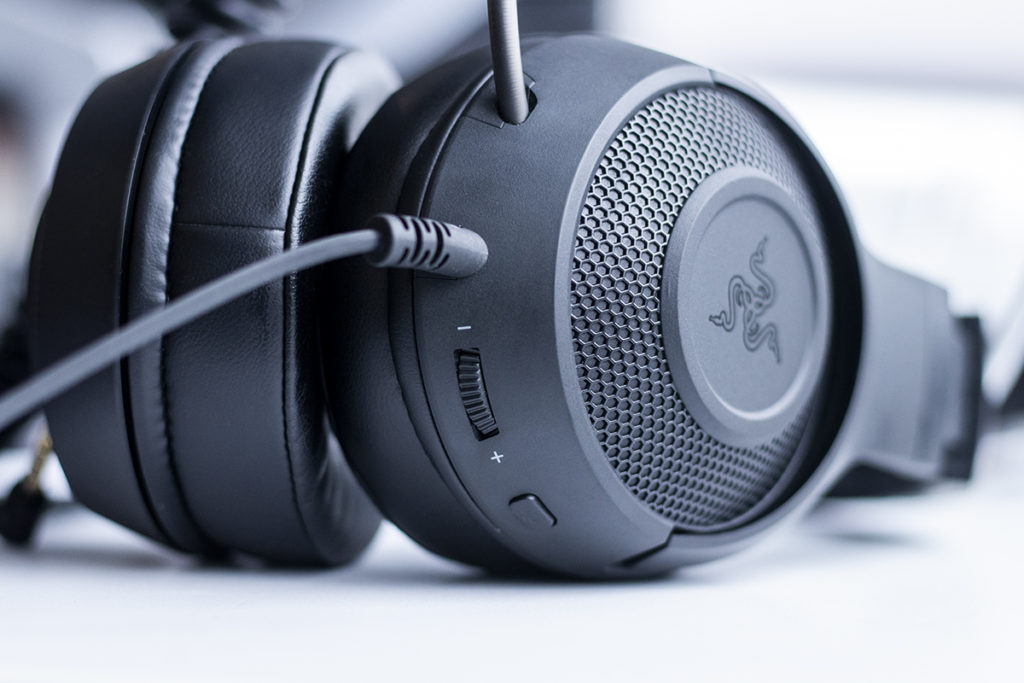 The microphone can be muted instantly via a button placed behind the left ear cup alongside a basic master volume wheel. These are the only two physical controls on the entire headset. The minimalist design can be appreciated at this price point, but it would have been more ideal to have voice and volume controls inline on the cable for convenience.
Light as a Feather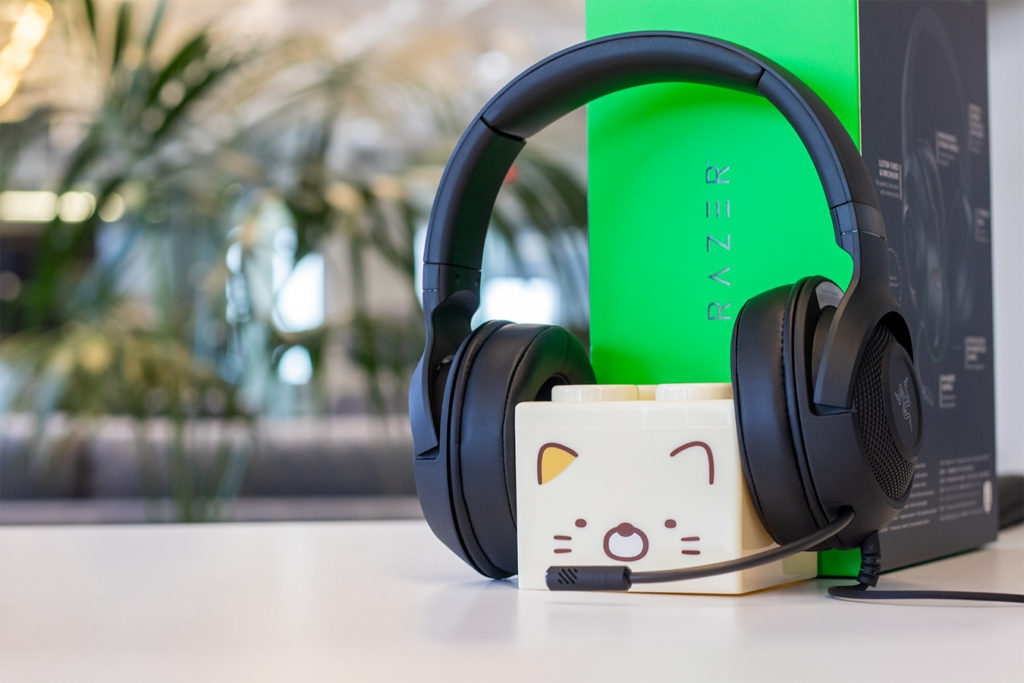 For such a low-priced headset, the Kraken X actually sports a rather premium finish. The matte black plastics etched with glossy logos maintain that sleek Razer look without any overbearing 'gamer' styling.
A generous layer of faux leather cushioning lines the cups and overhead strap, keeping you comfortable during long play sessions. I thought the clamping pressure was a little too strong for extended play, but that's usually a matter of personal preference.
The all-plastic construction looks and feels strong and sturdy. And at just 250 grams, the Kraken X is one of the lightest headsets on the market. This helps with both comfort and portability. With that said, the cups don't fold down, so you'll need to make enough room in your bag for the entire dimensions of the headset.
The auxiliary cable and microphone are both hard-wired onto the headset, which likely also helps keep the price down. But it also means that if either malfunction, you won't be able to swap them out.
Should You Buy the Razer Kraken X Headset?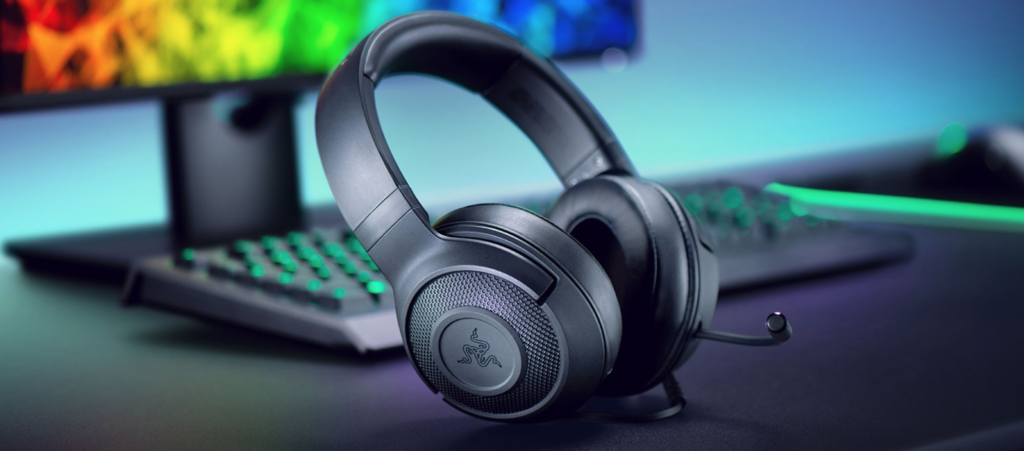 Razer clearly prioritizes the essentials with the Kraken X, and the result is a surprisingly high-quality audio experience for gamers on a tight budget.
They're comfortable; the sound quality is good; and the microphone is excellent. Plus, they look pretty slick. These headphones tick all of the right boxes for a device costing just $49.99.
There are plenty of options these days in the low-budget gaming headset range, but Razer has added something to that list with some truly unexpected perks.
Shop the Razer Kraken X Headset
To get the best price on your next gaming headset, be sure to set a Deal Alert or check out our Headphone Deals page for the latest offers.
Razer Kraken X Gaming Headphones
$49.99
Our editors strive to ensure that the information in this article is accurate as of the date published, but please keep in mind that offers can change. We encourage you to verify all terms and conditions of any product before you apply.