Razer's Raptor 27 Gaming Monitor is the Finishing Touch for Your Epic Desk Setup
This initial foray into display tech delivers high-end visuals in an intriguing chassis design.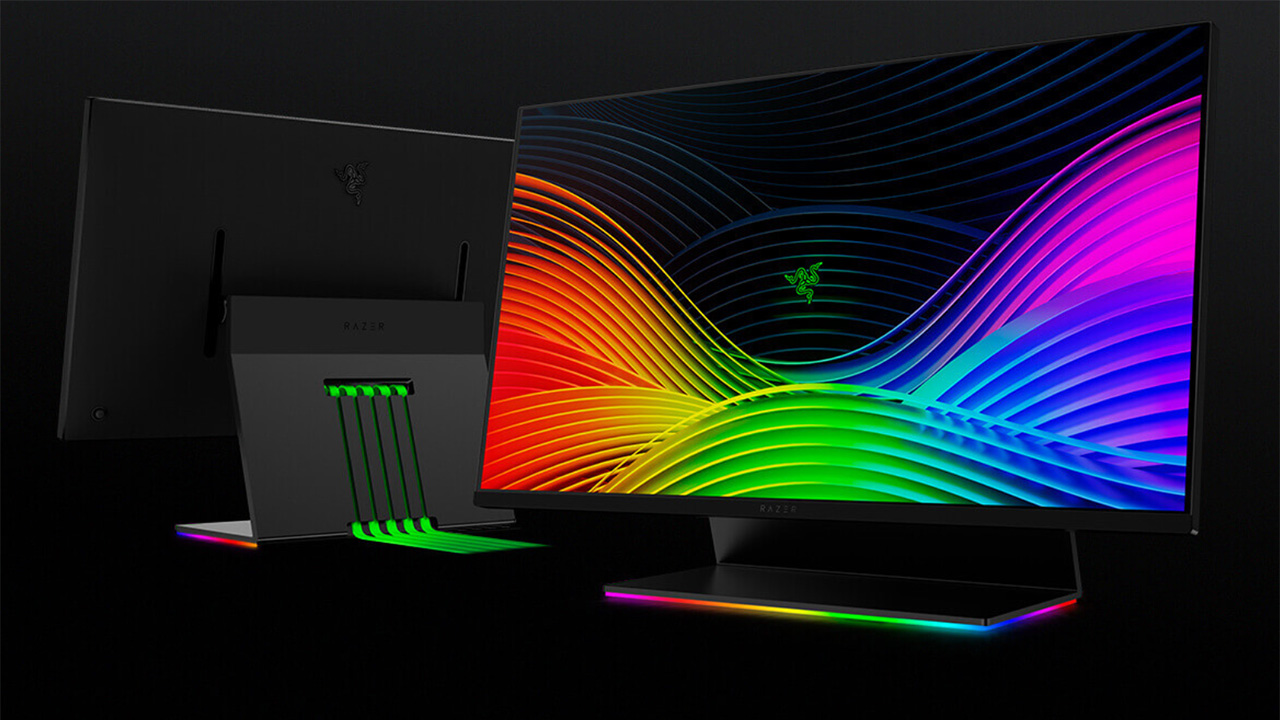 Razer makes some of the most aesthetically stunning gaming laptops and peripherals around, so it was exciting news when the firm announced plans to make a splash in the PC display market.
Enter the Razer Raptor 27. And as you would expect from Razer, it's a striking piece of kit, with enough design innovations and visual flair to set it apart from other products.
The price tag is typically Razer, too — $700 is big money for a 27-inch, 1440p display. But what you get is a high-end panel that can hold its own against the best. With that said, its edgy design brings with it a fair share of compromises to the user experience, leading to a classic case of form over functionality.
So while it might not be the de facto must-own monitor that I had hoped for, the Razer still has a lot going for it.
Razer Raptor 27 Technical Specifications
27 Inch IPS (in-Place Switching) Display
2560 x 1440p resolution
144Hz refresh rate
Freesync adaptive sync compatible (Nvidia G-Sync certified)
1ms-7ms pixel response
1000:1 contrast ratio
Around 420 nits peak brightness
HDR support
Razer Chroma/Synapse support
Ports: 2x USB Type-A, USB-C, DisplayPort 1.4, HDMI 2.0b, Aux out
Oscar-worthy On-Screen Performance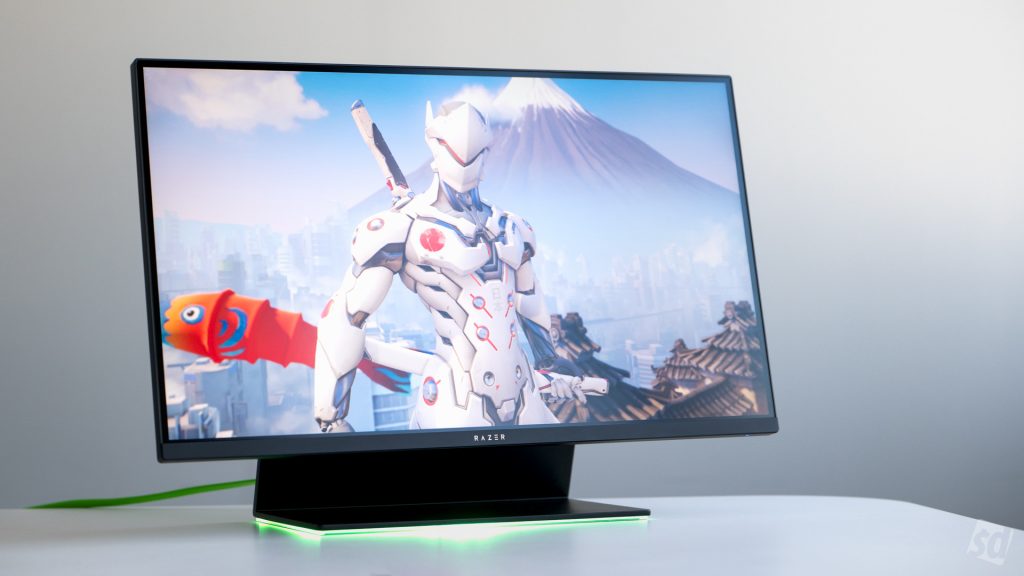 At $700, the Raptor sits at the very top end of the 27-inch gaming monitor market, so it's fitting that Razer has packed in a supremely high-quality display. The 1440p resolution is arguably the best option for achieving that perfect balance of picture quality and rendering performance on today's graphics cards. And with a peak refresh rate of 144Hz, you'll be able to enjoy every frame your PC can spit out.
Adaptive sync is also excellent courtesy of native Freesync support, which also now plays nicely with G-Sync-enabled Nvidia cards. And the Raptor has been added to the short list of Nvidia-certified monitors, meaning you're guaranteed a great G-Sync experience on Nvidia GTX/RTX 10 and 20 Series cards.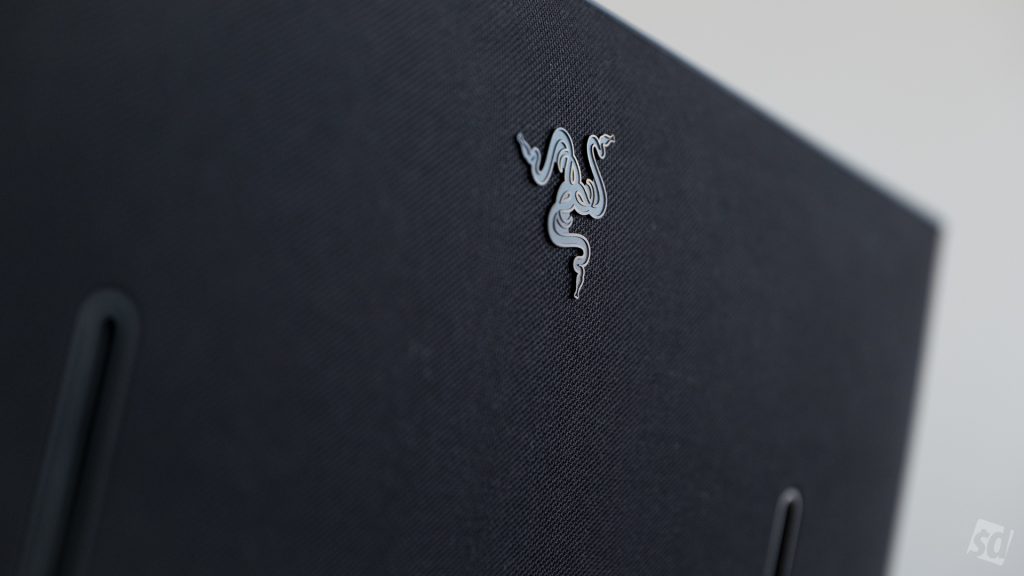 Our test unit came well calibrated out of the box, with a slight bias towards extra vivid color representation (which is great for gaming), and a nice, neutral white balance. It's an IPS (in-plane switching) panel, which means those colors stay accurate at even the most extreme angles.
Blacks are impressively deep, although in darker rooms you may notice some backlight bleeding around the edges. The screen fairs just as well in brightly-lit rooms. The anti-glare matte finish diffuses all but the most stark of reflections.
HDR support is also present, which is nice considering its relative rarity in the PC space. But with a peak brightness of around 400 nits (which is plenty for SDR content) and a lack of local dimming, it isn't quite able to deliver those popping highlights that you'll get in today's high-end TVs.
OSD Options Galore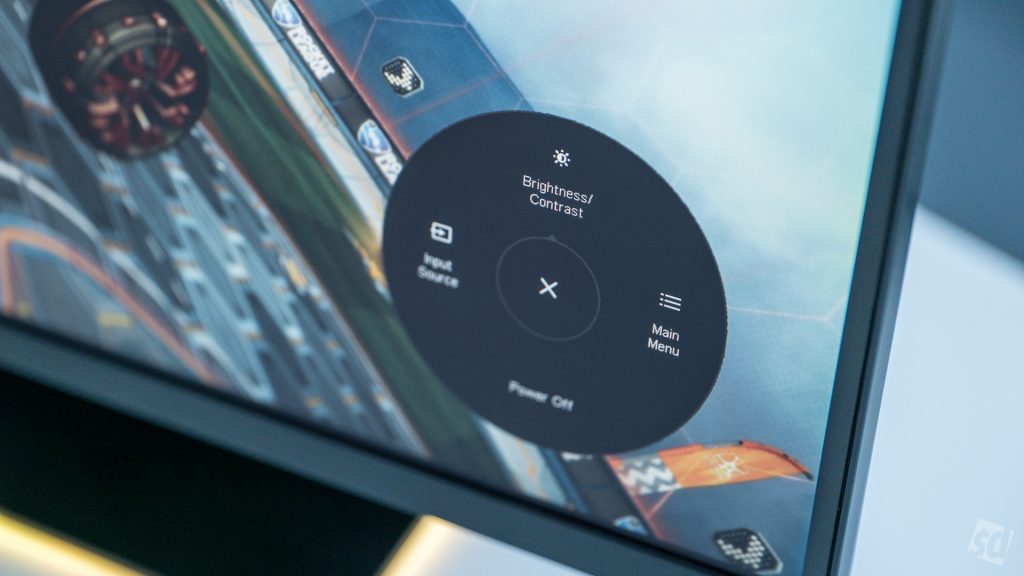 There's no shortage of options on Razer's first gaming monitor. Although its out-of-the-box settings are good, you can tweak RGB color levels and white balance if you're so inclined. For the rest of us, a healthy selection of presets does the job nicely. A 'streaming' setting is particularly thoughtful, raising brightness and other color settings to help make the screen look better on camera.
A Picture-in-Picture mode lets you pull from two video sources (HDMI, DisplayPort and USB-C inputs are included) at the same time. And the option to control certain aspects of the on-screen display settings via the Razer Synapse software in Windows is rather unique.
A 1ms pixel response is advertised, but to achieve this you have to activate the Motion Blur Reduction mode. This has the unfortunate side-effect of dimming the screen significantly. My preference was to leave this mode off, and dial up pixel Overdrive for around a 4ms pixel response, which almost eliminates perceptible ghosting.
Slight Bias Towards Form Over Function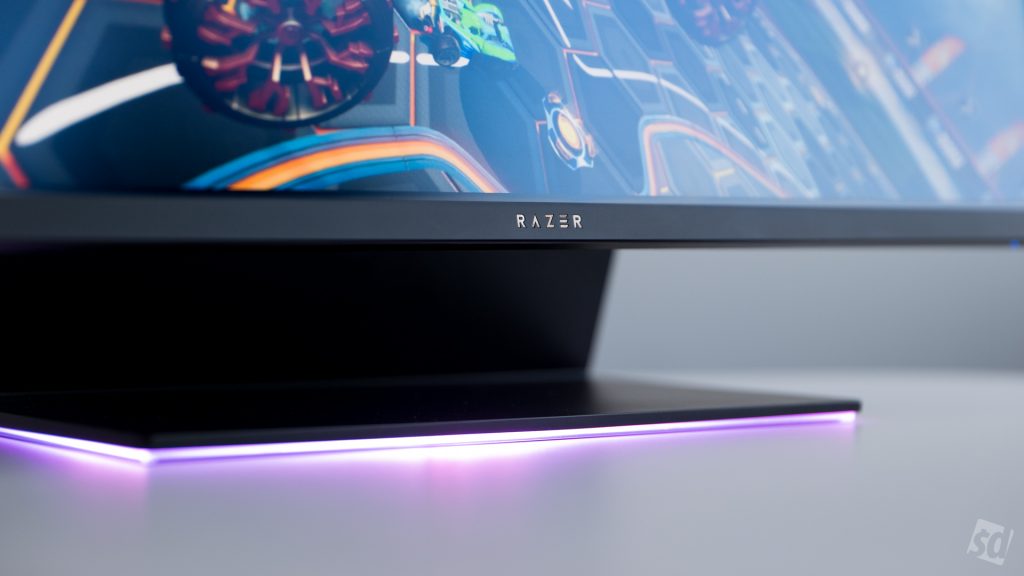 It's hard to argue that the Razer Raptor is not a slick-looking device. In typical Razer fashion, the firm has crafted a unit that instantly stands out among a crowd of often cookie-cutter monitor designs.
Ultra-thin bezels and clean black metal surfaces are complemented by a unique fabric material on the rear of the display. And a huge stand features a ring of Chroma lighting that subtly illuminates the area around the base of the display with programmable RGB lighting.
This edgy styling comes at a cost to the user experience, though. That giant stand is ridiculously heavy, making initial setup and any subsequent reshuffling of your desktop devices a chore. The weight and sharp edges of the base also make it prone to causing significant damage to the surface of your desk if you're not careful during setup (ask me how I know.)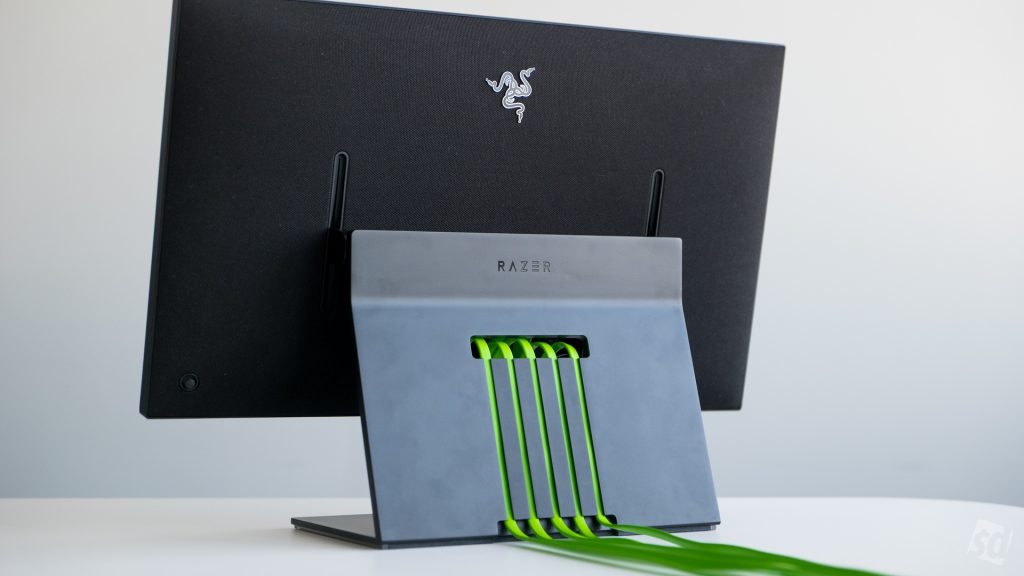 Razer has also designed a rather odd cable management system, which routes the included set of flat, luminous green cables through narrow channels down the spine of the stand. It looks cool, but getting these cables perfectly installed is more cumbersome that it should be. And when you're done with the setup, adjusting the screen height even a little stretches the cables and bends the ports.
To combat this, I had to redo the cable routing to leave some slack on the port side. However, this meant that those bright green cables can now be seen protruding inelegantly below the display.
Speaking of height adjustment, the stand simply doesn't go high enough. It's a bizarre oversight. At its most elevated, the screen sits more than two inches lower than my Acer Predator monitor. And at 6ft tall with a relatively short torso, my eye level is in line with the top bezel. It's also worth noting that there's no twist or tilt maneuverability in this stand, severely restricting your positioning options.
Should You Buy the Razer Raptor 27?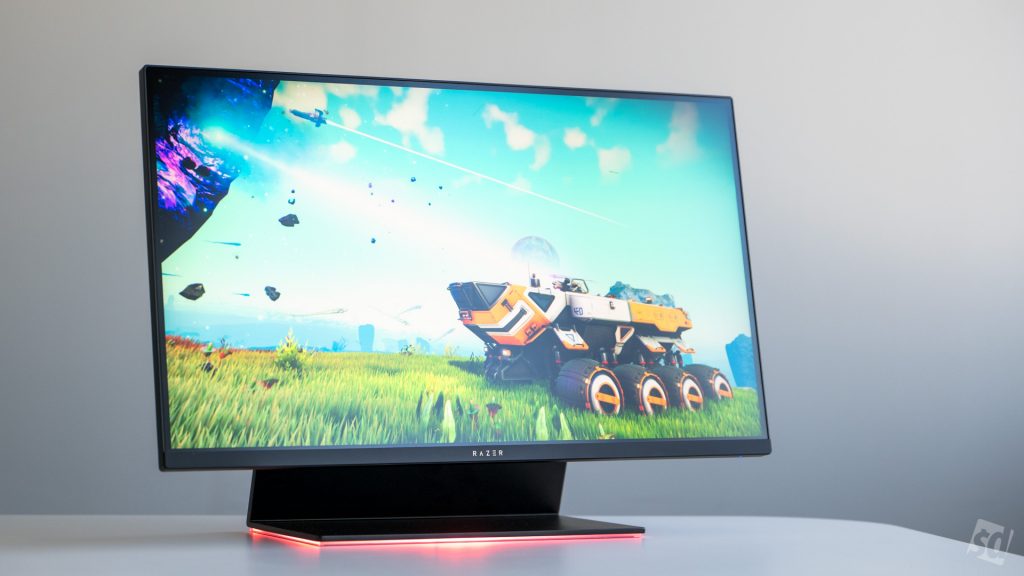 Razer can be commended for attempting a bold new design in a category of devices that has become rather templated. The Razer Raptor 27 certainly looks the part, but at what cost?
Limited height adjustment and cumbersome cable management compromises the experience of an otherwise fantastic display. The panel itself performs wonderfully and stands alongside the best of them. Build quality is top-notch, as you'd expect for $699.99. And if you're a fan of the Razer brand and unique design ethos, the Raptor 27 monitor will be the finishing touch on a desk already chock full of Razer products.
But if you're tall, you may want to consider other options. Furthermore, if you have no particular penchant for Razer, there are several other monitors with near identical specs out there that cost significantly less.
---
If you're up against a budget, be sure to set a Deal Alert first, and we'll email you as soon as we see a discount on the Raptor 27.
UP NEXT: