Razer's Stormtrooper Gaming Peripherals Bring Star Wars Flair to Your PC
Choose from a keyboard, mouse, mouse mat and headset, all decked out with sleek Stormtrooper aesthetics.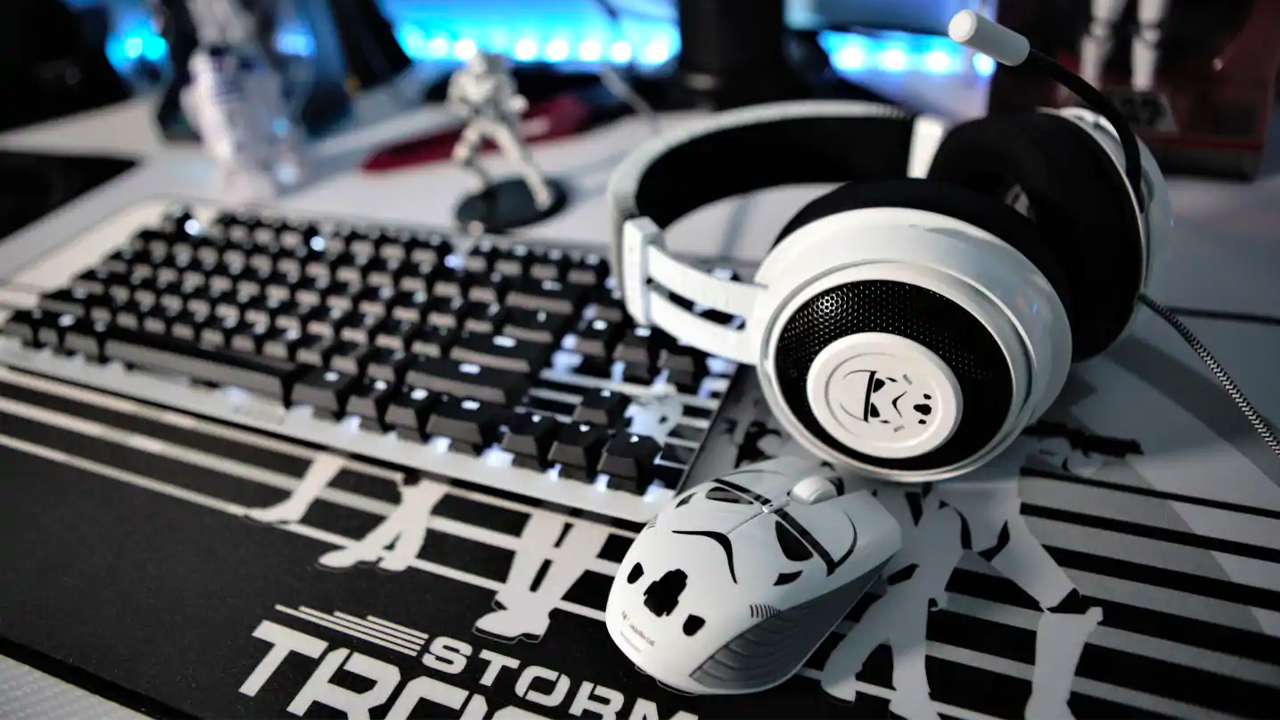 Razer has carved a reputation in the gaming space for being a company with a particular focus on visually striking and sleek design. So a range of products covered in Star Wars insignia isn't necessarily what one would expect.
Nevertheless, here we are with a full suite of Stormtrooper Edition PC peripherals. Fans will find a mouse, keyboard, headset and over-sized mouse mat all adorned with the distinctive aesthetic of the trusty Imperial soldier. And somehow Razer has managed to pull it off with equal parts flair and subtlety.
Sure, the Stormtrooper helmets and Star Wars logos make for a more overstated design than Razer's typical clean-slate black devices, but the monochromatic nature of the black and white Stormtrooper armor offers the product range a degree of elegance.
If you're looking for a full set of PC gaming peripherals to complete a black and white build, these could be just the thing you're looking for. But with a mix of some great and not-so-great offerings, you may want to consider your options before ordering the full set.
What's in the Lineup?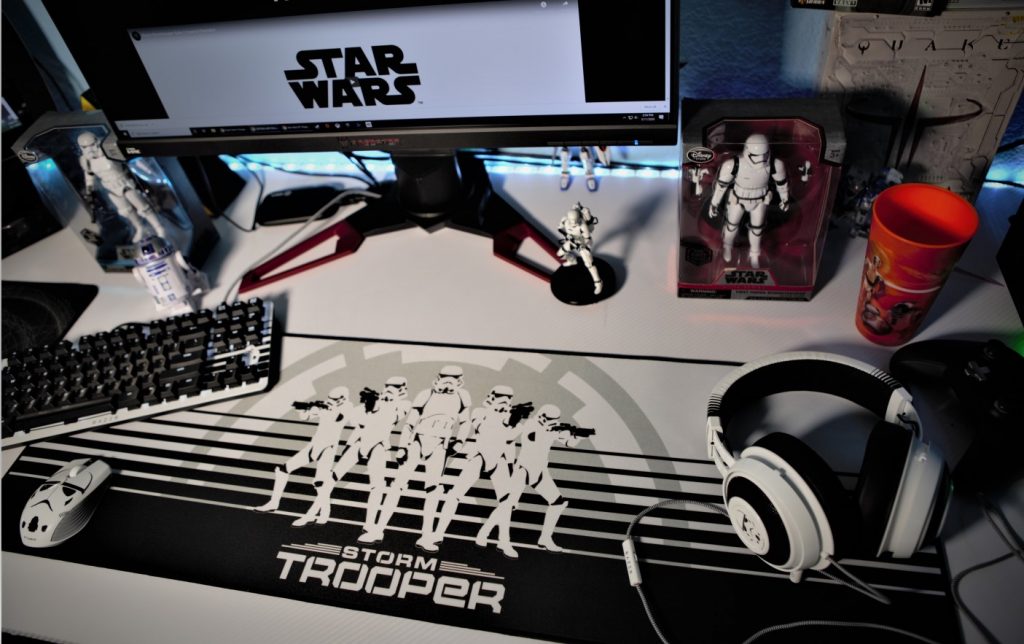 Razer's Stormtrooper Series of peripherals includes black and white variants of the Razer Blackwidow Lite keyboard, the Kraken headset, the Atheris Wireless mouse and the Goliathus Extended desktop mouse mat.
They come together to form a rather nice matching set of input devices. And in a perfect world, I'd recommend you buy the whole set and relish in your unabashed love for all things Star Wars. But we need take a step back for a moment, because not all parts of this bundle were created equal.
Best of the Bunch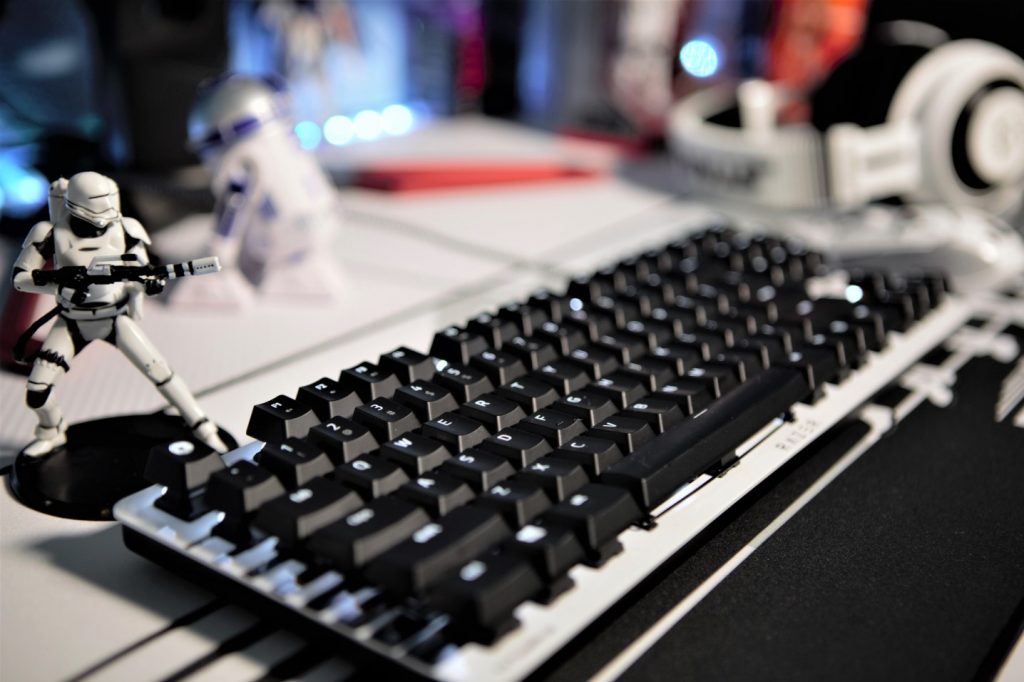 Let's start off with the positive. The $99.99 Razer Blackwidow Lite keyboard is easily the best component in the range. It's a compact tenkeyless design with the look and feel of a truly premium product.
It features individually lit keys that seemingly hover above a sleek, glossy chassis that subtly reflects the white light emanating from under each key. The Razer Orange Switches on this keyboard offer a satisfying mechanical thud, without the excessively loud clicking of the Razer Green Switches found on its other premium keyboards like the Blackwidow Elite.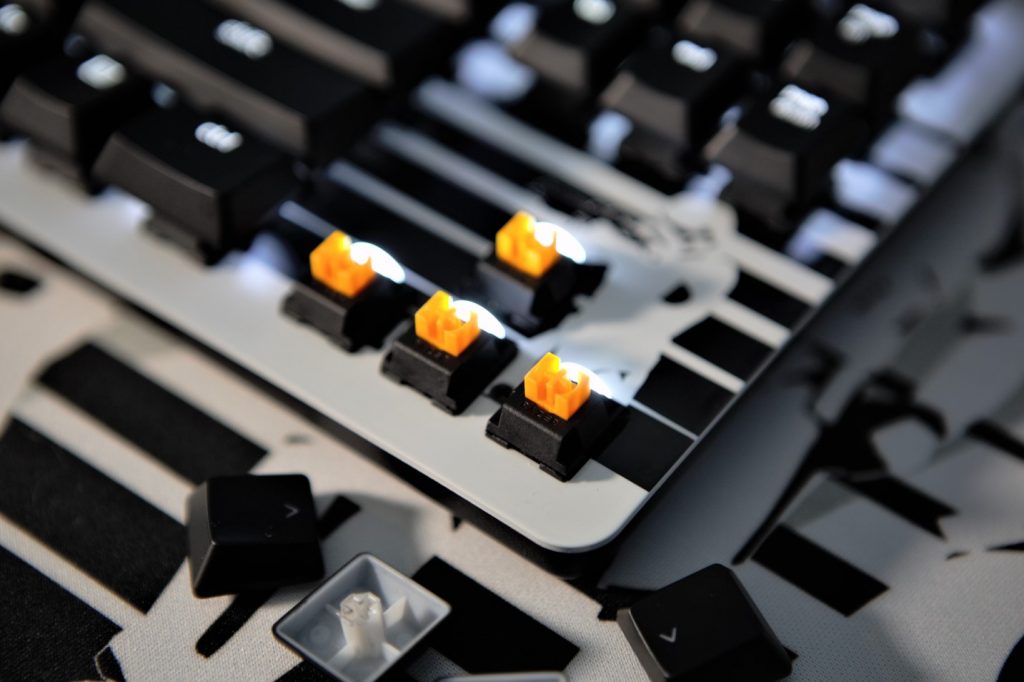 This makes for a more mature typing experience sound wise, yet still delivers on the tactile consistency of a gaming-focused device. And if you want the keyboard to be even quieter still, it comes bundled with a bag of soft rubber o-rings that can be installed onto the switches for extra dampening. I was perfectly happy leaving them off, though.
The beautiful black and white braided cable is detachable (via a USB mini port), which helps further this keyboard's portability. And unless you have a particular preference for a tenkey setup, this excellent keyboard could happily serve as part of a serious gaming desktop rig.
A Small Mouse for Small Hands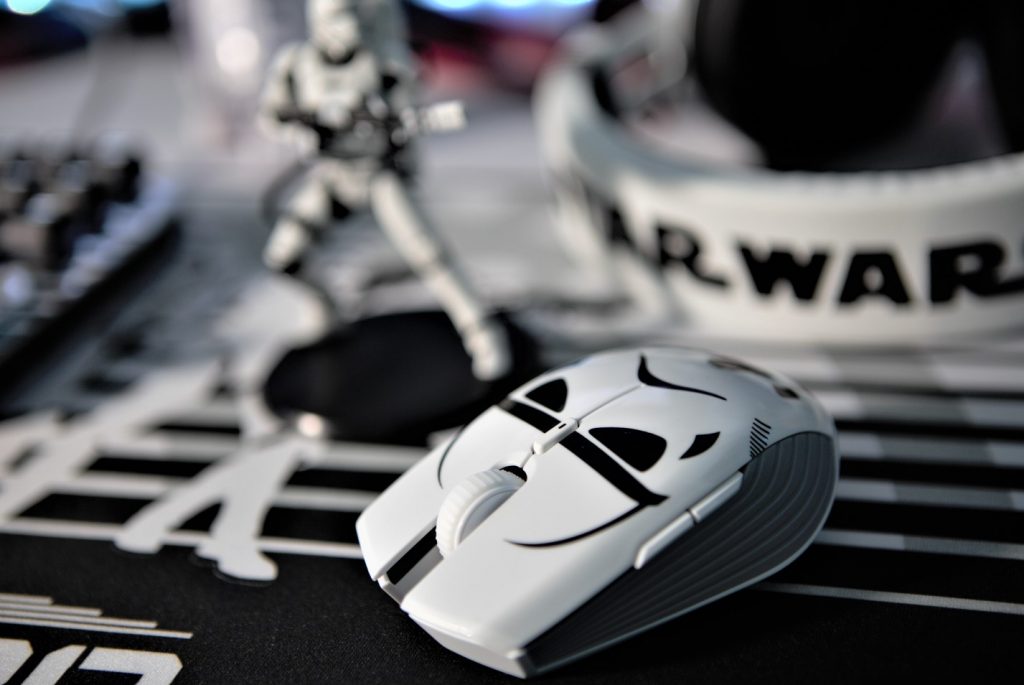 Maintaining the portability theme is the Atheris Wireless Mouse, a small form factor mouse powered by two AA batteries. With the lack of any lighting effects and no wired connection option, the Atheris looks and feels decidedly less premium than the Blackwidow Lite. However, it's reasonably priced as such at $59.99.
That's not to say that it's a bad mouse, by any means. The simple Stormtrooper design adorning the upper palm area is relatively clean and unobtrusive. Response from the 7200dpi sensor is great, and will certainly not be at fault if your aim is as bad as the Stormtroopers that it's themed after.
The buttons are satisfyingly clicky and the mouse wheel offers the perfect amount of resistance to avoid accidental input. Rubber side panels offer excellent grip and two side buttons provide the usual expanded controls useful for gaming.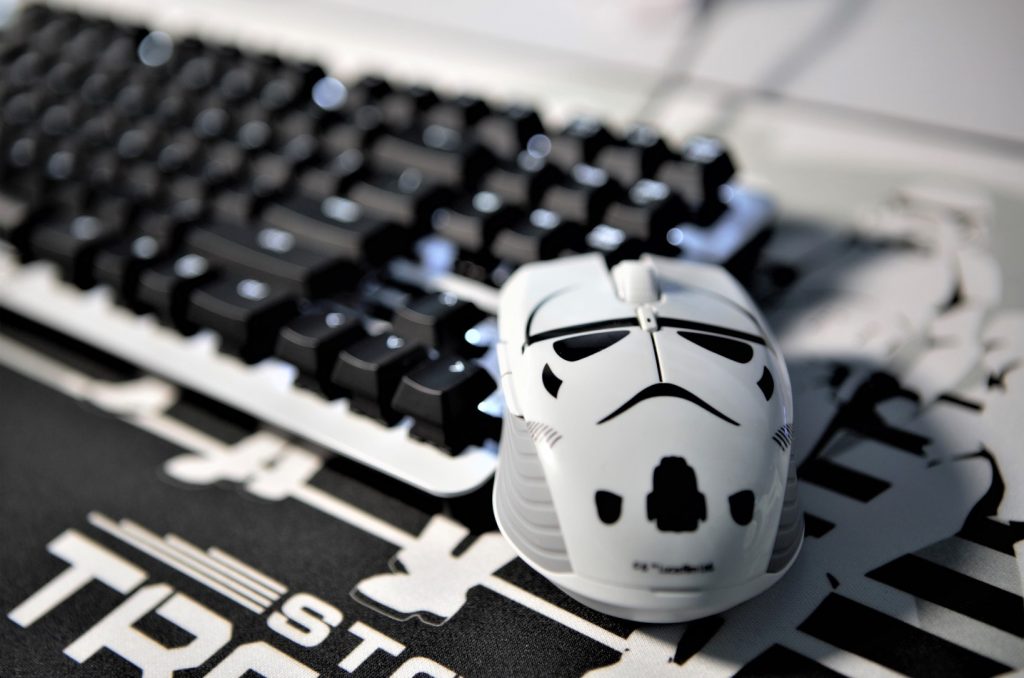 The mouse can be connected to your PC with a small USB dongle via 2.4Ghz Wifi, or switched to Bluetooth mode for more universal connection to Bluetooth devices. I preferred using the dongle, which always connected instantly, and never suffered any signal issues or lag during use. But it's nice to have the flexibility of both connectivity standards in one device.
The compact-sized Atheris Wireless Mouse seems perfectly suited to a gaming laptop setup or a desktop rig for a child, but a more serious gamer may want to break away from the StormTrooper theme in the interest of getting a bigger, more premium mouse, like the Basilisk Ultimate.
Both mouse and keyboard, though, look great on the Razer Goliathus Extended mat. At 11.57 x 36.22 inches, the $34.99 mat is big enough to accommodate a full-size keyboard and mouse with room to spare, and I've been a happy user of this product since early 2019.
Paired with the Blackwidow Lite and Atheris Wireless Mouse, the oversize Goliathus Extended desktop mat completes a trifecta of rather nice products. But what about the headphones?
Don't Skimp on Sound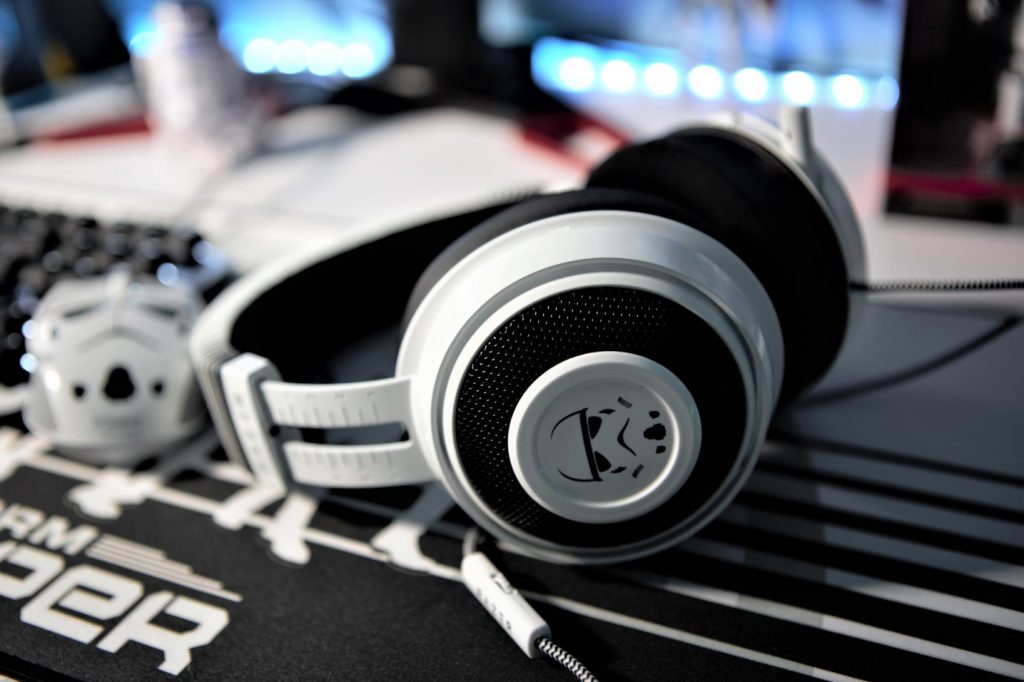 Unfortunately, the Razer Kraken headset is less impressive. Aesthetics and build quality are certainly high, but the Kraken looks more premium than it sounds.
The metal frame is solid, with extension measurements notched into the pillars, making it easy to match left and right speaker telescoping. The headstrap is nicely padded on the underside, while the leather-feel material that covers the top looks and feels good. The retractable microphone is a nice design touch, and voice chat party members had no problem hearing me.
The black and white braided cable feels high quality, as well. And it comes with an in-line microphone mute switch and volume. The cable is conveniently short, but an extension is included in the box for those who need more reach.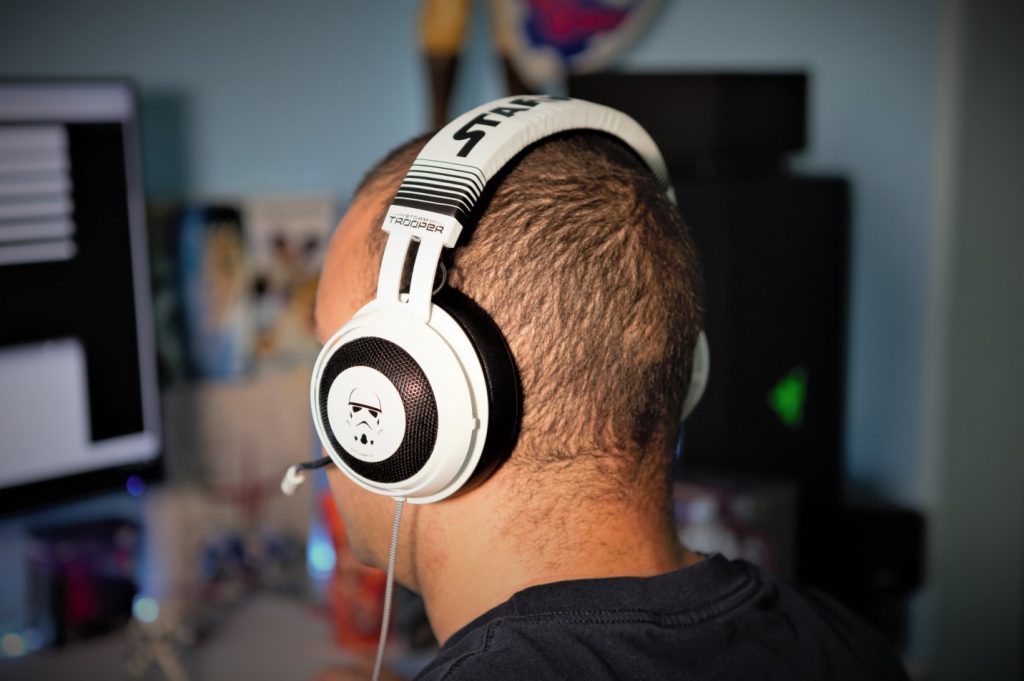 And all of this is great. But the main issue is sound quality. These are big headphones that sound like tiny headphones. One of the main issues is that it's almost impossible to get a decent airtight seal. This could be due to a lack of compliance in the moderately comfortable cushioning, or the oversized cans not pivoting to conform to my head shape. But the lack of a decent seal massively impacts sound.
There's almost no bass out of these 50mm drivers. In fact, my significantly cheaper Kraken X headphones actually sound a little better since they form a nice seal around my ears. But what makes this an even tougher sell is the increased price of the Stormtrooper Edition.
Related: Razer Kraken X Review — Affordable 7.1 Surround Sound
All four of the products in this line suffer slightly increased pricing over their conventional non-themed counterparts. But while the difference of around $10 on the other products is arguably negligible, you'll have to pay a more alarming $40 more for the Star Wars-themed Kraken headset.
That puts the price up to $109.99, which is more than a pair of HyperX Cloud II headphones, which are vastly superior for both sound and comfort.
Should You Buy the Razer Stormtrooper Edition Peripherals?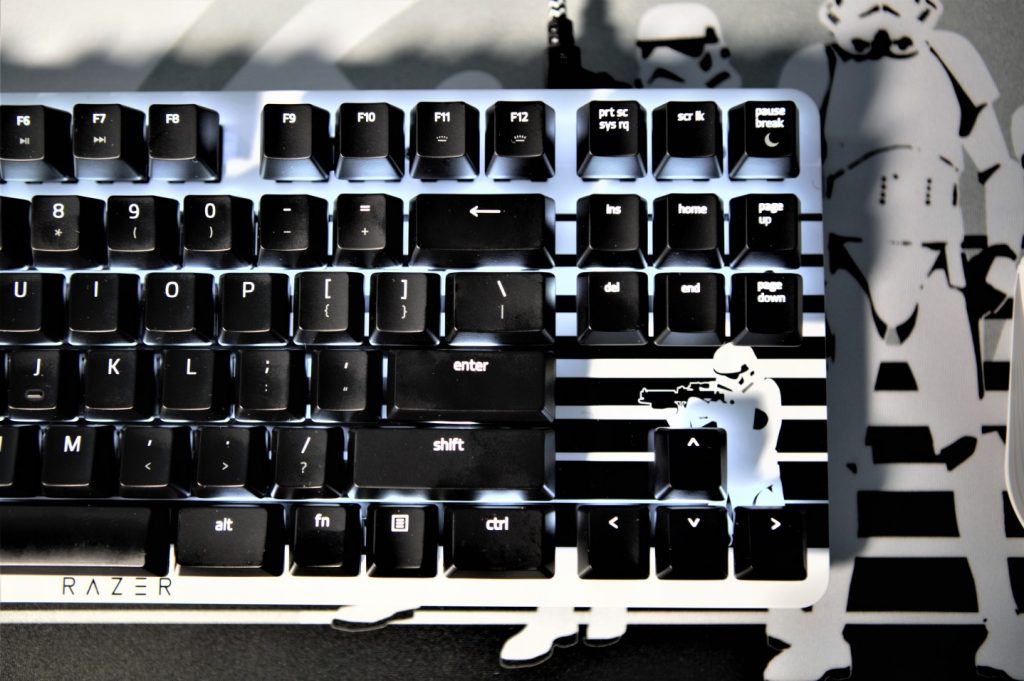 The Razer Blackwidow Lite keyboard and Goliathus Extended mouse mat are no-brainers. Both are excellent products that sit among the best in their respective markets.
The Atheris Wireless mouse is also great, but only comes recommended if you don't mind the no-frills, small form factor. It's worth noting that Razer offers plenty of excellent full-size mice, including the Lancehead Tournament Edition, which comes in a white trim that will at least somewhat match the Stormtrooper Edition keyboard.
The Kraken Stormtrooper headset looks great and sports solid build quality, but given its lacking audio performance, you might consider better options in the $100+ price bracket.
Shop Razer's Stormtrooper Edition PC Peripherals
---
Don't miss a deal on your next PC peripheral purchase. Set a Deal Alert and we'll let you know whenever a new offer is posted. Additionally, find all of the latest discounts on our Razer Promo Codes and Coupons page.
Up Next:
Our editors strive to ensure that the information in this article is accurate as of the date published, but please keep in mind that offers can change. We encourage you to verify all terms and conditions of any product before you apply.