The Roborock S7 Mops and Vacuums with New Levels of Intelligence
The S7 automatically mops and vacuums in a single session with advanced surface-detection technology.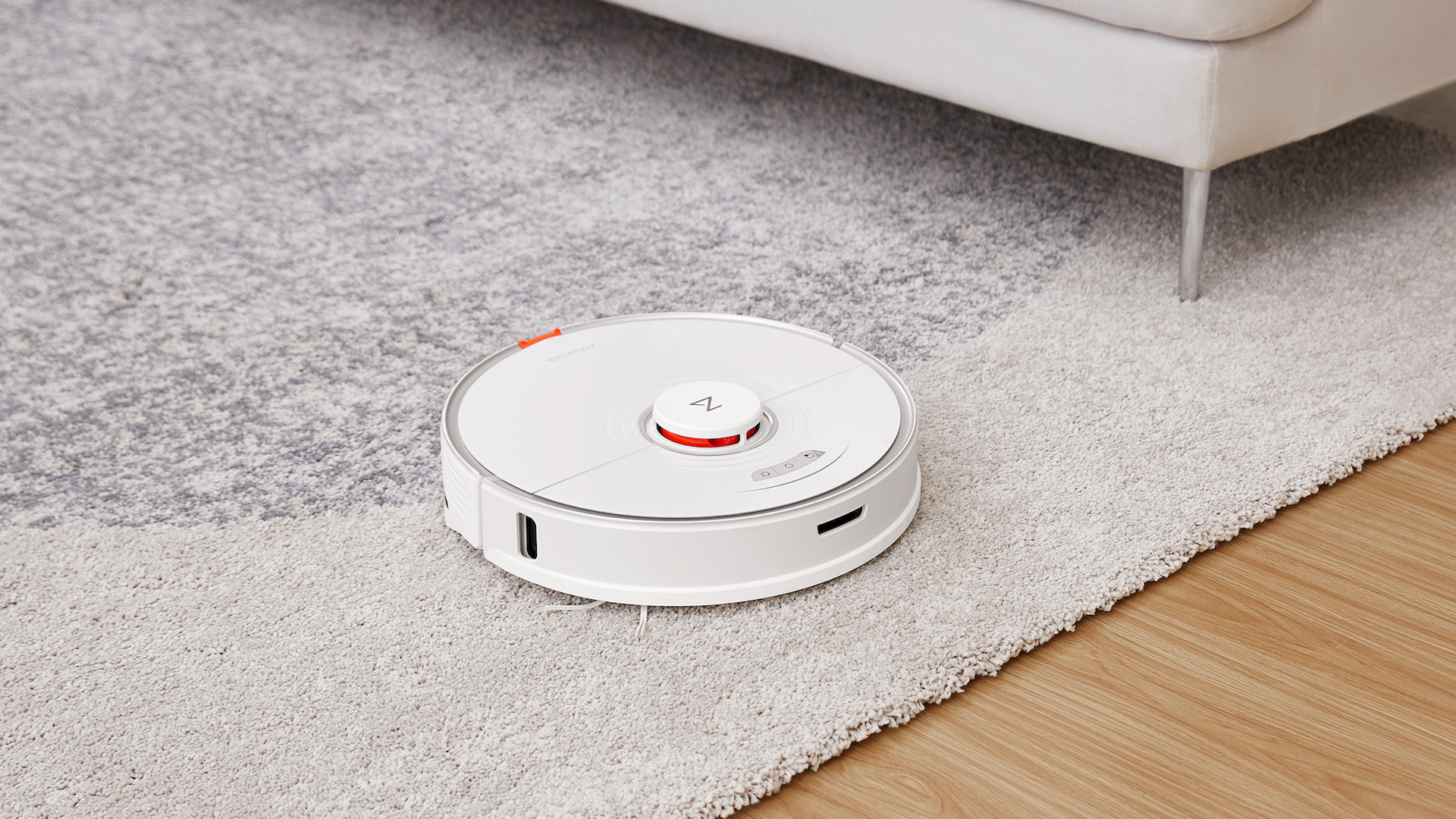 Smart vacuuming robots have become an effective way to offload one of life's perpetual chores, and recent advancements have seen their capabilities expanded with mopping and other convenient features.
Robotics firm Roborock has garnered critical acclaim for its high-end cleaning bots, and it used the all-virtual 2021 Consumer Electronics Show (CES) to reveal the Roborock S7, the latest offering in its range of premium vacuum and mopping devices.
Roborock says that the S7 is the world's first mopping robot with the ability to automatically lift its mopping element when it detects carpet surfaces, allowing it to mop hard floors and vacuum carpets in a single session without interruption.
Roborock claims that this, along with other improvements and innovations, will help the new S7 deliver even greater convenience for users than its predecessors. The S7 arrives on Amazon in the US on March 24 with an MSRP of $649.
Roborock S7 Technical Specifications
Adjustable scrubbing intensity (1,650-3,000 motions per minute)
VibraRise automatic mop lifting tech
Surface detection
2,500 Pa suction power
5,200 mAh battery
Up to three hours non-stop run time (in Quiet mode)
iOS/Android smartphone app
Real-time route mapping
Alexa, Google Assistant, and Siri compatible
Intelligent Mopping

One of the challenges with mopping robots is making sure that they only mop where you want them to and avoid the places you don't, such as carpets or rugs. This can involve setting up barriers, both physically and virtually, to keep your robot helper in check.
The Roborock S7 aims to solve this problem by using surface-detection technology to identify rugs and carpets, automatically lifting the mop element when necessary.
This means that the S7 can mop hard floors and vacuum carpets in one session, transitioning seamlessly from one surface to another without any user intervention. And once cleaning is complete, the S7 returns to its docking station with the mop element raised to prevent transferring grime back to your newly cleaned floors.
Smart-App Features

The Roborock smartphone app for iPhone and Android is how users interact with the S7, including setting schedules and cleaning intensity. A newly added option will let you view a real-time map of the S7's cleaning zones with exact routes taken and where carpet surfaces were detected.
You can use this feature to set the S7 to avoid specific carpets or rugs completely, which is useful if you have rugs with a high pile. Users will also be able to interact with their S7 via Alexa, Google Assistant, and Siri, allowing you to instantly start a cleaning session with simple and convenient voice commands.

Enhanced Cleaning
Roborock promises powerful cleaning performance in the new S7 thanks to improved brushes that help better agitate dirt and debris before being lifted by its 2,500 Pa of suction force.
The S7 also boasts "one of the fastest sonic mops on the market" with a maximum mopping frequency of 3,000 motions per minute. Users will be able to configure the mopping intensity, adjustable down to as low as 1,650 motions per minute for quieter and more battery-efficient cleaning. Roborock says the S7's large 5,200 mAh battery will offer up to three hours of continuous run time in quiet mode.
With automatic surface detection and the ability to mop and vacuum your home without intervention, the Roborock S7 aims to be one of the most convenient cleaning bots available. It launches in the United States on March 24, priced $649 via Amazon.
Our editors strive to ensure that the information in this article is accurate as of the date published, but please keep in mind that offers can change. We encourage you to verify all terms and conditions of any product before you apply.