The Samsung Galaxy S10+ Does Everything Right and Nothing New
With a $1,000 retail price, it might be difficult to justify an upgrade if you're already using a newer phone.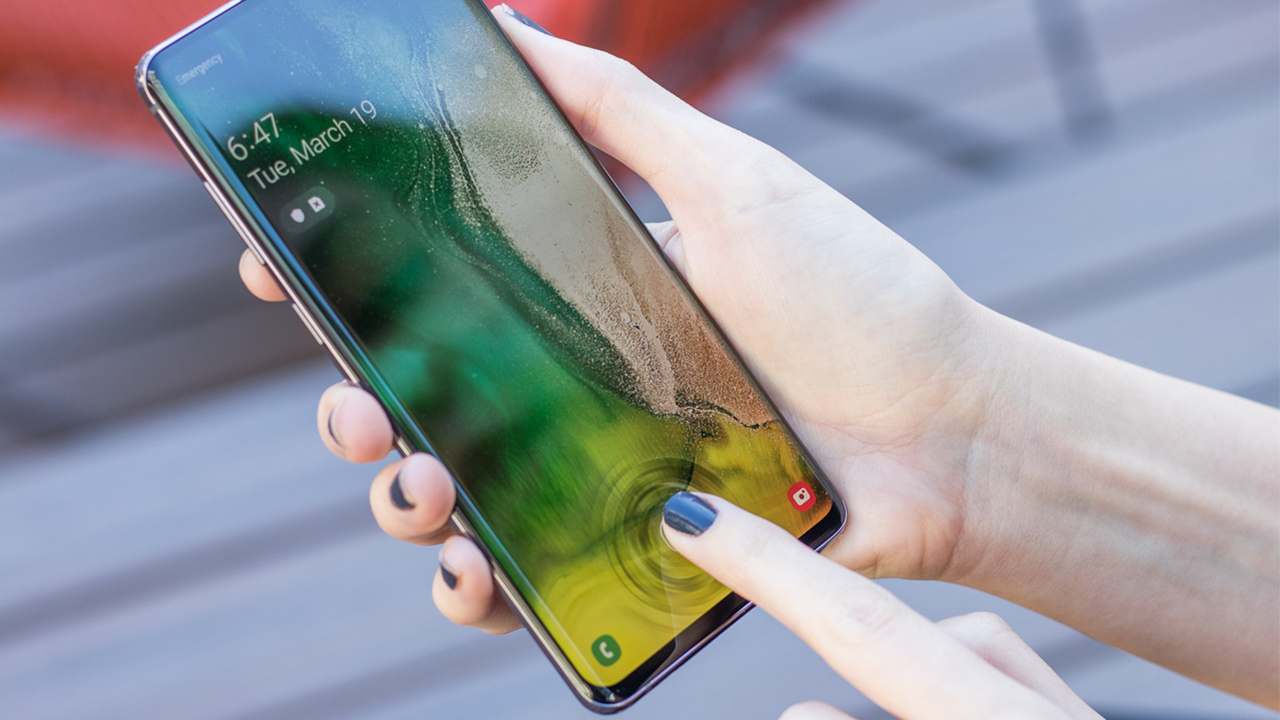 In a market where smartphone innovations have plateaued and prices continue to rise, it's hard to stand out from the crowd. Manufacturers need to do all the right things and do them really well.
As the leading smartphone manufacturer in the world, Samsung knows this better than anyone.
With high-priced competition from Apple, and budget options from brands like OnePlus eating away at Samsung's market share, can the newest Samsung Galaxy S10+ hold its own? We spent some time with the latest $1,000 flagship to find out.
Product Review 43168
Samsung Galaxy S10+ Features and Specs
Size: 157.6 mm (H) x 74.1 mm (W) x 7.8 mm (D)
Colors: Prism White, Prism Black, Prism Blue, Flamingo Pink, Ceramic Black, Ceramic White
Screen: 6.4-inches, 1440 x 3040 resolution, 19:9 ratio (~522 ppi)
CPU: Octa-core (2x 2.73GHz Mongoose M4 & 2x 2.31GHz Cortex-A75 & 4x 1.95GHz Cortex-A55)
One UI interface with Android 9.0 (Pie) operating system
128GB storage (expandable to 512GB) and 8GB RAM
Connectivity: 4G LTE, Bluetooth 5.0, WiFi (802.11 a/b/g/n/ac/ax, dual-band, Wi-Fi Direct, hotspot)
Cameras: Triple lens rear camera, 12 MP (wide) + 12 MP (telephoto) + 16 MP (ultrawide); Dual front-facing lens, 10 MP + 8 MP
Accessibility: Face and in-screen fingerprint unlock
4100 mAh battery (wireless charging)
In a race to ditch bezels and expand the display screen, Samsung debuted its ultrasonic under-display fingerprint reader on the new S10. Of course, the ever-important front camera and sensors still need a place of their own. After knocking the notch in several ads, Samsung resorted to what has been called the "hole punch" look.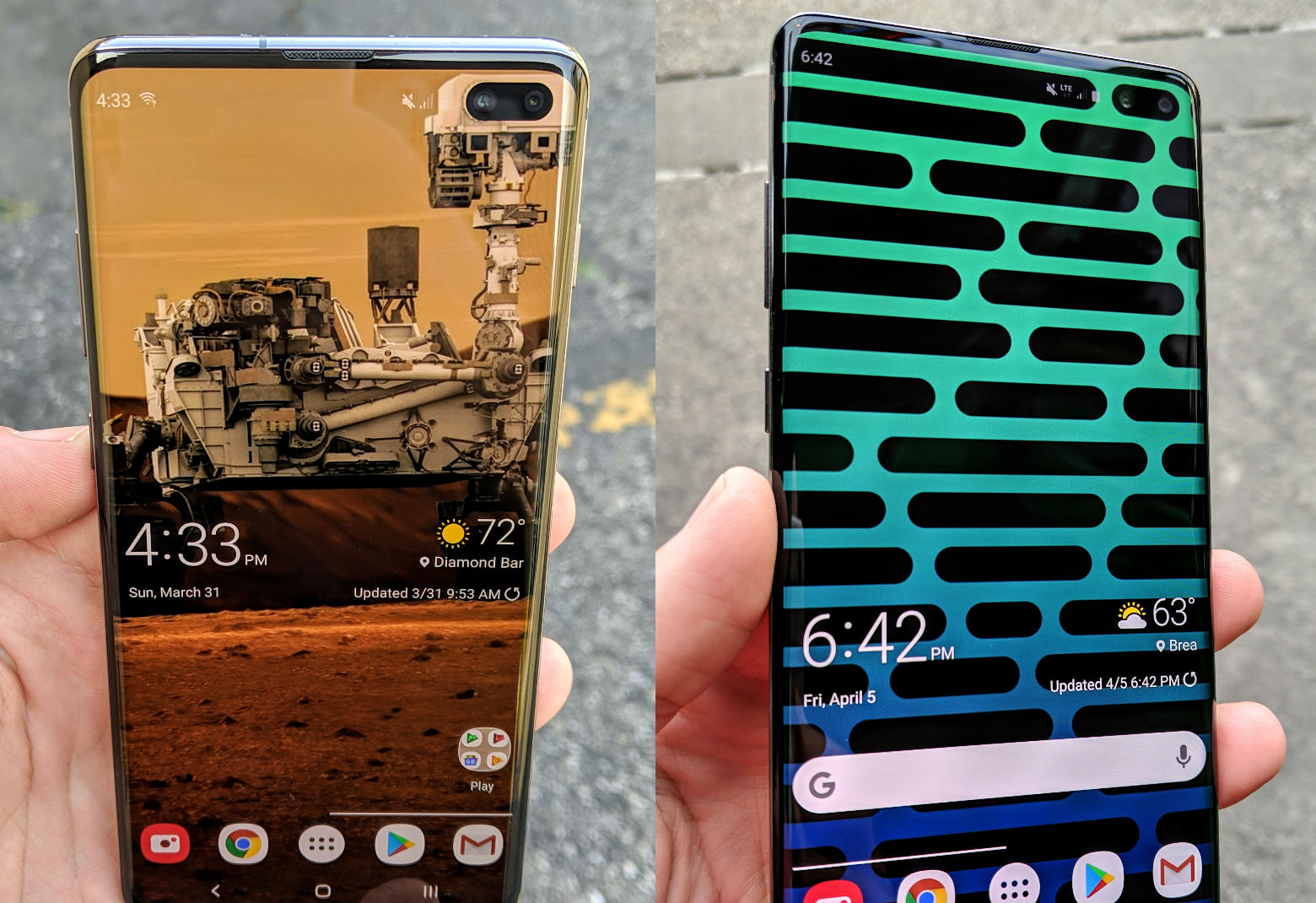 This Infinity-O design hides the lenses in the right corner of the front display. While the smaller S10 features a single hole, our S10+ tester has a pill shape to hide two lenses and looks more like a set of goggles.
These "goggles" have inspired numerous unique wallpapers that integrate the design feature into images like the Mars Rover or an interesting pattern. This unique front camera integration on the S10+ helped create an 88.9% screen-to-body ratio.
Overall, it's much less distracting than a front-and-center notch.
Does the Galaxy S10+ Feel Like $1,000?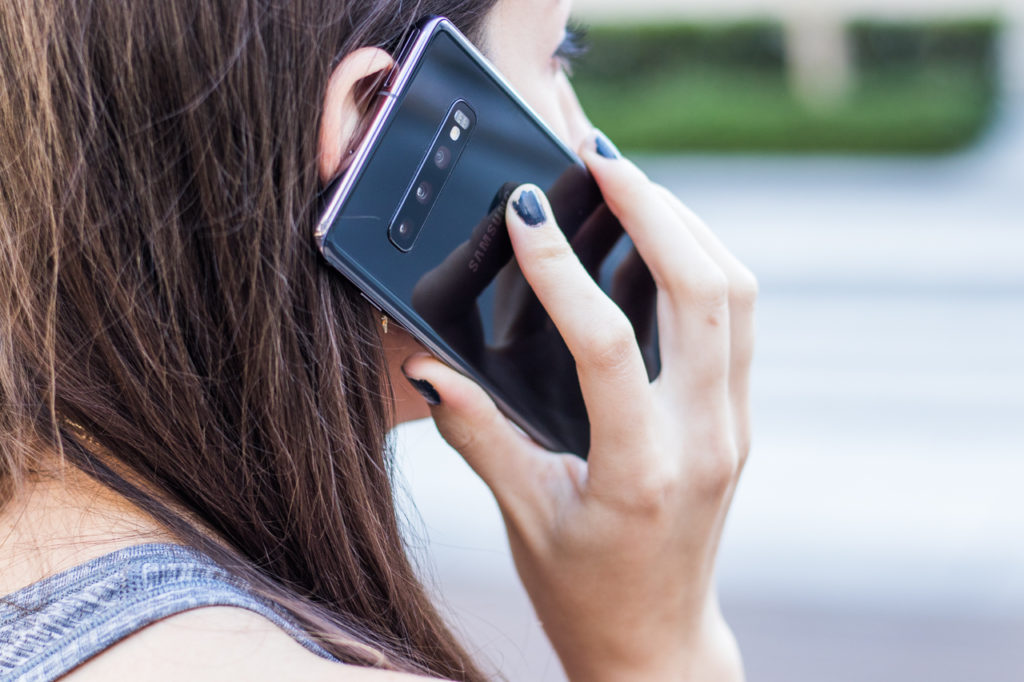 Surprisingly, the Galaxy S10+'s body is lightweight despite its ceramic body, solid aluminum frame and Gorilla Glass casing (front and back). It also retains a quality feel, while being less cumbersome than phones like the iPhone XS Max.
Samsung has a reputation for absolutely stunning displays, and the 6.4-inch Dynamic AMOLED display on this flagship is no exception.
The colors are extremely vivid, and visibility in direct sunlight is absolutely perfect. Samsung even includes a pre-installed plastic screen protector to cover the display. However, you'll probably want to replace it with a third-party version of an ultrasonic fingerprint reader friendly glass protector, as the included plastic one scratched easily.
Of course, if you're going to lay down $999 for a new phone, you'll also want to know about any potential issues. And while this phone is, admittedly, near perfect, there were a few small annoyances.
First, the slight curve of the screen creates a very faint shadow on both sides of the screen when you view it from straight on. It's a minor complaint, but there is a depth effect you wouldn't find in screens without a curve.
Second, the lack of bezels can lead to an abundance of accidental screen inputs on the larger S10+. We found the Samsung Apps Edge feature or even menus in some apps were mistakenly triggered while simply trying to hold the phone. However, a decent phone case will likely keep any stray fingers away from the edge.
What Makes the Galaxy S10+ Unique?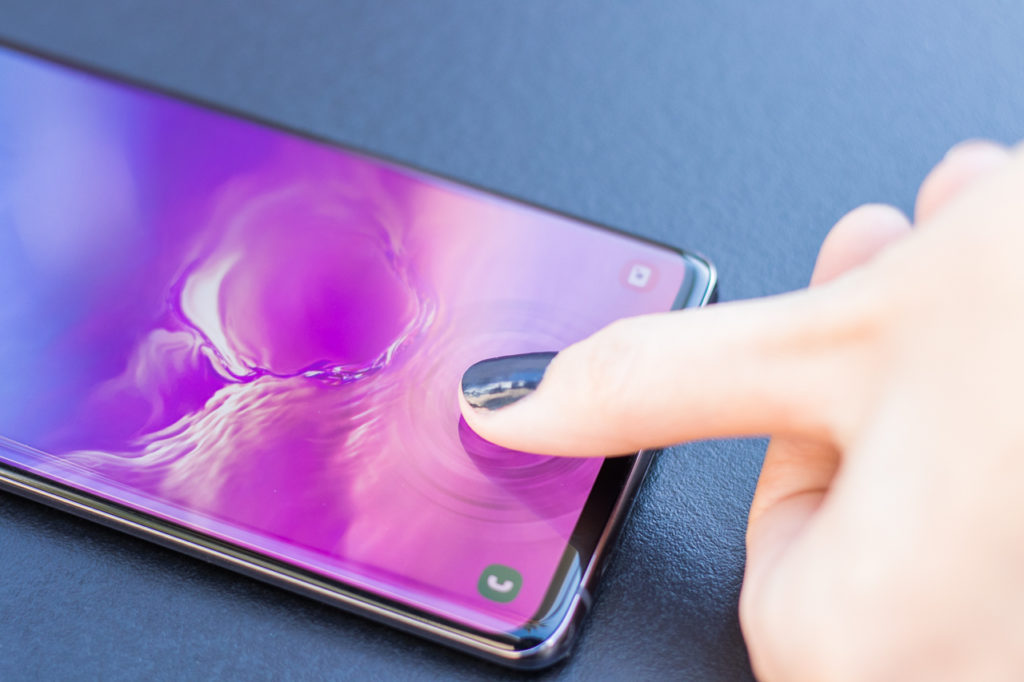 Samsung has always found a few party tricks to keep its flagships from growing stale. The new under-display fingerprint reader isn't completely unique to Samsung, but its ultrasonic technology works better than an optical system. It's also much harder to fool unless someone has a detailed 3D replica of your finger.
The fingerprint reader requires you to place your finger on a highlighted spot near the bottom of the screen, which can take some getting used to at first. The "face recognition" screen-unlock remains, and is actually faster in most cases, though much less secure.
On the hardware side, Samsung stays true to its fans with popular features like an old fashioned headphone jack and expandable storage up to 512GB through a microSD card (if not utilizing the second SIM slot).
A 4100 mAh battery kept our test phone running for more than 24 hours between charges, with around 7 hours of "screen on time." The Galaxy S10+ is also capable of fast wireless charging at 15W. It can even charge other devices through the Wireless PowerShare setting, though only at a measly 4 to 6W. We imagine this feature's biggest use case will be as a lifeline to bring back a fully discharged phone or smartwatch in situations where a power outlet isn't available.
Samsung Galaxy S10+ vs. Google Pixel 3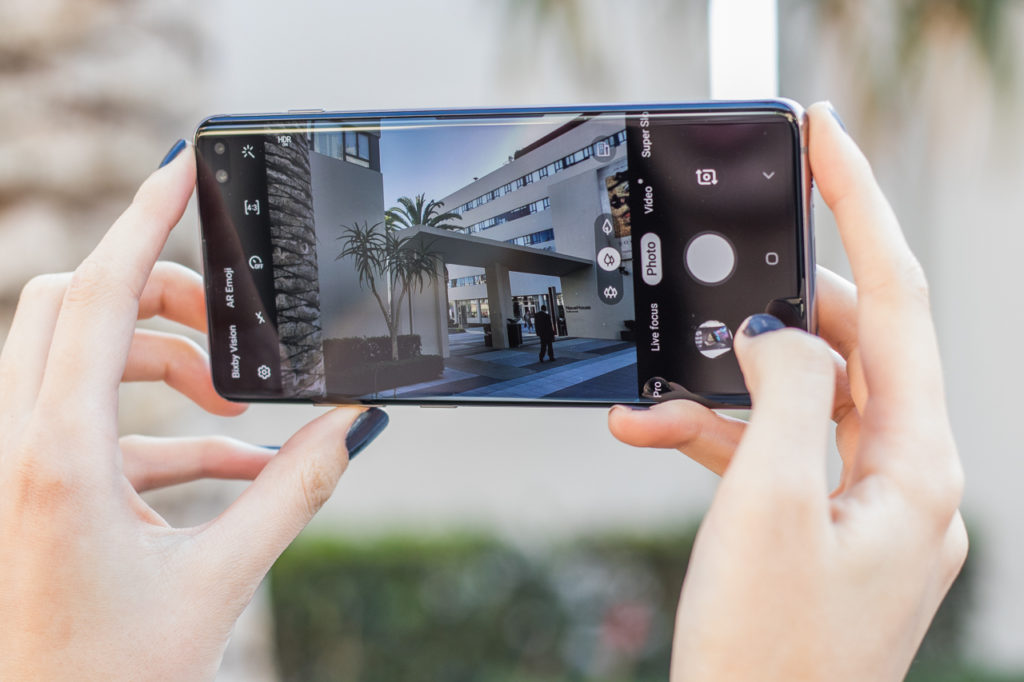 In a match-up with the Google Pixel 3, another $1,000 Android contender from Google, the Galaxy S10+ deals some heavy blows. The new Samsung One UI system is a vast improvement over the dreadful TouchWiz days — it works with the stock Android features instead of fighting against them.
Much to our pleasure, the Samsung Store and pre-installed Samsung apps (only Samsung Pay, Internet, and Galaxy Wearable) are not overbearing. And you can manipulate the home screen and navigation buttons to have more freedom over the experience.
While the Google Pixel 3 triggers Google Assistant with a squeeze of the actual phone, the Galaxy S10+ has a dedicated button to trigger Bixby, Samsung's voice-activated assistant. Unfortunately, both the Bixby Key and the Bixby Home screen are fairly useless compared to Siri or Google Assistant. Thankfully, the Bixby button can be reprogrammed to launch another app of your choosing.
Beyond the gripes about Bixby, the Galaxy S10+ is lightning fast and operates without any hesitation thanks to its 8GB of RAM and Snapdragon 855 processor. Google recently made updates to try and solve some slight lag issues with the Pixel 3, but the S10+ still outperforms it, hands down.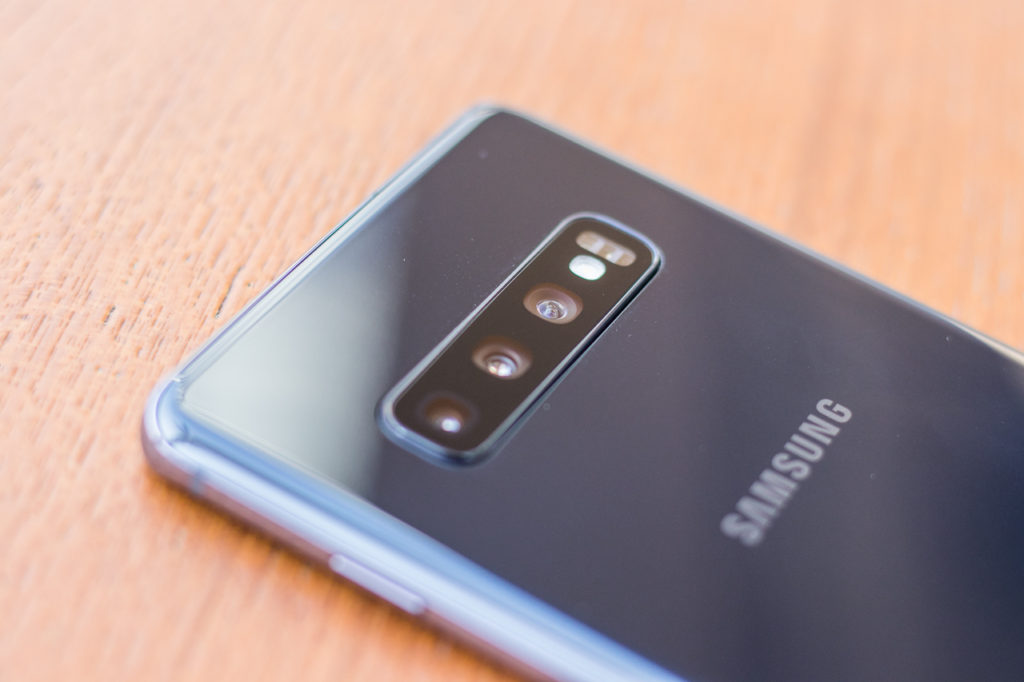 The Galaxy S10+ features three cameras on the rear of the phone. Two of the cameras are essentially unchanged from the S9+. The third, however, is a new ultra-wide lens. While the two standard 12MP rear cameras are respectable, they don't offer the same amount of detail as something like the Pixel 3 or iPhone XS.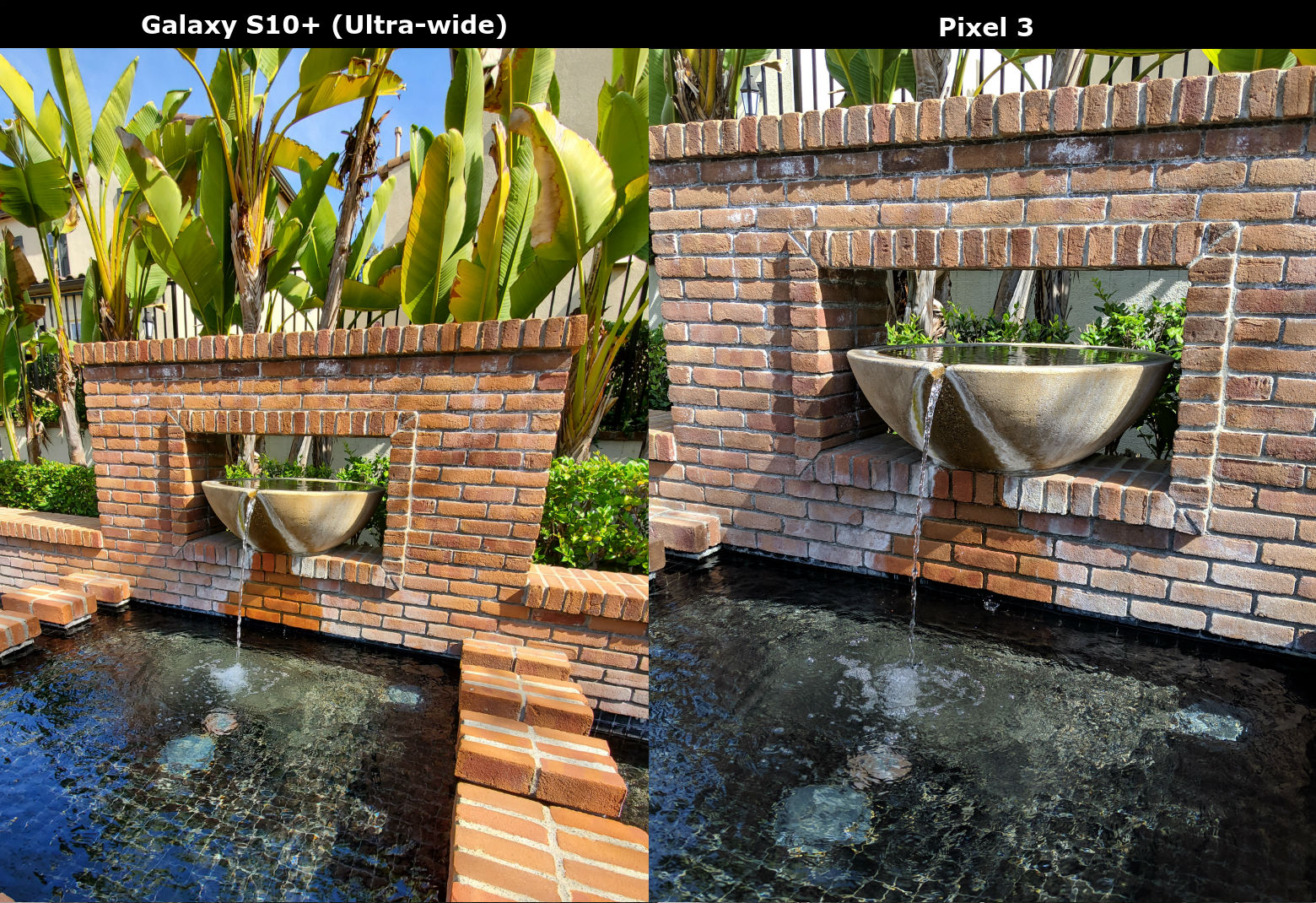 With that said, the colors are more vivid on Galaxy S10+ photos. Each shot we took would be ready for a social media post without any editing. When you add in an awesome ultra-wide lens, the Galaxy S10+ starts to earn its place with the other flagships.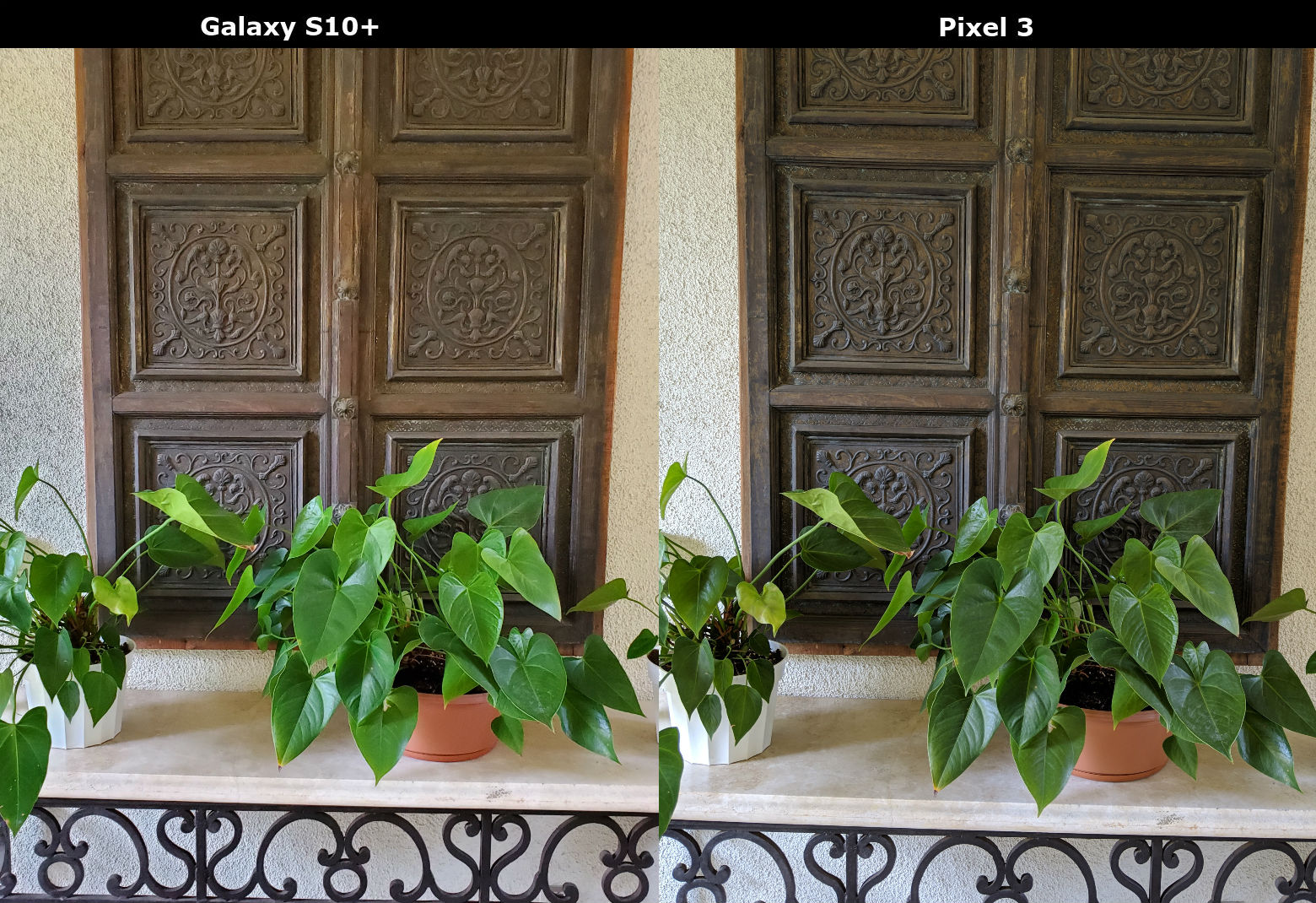 Shots of things like buildings, landscapes and large groups become much more dynamic and help make a case against the near-perfect Pixel 3 camera. Thus, Pixel 3 may be best for larger photos, rich with detail, but for dynamic colors and photos that stand out on Instagram, the Galaxy S10+ has you covered.
Is the Samsung Galaxy S10+ Right for You?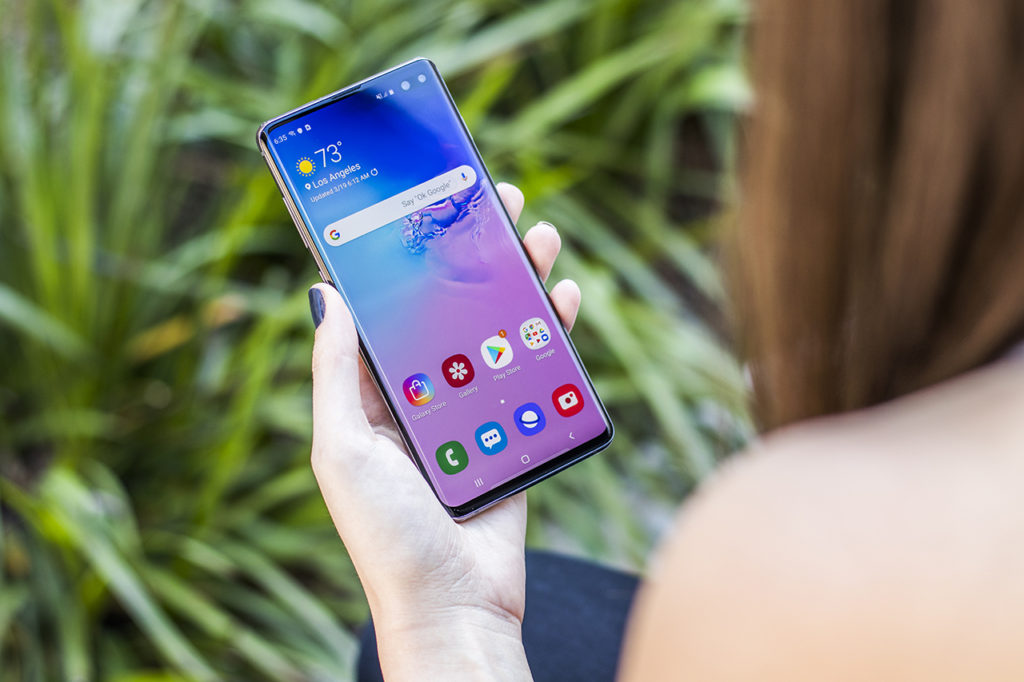 We know it's hard to make the case for a phone that may cost more than your first car, but it isn't uncommon for Samsung owners to keep their phones for more than four or five years. Plus, there are plenty of deals to be found thanks to the popularity of the brand, especially if you're trading in an old phone.
Ultimately, the Samsung Galaxy S10+ gets every portion of the current "great smartphone" formula right. It has a stunning display, wireless charging, lightning-fast performance, solid camera features, headphone jack, expandable storage, improved UI and build quality to keep it alive for years to come.
If you are still clinging to that Galaxy S6 and looking for a change, the S10 may be the phone you've been waiting for. On the other hand, if you've already got a recent smartphone, you won't find any revolutionary new features here, which makes it harder to justify the cost this time around.
Find all Samsung phone deals on our store page. Alternatively, set up a Deal Alert to be notified about discounts as soon as they're posted!
Samsung Galaxy S10+ Smartphone
$899.99
Good Fit For:
Lightning-fast performance
Stunning AMOLED display
Expandable storage
Wide-angle camera
Fast wireless charging
Not a Good Fit For:
High price
Lacks camera detail
Accidental key presses abound
Our editors strive to ensure that the information in this article is accurate as of the date published, but please keep in mind that offers can change. We encourage you to verify all terms and conditions of any product before you apply.