Sea of Thieves Game Review: A Pirate Simulator Filled with Shenanigans
You'll have to make your own fun in this open-world role-playing game.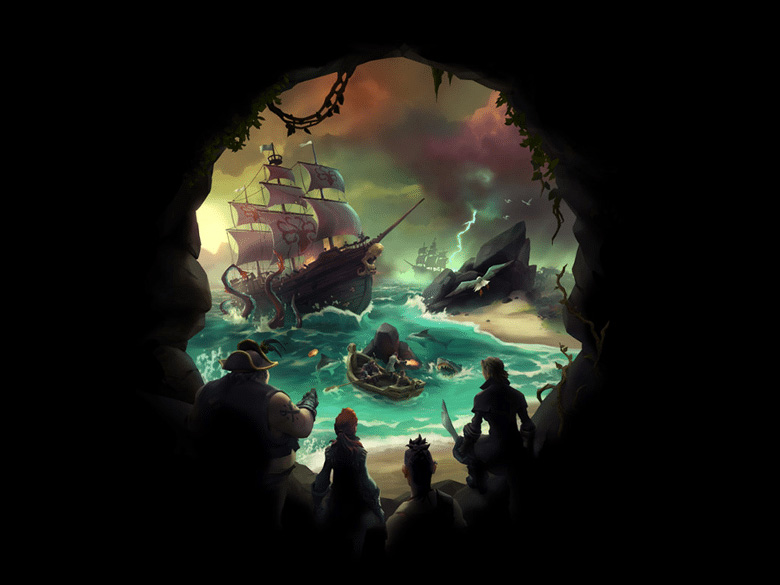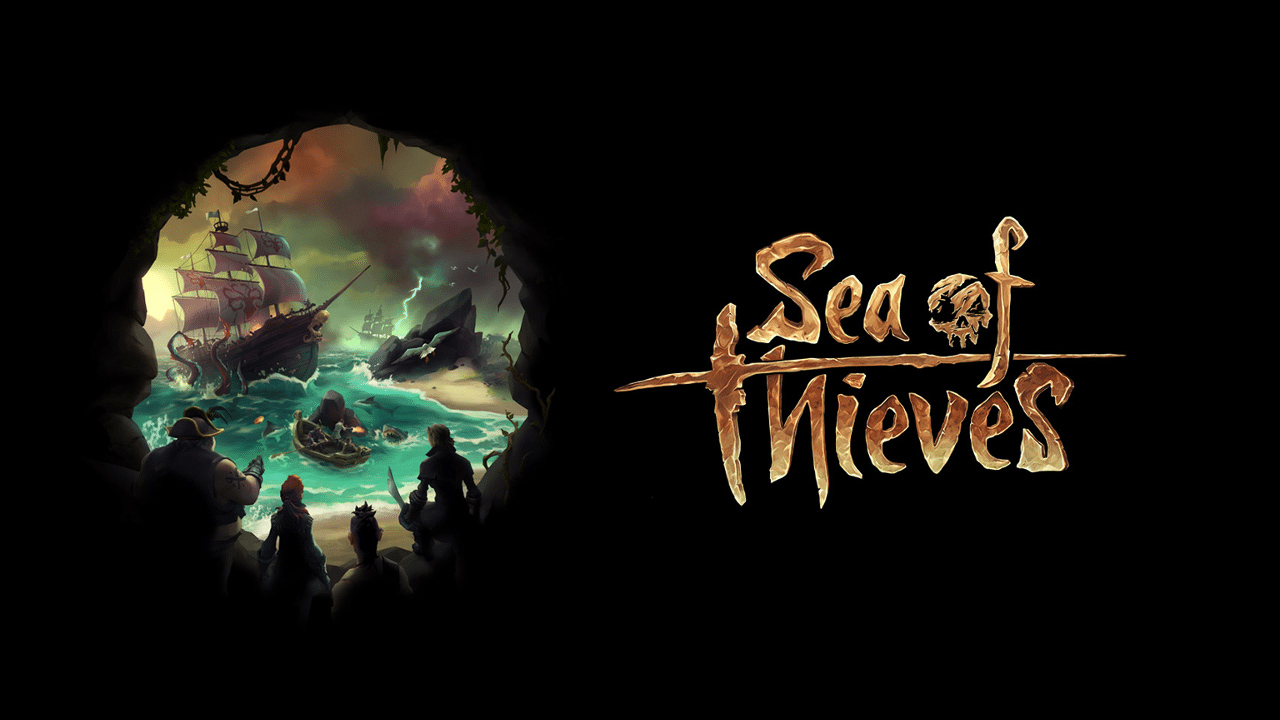 Microsoft's latest Xbox One exclusive, "Sea of Thieves", was released on March 20, 2018 to mixed feedback, but like the treasures sought after in the game, its true charm and potential lie just beneath the surface.
As pirates, "Sea of Thieves" players search for fame and fortune in a beautifully crafted, shared-world sandbox swimming pool, but does it offer enough excitement and adventure for a free-roaming role-playing game? I donned my best eye patch, and braved the unpredictable waves in pursuit of the answer.
Let this "Sea of Thieves" hands-on review be your guide to determining whether you should buy this game or not.
Special thanks for Microsoft for providing a copy of "Sea of Thieves" for this review.
Sea of Thieves Graphics: Don't Look Directly at the Sun!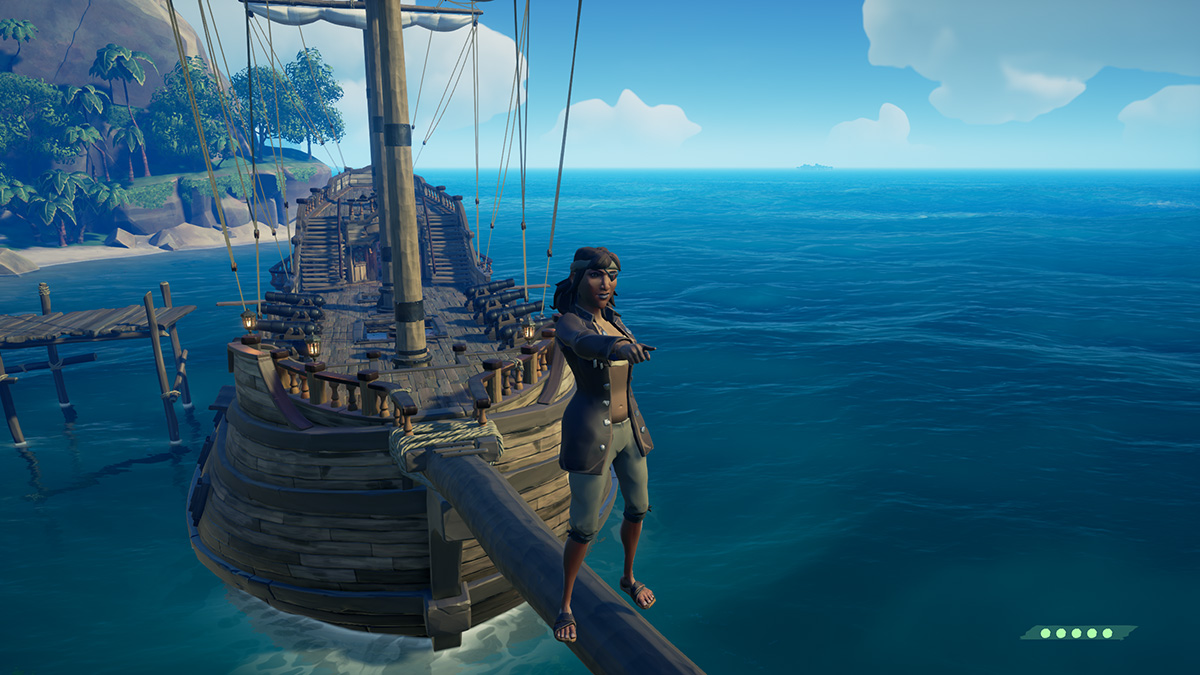 Featuring a visual style reminiscent of Saturday morning cartoons, "Sea of Thieves" offers a world filled with fun details and some of the best environmental effects I've ever seen.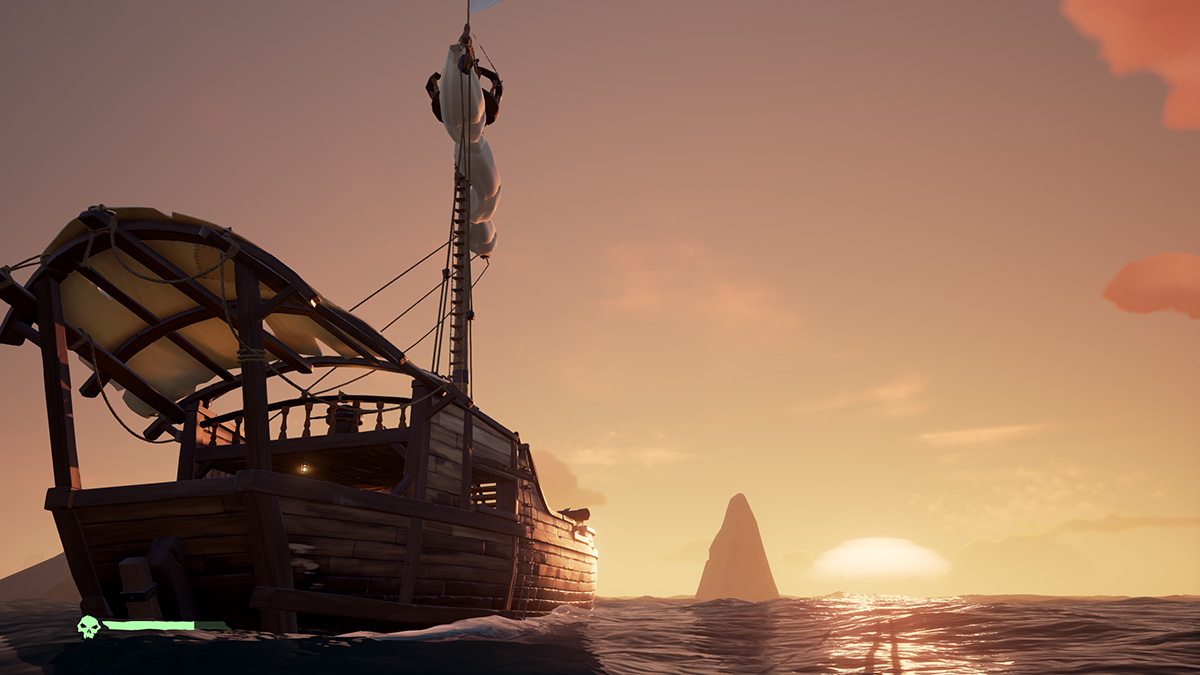 Sunrises, sunsets and the night's stars look absolutely gorgeous — every screenshot feels like it could be a postcard from this imaginary world. And if you have an Xbox One X, you get to experience all of this in native Ultra-HD 4K resolution.
threadID: 11414755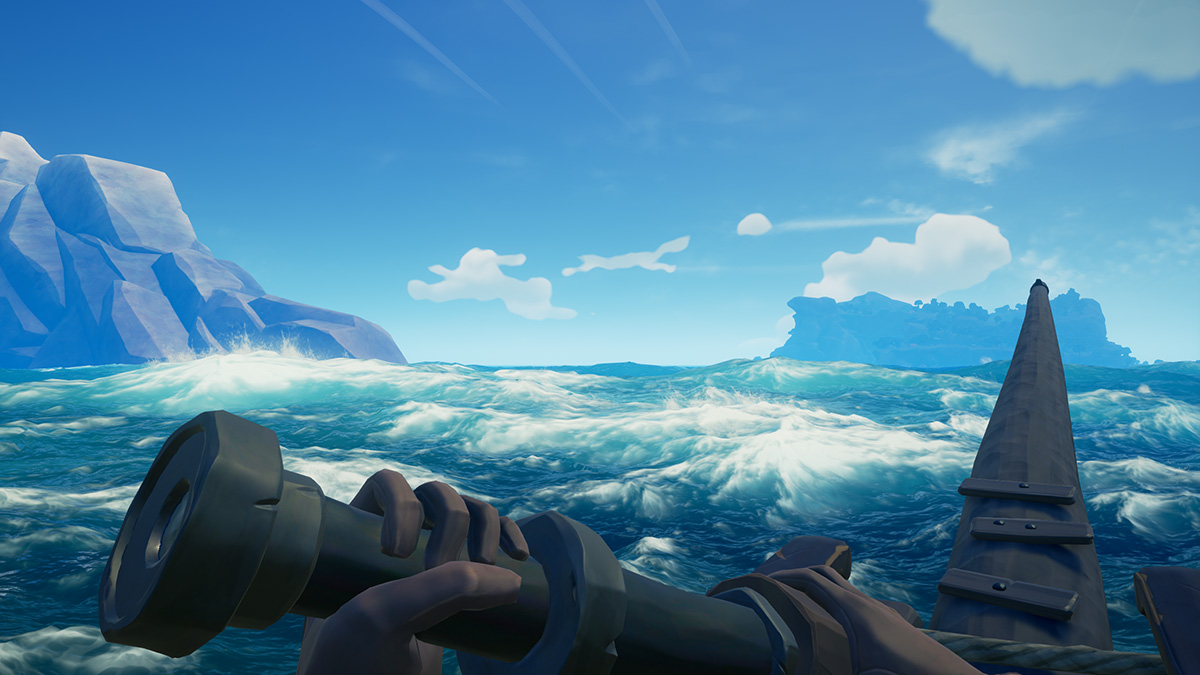 The game also features incredible looking water and waves with weight, depth, and an ominous feeling of uncertainty for what lies beneath — there have been reports of a giant kraken terrorizing unlucky sailors!
See more images of this colorful and thoughtfully-crafted world in the gallery below:
Sea of Thieves Gameplay: Better with Friends
"What am I supposed to do now?" This is the question that I kept asking out loud for the first few hours of the game. "Sea of Thieves" takes its exploration role-playing experience seriously, which extends to the mechanics of the game itself — I never received a single tutorial or hint, ever. This might sound brutal for a game with an accessible and kid-friendly visual style, but it makes every discovery just a bit more rewarding.
After I chose a randomly generated character and the size of my desired pirating party — solo, two people or four people — I spawned inside a tavern with not even a pat on the back to point me in the right direction. So like any seasoned gamer, I started pressing all the buttons. Then I ran around the room and pressed more buttons. I grabbed a banana from within a barrel, figured out how to pull out my sword and gun, and discovered a selection of emotes.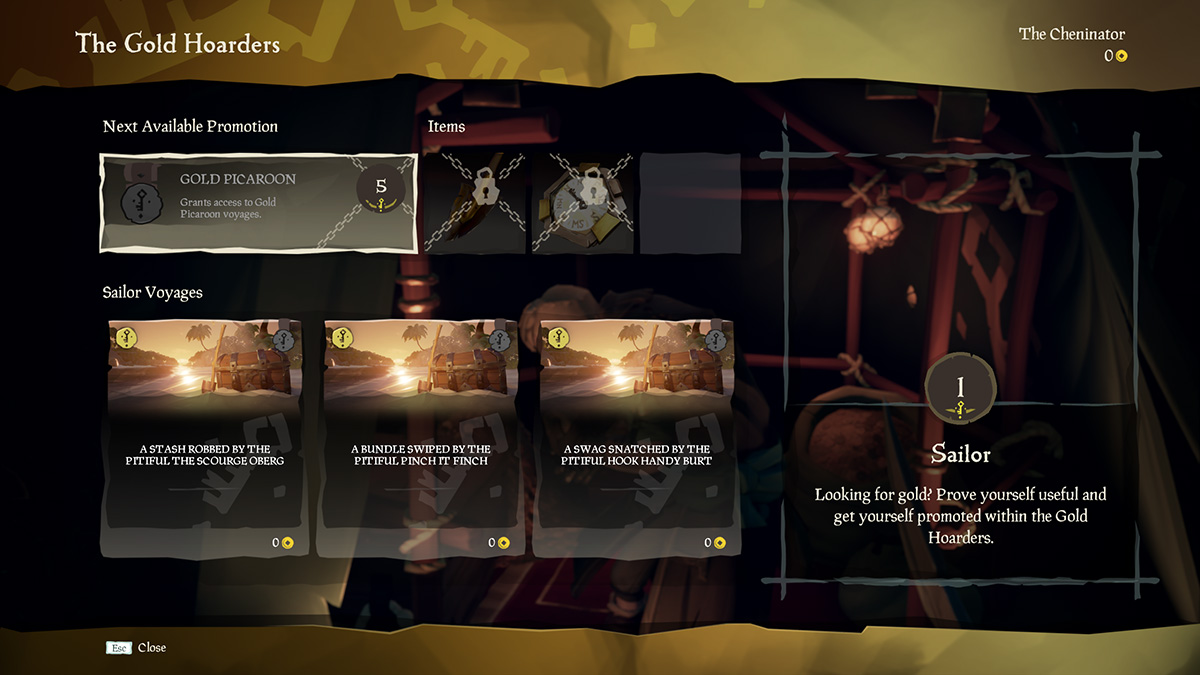 Continuing outside the tavern, I interacted with what seemed like three different types of merchants. Since my gold balance was zero, I only quickly glanced over their offerings and resumed exploring my surroundings. There were no other players around, and the ship dock was empty, but I did find a mermaid floating in the water like a beacon. Naturally, I swam up to it, and was teleported to my crew, which had left without me.
The three other players on the ship were already en route to some treasure, so I shouted "Let's be pirates!" and followed along, slicing and shooting re-animated skeletons in between shoveling sand for treasure chests. We sailed from island to island and completed quite a few voyages (quests) — which I still didn't know how to acquire or initiate.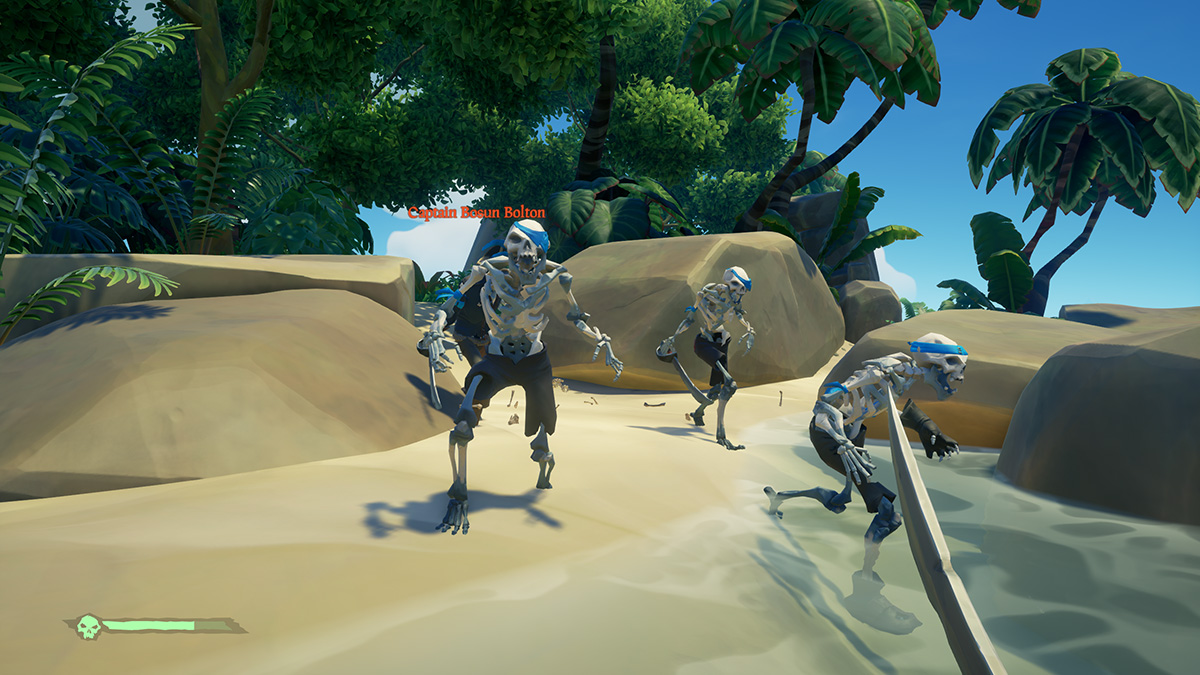 After a few more sessions with strangers, along with some internet research, I'd become proficient in scavenging, navigating, dressing myself (I wore only underwear for the first five hours), fighting, and going on quests. Remember those three "merchants" from before? They're actually quest-givers from different factions, and the "goal" of the game is to gain maximum reputation from all three groups by performing relatively simple — and definitely repetitive — voyages.
Not satisfied with the uncommunicative people I'd been paired up with online, I convinced a friend to sign up for a 14-day free trial of Xbox Game Pass, which grants full access to "Sea of Thieves," and this is when the game really changed for me.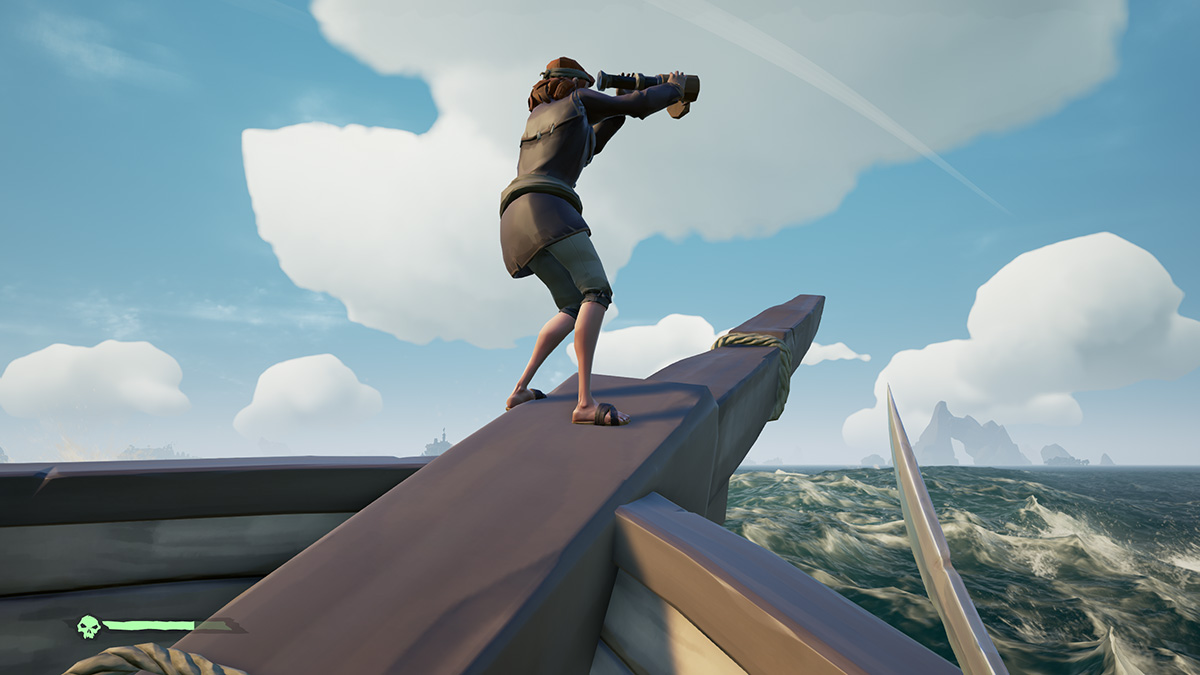 It was fun working together to manage the ship and voyages — I would steer and tend to the sails, while he kept us on course with a map and spyglass. If it started raining, we'd both frantically bucket water from the bottom of the ship to prevent it from sinking.
Things got especially entertaining when we came across another larger ship, and decided to take our swashbuckling to the next level. A stealth boarding was thwarted, a chase ensued, cannon balls were exchanged, and we even fended off a sneaky attacker!
SRvy28QNkzs
"This is it," I thought to myself. "This is what 'Sea of Thieves' is about!"
Our encounter reminded me of when I was told to go outside and play, as a kid — my friends and I knew where to meet up, but once we got there, it was up to us to come up with new adventures every time. I believe this is the essence that the game's designers were going for, and they left plenty of bread crumbs for us to follow, like a mysterious skull-shaped cloud and the occasional flock of seagulls that leads to unmarked treasure.
"Sea of Thieves" may seem like a one-dimensional game at first, but if you put in a little effort and time, you'll find a much richer experience awaits.
Should You Buy Sea of Thieves?
I found "Sea of Thieves" to be more of a pirate lifestyle simulator than a game, per se. There aren't any defined goals besides becoming notoriously fashionable, and it's best enjoyed with at least one other person that you can actually communicate with.
The quests themselves are simple and repetitive — dig up treasure chests, defeat skeletons or catch small animals — and the game's version of increasing the challenge is stringing together more of the same tasks without actually changing the difficulty. If you only look at this constrained gameplay, it's the definition of "grind-y" in its truest sense.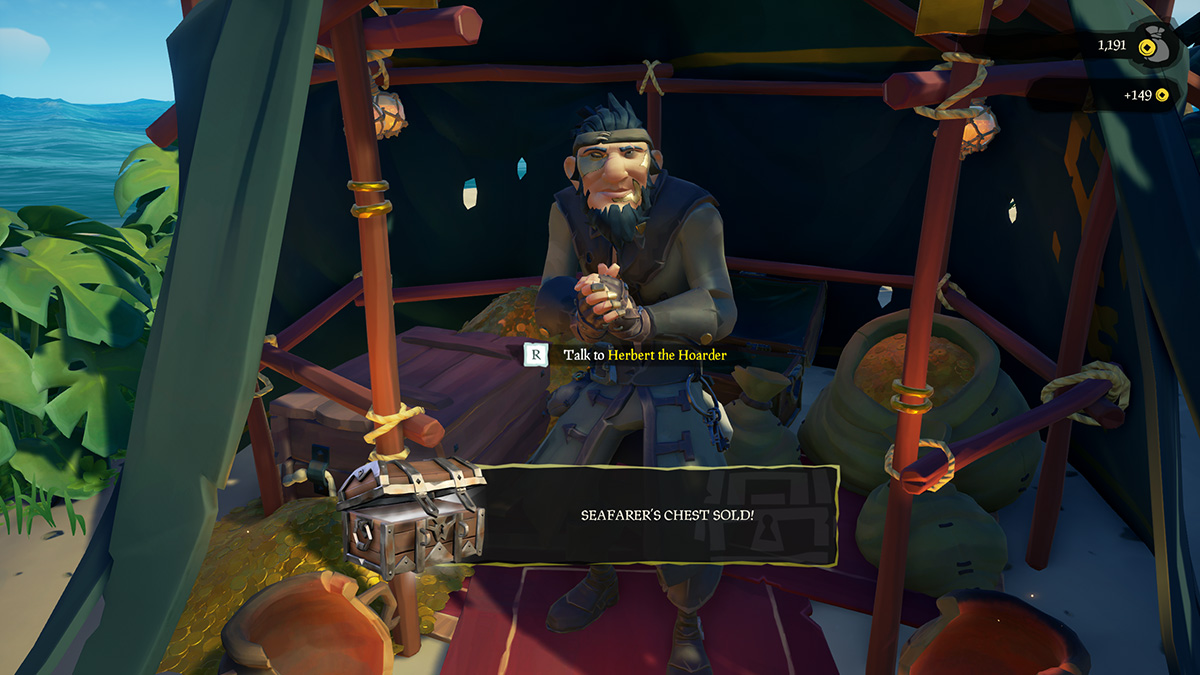 But the charm of "Sea of Thieves" is much more nuanced than that, and those who complain about the lack of things to do may have forgotten how to "play outside." In this open-world, everyone's always on the same baseline (there's no leveling up or power advantages), which means I'm free to live my pirate lifestyle as I see fit, without worrying about someone disrupting my progress. I can focus on robbing other players, being charitable, having adventures on my own, or just getting drunk in a tavern — there's no right or wrong way to do it. These treasure-hunting efforts can even spill over to the real world, like when one live streamer convinced his viewers to farm loot for him.
Yes, there's only three different types of quests, and the shared-world can feel pretty sparse at times, but there's something oddly serene about sailing the virtual seas with a friend or two. I can see myself logging many hours in this game, chatting with friends while we casually get into treasures and troubles, or whatever else comes our way.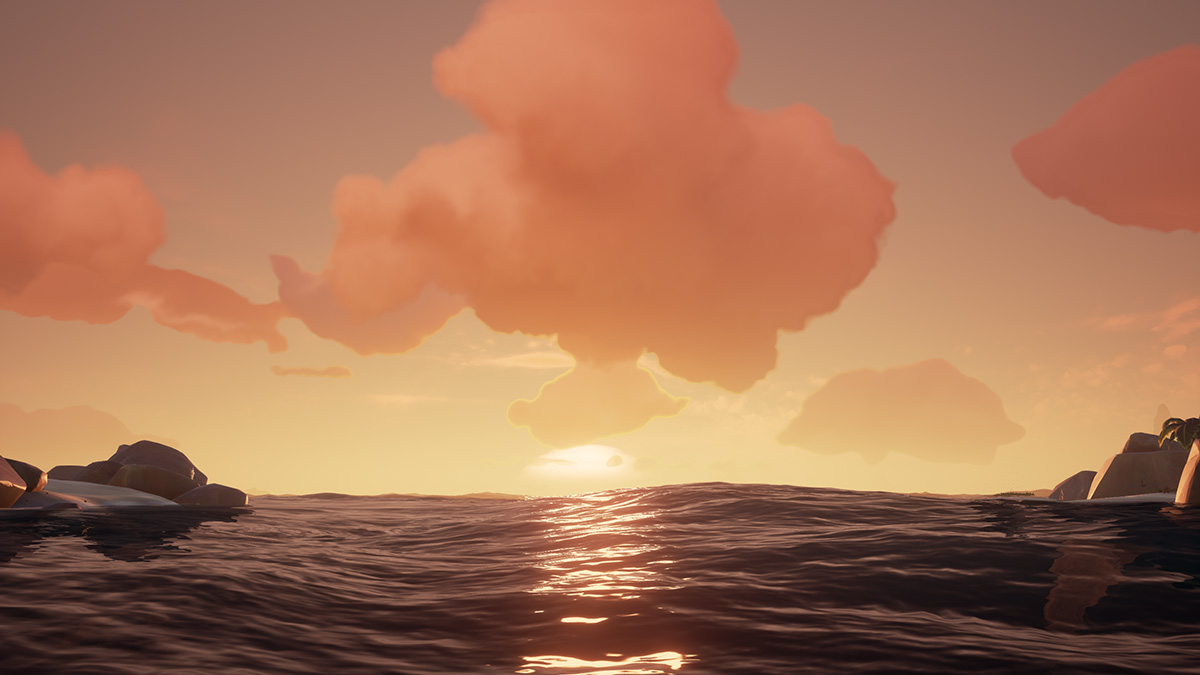 If you already enjoy role-playing games, "Sea of Thieves" lets you live out your pirate dreams on your own terms. However, those looking for a story-driven, objective-based game won't find enough to stay engaged, I'm afraid.
*****
You can buy "Sea of Thieves" right now from the Microsoft Store and all major games retailers for Xbox One and PC, or get instant access to the game with a subscription to Xbox Game Pass.
threadID: 11388147

>> Like hunting for treasure? Enter our Sea of Thieves screenshot contest below!
Sea of Thieves Screenshot Contest

Our editors strive to ensure that the information in this article is accurate as of the date published, but please keep in mind that offers can change. We encourage you to verify all terms and conditions of any product before you apply.