Shop Smarter: PC Laptop Buying Guide
Learn how to find the right PC laptop for your life and your budget.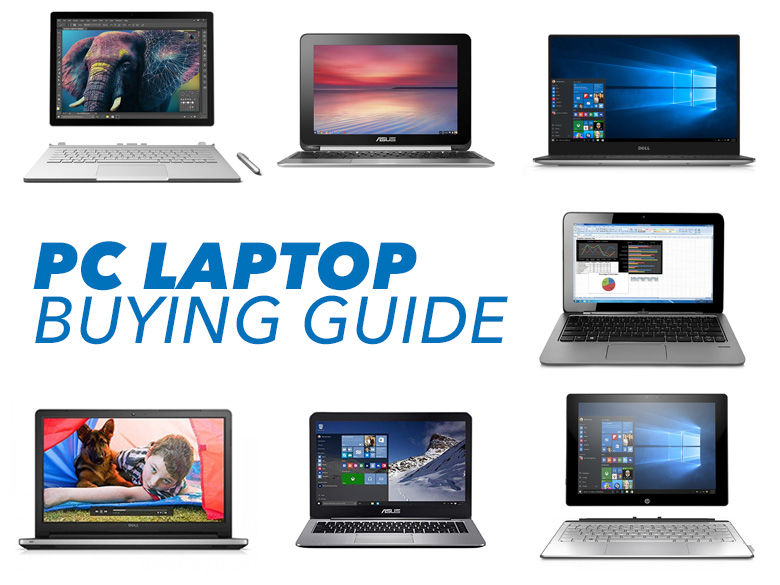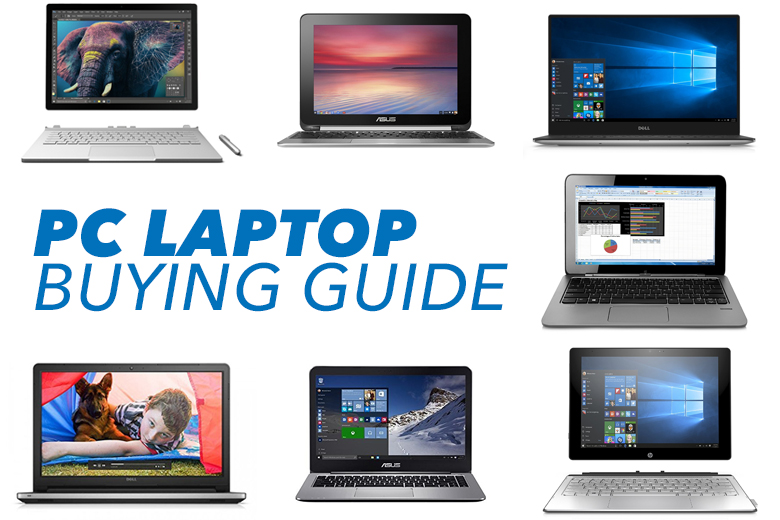 There is no such thing as "The Best Laptop." It's like trying to ask, "What's the best t-shirt?" Laptops come in all different shapes and sizes, with prices ranging from a few hundred to a couple of thousand dollars — take a peak at our laptops category page for a sample of what's currently available.
Some are better than others, but finding the right one depends on your budget, how you'll use it and — critically — a whole lot of personal preference. After all, your laptop should look and feel pleasing to use. That said, we've got some tips on what you should consider when picking a new PC laptop.
What Type of User Are You?
It's easy to go insane looking at endless lists of laptops, even after they've been vetted by our community of deal hunters. Simplify the process by first deciding what type of user you are. To make this easy, here are three basic categories:
Low-tier user: Will only use your laptop for basic computing, like word processing, web browsing, emails, Facebook and the odd YouTube video. You don't need very high specs, and would prioritize portability.
Mid-tier user: Will do largely the same stuff as the low-tier user, but will also need extra performance for high-resolution video playback, basic video and photo editing, ports for larger screens, or more internal storage for media.
High-tier user: Typically professional or enthusiast users who require a high-end PC for intense applications, such as gaming, 4K video work, CAD, complex calculations or other demanding software.
Once you figure out what type of user you are, try not to go overboard. Maybe you can afford a more powerful laptop, but high performance often comes at the expense of portability and battery life. Don't buy a beast of a laptop if you would consider yourself a low-tier user. It's important to strike the right balance for your personal use.

Chromebooks Versus Tradition Laptops
The Chromebook is the most basic breed of laptop available at a budget-friendly price of around $200. They offer minimalist functionality; a web browser, basic word processing, and, typically, support for Android apps. These machines are only for the most basic of computing tasks, but they benefit from their ultra portable form factor and long battery life. High resolution video and 3D graphics won't play nicely with these streamlined machines though, so if you want to watch movies on your laptop, don't get a Chromebook.
Screen Size and Resolution
Don't get caught up in the marketing-driven specs war that sees manufacturers pushing out ridiculously high-resolution screens. Many laptops these days come with a 1080p screen (that's 1920 x 1080 pixels), and for most people, that's plenty. A 4K screen is not only expensive, but more power hungry and more demanding on your processor.
As for screen size, this is entirely a matter of choice. The extra real estate of a 15 or 17-inch screen offers more productivity for things like video scrubbing or 3D work. But for many low and mid-tier users, something in the 13-inch range will be functional, and offer better portability and longer battery life.

To Touch or Not to Touch?
Touch screens on laptops are, generally speaking, not a good investment. Touch-enabled laptops are more expensive and, according to online tests from various sources, can drain your laptop's battery dry about 20% faster than their non-touch counterparts. Additionally, reaching over a keyboard to touch your screen can get very uncomfortable. As such, we only recommend getting a touch screen if you're buying a 2-in-1 laptop/tablet hybrid, such as the fantastic Surface Book, which completely disconnects from its keyboard and can be used as a high-end tablet device.
Processor Speed and RAM
Technology moves fast, but you might be surprised to learn that the market for CPUs — the central processing brain of any PC — has made little progress in recent years. This means that you shouldn't get too bogged down in CPU specs. Intel's 'Core' CPUs dominate the market. High-end users will want a fast Core i7 (over 2GHz), but everyone else will cope just fine with a Core i5 or, if budget is an issue, a Core i3.
An important spec to consider is RAM (sometimes called 'memory'). Without getting into technical details, RAM helps your PC manage its memory, and having too little RAM will make your PC stutter and lag. For most mainstream users, 8GB is going to be more than adequate. High-end users may opt for 16GB of RAM, but there's zero benefit in having more RAM than your system needs.
Expandability and Storage
The ports available on your laptop are critically important. If you want to plug your laptop into a TV screen or bigger monitor at home, you'll want an HDMI port built in. Additionally, you'll need to decide how many USB ports (the most common port used for accessory devices) you need. Super-slim laptops sometimes forgo ports to achieve a slender form factor, so make sure your laptop has everything you need.
This is also important when considering storage. Internal hard drives (HDD/SSD) in laptops can come at a premium. If you don't need a lot of internal storage, buy your laptop with a smaller HDD/SSD to save money, and then buy an external hard drive for extra storage when needed. This is much cheaper. Note that SSDs (solid state drives) are significantly faster than tradition HDDs (hard disk drives), but much pricier.
Recommended Models
Now that you know what laptop features to look out for, we've cherry-picked a few models for a range of different users. Use these as a starting point for further personalized research or, if you're feeling lazy, just buy one with the knowledge you've got yourself a good machine.
Budget Laptops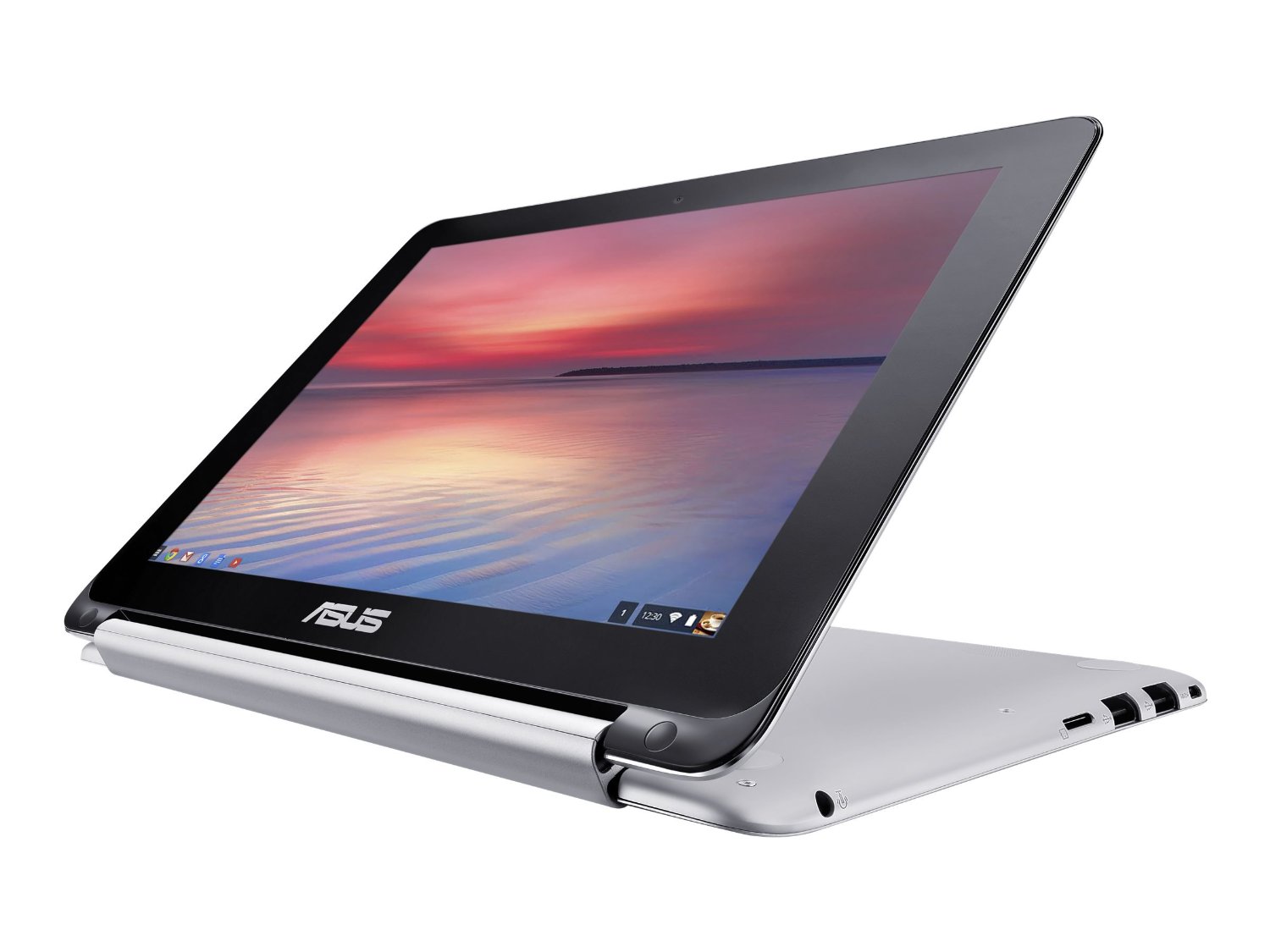 Asus Chromebook Flip – $259 (Seen on Slickdeals for $204)
For low-tier users looking for a budget-friendly model, we'd advise going for a streamlined Chromebook. At around $260, this sleek Asus unit is one of the the best Chromebooks available, and will perform better than a cheap Windows machine with underpowered innards.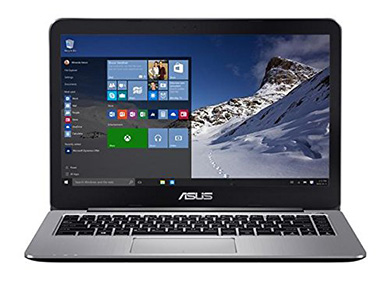 Asus VivoBook E403SA – $399 (Seen on Slickdeals for $280 refurbished)
There are plenty of low-budget laptops to choose from, but some make concessions in the wrong areas. This Vivo boasts all the right specs, including a nice full 1080p screen at an impressive budget price.
Mid-Range Laptops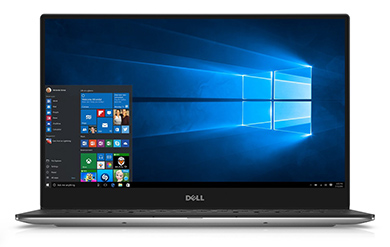 Dell XPS 13 – $799.99 (Seen on Slickdeals for $644)
Dell's XPS models are usually a solid choice, and the new XPS 13 is an excellent all-round performer at a great price. If you're an average user, don't want to think about all the specs, and just want a laptop today, get this one.


Dell New Inspiron 15 7000 Gaming – $799 (Seen on Slickdeals for $784)
Gaming laptops tend to be very expensive, but Dell's Inspiron 15 7000 gives avid players a great budget-friendly option. With a modern GeForce GTX 1050 Ti graphics card inside, it can play modern games smoothly at full 1080p.
High-End Laptops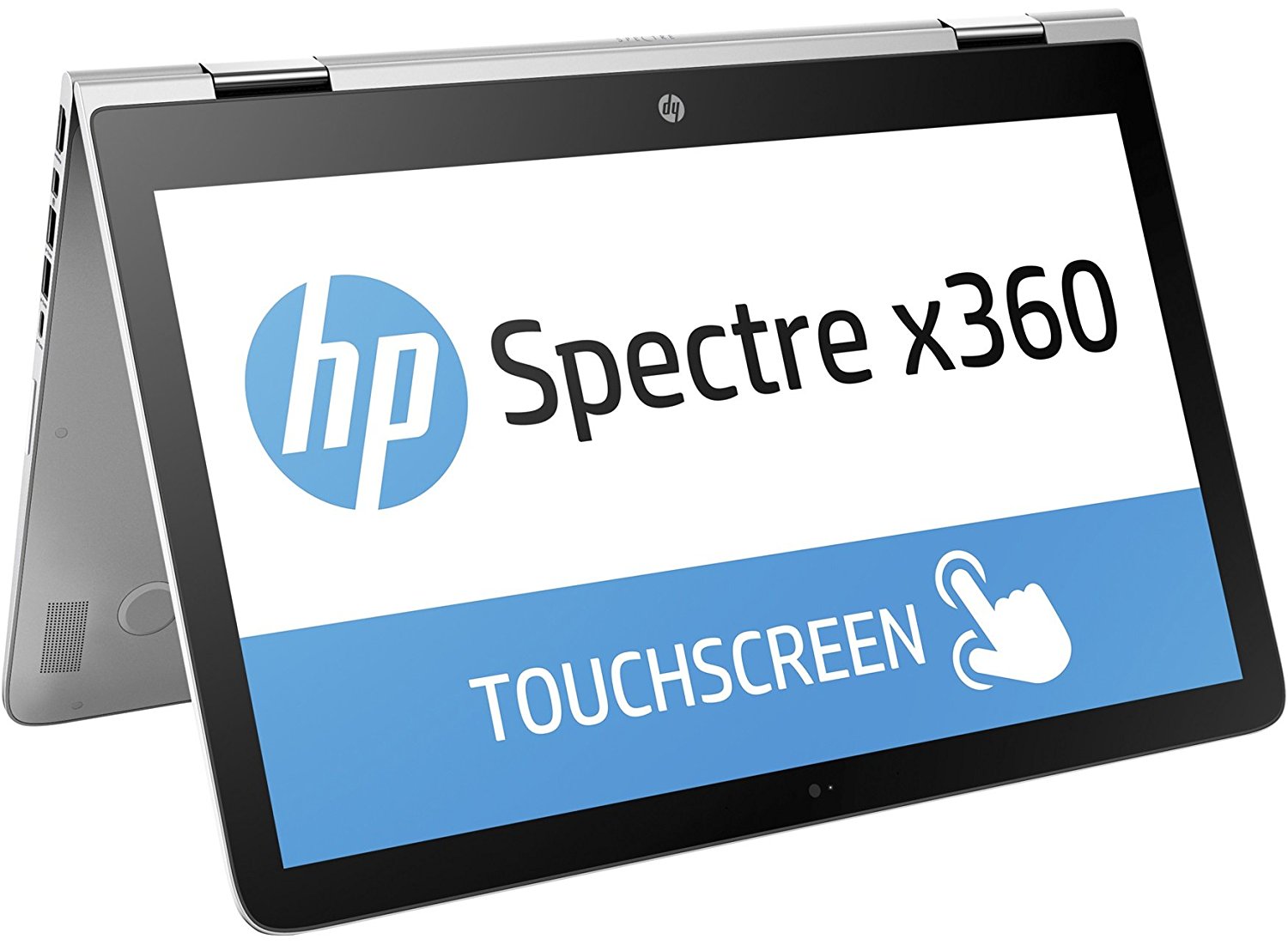 HP Spectre x360 15 – $1,239.99 (Seen on Slickdeals for $900)
If you can afford it, here's a high-end laptop that's powerful yet impressively thin, and super sexy. It packs a gorgeous screen, 8GB of RAM, super-fast SSD storage, and a GeForce 940MX graphics card for 3D applications.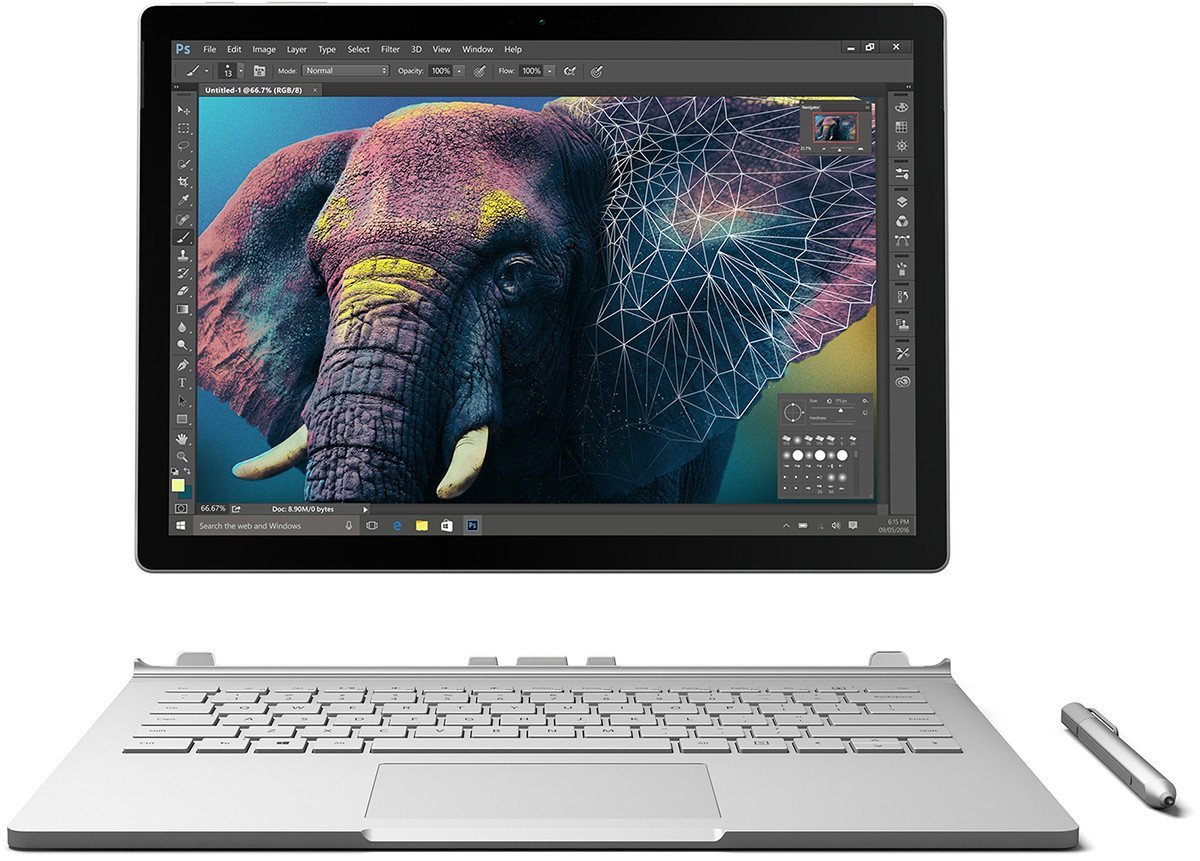 Microsoft Surface Book – $1299 (Seen on Slickdeals for $1,099)
For those of you looking for a 2-in-1 laptop/tablet hybrid, we'd point you towards the Surface Book from Microsoft. It sports a level of slick design akin to an Apple product, and its keyboard detaches completely for tablet use.
See all laptop Slickdeals here!
Our editors strive to ensure that the information in this article is accurate as of the date published, but please keep in mind that offers can change. We encourage you to verify all terms and conditions of any product before you apply.