The Smartest Ways to Shop for Kids Clothes Without Breaking the Bank: A Guide
Children go through a lot of clothes over the years. Find out when to splurge and when to save.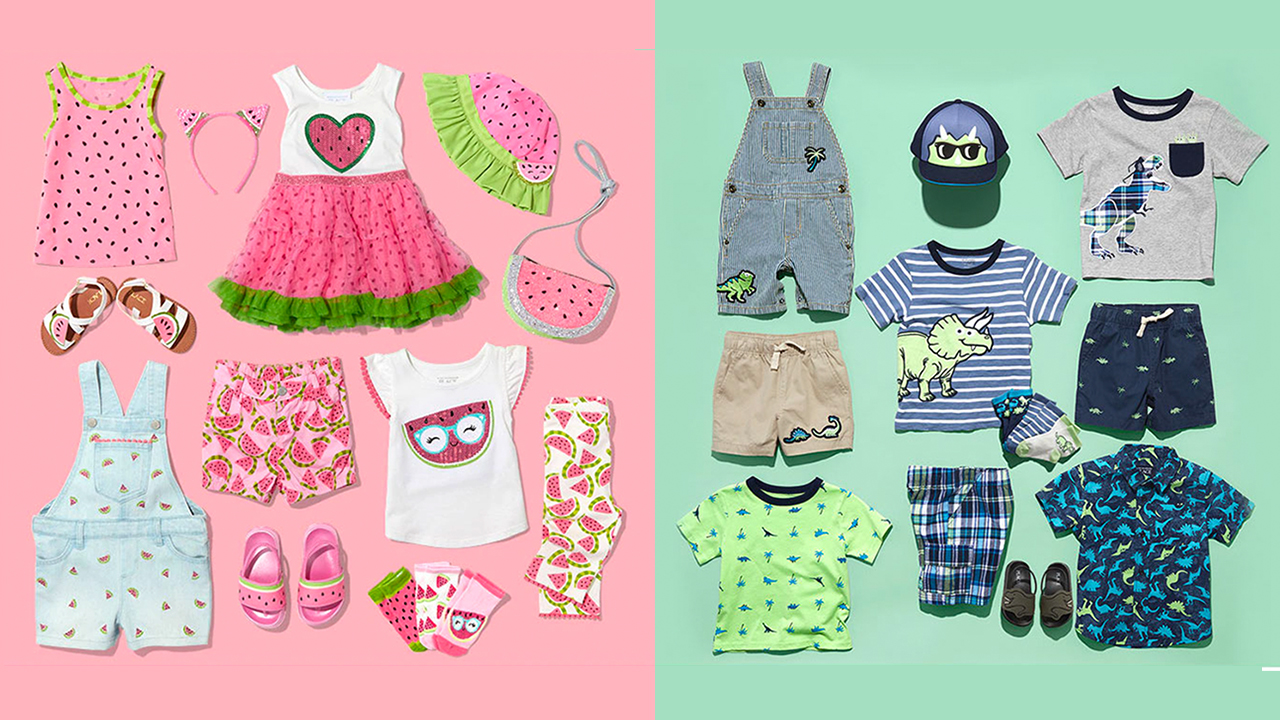 Shopping for kids can be tricky, and the cost to outfit your little one adds up quickly. So many clothes are outgrown within a month, while others get neglected on the bottom of the drawer.
If you are tired of wasting money on children's clothing, we've got you covered.
We've put together this guide on shopping for baby and kids clothes to save you some money — and stress. Find out what to stock up on, what to save money on and which brands and stores will make your budget stretch the furthest.
Shopping For Babies: 0-2 years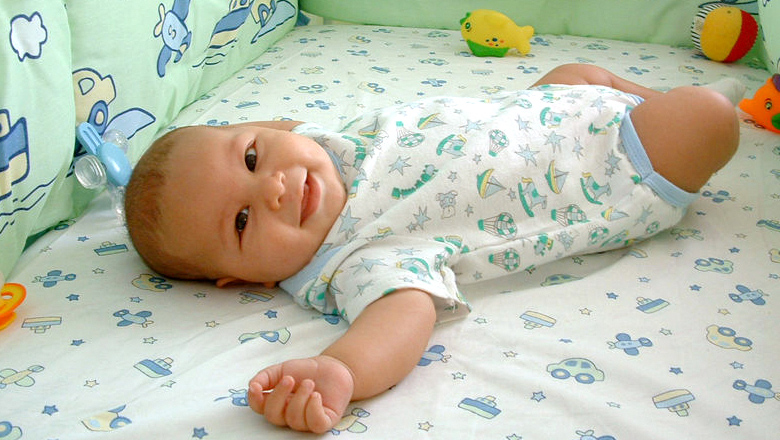 Baby clothes are irresistibly cute, but they also don't stick around for long. Typically, babies double their birth weight by five months old and triple that number by their first birthday.
This stage goes quickly, and if you buy new clothes during a growth spurt, you might not get a second wear out of them.
What to Buy/What Not to Buy
Stick with easy, comfortable and inexpensive clothing at this stage. You'll only need one or two special outfits. As darling as the frilly dresses and baby suits look, there is a slim chance your little one will want to wear those outfits for a full day.
In most cases, opt for clothes that are slightly bigger sizes than you think you need. For example, my kids got more wear out of a 0-3 month onesie than a newborn one. Additionally, take the sizing/weight range for each piece of clothing as a suggestion, rather than a hard rule.
Best Brands/Stores to Shop
Carters: Carters is a favorite brand for many moms because it's affordable, easy-to-find and comfortable. Look for essentials like side-snap tees and zip-up play and sleep outfits to make changes easier. While you can find this brand at Target, Walmart and Costco, you can also shop at a Carter's store and save even more by stacking coupons on top of sale prices.
Cat and Jack: This Target brand has a lot of adorable outfits at amazing price points. Several times a year, Cartwheel (available on the Target app) will also put out a 20% off coupon, too. Plus, the clothes have a one-year guarantee. Keep your receipt, and if something wears out faster than you'd like, take it back for a replacement. The best essentials from this brand include low cut socks and $5 leggings.
Baby Gap: My favorite brand is Baby Gap because the clothes are made well and last a long time. My must-have for this brand is the ear hoodies (size up one or two sizes to get the most wear out of it).
Good Price Points
Generally speaking, aim to spend less than $8 on baby outfits. If you're going to splurge on a nice outfit for a holiday or photo session, look for items in the $10 to $15 range. Onesies will give you the most value for your money, since many brands provide options for less than $2 per piece. Stock up on stretch leggings and bottoms when they are $2 to $3.
For outerwear, you can usually get away with sizing up by a whole year depending on your child's size (i.e. get a 2T for your one-year-old). Look to save 60% to 75% off on quality coats and jackets by shopping offseason.
Shopping For Toddlers: 2-5 years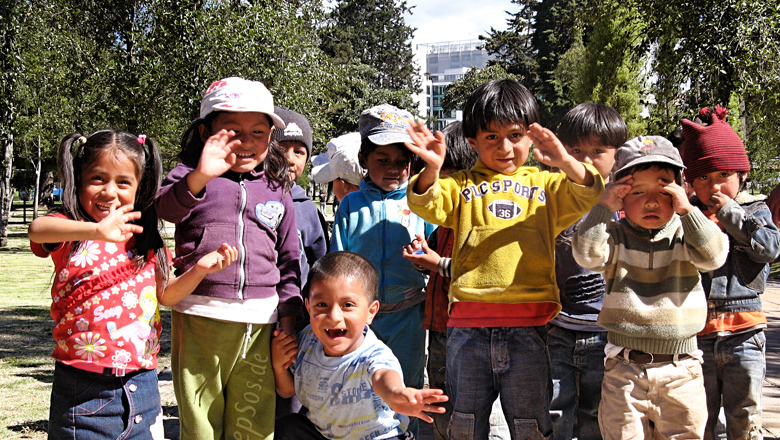 At this point in your child's life, you should be able to see some predictability in growth patterns. And, in general, growth spurts are less frequent, which means you can more easily predict which sizes to buy in advance. Be sure to stock up on basics whenever you find a good sale or coupon.
What to Buy/What Not to Buy
This stage of your child's life is all about playtime. This is also a common age for fights over clothing choices and mismatched outfits from little ones gaining independence in dressing.
Stock up on pieces that mix and match well. I highly recommend buying any fancier outfits or holiday pieces second-hand, because the risk of the item getting permanently stained is high.
Best Brands/Stores to Shop
The Children's Place: While many locations have closed, The Children's Place is still going strong with its online presence. There is almost always a huge sale or great selection of clearance to shop from. Must-haves include the cheap graphic tees and comfy sleepwear.
Old Navy: Old Navy is another affordable store with several options for playwear. It's a good store for casual dresses. These dresses can be worn all year long. Keep them as is for spring and summer, and layer with leggings and a jacket for fall and winter. Each spring and summer, it also has a huge selection of shorts at affordable prices.
Good Price Points
Aim to pay less than $4 to $5 per piece for play/everyday clothes. High-quality shoes should run about $20 to $25 if you find a good sale. If you choose a strap sneaker, you can size up a half size to extend the wear. Lastly, at this stage you can never buy too many socks and underwear.
Shopping for Kids: 6-10 years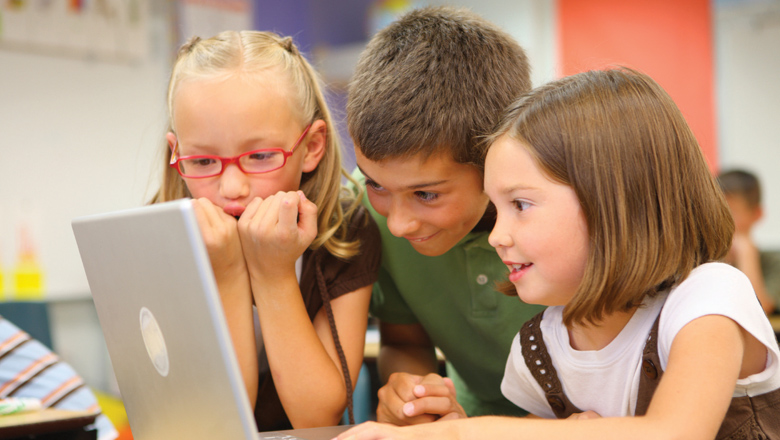 Since your kids will spend most of their time in school at this age, it is best to focus their wardrobe on back-to-school essentials. If you're taking advantage of back-to-school sales, don't buy everything in one size.
Instead, size up when you find essential pieces, so that they can be worn for the second part of the year if your kid hits a growth spurt. You can also split your back-to-school budget in two, and plan for another stock-up trip during holiday sales.
What to Buy/What Not to Buy
Spend your clothing budget on quality jeans, sneakers and outerwear. I like to look for outfit sets with three to four coordinating pieces to make getting dressed on school days easier. Don't invest too much into trendier items or "cool brands," since what's considered popular changes quickly during the school year.
Best Brands/Stores to Shop
H&M: H&M sizes its clothing differently, giving a generous range, like 8Y-10Y, instead of set sizes. Because of this, be sure to see how they fit on your child before stocking up on a particular size. My favorites from this store are the dresses because they're usually between $5 and $10, and come in a large variety of designs. For boys, the blazers are a good option to have on hand to dress up a pair of jeans or black pants without investing in a suit.
JCPenney: JCPenney is good at offering low-priced pieces that are still trendy. Shop JCPenney's jeans, and look for adjustable-waist options to make your purchase last through a growth spurt.  If your child's school requires uniforms, JCPenney has a huge selection to choose from.
Amazon: Don't want to drag a grumpy kid to the mall to try on back to school clothes? We don't blame you. Instead, save yourself time and money and use Prime Wardrobe. You can choose up to eight items, then just pay for what you want to keep and easily send back the rest. Prices are very reasonable, too. You can find this IZOD 3-Piece sweater, dress shirt and pant set for less than $20 and this Limited Too dress, shirt and pant set for less than $25.
Good Price Points
A good target to shoot for is $20 per outfit at this age. A quality jacket or pair of shoes will likely cost you $30 to $50, but your kids will likely wear them for a significant amount of time, so it's worth spending a little more to get a durable item. This is also a good age to size up on outerwear when you can to get more life out of the item.
Check Children's Clothing Deals
What to Shop for During the Year
January to March: Clearance fall and winter styles, special occasion outfits, winter gear, jackets and boots.
April to May: Sneakers, Spring/Easter clearance, Memorial Day sales.
June to August: Rain boots, raincoats and umbrellas, back-to-school sales (especially on jeans).
September to October: Swimsuits, sandals, summer clearance, Labor Day sales.
Additional Savings Tips
Images courtesy of Wikimedia Commons.
Our editors strive to ensure that the information in this article is accurate as of the date published, but please keep in mind that offers can change. We encourage you to verify all terms and conditions of any product before you apply.