Should You Switch from Wired to Bluetooth Headphones?
Bluetooth headphones have their clear advantages, but they might not be the right fit for everyone.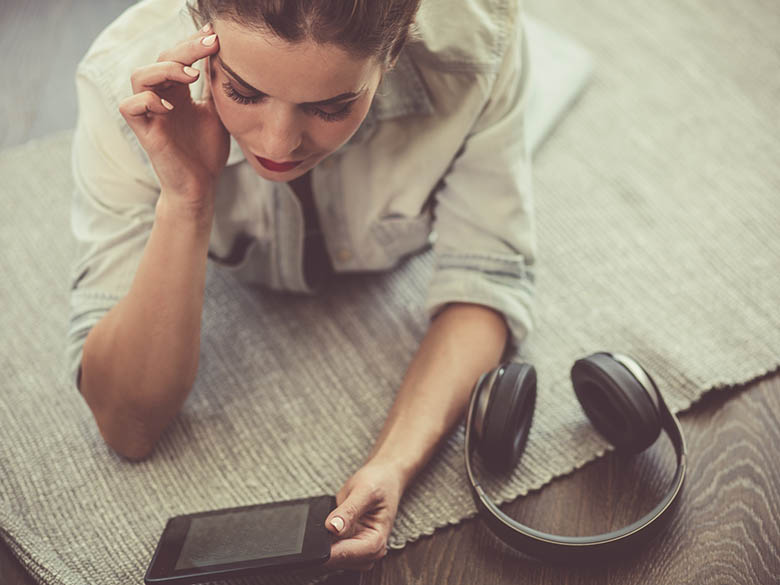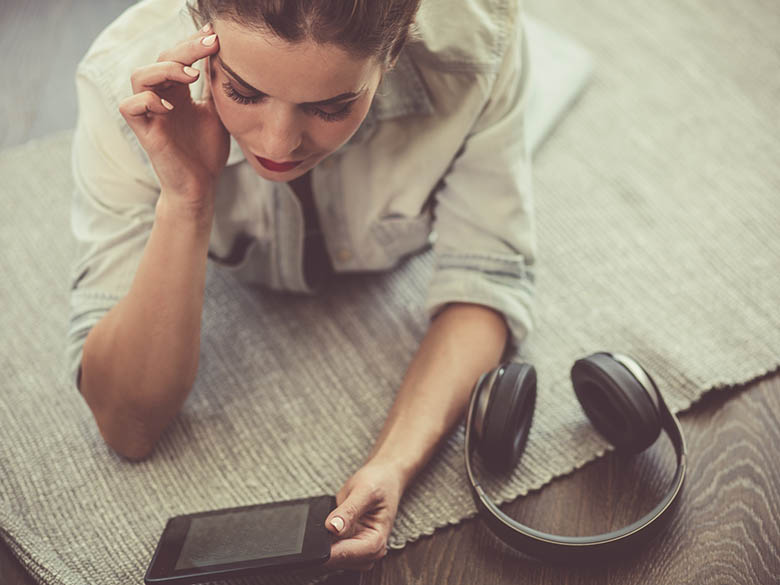 If you've ever tried to untangle your headphone cables from the rest of the contents of your gym bag, or nearly choked yourself when the cables got caught around a door handle or some other obstruction, it may be time to consider another option. Luckily, you don't have to put up with your headphone cable's literally twisted existence, thanks to the preponderance of wireless Bluetooth phones.
Advantages of Bluetooth
Not only do you lose the tangling, dangling cable when you switch to Bluetooth personal listening wearables, you also gain some advantages. Nearly all Bluetooth headphones come with some sort of wireless track and volume control that works with both iPhones and Android smartphones; many wired headphone controls don't work with all Android phones. Bluetooth headphones also allow you to pick up and conduct incoming phone calls — no worries about whether they come with in-line mic and controls.
A growing number of Bluetooth head/earphones also offer helpful voice prompts. These can include simple "we're on and ready to go" messages, as well as battery status, identification of incoming callers and other helpful vocalized hints, notifications and alerts.
Of course, Bluetooth headphones present their own problems. Instead of simply plugging in a pair of phones and hitting play, you'll have to make sure the headphones are connected to the device using the Bluetooth settings, and also worry about the Bluetooth battery dying. You also have to consider the loss of fidelity Bluetooth may experience.
Who Should Switch
Bluetooth headphones are essentially designed for several types of users:
those who are completely disgusted dealing with those 3-foot-long, eternally tangled cables
those with active workout and exercise lifestyles
OCD fashionistas who worry more about convenience than aural quality
Those long headphone cables are this century's version of sneaker laces that won't stay tied; Bluetooth is the headphone equivalent of battery-powered Velcro fasteners. If you're of the generation that trusts technology implicitly, getting rid of that cable feels liberating. If you're more technophobic, stick with the cable.
The advantages of Bluetooth for listening while working out are obvious — the cable is too long and distracting when you've got your music player strapped to your arm, and always gets in the way while you're lifting or engaging in any other kind of physical activity.
Cables are never attractive, but Bluetooth headphones can be worn whether you're actually listening or not, without ruining your style. However, Bluetooth headphones need to have their batteries constantly recharged, and you'll need to keep track of their power levels. Leaving your house or office only to have your headphones run out of batteries after five minutes can be quite infuriating.
Bluetooth Headphone Style
Freed from worrying about cables, Bluetooth headphone engineers and designers have come up with a dazzling number of clever head/earphone form factors.
As a result, you'll be able to find just the right style of Bluetooth headphone to suit specific function, fashion and location situations. These styles include: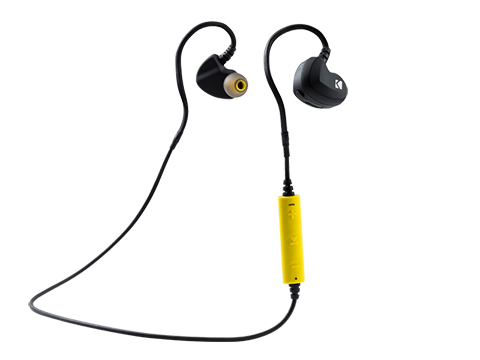 Behind-the-neck: Two Bluetooth in-ear pieces are connected via a long, rubbery cord, and worn around the back of the neck. Once fresh and unique, this easy-to-wear, easy-to-tote style is now ubiquitous. While popular, these behind-the-neck-style phones offer limited battery life (five to eight hours tops). Among our favorites of this sort are the unpretentious KICKER EB300 ($79.95) and the fascinating new Bose QuietControl 30 (coming this September, $299.95), the first behind-the-neck Bluetooth phones with active — and adjustable — noise canceling as well.

Sport headphones: A subset of the behind-the-neck corded phones, sport headphones typically feature a tighter fit in and around the ears so they don't pop off while working out, and are sweat or weatherproof. Top examples of these sport-style phones include the Jaybird X2 ($149.95), the Plantronics BackBeat FIT ($129.99) and Jabra's in-ear Coach ($149.99), which, when used with the company's Sport Life app, adds varying levels of real-time, in-ear coaching for a variety of exercises and workouts. The Sport Life app also lets you track biomedical data, such as heart rate, and your run or exercise statistics; plus, it lets you set pace, distance, calorie burn and other exercise target goals, while providing vocal prods and up-to-date information on your progress.
threadID: 8683211 threadID: 9089939
Around-the-collar: These Bluetooth headphones, pioneered by LG and its HBS-series, have ear pieces attached to the ends of a rubbery and/or plastic around-the-neck collar. Examples include the Sol Republic Shadow ($99.99) and the LG HBS-730 ($69.99).
In some around-the-collar models, such as the LG Tone Infinim HBS-910 ($149.99), the earpieces retract into the collar and attach magnetically to the collar tips for storage so nothing is left dangling. LG also makes a sport-styled collar phone, the multi-colored Tone Active HBS-850 ($129.99).
One big benefit of a collar model is the larger battery; you can expect on the order of 10 to 12 hours of listening life.
Over-the-head: There are also are a wide variety of over-the-head, on- and over-ear Bluetooth headphones, such as the Bluedio T3 Plus ($149.99), which includes a microSD card slot so you can listen to music without a separate player. Because they are larger, these models last the longest — anywhere from 15 to 40 hours, depending on make and model. Over-the-head models feature volume and track controls on the earpieces. Since these controls are out of sight, you'll have to remember where each is, and/or find the right button by feel.
Solutions to Bluetooth Drawbacks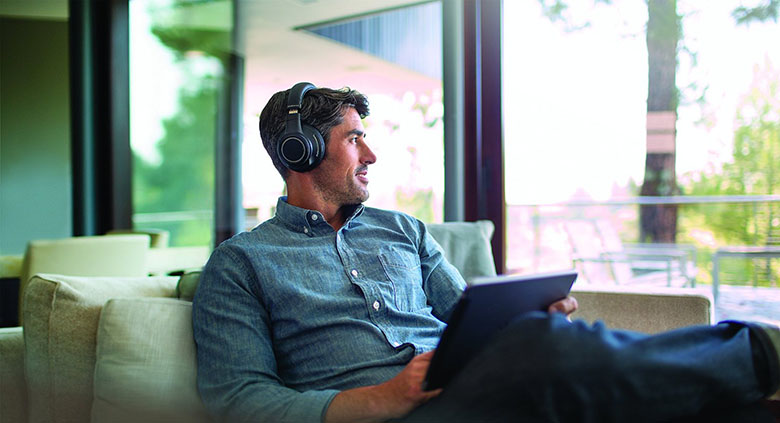 One way to overcome Bluetooth battery problems is to carry a spare battery, or simply recharge them while you're at work or every evening.
Plantronics has a unique short-battery-life solution, its BackBeat GO 3 ($99.99). Like previous BackBeat GOs, the behind-the-neck phones themselves have limited battery life (six and a half hours), but the GOs come with a small carry sack with embedded battery. In just two and a half hours, the GO 3s can be fully recharged, and there's enough juice in the bag battery for two complete refills. That means you get 20 hours of total battery-powered listening time with the GO 3s.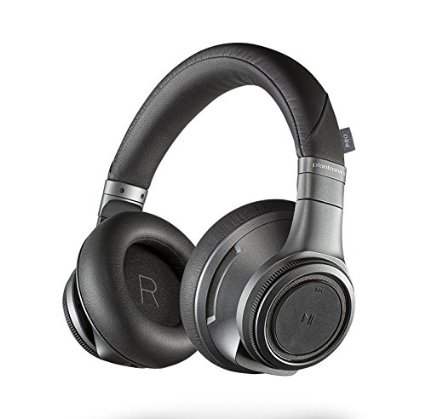 Or, you can go with traditional over-the-head Bluetooth models for their longer lifespan. There are a small but growing number of Bluetooth headphones that operate in an "analog" or "passive" mode, such as the Plantronics BackBeat PRO ($249.99), which also add active noise cancellation, or the Bose SoundLink AEW II ($279.95). If the headphone's battery dies, you just connect a two-way headphone cable, and your wireless headphones turn into wired headphones.
To repair persistent pairing problems — having to open up the Bluetooth settings on your smartphone to make sure your ear/headphones are paired each time you want to listen to music — you can opt for NCF-enabled Bluetooth phones. NFC is Near Field Communications, and allows two NFC devices — in this case, headphones and smartphone—t o recognize each other just by tapping them together.
Unfortunately, NFC Bluetooth headphones, such as Sony's XB650BT EXTRA BASS phones ($99.99) currently work only with Android phones. iPhone's NFC capabilities are reserved for its Apple Pay mobile wallet.
The Fury of the Sound
For a true audiophile, Bluetooth's diminished sound quality can be a big stumbling block in making the switch from wired to wireless. In order to squeeze digital music through Bluetooth's thin wireless pipe, Bluetooth adds its own SBC (sub-band coding) compression to the existing compression used on the music you download or rip from a CD. This added compression can flatten both the highs and the lows (which means less bass), and add distortion or even hiss at high volumes.
A technology called aptX restores some or most of the fidelity crushed by SBC. Both the headphones and Android smartphones (aptX isn't available on iPhones, which uses Apple's own ACC compressed-sound-enhancement scheme) have to include the aptX code for you to hear the improvements.
Or, you can opt for a really good pair of Bluetooth earphones. The most audiophile Bluetooth headphones we've stuck in our ears are the behind-the-neck, aptX/ACC-imbued Optoma NuForce BE6 ($129) behind-the-neck buds, which sounded the closest to wired phones than any we tried. Their drawback is their short five-hour battery life. (There's always a catch — but at least it's not the tangled dangling cable catching on something kind.)
Finding the Best Deals
Unfortunately, Bluetooth headphones are neither seasonal nor do manufacturers generally release new product on a regularl basis. The best time to buy a Bluetooth headphone is in the run-up to Christmas, when everyone has sales on everything. Otherwise, you'll just have to act fast when you see a model you want on sale, from either a retailer or a headphone maker. The best way to ensure you don't miss a deal is to set a Slickdeals Deal Alert for the make and model Bluetooth headphone you're interested in.
Our deals have helped people save big — recent steals include a $30 LG Tone+ HBS730 Bluetooth Stereo Headset, and $88 Jaybird X2 Sport Wireless Bluetooth Headphones in multiple colors, a 41 percent savings on their suggested retail price. Keep an eye out on the headphones category page for all the latest deals.
threadID: 8491879 threadID: 9097671
Images courtesy of Kicker.com, Amazon.com.
Our editors strive to ensure that the information in this article is accurate as of the date published, but please keep in mind that offers can change. We encourage you to verify all terms and conditions of any product before you apply.