SoFi Invest Promo: Brokerage Transfer Bonus and a $10 Crypto Welcome Bonus
No minimum balances or monthly fees and commission-free trading for stocks, fractional shares and ETFs.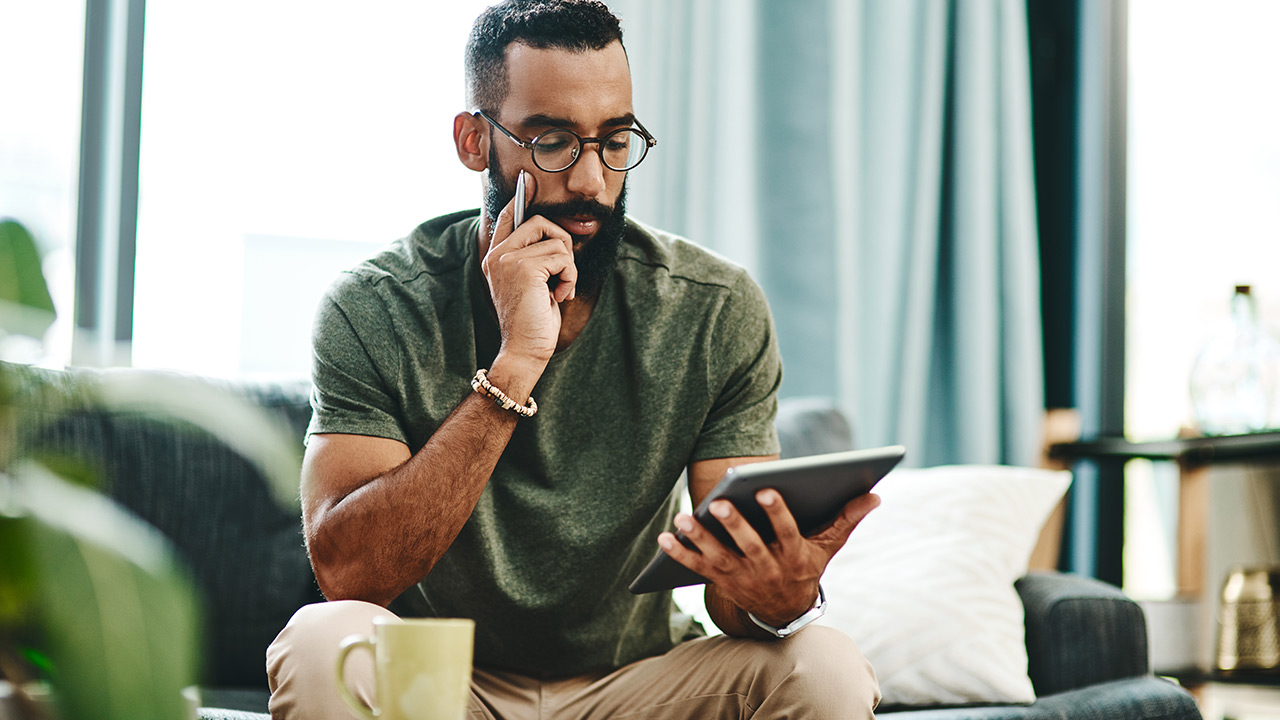 SoFi Invest is a relatively new discount broker that has only been around since 2017. But if you're a new or cost-conscious investor, you're going to be hard-pressed to find a cheaper way to invest your hard-earned money.
Surprisingly, SoFi Invest provides a lot of different options for investors, including active investing, an automated robo-advisor, retirement accounts, cryptocurrency and even fractional shares. If you're looking for a new broker or you simply want to test SoFi Invest out and compare it to what you have now, here's everything you need to know.
SoFi Invest Active Investing
For investors who want to manage their own funds, SoFi's Active Investing platform helps you make that happen. You can buy stocks and exchange-traded funds (ETFs). There's no account minimum, which means you can start with as little as $1, making it perfect for brand-new investors without high net worths.
You also don't have to worry about fees — there are no fees to trade stocks and ETFs with SoFi Invest. In addition to providing a low-cost platform, SoFi also provides news updates and other resources through the SoFi app. You can even create a personal watchlist of stocks that you're interested in, so you can stay up to date. Plus, you can join the SoFi community and connect with other SoFi members at exclusive events and experiences.
Automated Investing
Robo-advisors have become an incredibly popular way to invest money. They work by using algorithms to manage your investment account, driving down the cost and removing emotions and conflicts of interest from the equation.
Still, most robo-advisors charge an annual fee of 0.25% to 0.50%, or even more, to provide this service. SoFi Invest, on the other hand, charges no account management fees at all. That's right, you can opt to have your investments managed for you and pay no annual fee.
Of course, it's not completely free. There are 10 different funds that you can choose from based on your risk tolerance, which include low-cost ETFs that diversify your investment across stocks, bonds, real estate and international securities. The expense ratios for those funds range from 0.03% to 0.08%, which is still incredibly cheap.
SoFi Invest will also automatically rebalance your portfolio on a quarterly basis. This can help if the asset allocation changes throughout the quarter based on the gains and losses in the portfolio, and can ensure that you keep to your original goal of how you want your money invested.
The only drawback is that SoFi doesn't provide tax-loss harvesting, a service that entails selling certain securities at a loss to help offset your tax liability on your overall gains. Many other brokers offer this benefit for free.
Retirement Accounts
Many of the newer brokers are focused more on taxable brokerage accounts, but SoFi Invest also allows you to save for retirement through individual retirement accounts (IRAs). That includes Traditional IRAs, Roth IRAs and, if you're self-employed, Simplified Employee Pension (SEP) IRAs.
Again, you'll be able to choose from a variety of funds based on your risk tolerance to get a custom portfolio, and you'll even have the opportunity to speak with one of SoFi's financial planners to get an understanding of your situation and create a strategy for your future.
Even if you don't plan to actively save in an IRA right now, it could be an excellent place to roll over an old 401(k) account from a previous job. That way, you'll have more control over how your retirement funds are being invested, and you'll have the option to contribute to the account in the future if you want to.
SoFi is far from the only broker that offers retirement accounts, and while it's nice to have a SEP IRA on the list, self-employed investors may want to also consider a Solo 401(k), SIMPLE IRA or other options, all of which aren't available with SoFi Invest.
Cryptocurrency
As cryptocurrency becomes more popular as an investment security, it's become more of a mainstay with major brokerage firms. SoFi Invest is one of the latest brokers to offer cryptocurrency trading. In fact, if you open a trading account and buy $10 or more worth of cryptocurrency, you'll receive $25 in Bitcoin.
What's more, you can do it all in the SoFi app, which means you don't have to keep track of complicated cryptocurrency wallet passwords.
One downside to SoFi's cryptocurrency platform is that it only offers three forms of the currency: Bitcoin, Ethereum and Litecoin. If you're looking for more options — there are thousands of them — you may want to open an account with a more crypto-focused brokerage firm.
Fractional Investing
Fractional shares are another relatively new phenomenon that's gaining traction, primarily because it makes it easier for newer investors without a lot of money to invest.
With SoFi Invest, that comes in the form of what it calls Stock Bits. Through the Active Investing platform, you can purchase a fraction of a share in your favorite companies (or even ETFs) instead of committing to a whole share. This can be particularly beneficial if you don't have a lot of money but want to invest in a company like Amazon, which is trading around $3,000 per share as of this time.
You can buy Stock Bits with as little as $1 and pay no fees to do it. One thing to keep in mind is that SoFi completes Stock Bits orders just once a day as market orders in the afternoon on trading days. So if you're an active trader looking to take advantage of the ups and downs of certain stock prices throughout the day, you'll need to trade whole shares. The same goes if you want to place limit orders. If your goal is to buy and hold your shares, however, it won't matter as much.
Also, not all stocks and ETFs are available with the Stock Bits service. Once you have an account, you can find the available options in the SoFi app.
ETFs
We've already covered that SoFi Invest allows you to buy and sell ETFs, but here's a little more about what they are and what's available.
ETFs, short for exchange-traded funds, are similar to mutual funds, which means they provide diversification across a group of securities and even different assets, depending on the type of fund you choose. That said, you can't buy mutual funds on an exchange, but you can with ETFs.
Among the options available are four ETFs created by SoFi, including:
SoFi Select 500: Includes the 500 largest publicly traded companies weighted by growth signals.
SoFi Next 500: Invests in 500 mid-cap U.S. companies weighted by growth signals.
Sofi 50: Includes the top 50 widely held stocks on the SoFi Invest platform.
SoFi Gig Economy: Invests in high-growth tech companies soon after their initial public offering (IPO).
The cost and the fees for each fund can vary, and some funds may only be available on the Automated Investing platform. As you research your options, use the SoFi app to get more information about each to make your decision.
SoFi Bonus: $25-$2,500 Transfer Bonus and $10 Crypto Welcome Bonus
When you open a new SoFi Active Investing account and transfer funds from another brokerage, you can take advantage of this limited-time promotion. Here's how the two SoFi Invest transfer bonus works.
SoFi Transfer Bonus
SoFi offers a transfer bonus of $25-$2,500 when you move your current brokerage into your new Active Investing account or Active Retirement account. Transferring your current brokerage into SoFi Invest can take 1-2 weeks, but the good news is SoFi handles the transfer and will even take care of any brokerage transfer fees (up to $75). Below is the breakdown of the transfer bonus offer.
Transfer $0.01 – $19,999.99 and earn $25
Transfer $20,000 – $99,999.99 and earn $120
Transfer $100,000 – $249,999.99 and earn $250
Transfer $250,000 – $499,999.99 and earn $500
Transfer $500,000 – $999,999.99 and earn $1,000
Transfer $1,000,000 or more and earn $2,500
This limited-time offer expires on February 28, 2021. Bonus amounts are based on the one-time total dollar amount you transfer during the incentive period. All bonuses will be paid into the same account you transferred investments into within 14 business days of the conclusion of the offer period. Assets are required to remain in your SoFi account for 180 days following the conclusion of the offer period. SoFi reserves the right to recoup up to the bonus amount from any withdrawals that take place prior to the 180-day period.
The value of the bonus you receive may constitute taxable income and you may be issued a Form 1099 (or another appropriate form).
$10 Crypto Bonus
New SoFi Invest members can also take advantage of a $10 Crypto Welcome Bonus. To be eligible this SoFi crypto promotion, simply open a new SoFi Crypto account through the signup link, buy at least $10 worth of any cryptocurrency within seven days to receive $10 worth of Bitcoin. Once conditions are met and the account is opened, you will receive $10 in Bitcoin (BTC) within seven business days.
This offer expires on December 31st, 2021 and only applies to new Crypto accounts.
Referral Bonus
Once you have an account, you'll also earn $50 in free stock when you share SoFi Invest with your friends and family members and they open an account. You can earn up to $10,000 through the referral program.
SoFi Promotions
SoFi offers different promotions from time to time, so make sure to check the mobile app or the website to find out if you'll have a chance to win.
SoFi Money
The first thing you need to know about SoFi Money is that it's not a bank account. Rather, it's a cash management account for SoFi Invest, the financial institution's brokerage service. This doesn't mean you need to invest anything in your SoFi Money account or open a SoFi Invest account, but it does mean there are a few differences to keep in mind.
For example, your money is insured by the Securities Investor Protection Corporation (SIPC) instead of the Federal Deposit Insurance Corporation (FDIC). The SIPC insures up to $500,000 worth of securities and cash (though there is a $250,000 limit on cash) for each brokerage account you have in a separate capacity.
SoFi Money allows you to get some of the benefits of both a checking and a savings account. And your money is still protected and you'll get a few other big perks, including rewards, a better-than-average interest rate and more when you meet direct deposit requirements. Read our full review of SoFi Money to see if the platform is right for you.
The Bottom Line
SoFi Invest has only been on the scene for a few years, but it offers a lot of value, especially for new investors who want to invest but don't have a lot of extra cash to dump into an investment account.
The broker's low fees are incredibly appealing, especially with its Automated Investing platform, and while it doesn't offer access to more complicated securities like options, futures, forex and real estate investment trusts (REITs), there's still plenty available for less experienced investors who are starting out.
While we work hard on our research, we do not always provide a complete listing of all available offers from credit-card companies and banks. And because offers can change, we cannot guarantee that our information will always be up to date, so we encourage you to verify all the terms and conditions of any financial product before you apply.