6 Popular Tech Products You're Probably Overspending On
It's easy to get fooled by marketing jargon and overspend on these everyday gadgets.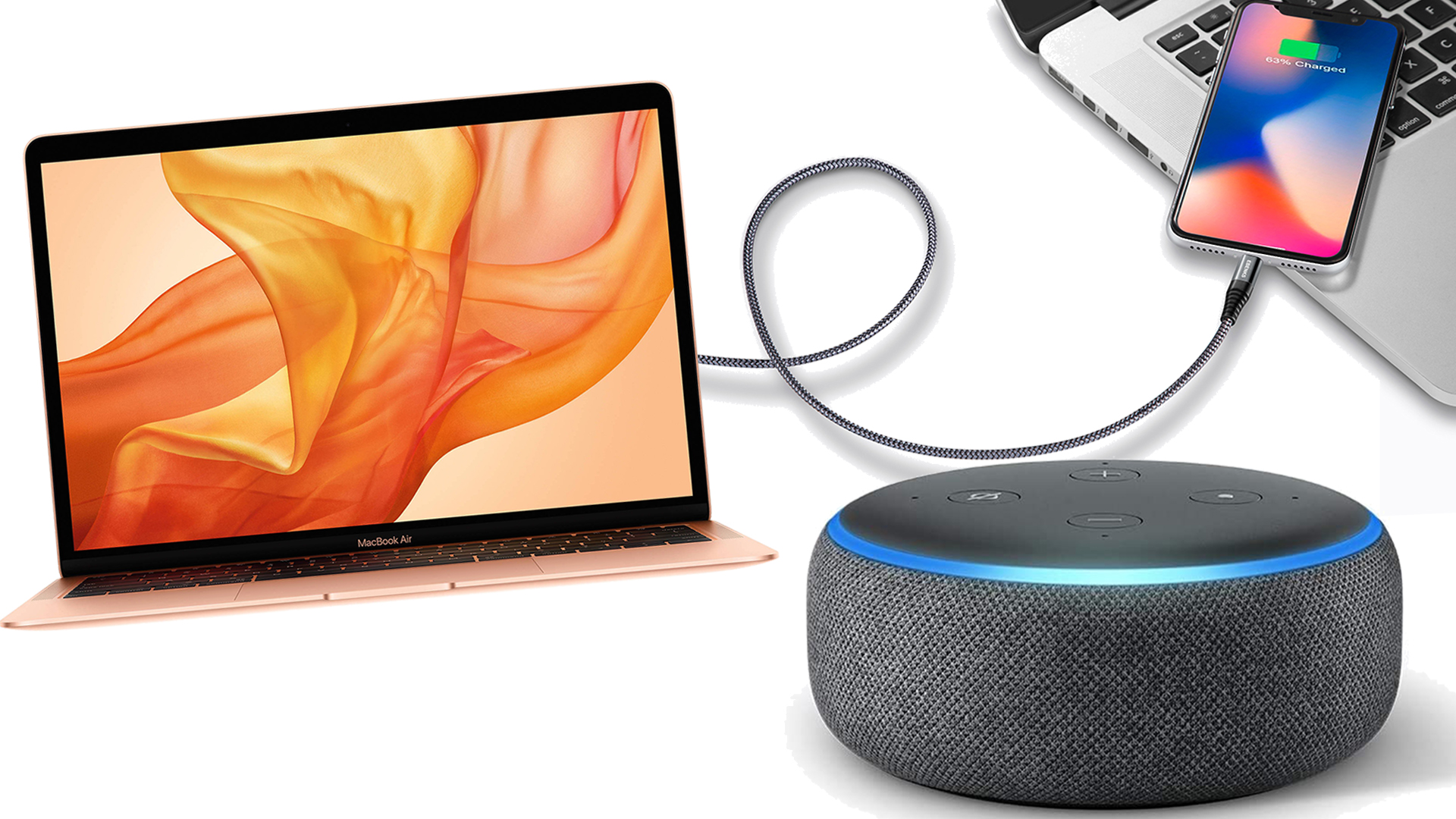 Technology has a peculiar impact on people's spending habits. As soon as a new gadget is announced, many are quick to pull the trigger on buying the latest innovation. We don't often stop to think about the massive price tag associated the product — one that will likely be slashed multiple times throughout the year. It's also easy to get caught up in marketing hype, purchasing branded products that cost much more than the value they provide.
If you're patient or willing to do a bit of research, these six tech products can be had at steeply discounted prices. Many of them go on sale every few months, while others have competitors that perform just as well for a fraction of the cost.
Smartphones

There's no way around it—if you're paying full price for your phone, you're paying too much. New smartphones are released every year, meaning older models are constantly receiving discounts while the latest models often benefit from promotional savings. Regardless of whether you prefer Android or Apple, AT&T or Verizon, nearly all smartphones can be picked up at reduced prices throughout the year.
Based on our historical data, most phones tend to see discounts a few months before a new model is announced. If you need to have the latest and greatest, your best bet to score a deal is preordering. Unlike other tech products, smartphone manufacturers usually offer fantastic preorder incentives such as reduced prices, generous trade-in offers, or include additional products with your purchase such as headphones and cases. You'll also see various sales throughout the year, making it important to do your research before purchasing a new phone.
Here are a few great smartphones that are currently on sale:
More from Slickdeals: Get 35% Off Federal Tax E-filing with TaxSlayer
Echo Dot

Although it retails for $50, the Echo Dot is always on sale. It's not unheard of for the product to be included in promotions with other companies — a few months ago it was discounted by $40 for Sirius XM subscribers, and you could also get one for free by purchasing an Insignia or Toshiba Fire TV from Amazon.
As if that wasn't enough, you can often save $20 when purchasing two Dots by using promo code DOT2PK. There are numerous ways to save on this popular smart speaker, and it certainly can be had for much less than $50 — keep your eyes peeled for the latest discounts.
Apple iPhone USB Cables

Apple products are always expensive, but at least you're getting what you pay for—unless you buy its USB cables. Cables made by Apple are nearly indistinguishable from reputable third-party vendors when it comes to performance. The lightning cable is sold by Apple for $20, but you can pick up a 3-pack for just $14 if you opt for a different vendor.
Of course, this doesn't mean you can grab the colorful $4 cord from your local gas station and expect optimum quality, so make sure you read some reviews before you commit to an unfamiliar brand. At the same time, if the consensus is generally positive, you likely won't even notice a difference.
HDMI Cables

Several manufacturers offer HDMI cables with gold-plated tips, claiming it reduces latency and offers a better viewing experience. In reality, there doesn't seem to be much of a difference between these expensive cables and their cheaper cousins. You'll also pay a premium for name brands, while some third-party cables offer the exact same quality.
While you can totally pay $63.99 (or more) for HDMI cables, you likely won't notice much of a performance boost over this $8 cable, especially if the rest of your home theater setup isn't 100% optimized with the best of the best. Is a colorful accent on the cord's tip really worth an extra $56?
Wireless Routers

Most internet providers nowadays will let you rent a modem and wireless router if you don't own them yourself. While it's certainly the easy way out, it's going to hurt your wallet in the long run. Excellent wireless routers and modems can be had for a few hundred bucks (and pretty good ones go on sale for $80 or less regularly), while your provider will likely charge at least $10 a month if you opt to rent. A good router will also last for years, saving you hundreds of dollars in the process.
While not everyone wants a router, you almost certainly have a modem already, so why not save yourself some money? Check out your monthly internet bill and see how much renting a modem is costing you—chances are it's somewhere in the range of $10-$15 a month. Even if you pay full price for a modem, you'll likely make back the money in savings within a year or so.
Here are a few great choices to get you started:
Related: How to Choose the Best Wireless Router for Your Home
MacBook Pro

There's no doubt the MacBook Pro is a powerful laptop, but it's also one of the most expensive on the market. However, most people don't need all the high-tech components packed under the hood. If you simply need a reliable laptop that lets you access the internet, carry out your professional business and stream TV, think about moving down a tier to the MacBook Air and saving $1,000.
While the MacBook Air was originally considerably less powerful than the Pro, technology has advanced since 2008, and now casual users likely won't notice much of a difference between the two devices.
If you're not married to the idea of owning a Mac, there are great laptops by Dell, Lenovo and Acer that offer a better value and often go on sale. Here are a few alternatives:
And, as usual, the best way to save money is to set up a Deal Alert for any product you're looking for and we'll let you know the next time it's on sale.
Read Next: 
Our editors strive to ensure that the information in this article is accurate as of the date published, but please keep in mind that offers can change. We encourage you to verify all terms and conditions of any product before you apply.