The Best Cameras for Kids: What to Buy a Young Photographer
Avoid the "kid" camera hype with this guide on picking a quality camera for any age.

Raising a tiny person who adores you will eventually lead to that tiny person mimicking your behavior. For those of us who love photography, this might mean you'll eventually be purchasing that tiny person a camera of their own. There are a number of kid-friendly advertised cameras out there, but they aren't always what they claim to be, and often just leave the kids frustrated or disappointed. The last thing you want is to discourage their love of photography before it has a chance to bloom.
Before you go out and buy that big, colorful "kid" camera, think about how fast your child learned to operate your smart phone. The age label on products are often misleading for kids over five. Think about what your child plans to do with the camera and how fast they learn, and then decide on a camera that fits their maturity and skill level.
Ages 3 to 5
Durability and LCD display are the most important features for a camera at this stage. Three to 5-year-olds don't have a lot of patience and will want to see the image immediately. Fine motor skills are still being developed at this point as well, so durability is a big plus. Realistically, cameras in this age range should be considered toys, but they are also great learning tools for developing a love of photography.


Vtech Kidizoom Spin and Smile $47
The Vtech Kidizoom Spin and Smile is one of the highest rated children's camera on the market. It's very easy to use and perfect for children in the 3 to 5 age group. A reversible lens that can be flipped around to take images facing backwards or forwards is a nice feature for kids, and it also has a funny effect feature that gives kids the option of creating silly characters and cool overlays. Image quality of this camera is better than most of the other 2mp kid cameras out there, but it's nothing to brag about.
V-tech Kidizoom Camera Connect $29
Our second favorite kids's camera for this age group, the Vtech Kidizoom Camera Connect features 1.3 MP, 4x zoom, voice and video recorder, plus three games. The downside to this little camera is the image quality is a bit grainier than the Spin & Smile, but it's also almost $20 cheaper. Slickdealer Adebesi commented that her daughter has the original version of this camera and loves it. She also notes, importantly, that "it's indestructible."
Ages 6 to 11
Kids between the ages of 6 and 11 are typically a curious group with an endless amount of questions. Some kids this age are making hours of Youtube videos featuring crazy story lines, lots of toys and funny voices, so cameras that record video are a big seller for this lot. Maturity level should also be a major factor in how much you want to invest at this point. If your kid can't keep up with their shoes, they are probably not ready for a $100+ camera.

V-tech Kidszoom Action Cam $65
This is the perfect camera for kids on the go. The Kidizoom Action Camera comes with two mounts, which can be attached to bikes, skateboards or even more stationary objects. Our favorite feature on this camera is the rechargeable battery that last for up to two and a half hours. It has a 1.4-inch color LCD screen so kids can view all the photos, videos, stop-motion videos and time-lapse photos they take with this camera.
Fujifilm Instax Mini 8 Instant Film Camera $60
Polaroid cameras may be a thing of the past, but that doesn't mean kids won't get a kick out of a self-printing camera. The Fujifilm Instax Mini is a much smaller version of the polaroid camera you remember. This camera features a 60mm lens, built-in flash and view finder. It prints credit card-sized images and only utilizes two AA batteries.
Sony Cyber Shot DSC-W800 $80
If your child is ready for their first serious point-and-shoot camera, the Sony Cyber Shot is the way to go. The quality and price of this camera make it a great option for kids starting to take photography a little more seriously. This camera comes equipped with Steady Shot image stabilization and 5x optical zoom. Another selling point is that the camera menu comes with an easy mode to help kids figure everything out.
Ages 12+
By this age, many kids already have their own smartphone, so it may feel silly to buy an additional point-and-shoot camera if their phone comes with a high-megapixel camera. This is actually a perfect age to introduce a 35mm film camera instead. Throw in a darkroom for developing their own pictures and you'll have them hooked for life. The downside is that most 35mm point-and-shoot, or even SLR, cameras have to be purchased secondhand. Alternatively, the next step is introducing your prodigy to an entry-level DSLR.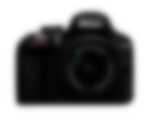 Nikon D3300 $450
The Nikon D3300 is an award-winning camera that is perfect for learning the ropes of a DSLR. It has a built-in guide mode to help kids as young as 12 learn to navigate through the menus. This camera should be enough to keep them satisfied until they go pro. Slickdeals user Tman1965 recently commented that this is an excellent beginner camera, with great picture quality, plus it's easy to use.
Canon EOS Rebel T5 $399
If you are looking for an alternative option for an entry-level DSLR, the Canon Rebel T5 is an excellent choice, plus it will save you a little money when compared to the Nikon. This camera is just as easy to use as the Nikon and will be able to keep up with kids as their skills develop. The Canon Rebel can hold it own when it comes to image quality and video recording. This should be all the camera your kid needs to get them through the high school years.
For a more in-depth guide for picking out a first DSLR check out our guide on the topic. And let us know what cameras your kids love in the comments!
See all camera Slickdeals here!
Images courtesy of Thinkstock/nata789, Amazon, B&H.