The Best Streaming Devices To Make Staying at Home More Bearable
Let us help you figure out which streaming device best fits your lifestyle.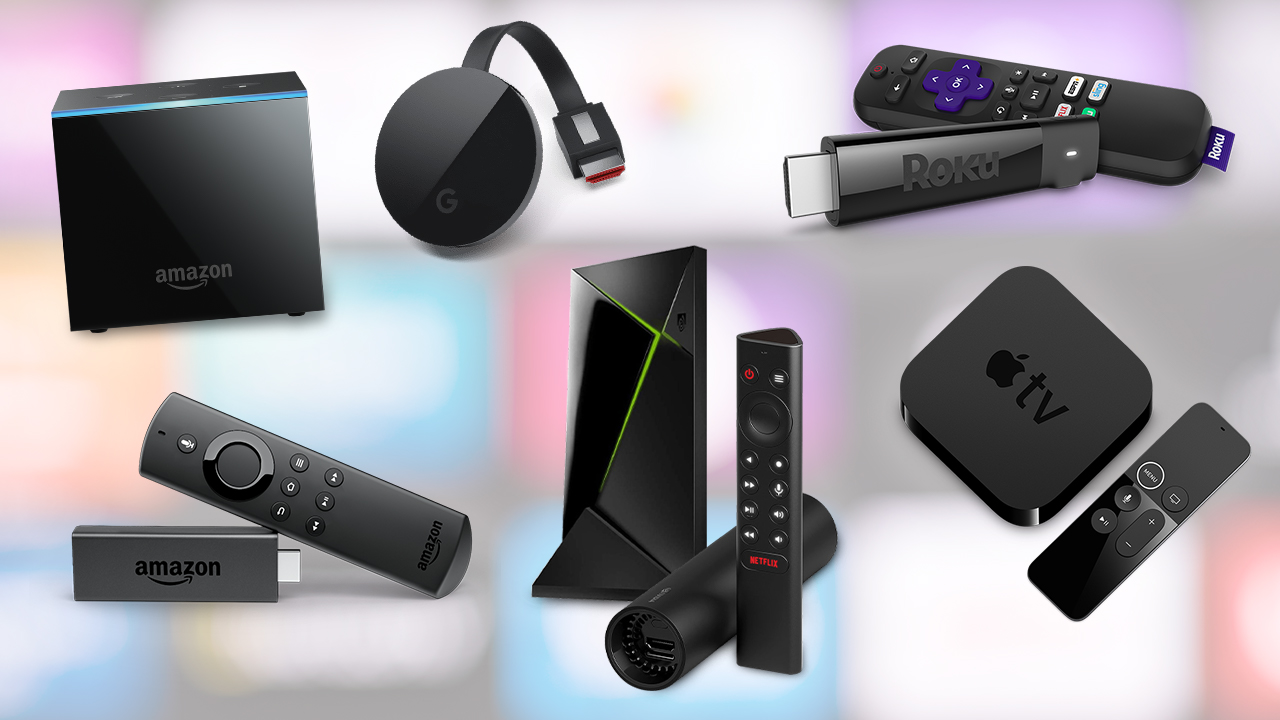 When it comes to streaming content, there's no shortage of devices to choose from. And with services like Netflix, Hulu and Prime Video pumping billions of dollars into content, there is no better time to say goodbye to cable. As more consumers cut the cord, companies are rushing to provide streaming options that are simple, fast and cost-effective.
Shop Streaming Media Players on Amazon
Before you pull the trigger on a new streaming device, you'll want to consider the apps you need, whether 4K is a necessity and, of course, your budget. To help connect you with the perfect device for your lifestyle, we're zeroing in on the biggest players and showcasing the pros, cons and (of course) how to get the best deals.
Fire TV Stick with Alexa Voice Remote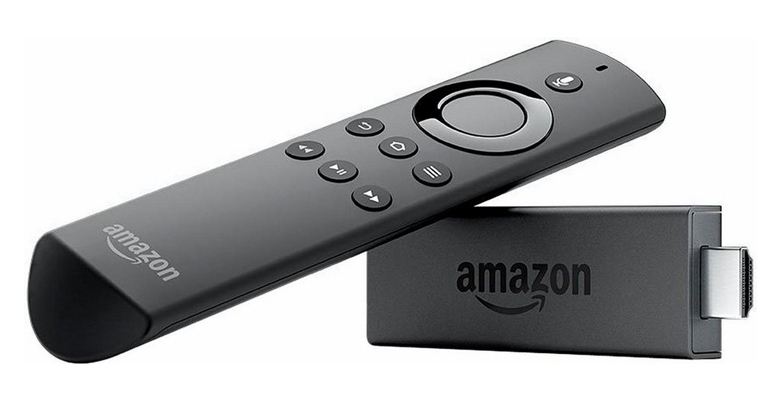 Retail Price: $39.99 via Amazon
Pros: This is a second-generation device with some nice upgrades over the original. The Alexa voice-activated remote gets all the love, as it essentially turns your TV into an Amazon Echo. You can use it to book your next Uber or even order a pizza.
Cons: While the overall speed is superior compared to the original Fire TV Stick, some Slickdealers have reported occasional lagging here and there. It also doesn't support 4K content, which might be a deal-breaker for some.
How to find the best deal: We saw the lowest price for the Fire TV Stick at $14.99 during last year's Amazon Prime Day. If you can hold out until summer, this price is likely to make a comeback during Prime Day 2020. But if you want to start streaming right away, Amazon is offering a discounted Fire TV Stick bundle that comes with 3 months of FreeTime Unlimited for the same price as purchasing the device by itself.
If you are not familiar with FreeTime Unlimited, it gives your children access to tons of kid-friendly content that can be accessed across a number of devices. The service is regularly $4.99 a month so this bundle saves you $15 (assuming you were already planning to make use of FreeTime Unlimited).
---
Fire TV Stick with 4K Ultra HD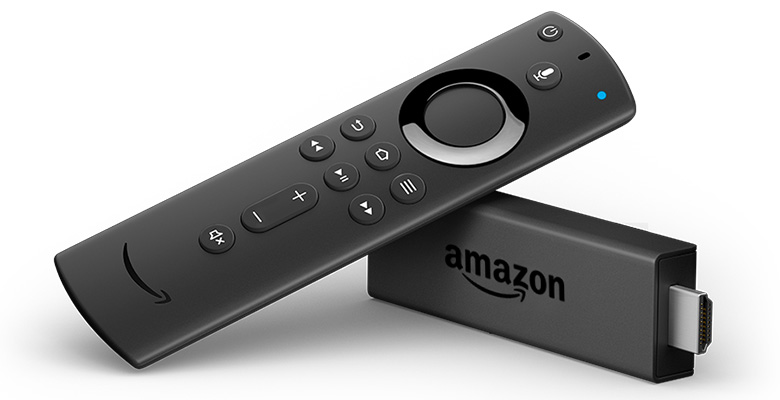 Retail Price: $49.99 via Amazon
Pros: This device adds 4K video to the popular Amazon Fire format. It also offers support for Dolby Vision, HDR and HDR10+. The 8GB of memory on the stick allows you to store even more apps and games to entertain yourself. Plus, Amazon continues to push exciting 4K content to its Prime Video service.
Cons: Since this is one of the most popular and affordable 4K streaming devices out there, you will have to wait until March 23rd for it to come back in stock.
How to find the best deal: We saw the Fire TV Stick 4K hit the $25 mark for Prime Day and Black Friday last year. There is a high likelihood that this price will re-surface for Prime Day 2020, but even a $35 sale price is worth it if you can't wait. Alternatively, Amazon tends to send out targeted 50% off coupons for this product, so be patient and maybe you'll get lucky.
To help you save even more, you can also look into Amazon's Upgrade and Trade-In program. If you wanted to upgrade to the 4K Fire TV Stick from your standard one, you can save an additional 20% off by trading in your old device.
---
NordVPN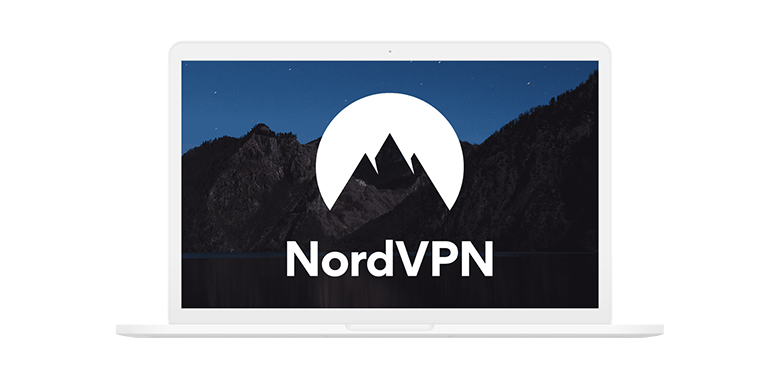 Pros: NordVPN can help you make the most of whatever streaming services you already subscribe to. If you connect your home internet network to a VPN, you can browse Netflix's international catalog, and gain access to a variety of films and TV shows that aren't available in the US.
Cons: Since NordVPN doesn't offer a standalone streaming machine, you'll need to acquire a separate device before you're ready to stream. You can probably use your PC to stream content via Nord, but its still worth considering when planning out your ideal home media setup.
Related: How to Stream the Studio Ghibli Movies in the United States
How to Find the Best Deal: Buy in bulk. For a limited time NordVPN is offering up to 70% off most of its membership plans. If you know you'll need a VPN for the foreseeable future, you can enjoy the full 70% discount and get three years for $3.49 per month (or $125.64 total). If you're experimenting with VPNs, you can also opt for a single year at $6.99 per month (or $83.88 total). All Nord's plans are supported by a 30-day money-back guarantee, so if you're not happy with the results, you can always cancel in the first month with no penalty.
This portion of the article has been sponsored by NordVPN.
---
The All-New Fire TV Cube
Retail Price: $119.99 via Amazon
Pros: A built-in infrared blaster and Alexa functionality make for the perfect hands-free combo to control your TV, soundbar and more. Alexa works when your TV is off, and doesn't require you to talk into a remote.
Cons: The Fire TV Cube's price is higher than most of the competition. Plus, some Slickdeals users have reported sluggish processing speeds when giving Alexa commands or trying to navigate content menus.
How to find the best deal: We recently saw this device go on sale for 25% off, but that deal sort of pales in comparison to last year's low of $70. However, this item is a must-have if you wish to complete your Amazon entertainment ecosystem. The Amazon Fire TV Cube is also part of the trade-in program so you can knock off an additional $18 when you trade in an eligible device. This device also qualifies for interest-free financing for 6 months so you can enjoy it now and pay it off over time.
---
Google Chromecast Ultra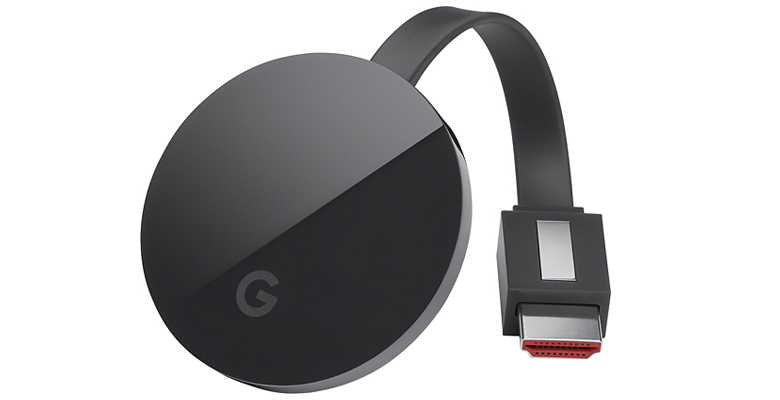 Retail Price: $69 via Best Buy, Amazon and Target.
Pros: The Chromecast Ultra boasts 4K and HDR capabilities, so you can easily sync it up with your 4K TV for high-quality streaming. It can also be controlled by your voice when partnered with a Google Home device.
Cons: Unlike many other streaming devices, the Chromecast Ultra does not come with a remote. Instead, you'll have to use a smartphone, tablet or a computer with compatible apps installed to get it rolling. Apple users will also miss out on certain features, like screen sharing for apps that don't have a built-in "cast" feature.
How to find the best deal: Look out for bundle deals. Target has offered $15 off before if you buy Google Home Mini and Chromecast together. Previously, Best Buy has also offered a bundle that includes a Google Home, Chromecast Ultra, and six months of Google Play Music for $149 when purchased in one transaction with Visa Checkout.
---
Roku Streaming Stick+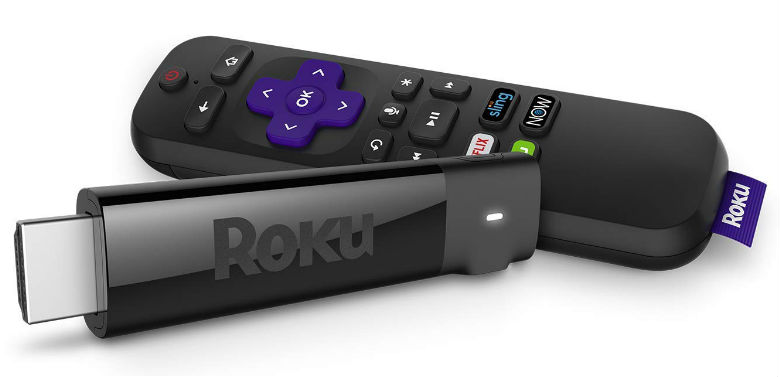 Retail Price: $59.99 via Amazon or Best Buy
Pros: Like most other streaming devices, you can use Roku to access your favorite platforms, including Netflix, Hulu and other apps, in stunning 4K Ultra HD. Plus, its quad-core processor makes it one of the fastest streaming sticks on the market today.
Cons: There are so many apps available on the Roku, and not all of them are polished or reliable. Sure, the most popular services will be fine (if there's a button for it built into the remote, you don't have to worry about it), but it can be frustrating to shovel through loads of useless apps to find the hidden gems you care about.
How to find the best deal: Discounts on the Stick+ have been hard to come by, with rare deals for as little as $35. But as with all tech, a price drop is inevitable, especially with the next generation reportedly coming out later this year in the fall. Also, watch for further savings as we head into any upcoming holidays, and if you're okay with a slightly older model, keep an eye on the clearance section of your local Walmart. The best deal for the Roku Streaming Stick+ may fall just under your nose.
---
NVIDIA Shield TV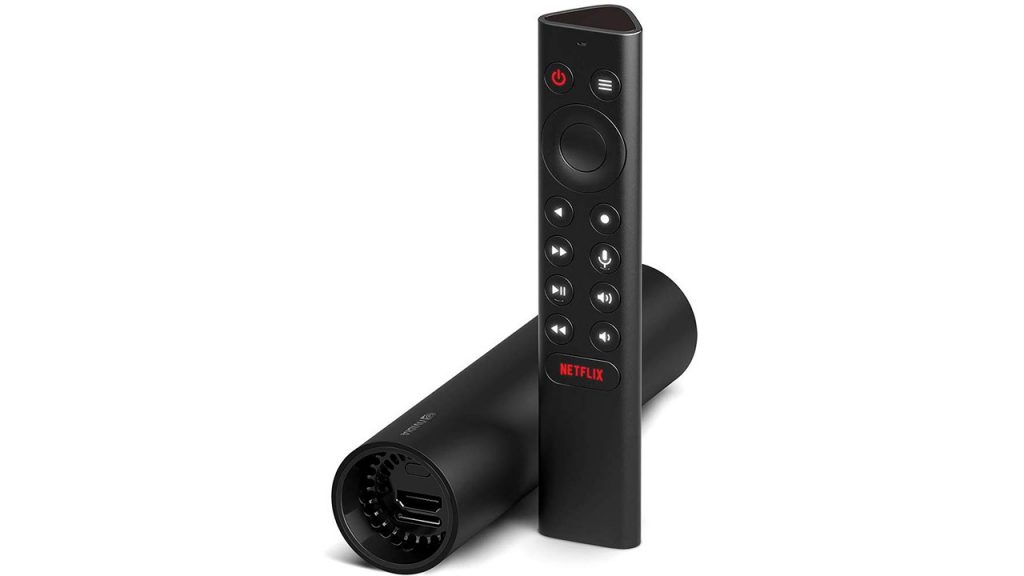 Retail Price: $149.99 via Amazon or Best Buy
Pros: The ultimate device for streaming your favorite PC games and 4K content to your TV. NVIDIA Shield TV also supports external storage so you can house more movies and/or games via a MicroSD card.
Cons: The price is significantly higher than most other 4K streaming devices. Additionally, because it runs Android TV, it works best for people who use that ecosystem for content. If most of your other smart products are made by Apple or Google, you may find yourself frustrated when you try to sync everything up.
How to find the best deal: Best Buy offered a $30 coupon before for the last generation Shield to anyone who traded in an older eligible streaming device. The NVIDIA Shield TV and Shield Controller do pop up frequently on our forums, so be sure to keep an eye out (or better yet, set a Deal Alert) for the next sale.
---
NVIDIA Shield TV Pro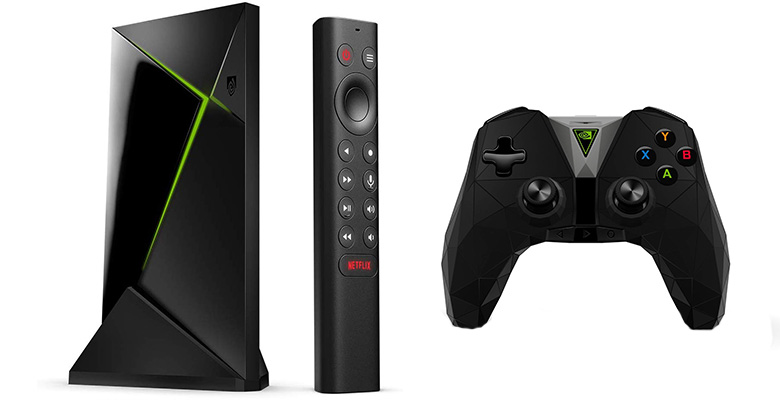 Retail Price: $199.99 via Amazon
Pros: The price for the Shield TV Pro is up there, but you are definitely getting what you pay for according to the many online reviews. The Pro offers slight upgrades to the specs of the Shield TV with more RAM, double the storage and added support for Samsung SmartThings.
The Shield TV Pro's biggest improvement is all about expandable storage. With the Shield TV Pro, you have two USB ports versus the MicroSD Card slots of its predecessor. As you can imagine, this really ups the potential capacity of this device. Besides the specs, NVIDIA has given the Pro a clean design that makes it clear this machine was built for gaming.
Cons: If you are looking to just stream TV, the price of the Pro is not justifiable. For those who do intend to take advantage of GeForce Now, the NVIDIA Shield Controller is no longer part of the package and must be purchased separately. This adds another $60 to the price tag to use the Shield TV Pro to its full potential.
Arguably the biggest hurdle to overcome with the NVIDIA Shield TV Pro is (for now) finding one. Although an updated model came out in October 2019, it's currently not listed for sale at Best Buy, Walmart, Target or many of the other major retailers. You can still find them on Amazon from third-party retailers, but some are listed for almost twice MSRP.
If you know you'll make the most of this device, it may be worth the extra money. Otherwise, we recommend you hold out for a restock. While you're waiting, consider buying a regular NVIDIA Shield TV; assuming the Shield TV Pro returns at $199, you could end up with both products for around the same price as you'd pay to get the Shield TV Pro today.
How to find the best deal: Since the NVIDIA Shield TV Pro has only been around for fewer than six months — and since it's difficult to find — there haven't been too many notable discounts for it. We think the most likely time for a restock (and hopefully a price-drop) is during this year's E3 which is set for June 9th to June 11th. Another hopeful possibility is for the controller to be bundled again with the device for a technical $30 discount.
---
Apple TV 4K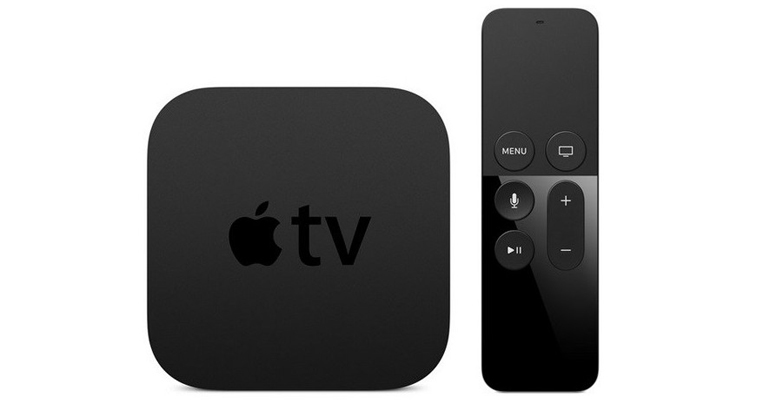 Retail Price: $169.00 via Walmart
Pros: This is one of the fastest and most capable 4K streaming devices on the market if you're in the Apple ecosystem. You can quickly and easily share your content or screen from most Apple computers, iPads or iPhones.
Cons: The Apple TV 4K certainly has an Apple price tag, and might not make sense for people who don't already use Apple devices or have Apple media within their libraries.
How to find the best deal: Apple products hardly go on sale, but last November the latest Apple TV 4K was offered for $90 when purchased through AT&T. We've also seen deals offering the Apple TV 4K for less than $150.
With all sorts of holidays and sales to look forward to in the future, the aforementioned streaming devices may be due for some deep discounts. To make sure you don't miss out, head over to our Deal Alert page to set up your notifications.
Other Slickdeals Comparison Guides
And in the meantime, check out some of this movie deal from our Frontpage:
Search URL: https://slickdeals.net/newsearch.php?firstonly=1&pp=20&sort=newest&rating=frontpage&filter%5B%5D=129270&forumid%5B%5D=9&hideexpired=1&r=1
---
Any product or service prices/offers that appear in this article are accurate at time of publish, and are subject to change without notice. Please verify the actual selling price and offer details on the merchant's site before making a purchase.