TP-Link Archer A7 AC1750 Router Review: Low Frills, High Function
TP-Link's newest router boasts speed, value and ease of use.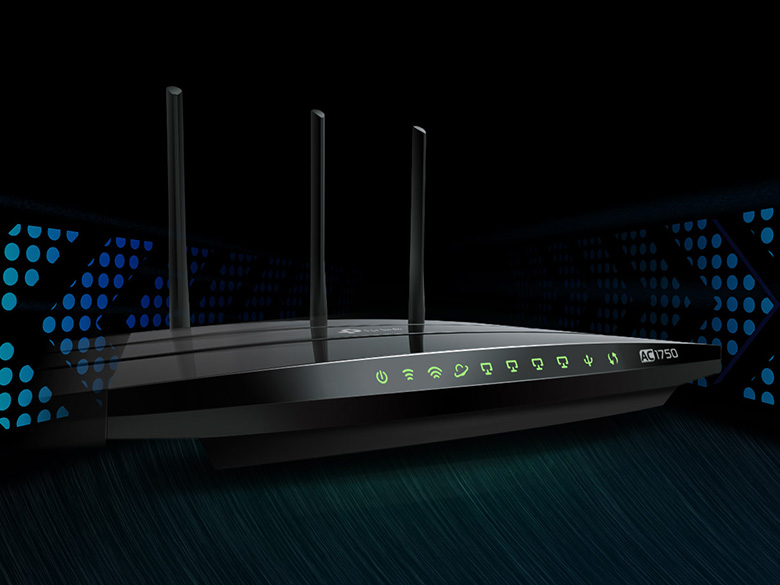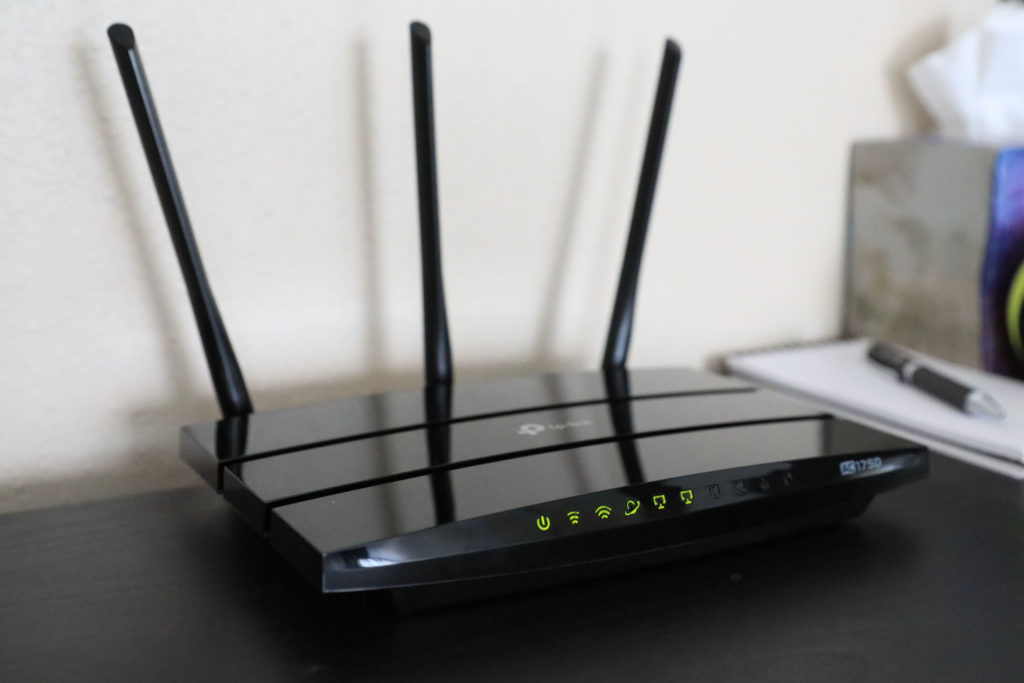 Unveiled earlier this year, the Archer A7 is the successor to TP-Link's popular Archer C7. The C7's robust hardware and low price made it a hit with users looking to eek every last kilobit out of their home networks, but after five years on the market, it was undoubtedly ready for an update.
While the Archer A7 isn't a complete rethink of the C7 formula, it does bring some notable changes to the fold with new features like Amazon Alexa and IFTTT compatibility, a simplified setup process, and a revised interface.
But in the interest of maintaining affordability, the Archer A7's design has been pared down from its predecessor. Does the TP-Link's latest AC1750 dual band router still have it where it counts? Let's find out.
Search URL: https://slickdeals.net/newsearch.php?firstonly=1&pp=20&sort=newest&rating=popular&forumid%5B%5D=9&hideexpired=1&q=%40title+%22archer+a7%22&r=1
Product Review 26820
TP-Link Archer A7 Specifications
Dual band WiFi speeds up to 1750 Mbps* (Using N450 + AC1300)
Three adjustable WiFi antennas
WPA/WPA2 security
Access point mode
QoS and parental controls
Compatible with Amazon Alexa and IFTTT
USB share port for cloud storage or photo, music and video sharing
A Familiar Design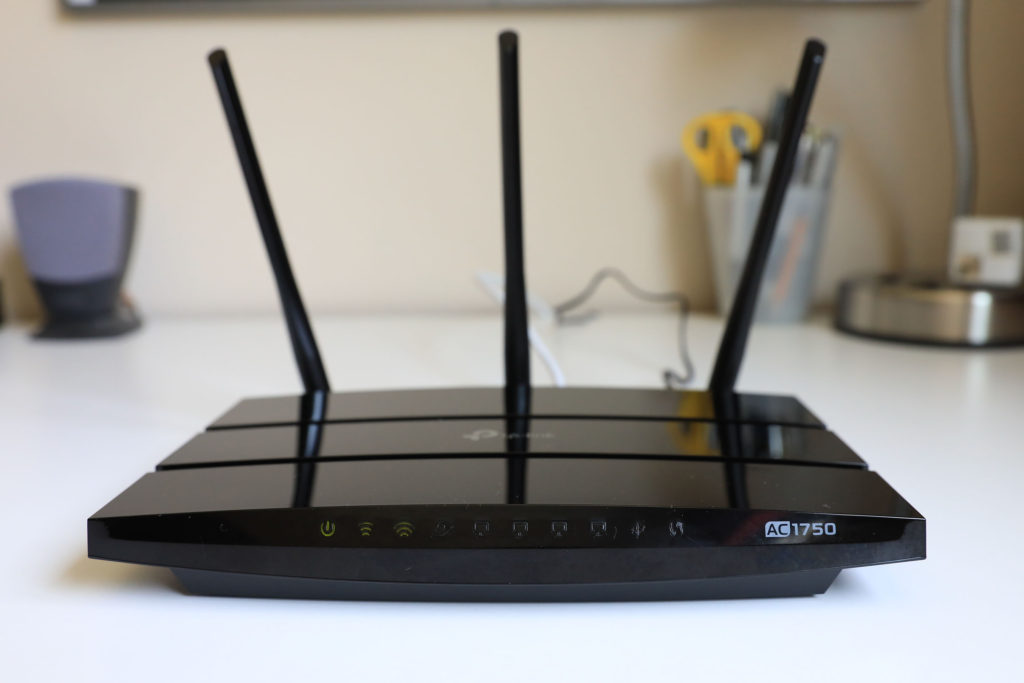 TP-Link's focus on the fundamentals is immediately evident with the Archer A7. And most would be hard pressed to discern the A7 from the C7 at a glance, as the exterior is essentially unchanged.
That's not necessarily a bad thing, though. While it's not a head turner, the gloss black case isn't an eyesore by any means. The minimalist approach allows it to blend easily into a wide range of home decors. A row of status lights lines the front of the device indicating the usual attributes like power, port connection status and WiFi activity. And a trio of adjustable WiFi antennas are installed in the back, giving the A7 a purposeful vibe.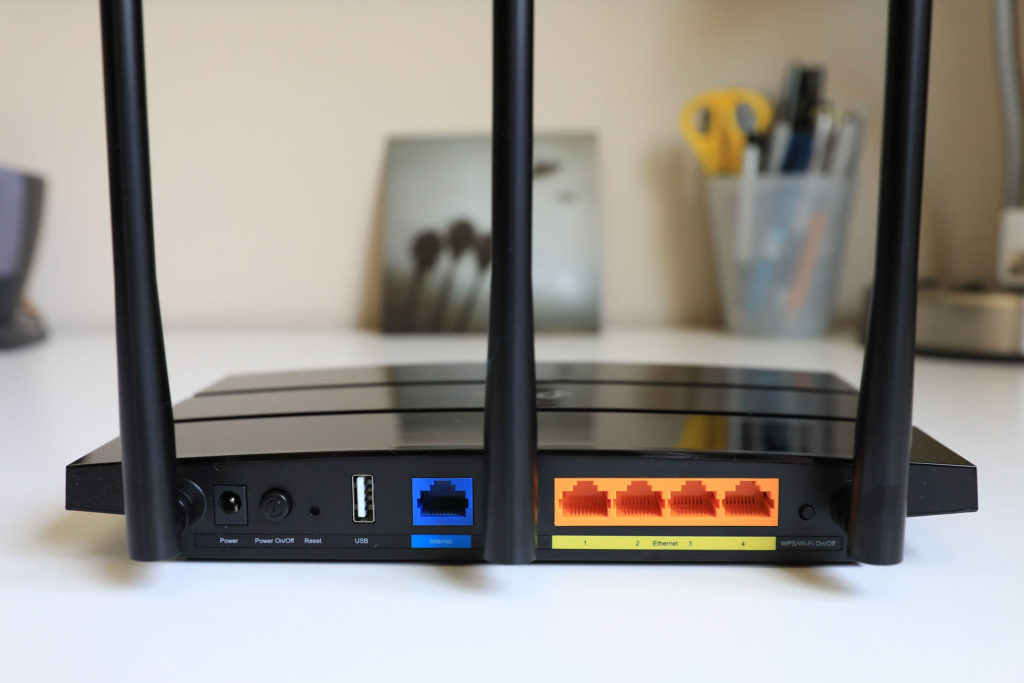 At the rear you'll find the expected lineup of ports and switches, and it's here where the A7 starts to differentiate itself. The A7 is down to one USB 2.0 port versus the C7's two, and the A7 sees a move of the WiFi On/Off function from a switch on the left side of the USB ports to a button on the far right. Four gigabit Ethernet ports are available for wired connections, and another dedicated Ethernet port allows for the modem connection.
Hassle-Free Setup
TP-Link offers two configuration methods to set up the Archer A7. Both are designed to minimize hassle and get you up and running in as little time as possible.

For traditionalists, the A7 provides a browser-based setup process through a wired connection. We tried this method first. Getting the process underway is simply a matter of firing up your web browser of choice and heading to either tplinkwifi.net or 192.168.0.1, which both send you to the router's setup software.
After creating a username and password, the Archer A7's setup process walks you through the basics of setting up your network. If you're familiar with this type of setup process, you can go from out of the box to online in less than five minutes.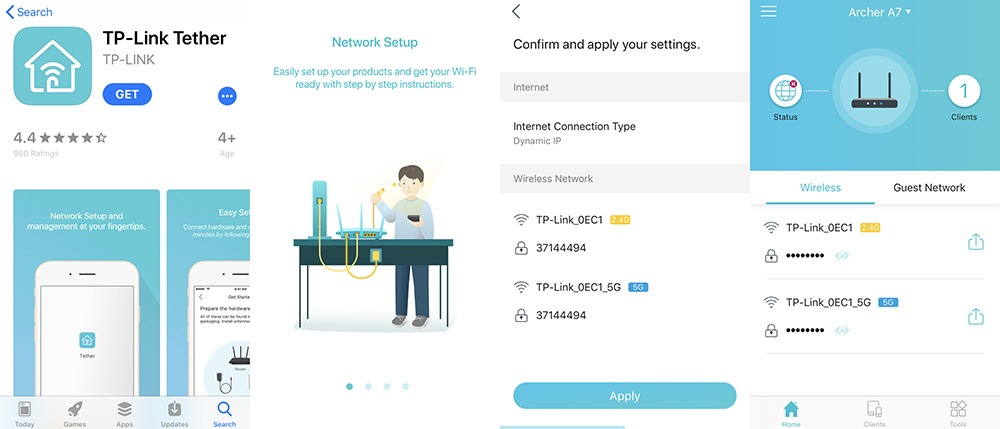 If you prefer going through the configuration process with a mobile device (or simply don't need a wired connection), TP-Link offers an alternate setup method with Tether. Available in both the iTunes and Google Play stores, the free app directs users to log into the router wirelessly for the setup process. It also provides a handy way to check on the router's status. Plus, you can even make configuration changes without having to sit down at a PC.
Blistering Performance, Limited Range
Once we had the router up and running, we headed over to Speedtest.net to see how the Archer A7 performs in the real world. Our first test was conducted from a desktop PC hooked to the network through an Ethernet port to a 300Mbps internet connection:

As the numbers indicate, the Archer A7 utilized the full bandwidth of the connection right out of the box. No special configuration or firmware changes were required. Of course, this is to be expected with a physical connection — the real question is how it performs wirelessly.
Connected to the 5GHz network and standing about five feet away from the router, the Archer A7's wireless performance actually exceeded what we saw with the Ethernet connection. Your mileage may vary, of course, but the results were encouraging. Next, we moved the test to a room known for wireless drop-off. While this location is only about twenty feet away from our first wireless test spot, our Netgear R7000 has had trouble maintaining a stable 5GHz wireless connection from this room in the past. The Archer A7 struggled here as well, unfortunately. We saw a steep decline in bandwidth, and occasionally lost connection to the network altogether.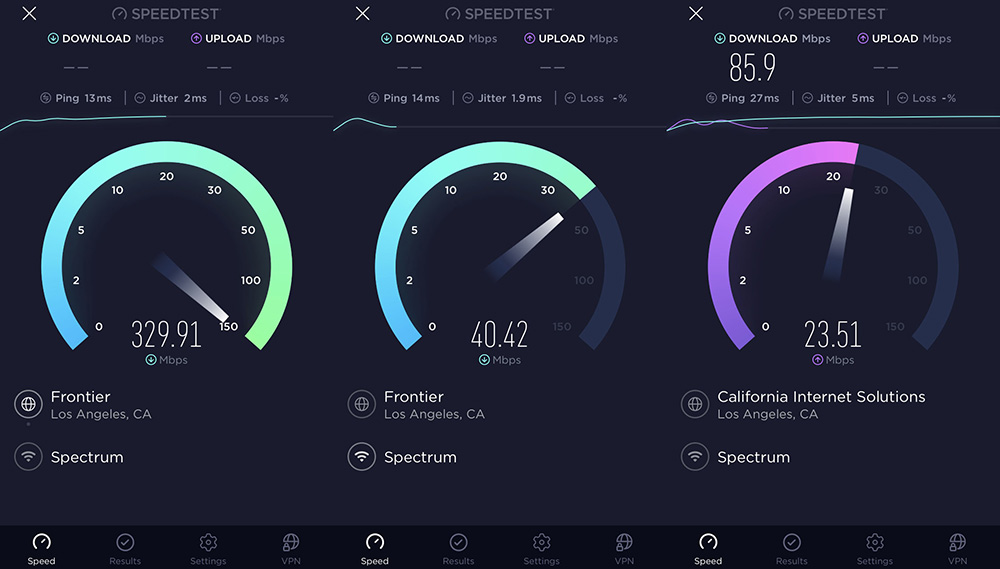 [Left]: 5GHz standing next to router. [Middle]: 5Ghz in office dead zone. [Right]: 2.4GHz in office dead zone.
Switching to the stronger 2.4GHz network improves the situation, but it comes at the cost of potential speeds. Plus, it's not exactly convenient having to switch between the 2.4GHz and 5GHz wireless networks as you move around your home. Without the ability to swap out the A7's antennas, there isn't an upgrade path available to address potential issues like this in homes that have signal issues in certain rooms –- you'll simply have to move the router closer to those areas in order to strengthen the coverage.
Should You Buy The TP-Link Archer A7?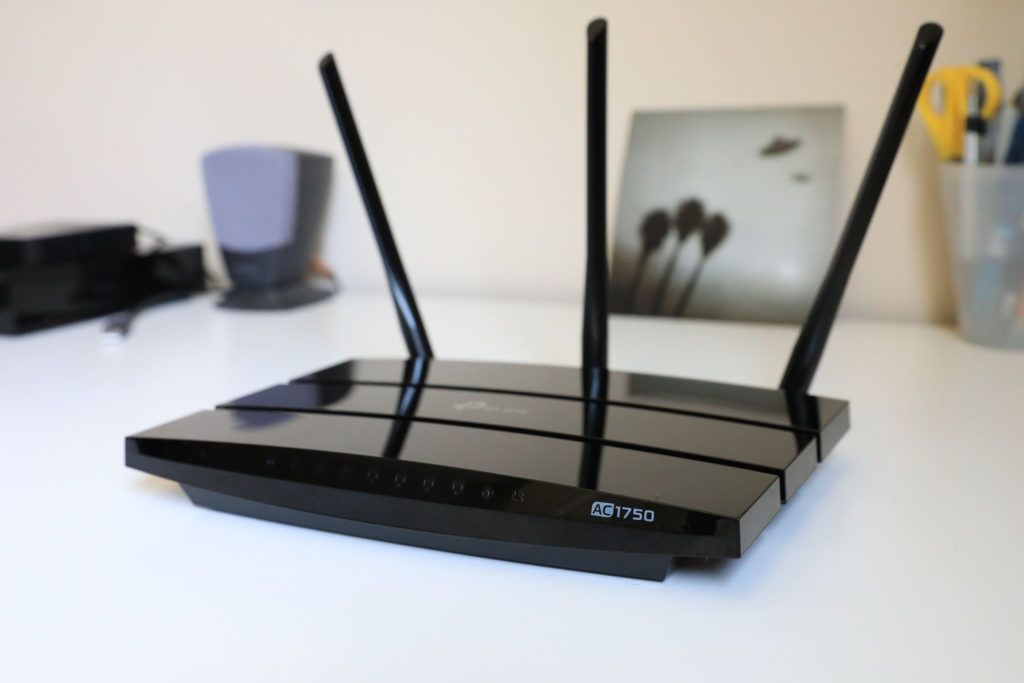 The TP-Link Archer A7 isn't a particular standout in terms of design or feature set, but it's hard to argue with the value proposition it offers. While the A7 retails for $79.99, it's available for as little as $59.99 right now.
Search URL: https://slickdeals.net/newsearch.php?firstonly=1&pp=20&sort=newest&rating=popular&forumid%5B%5D=9&hideexpired=1&q=%40title+%22archer+a7%22&r=1
Although its WiFi range may be limited in larger homes or congested areas, it's a great choice for casual home users looking to upgrade in order to exploit the full capabilities of the latest wireless devices. And the effortless setup process is just the icing on the cake.
Buy TP-Link Archer A7 on Amazon
Do you have the Archer A7? How well does it perform in your home? Have you found better performance at the same price? Let us know in the comments section below!
See all deals on routers here!
Our editors strive to ensure that the information in this article is accurate as of the date published, but please keep in mind that offers can change. We encourage you to verify all terms and conditions of any product before you apply.