Traveling to Europe with Kids isn't as Expensive as You Think
It's all about planning ahead.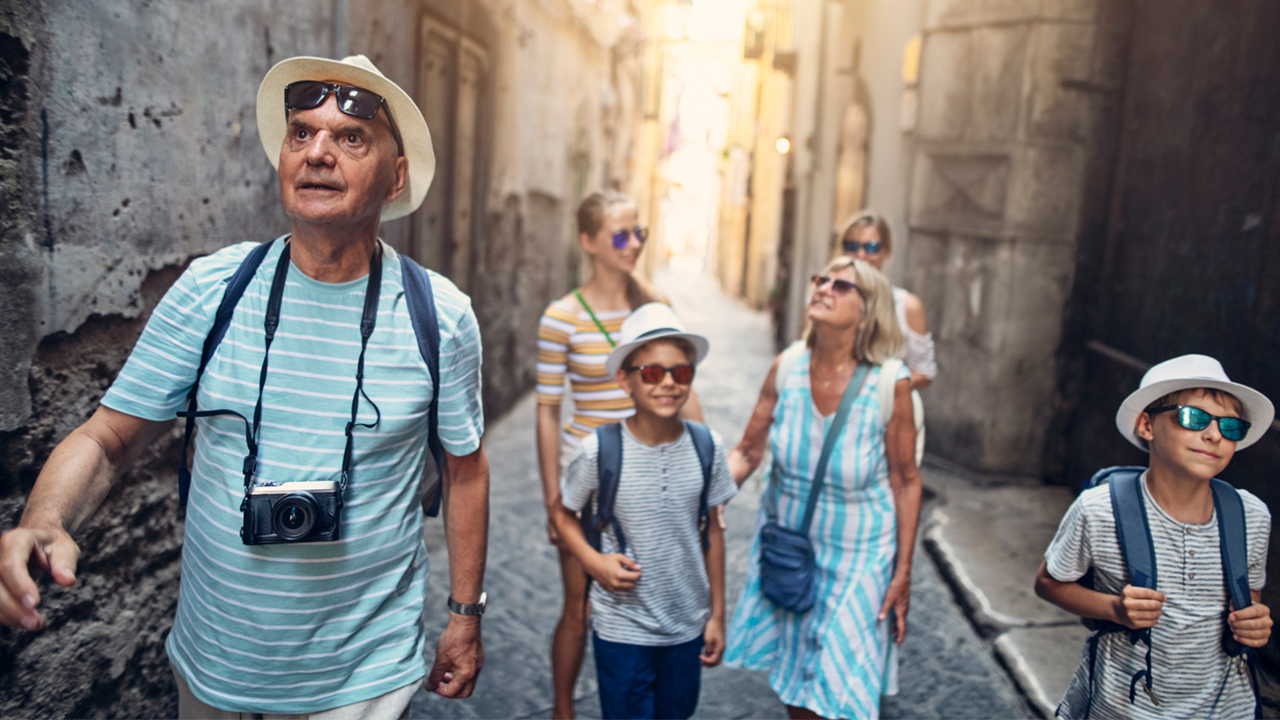 Over the last five years, I've taken my children on at least six different European vacations, a few of which lasted for three to four weeks. They were only 3 and 5 when we introduced them to European travel with a trip to the center of Ancient Rome, Italy's famous Amalfi Coast and throughout Germany and Switzerland.
Since then, they've been to Italy two more times, but also to Spain, France, England, Scotland, Greece, Albania and Croatia. Last year, when they were 8 and 10, we took them on a whirlwind trip through Northern Europe. And in October of this year, we'll be spending two weeks in Portugal, with the final few days in the Spanish cities of Seville and Ronda.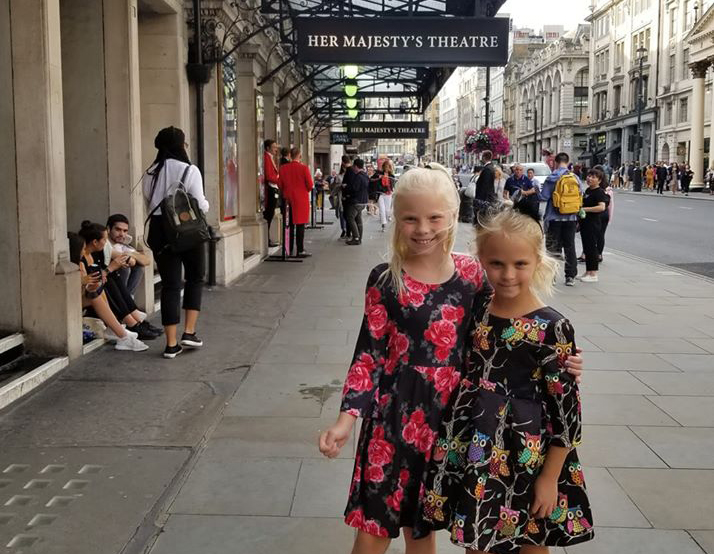 My family's European travel history definitely blows people's minds from time to time, just because there's so much of it. Over and over though, I get one question more than any other: "How do you afford to take your kids to Europe so often?"
This question always surprises me, because traveling to Europe isn't necessarily more expensive than traveling anywhere else, including trips you might take with your kids within the United States.
The key is to plan ahead and spend a bit more time than normal looking for ways to save. To help with this planning, I'm covering my top tips for saving money when traveling with kids to Europe.
Look for Cheap Flight Deals or Cash in Airline Miles

The most expensive (and stressful) component of any trip to Europe with kids is the potential cost of airfare. After all, it's not uncommon to see roundtrip flights to Europe in economy go for $1,000 or more. This cost is only exacerbated when you have parents and kids to buy for.
That's why we look out for cheap flight deals using websites like TheFlightDeal and Secret Flying. Both sites list daily flight deals to destinations around the world — though the deals don't last long. Still, these websites alerted me to roundtrip flights into Madrid, Spain and home from Paris for less than $400 each.
I also ran into roundtrip flights for a little over $400 to the UK last summer (into London and home from Edinburgh, Scotland), which turned out to be one of our favorite European trips with the kids so far.
Sometimes I also cash in airline miles from various programs to pay for our flights. My favorite frequent flyer program for flights to Europe, Air France/Flying Blue, has lots of roundtrip flights in economy to various European destinations for less than 50,000 miles roundtrip per person, plus airline taxes and fees.
Fortunately, you can earn rewards in this program with top travel credit cards that earn Chase Ultimate Rewards points, American Express Membership Rewards points, and other flexible points.
RELATED: The Best Travel Credit Cards: Compare Current Offers, Rewards and Perks
Book Early and Be Flexible
When you're planning a trip to Europe with credit card rewards or with cash, it always pays to start researching and comparing all your options early. I frequently book flights to Europe 10 months ahead, or even more.
In fact, I normally suggest planning European travel as early as one year out. With that much prep time, you'll be able to keep your eye out for exceptional deals and strike quickly when you find a cheap flight that works for your dates.
Keeping that in mind, try to be as flexible as possible with your travel destinations and dates. You should also look at flying out of alternate airports. Driving a few hours out of your way could mean bigger savings. Ultimately, being flexible allows to you can take advantage of deals that may only be available from certain airports or on certain days of the week. 
Pro Tip: I almost always find the lowest airfare prices (and best award availability with miles) for flights to Europe on Mondays or Tuesdays.
Book Cheap Airbnbs or Rental Condos
I love my kids to death, but I have no desire to share a bedroom with them. As a result, we tend to book inexpensive Airbnbs and rental condos wherever we travel, but especially in Europe.
I love having a separate sleeping place for the kids, but it's also nice to have a kitchen so we can prepare some of our own meals. At the very least, we always have coffee and breakfast "at home" before we head out for a day of sightseeing.
While prices for rental condos can vary throughout Europe, we have found a surprising number of affordable options in central locations we have loved. For example, our upcoming stay in this two-bedroom condo in Porto, Portugal set us back just $326 for two nights, which works out to just $163 per night.
And this place isn't a dump. Not only does it have two bedrooms, but it has an expansive kitchen, a living area to spread out in and an elevator in the building. It's also located in Central Porto right next to the Ribeira area of the city.
Look into Affordable Cruises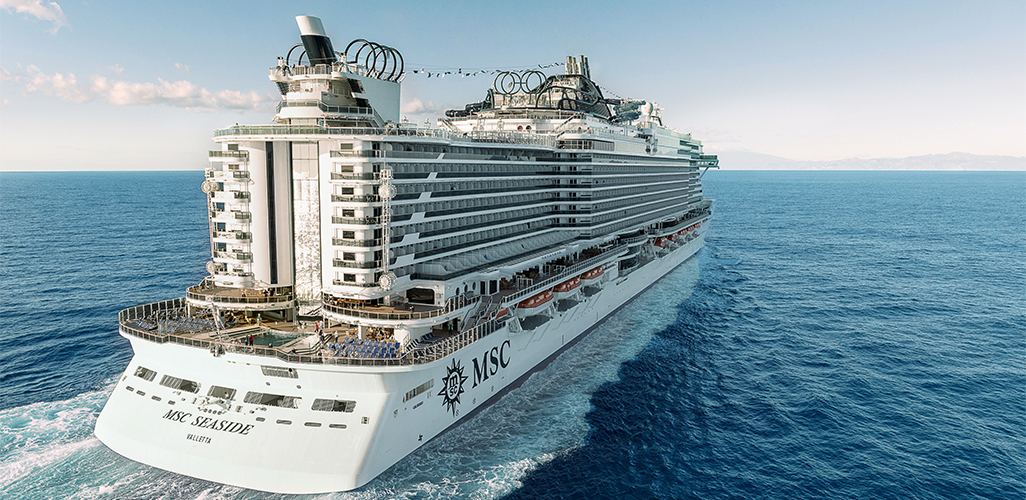 Finally, we sometimes throw an affordable family cruise into the mix. This helps us get a break with the free kids clubs on the ship, but we also love to wake up in a new destination every day.
We have taken three cruises in Europe so far, and all of them were on MSC Cruises. Our first was a cruise of the Adriatic out of Venice, Italy, but we have since taken a Mediterranean cruise out of Rome, and a Norwegian fjords cruise out of Copenhagen, Denmark.
We're not "huge" cruisers by any means, but we frequently find Europe cruises on MSC for less than $2,500 for the week, including the kids. It helps that kids ages 11 and under cruise free on select itineraries with this cruise line, but they're also affordable to begin with.
While $2,500 for a week sounds like a lot, you have to remember this includes your hotel, all your meals for the day, and transportation from place to place in one rate. For a family of four, that means you're only spending around $357 a day, or $89.35 a day per person.
Cruises also offer an inexpensive way to check out new European destinations you may want to go back and explore one day. They can also be a lot of fun thanks to the constant activities and entertainment around the ship.
The Bottom Line
Don't let anyone convince you that family travel to Europe is out of reach. And definitely don't put off planning if you know you want to take your kids to explore amazing landmarks from world history or see some of the planet's most famous works of art. Learn to be flexible and think outside the box. You might be surprised at how much you can see for a price you can afford.
---
Make sure you get the best price on your next flight, hotel or cruise by setting a Deal Alert. We'll let you know whenever a new offer is posted. You can also check out the latest deals on our Travel Deals page.
UP NEXT:
Our editors strive to ensure that the information in this article is accurate as of the date published, but please keep in mind that offers can change. We encourage you to verify all terms and conditions of any product before you apply.