Tumbler Comparison Test: Yeti Vs. RTIC and Ozark Trail
Are you paying a premium on your tumbler?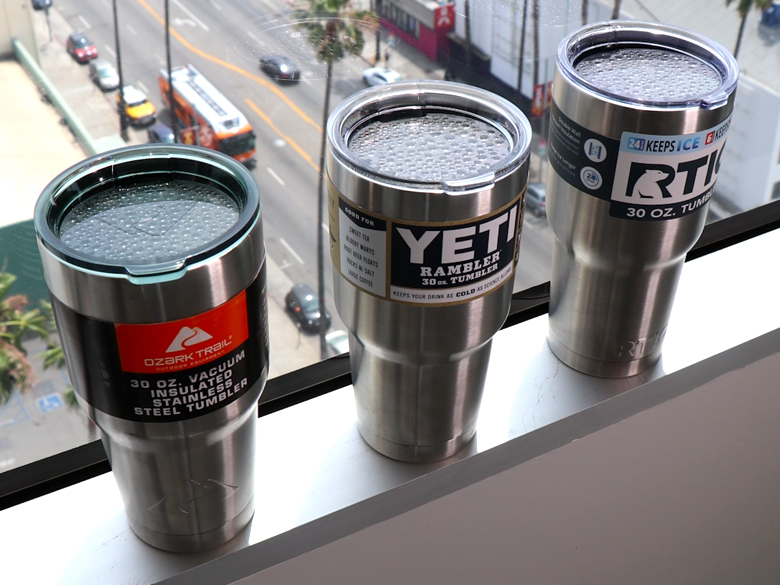 We usually see at least one popular or Frontpage deal per month for either RTIC or Ozark tumblers. What many people seem to wonder, however, is how these two brands stack up against each other, as well as how they both compare to the high-end Yeti brand. So we decided to put them to the test.
Mainly, we wanted to see if there was actually a difference between the $30 to $40 Yeti tumbler and the more affordable alternatives, which can be bought for $9 to $12 when they're on sale. We expected them to perform the same, but wanted to make sure.
threadID: 10435380
To end the discussion once and for all, we bought 30-ounce tumblers from each brand and tested how long they can keep your drinks hot. The RTIC tumbler promises to keep drinks hot for up to six hours, so we used that time frame for our test.
We heated 30 ounces of water per cup in a microwave for four minutes and then checked how much the temperature dropped every hour for six hours. As you can see in the video and the graph below, there was no noticeable difference between the different brands.
tgXTzRbcwX0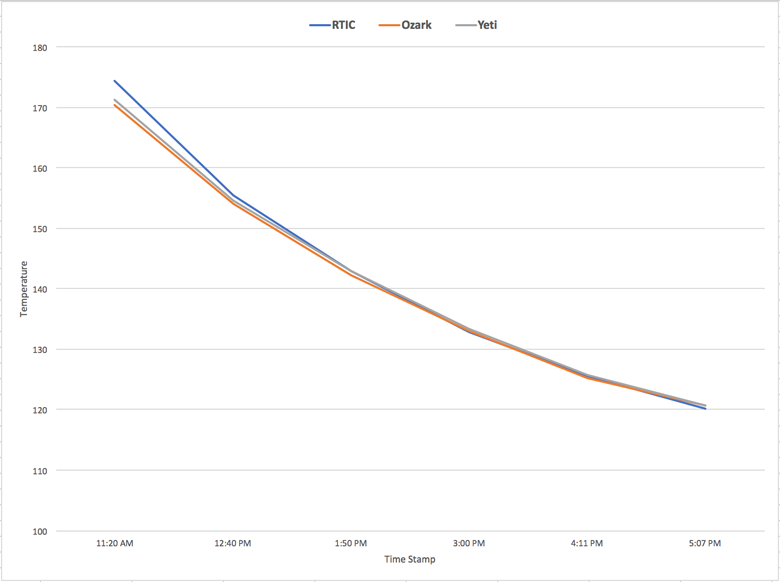 The RTIC tumbler technically had the biggest drop since it started at a slightly higher temperature, but it's highly unlikely you'd be able to pick up on that difference. For reference, the ideal drinking temperature is around 136 degrees F, according to a 2008 study found on PubMed.
Considering these tumblers performed the same and look almost identical to each other, we recommend setting a deal alert for either of the two more affordable options if you're looking to buy a new tumbler. As soon as a deal is posted, you'll get a notification and you can see if the deal is slick or not.
Set one-click RTIC tumbler Deal Alert
Set one-click Ozark tumbler Deal Alert
---
Any product or service prices/offers that appear in this article are accurate at time of publish, and are subject to change without notice. Please verify the actual selling price and offer details on the merchant's site before making a purchase.