Experience Immersive Gaming with the ViewSonic ELITE XG270QC Curved Monitor
ViewSonic's latest gaming monitor features a 1500R curve, 165Hz refresh and HDR.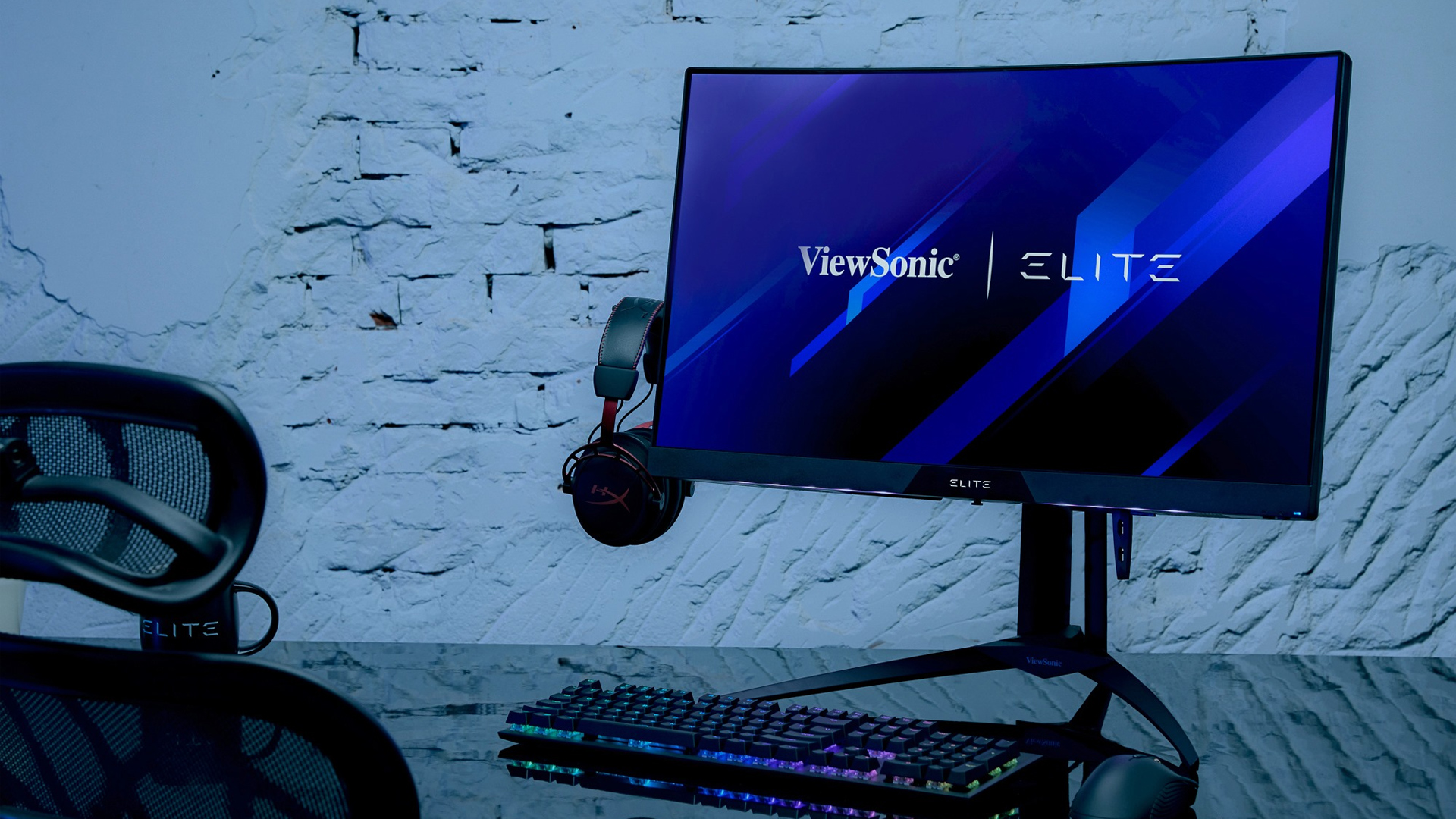 The new ViewSonic ELITE XG270QC monitor combines high refresh rates, bright HDR and a subtle curve to deliver an immersive experience tailored specifically for gamers, according to ViewSonic.
Available now in the U.S., the ELITE XG270QC packs a ton of high-end specifications into its a gamer-focused design for a price of $449.99. Let's take a closer look at how ViewSonic aims to set itself apart with the ELITE XG270QC.
Shop the ViewSonic Elite XG270QC
Tech Specs
27-inch 1440p (2560 x 1440) display
MVA panel type
165Hz max refresh rate
AMD FreeSync Premium Pro
HDR400 Certified
550 nits peak brightness
90% DCI-P3 coverage
3000:1 contrast ratio
3ms GTG pixel response time (1ms MPRT)
Gaming Performance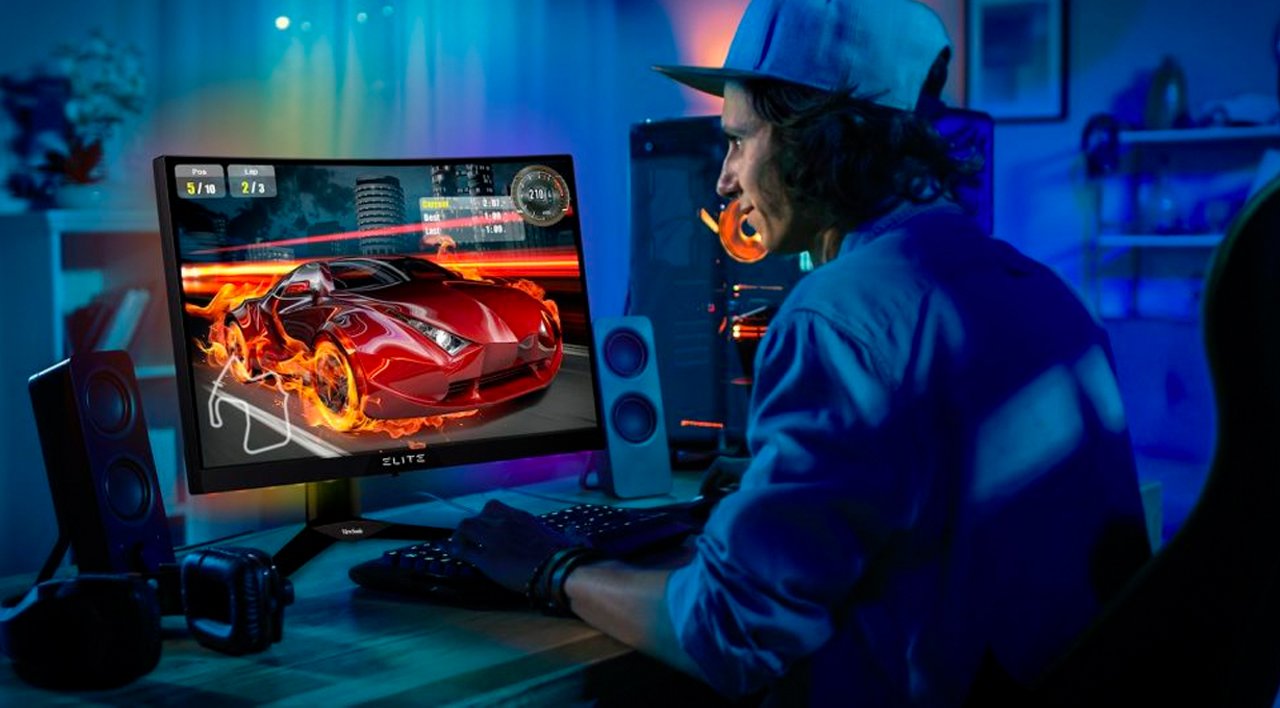 The ViewSonic Elite XG270QC is a 27-inch MVA display that features sharp visuals with a resolution of 2560 x 1440 (1440p). ViewSonic says that a grey-to-grey pixel response time of 3ms (1ms MPRT) enhances sharpness further, along with its PureXP technology, which uses backlight strobing to reduce the effect of motion blur.
This is particularly important to gamers who intend to play at high frame rates, and this panel can support refresh rates as high as 165Hz. AMD FreeSync Premium Pro adaptive refresh capabilities keep the screen perfectly in sync with your graphics card, eliminating screen tearing or stuttering as frame rates rise and fall during the heat of gameplay.
The Elite XG270QC also promises strong HDR performance, with VESA DisplayHDR 400-certified support. Peak brightness is around 550 nits with 90% DCI-P3 coverage, which sits at the upper end of what you can expect from most modern gaming displays.
HDR helps to enhance game visuals by drastically increasing the range of brightness and contrast that can be displayed at once. This can, for example, help to increase the impact of explosions or lighting effects, and bring out details in high-contrast scenes like dense forests or dark rooms.
And of course, the 1500R curved screen wraps all of this performance around you subtly to encompass more of your peripheral vision, which ViewSonic says brings about more immersive gaming.
A Gamer-Focused Design

High refresh rates and fast pixels are the least you'd expect from a gaming monitor, but the Elite XG270QC goes further with a collection of gamer-centric design innovations ViewSonic calls Elite Design Enhancements (EDE).
These enhancements include a headphone hook on the rear of the display and RGB ambient lighting that illuminates the wall behind the screen. There's also a mouse bungie that folds down from the lower right edge of the screen. (This is a hook that holds the wire from your mouse, reducing wire tension and drag.)
The base also features a small groove designed to be the perfect spot for propping up your phone, which can be handy if you have a stream or chat application running on your phone while you play.
Flexibility in Mind

ViewSonic has designed the Elite XG270QC to be flexible enough for a range of different use cases, from games console use to multi-screen setups.
The base stand is a metal construction for maximum sturdiness, with long narrow legs to minimize the space used on your desk. It also offers height, tilt and swivel adjustments to help you achieve the ideal seating position. However, it can also be mounted on the wall if you prefer.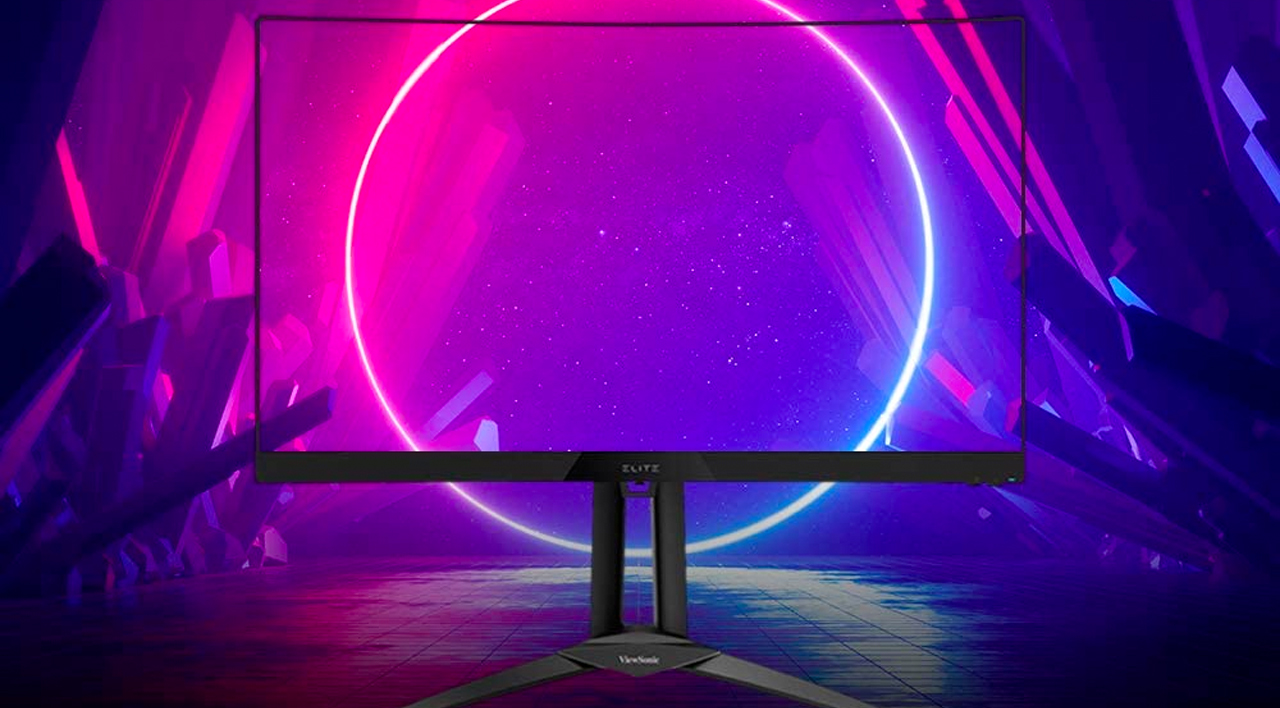 The three-sided thin bezel display is a gamer-focused design, intended to deliver the best possible multi-display setup when the screens are placed right alongside one another.
And finally, if you own an Xbox or PlayStation, or even a Mac computer, the screen also features HDMI 2.0 input for compatibility with all of these devices, alongside USB Type-A and DisplayPort 1.4 inputs, the latter of which is required to hit the highest refresh rates.
Shop the ViewSonic Elite XG270QC
---
Any product or service prices/offers that appear in this article are accurate at time of publish, and are subject to change without notice. Please verify the actual selling price and offer details on the merchant's site before making a purchase.