What You Should Know Before Buying a Refurbished Camera
Avoid the scams on refurb camera gear. Know what to look for and where to buy.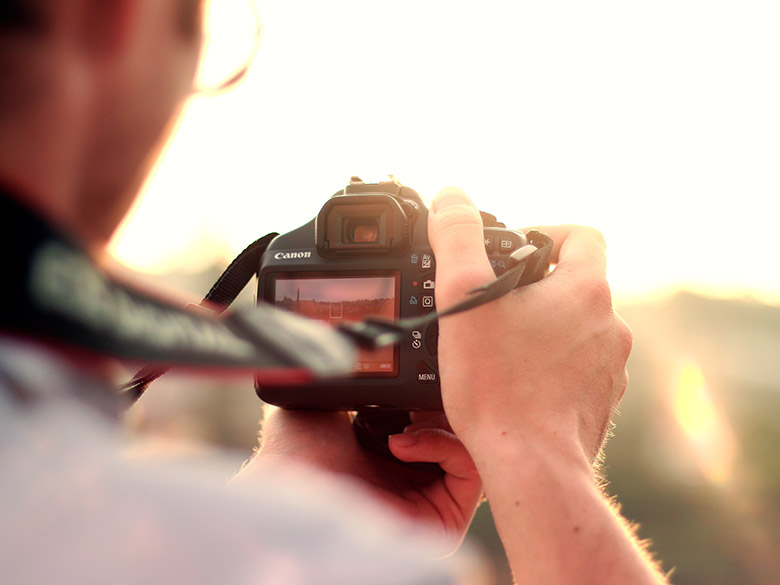 Photography is an expensive hobby that only gets more expensive the more professional you get. To help cut costs, it's tempting to wait for items to go on sale or to buy used gear, but another (often less-considered) alternative is buying refurbished.
While refurbished items aren't "new," a quality refurbished item should have been fully restored to like-new condition before it was put back on sale. Typically, these items were opened for one of the following reasons:
The product was used as a demo item
The product arrived at the store in damaged packaging
A customer returned the product
The product shipped with a manufacturer defect.
These items are then inspected and, if necessary, repaired before they are returned to the store as refurbished.
Pros and Cons of Buying Refurbished
An obvious advantage to buying refurbished is the nice 10% to 30% discount off the MSRP. Getting 30% off the retail price without having to fool around with rebates is enough to tempt most serious photographers. In many cases, you are getting what is basically a "new" item at a substantial discount. It's also important to note that the percentage of the discount isn't typically determined by the quality of the product, so much as the demand. Newer or more popular products get smaller discounts while you'll typically see better deals on older models .
Of course, the downside of buying refurbished is that you can never be totally sure why the item was marked as refurbished to begin with. It could be nothing, or it could be a defect that comes back to bite you. Usually, you only get to look at a few pictures online before deciding to buy. While obvious signs of wear should be shared in the description, it can definitely be a roll of the dice.
One thing you can do to reduce your chances of getting a bad deal is always read the description of the listing to verify what accessories come with the item. Don't just assume that since a new kit includes items like a battery, charging cable, etc., that a refurbished kit will also include them. In fact, the biggest complaints about refurbished items tend to be that items were not included, despite being listed in the description. Therefore, it's a good idea to always verify you got everything that was advertised.
Best Deals on Refurbished Cameras
Taking the time to research the best products in your price range is the first step toward making good purchase decisions.
Set up a deal alert and we'll notify you when more refurbished cameras go on sale.
Buy From Authorized Dealers Only
Refurbished items can be bought directly from the manufacturer, but the biggest savings usually come from purchasing through an authorized dealer. It's generally a bad idea to buy camera gear from a seller that is not authorized by the camera manufacturer. The equipment might be refurbished, but you have no way of knowing who actually did the repairs. Basically, buying from an unauthorized dealer drastically increases your chances of getting ripped off.
Authorized sellers offer refurbished gear that has been inspected and repaired by someone trusted by the camera manufacturer. Additionally, authorized dealers typically offer at least a 30 to 60-day warranty, so even if you end up with a lemon, you have the option of returning it for a refund. Most manufacturers, like Nikon and Canon, list verified dealers on their product pages. If you don't see the dealer on the manufacture's page, it doesn't necessary mean it's bad, but it should raise a red flag. Do a little more digging, check for reviews, and verify warranties before making a purchase.
Top Refurbished Dealers

Adorama
Adorama is a great place to pick up refurbished camera gear. All refurbished products come with a 90-day return-to-manufacturer warranty. Plus, you can pick up some superb deals. We've seen refurbished cameras and lenses selling on Adorama for anywhere from $50 off lenses to hundreds of dollars off retail prices on cameras.
For example, you can save $897.95 on a refurbished Nikon D850 DSLR camera body. It normally retails for $3,296.95 but is available at Adorama for $2,399. Or you can get a Nikon D500 DX-Format DSLR Body for $1,199. That's a saving of $797.95 off the MSRP of $1996.95
B&H Photo
B&H Photo has a nice rotating selection of refurbished cameras and lenses with deals from $30 to $500 dollars off high-end photography equipment. Warranties vary from product to product, so be sure to check before you buy.
For example, the Nikon D7500 20.9MP body-only retail price is $799.00. Save $200 and get a refurbished Nikon D7500 for $599.
BuyDig
Currently BuyDig does not have any deals on refurbished cameras. However, they likely will in the future. For example, in 2019, a refurbished Nikon D5600 went on sale for $299, which came in a bundle with 18-55mm VR Lens and 70-33mm VR Lens. Usually, the Nikon D5600 retails at $696.95. Set up a Deal Alert and we'll let you know when deals are posted.
Canon
The Canon store has some superb deals on refurbished items, and they all come with a 1-year limited warranty. If you are in the market for a new Canon lens and don't want to pay retail, you should check out their selection of refurbished lenses. There are a lot to choose from at really good prices. Canon also has great deals on smaller more lightweight cameras, like this Canon EOS M6 EF-M which went for $559.20, which is nearly %50 off the MSRP back in 2019.
Nikon
The Official Nikon store usually has a wide selection of refurbished cameras and lenses as well. All refurbished camera gear purchased on the Nikon page comes with a 90-day warranty and at least a 10% discount off the retail price. While you may find bigger discounts on refurbished items at other stores, the official Nikon store has a bigger selection if you're looking for something specific.
Of course, if you don't have time to wade through everything, you'll find some of the best deals here. Keep in mind that the best time to purchase from Nikon is during one of their 10% off all refurbished items plus free shipping deals. If history is any indication, Nikon has this deal a couple of times a year.
eBay
eBay tends to be a tangled mess of shops that look good on the outside, but turn out to be a guy in a trench coat on the street corner. Just because a dealer claims they're an authorized refurbished dealer doesn't mean they are legit. Before making a purchase, review the seller's feedback, read over the return policies for their store, and ask questions about anything that is not clearly stated in the description.
eBay can definitely still be a good place to pick up refurbished gear, as long as you go with a reputable shop. Adorama, for example, has an eBay shop and is, as mentioned above, a trusted seller. You'll want to look for something indicating that the shop is an authorized dealer, like this image on the right. If you do decide to take a risk on a lesser-known eBay store, be sure to use PayPal so that you can at least get your money back if the deal goes sour.
Check out the our Camera deals page for updates on the latest refurbished camera deals.
---
Any product or service prices/offers that appear in this article are accurate at time of publish, and are subject to change without notice. Please verify the actual selling price and offer details on the merchant's site before making a purchase.