Which Alexa-Enabled Device Is Right for You?
Prime Day is coming up, but are you ready for the exclusive deals via Alexa?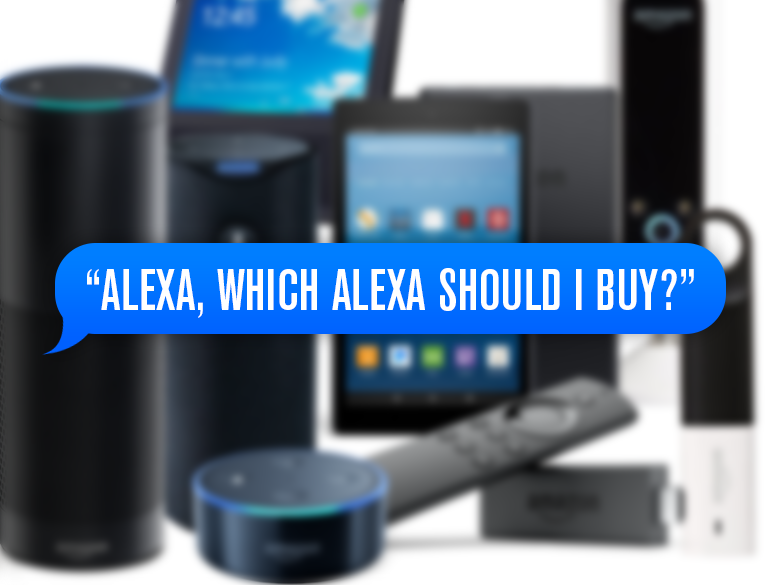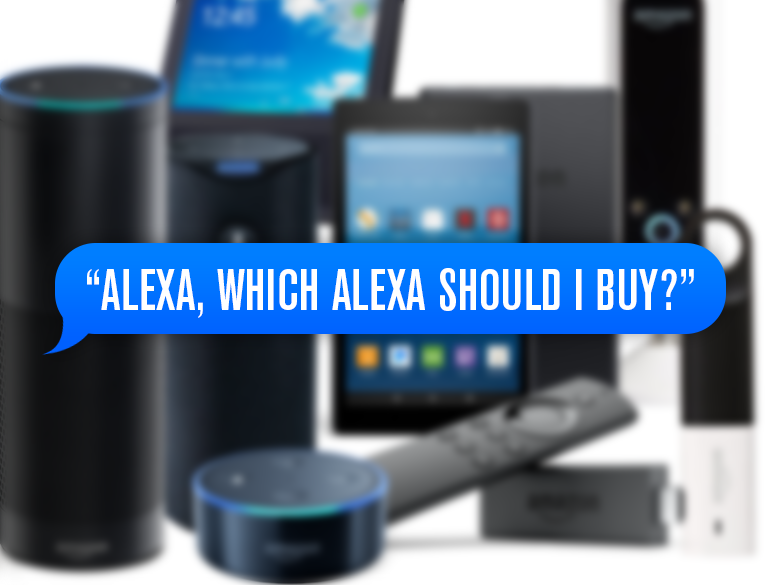 With Amazon offering more and more deals when shoppers place voice orders using an Alexa-enabled device, you may be considering jumping on the voice-activated shopping train. You can access Alexa for free via the Amazon app, but if you're already in the market for some sort of smart home device, now might be the best time to buy.
The question that has yet to be answered, though, is which Amazon Alexa-enabled device is the best — or at least, the best for different types of shoppers? We took a look at all of the options to get an idea of what's going to be the best choice for the best price. Here's what we found.
Amazon Echo 2nd Generation ($79.99; Seen on Slickdeals as low as $65)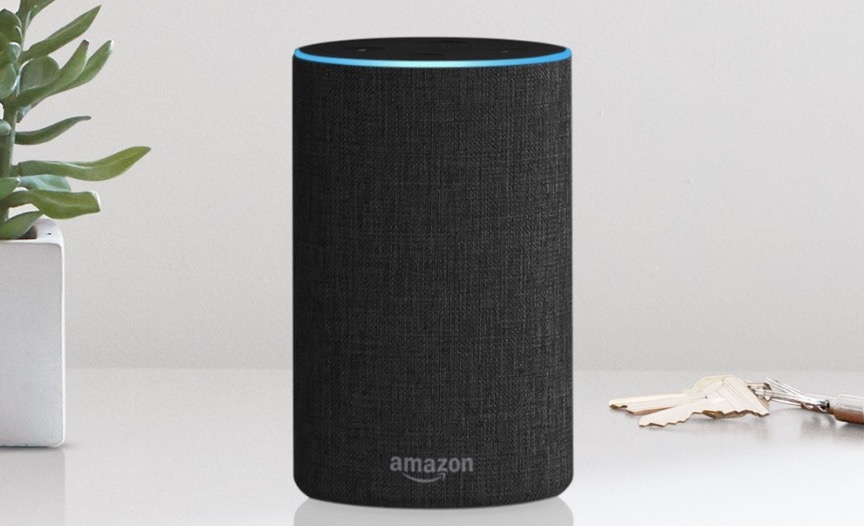 The Amazon Echo is the most "Prime" (pun intended) Alexa-enabled device for voice shopping, among other things. The second generation of Amazon's flagship virtual assistant lets you do everything from setting a kitchen timer to making phone calls and placing Amazon.com orders.
You can play music from Amazon Prime's music library (as well as other popular services, like Spotify or Pandora) on its impressive 360-degree omnidirectional speakers. Alexa can also help you control various smart items in your home, like thermostats, lights or smart switches. The Echo only gets better with age, too, as new features are added and it begins to learn your habits.
For someone who already has some smart devices integrated into their humble abode and wants to truly experience what it's like to live in a smart home, the Echo really is the best choice.
Amazon Echo Plus ($149.99; Seen on Slickdeals as low as $91)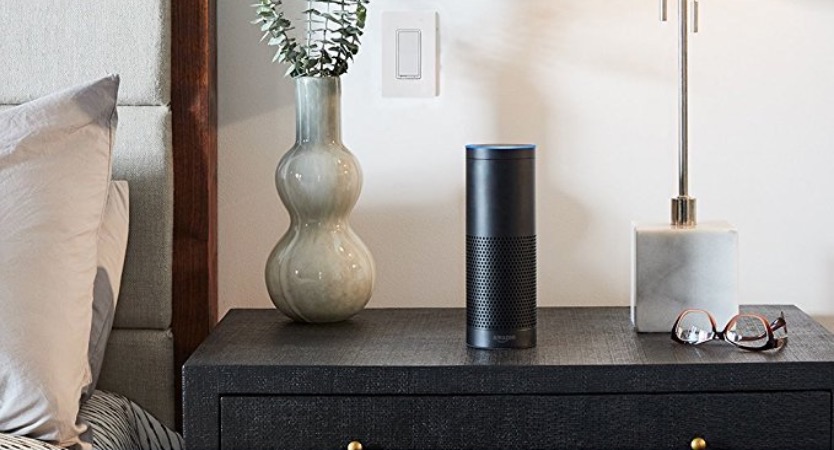 A revamped version of the Amazon Echo, the Echo Plus is a voice-enabled control center that's compatible with your smart home devices. That means you can use it to turn on the lights or set up routines as needed. It lacks the display screen afforded by the Echo Spot and Echo Show, but it's easy to set up and comes in silver, white and black color options.
The Echo Plus supposedly features an enhanced speaker system, but many online reviewers found the sound quality underwhelming compared to the original Echo. Fortunately, it has an audio jack that lets you connect it to better speakers or your home theater system.
Related: Amazon Echo Plus Review
Amazon Echo Tap ($99.99; Seen on Slickdeals as low as $38.98)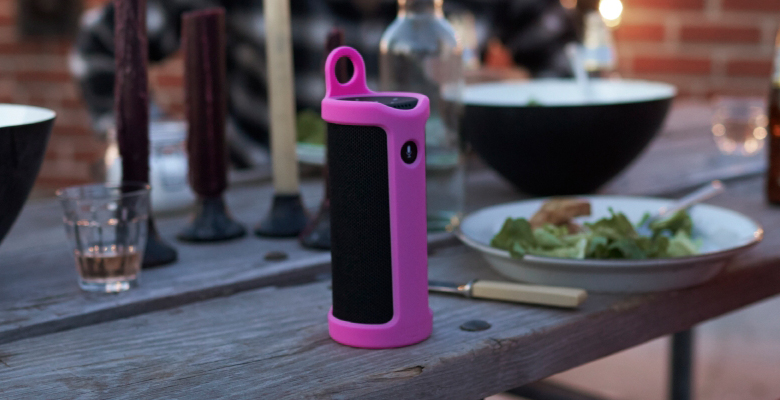 The Amazon Tap is basically a portable Amazon Echo that runs off a rechargeable battery. With nine hours of playback, it still has all the functions of the original Echo, including an "always listening" mode. While the Tap originally required you to tap the microphone button before speaking your commands, a recent update allows you to enable a "hands-free mode" in the settings.
Since you no longer have to tap the Tap, it's basically comparable to the original Echo in almost every way (except for the speaker, which is not as strong or loud as the Echo). Ultimately, the original Echo is likely a better choice unless you require the Echo Tap's portability.
Amazon Echo Dot ($39.99; Seen on Slickdeals as low as $29.99)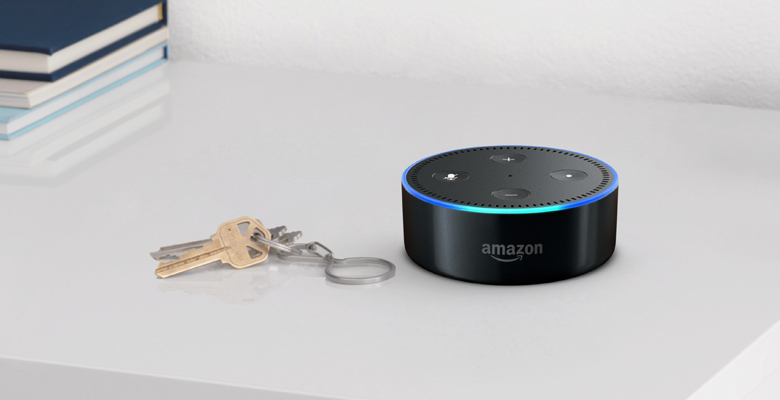 Introducing the Echo, Jr.! The Dot is a good beginner's virtual assistant if you want to slowly integrate smart devices into your home. This guy still features everything you love about Alexa, just with a much weaker speaker. That said, it has a 3.5 mm output jack and Bluetooth, so you can connect to your current sound system for convenience.
Given its small form factor, the Dot is a good choice for rooms like the bathroom or a small kitchen. It's also a great option for those who just want the Alexa functions and don't mind the lower quality mini speaker. At just $39.99, the Dot is one of the most affordable Echo devices, making it a smart purchase to take advantage of during Prime Day deals.
Amazon Echo Dot Kids Edition ($69.99; See on Slickdeals as low as 2 for $130)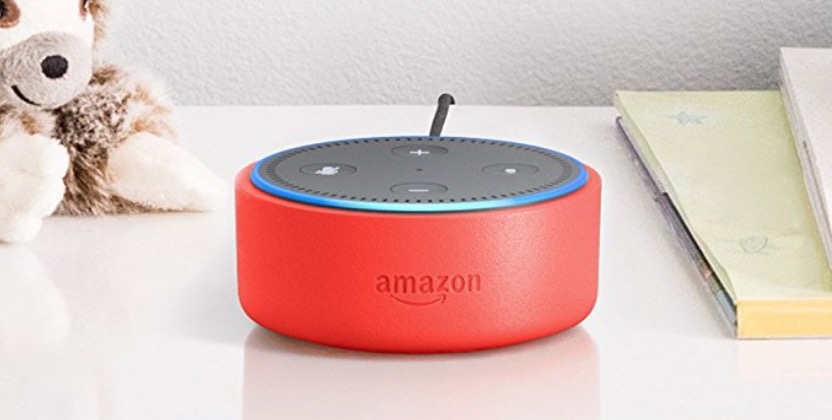 The Kids Edition of the Echo Dot looks fairly similar to the original, but it costs $30 more. That's because this kid-friendly Alexa-enabled device comes with a free one-year subscription to Amazon FreeTime Unlimited content, a two-year warranty and a protective bumper case in your choice of red, blue or green.
Equipped with parental controls, the Kids Edition offers over 300 children's Audible books, ad-free radio stations and Alexa Skills for kids. After the one-year free trial, FreeTime Unlimited goes to $2.99 per month for Amazon Prime members. Already own an Echo, Echo Dot or Echo Plus? Just sign up for the FreeTime Unlimited plan with a 30-day free trial, and enable it on your existing device.
Amazon Echo Look ($199.99)
If fashion is your middle name and styling is your game, consider the Amazon Echo Look. Not only is it a virtual assistant, it's also a very versatile sidekick for fashionistas. It features a hands-free camera and Alexa, which means that you can simply tell Alexa to take a picture or video of you whenever you want. Once the picture uploads, you can view photos of yourself from different angles and share outfit photos with friends. The Echo Look even has a feature called Style Check, which helps you decide between outfits.
With it's more expensive price tag, the Echo Look is, at the end of the day, mostly for the truly fashion-focused individual. It's an Alexa-enabled device with a fashion twist, and it really depends on the shopper to determine whether those features are worth the extra cost.
Amazon Echo Show ($149.99; Seen on Slickdeals as low as 2 for $170)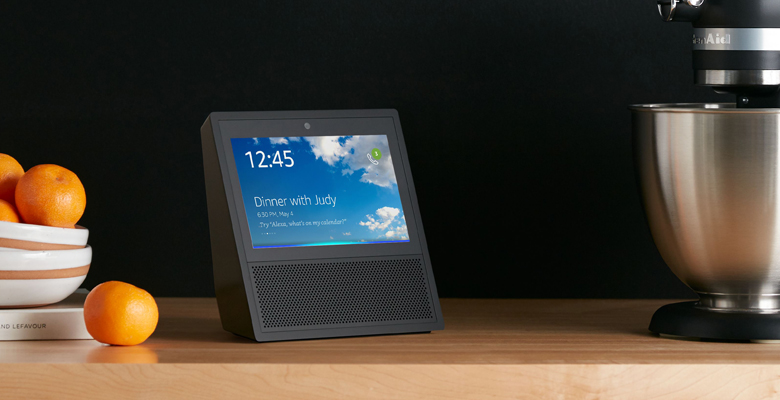 Now for the showstopper: the Amazon Echo Show. Essentially a big speaker with a screen, the Echo Show can also make video calls to friends or family who also have either an Echo Show or the Alexa app. (It can also make voice calls to those with an Echo or Echo Dot.) This might sound sort of like a certain smartphone that has a feature called Siri, but it's so much more than that.
Let's say you want to see YouTube videos on how to take advantage of Prime Day deals. Just ask Alexa, and videos will automatically come up on the screen. This is so easy literally anyone could use it, and the cool thing is that just like all Alexa-enabled devices, it learns more as you continue to use it.
If money were no object, this would certainly be a cool Alexa-enabled device to own. But at $149.99, the Echo Show is one of the most expensive Echo devices… and you're ultimately just paying for the screen. Since most folks nowadays have a smartphone, we wouldn't recommend investing in the Echo Show unless you just really want to throw around some cash.
Related: Amazon Just Revealed the Echo Show
Amazon Echo Spot ($129.99; Seen on Slickdeals as low as 2 for $168)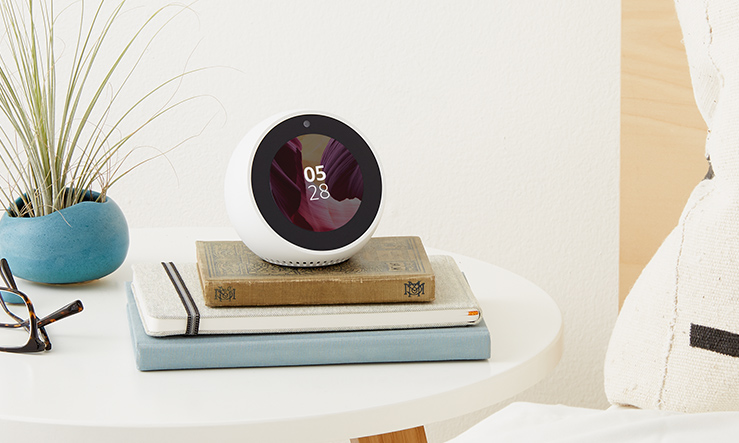 Essentially a smart alarm clock, the Echo Spot sports a 2.5-inch circular touchscreen with an integrated camera for video calls. Its upward angle is less than flattering, but it can connect to speakers via Bluetooth or wire (so you don't have to depend on a built-in speaker).
In addition to its basic clock, timer and alarm functions, this Alexa-enabled device lets you personalize its background and wake up to a particular artist, song or playlist. It's obviously too small for watching videos, but it gives you the perks of an Echo in a smaller, cuter package.
Related: Amazon Echo Spot Review
Amazon Echo Connect ($34.99; Seen on Slickdeals as low as $27.99)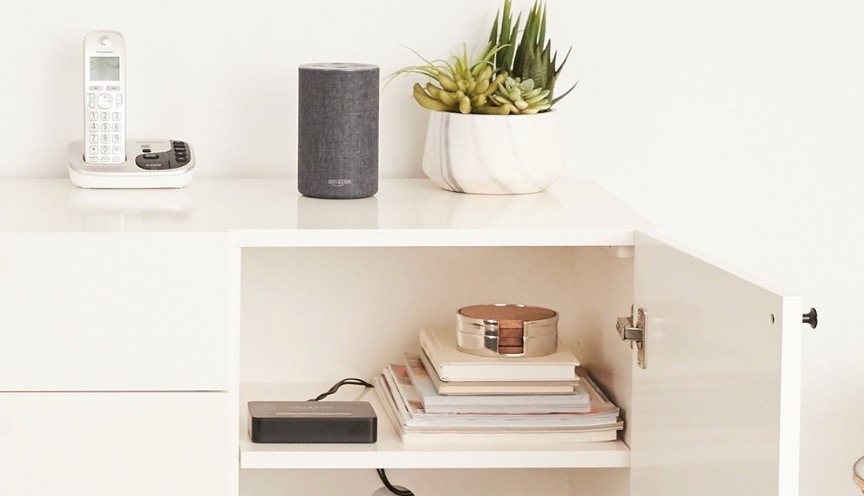 The Echo Connect allows you to make voice-enabled speakerphone calls to your contacts or any specific phone number using your Echo speaker. It's kind of like turning your cell phone into a landline, which may appeal more to older customers or perhaps business owners who field a lot of calls each day.
The Echo Connect tells you who's calling, and you can even use it to schedule do-not-disturb hours. And unlike the Echo Show, the person you're calling doesn't need an Alexa-enabled device to answer.
Amazon Echo Buttons ($19.99; Seen on Slickdeals as low as 2 for $29.98)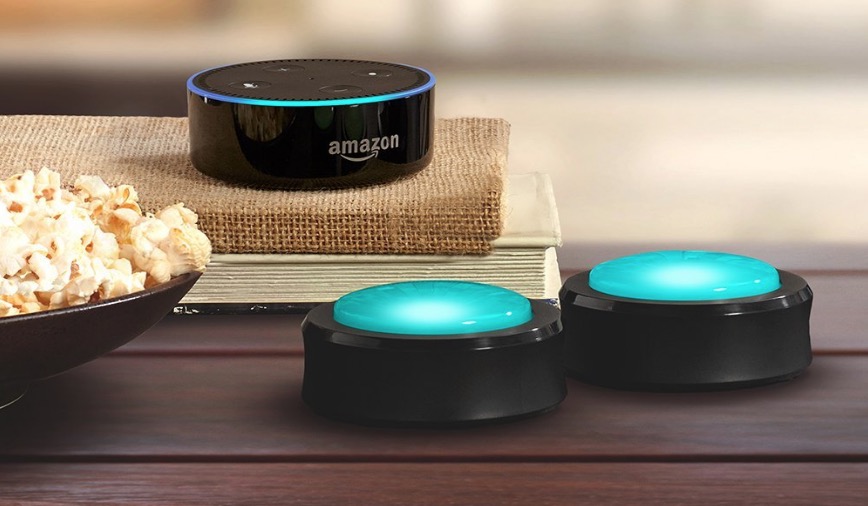 Make your family game nights and social gatherings more interactive with Amazon's Echo Buttons. These light-up controllers can tether to another Alexa-enabled device via Bluetooth, and they let you play 12 different games.
Keep in mind that you only get two buttons in a set, and the games work for one to four players.
Related: Amazon Just Announced Several New Echo Devices Coming This Fall
Amazon Dash Wand ($34.97; Seen on Slickdeals for free after rebate)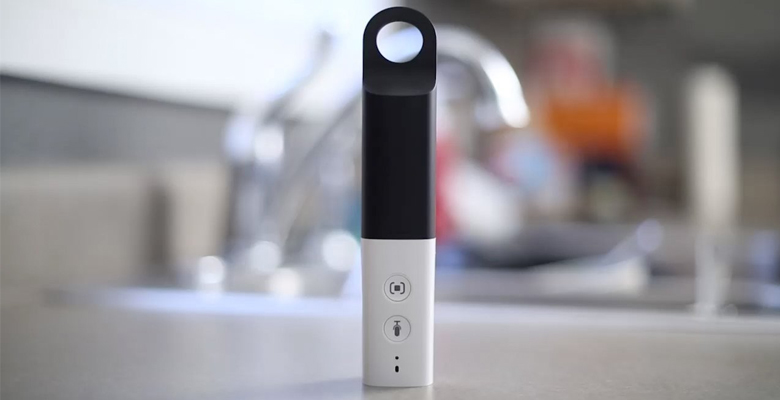 If you're looking for help with grocery shopping, the Amazon Dash Wand may be the device for you — especially if you're a big fan of Alexa voice ordering. The Dash Wand allows you to add items to your shopping list by simply speaking or scanning package barcodes while on the go. Out of toothpaste? Just scan your old tube and it'll be added to your grocery order.
The added bonus of having Alexa on the Dash Wand means that you can get help with cooking, too (think converting measurements and setting timers). Just note that the Wand doesn't have a very strong speaker like the Echo. Other downsides of the Dash are that it isn't hands-free and can't play music like most Echo devices.
Amazon Fire Tablet HD 8 ($59.99; Seen on Slickdeals as low as $29.99)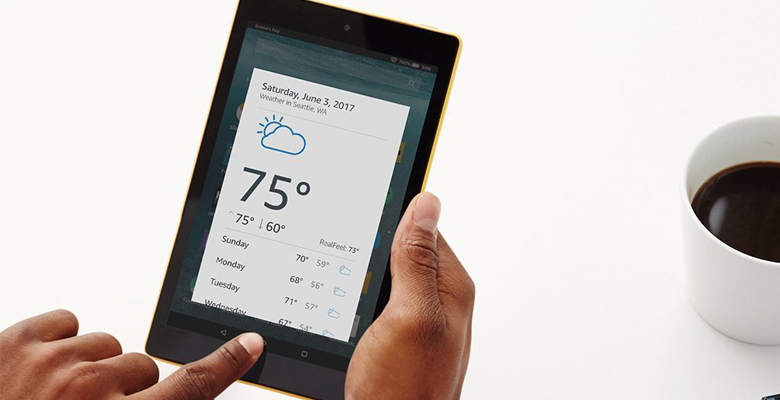 Next, we have the Fire Tablet HD 8 with Alexa. If you like reading or just need a basic tablet to entertain the kids, the Fire Tablet HD 8 is a nice and affordable option. While you won't be getting all the bells and whistles of some of the more expensive tablets, the Fire has decent speakers, 12 hours of battery life and twice the storage of the previous Fire Tablet 7.
It's a good choice for someone who doesn't need to do any heavy computing tasks with their tablet and just wants a sturdy option with Alexa features at a reasonable price.
Amazon Fire Tablet HD 10 ($119.99; Seen on Slickdeals as low as $80)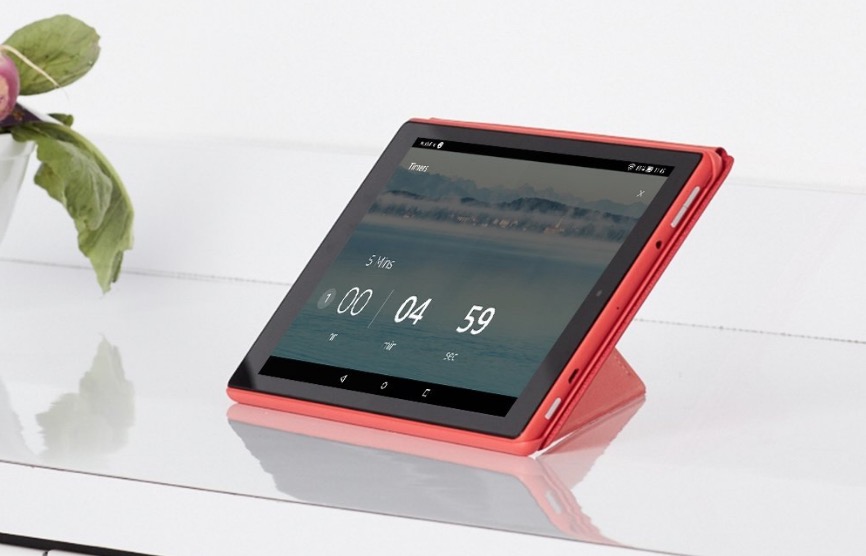 Compared to the Fire Tablet HD 8, the Fire Tablet HD 10 has a larger 10.1-inch display, 1920 x 1200 pixels of resolution and approximately 10 hours of battery life. This makes it ideal for watching videos or browsing the Internet. It also has an easy-to-use interface and hands-free Alexa functionality. It's obviously not an iPad, but it's a fine alternative if you're looking for a basic tablet at a fair price.
The Fire Tablet HD 10 works alongside any other Alexa-enabled device so that only one will answer your commands based on proximity. It also supplements audio-only devices with graphics. So if you ask the Echo for the weather forecast, your Fire Tablet HD 10 will let the Echo answer while providing an on-screen weather display.
Amazon Fire TV Stick With Alexa Voice Remote ($29.99; Seen on Slickdeals as low as $19.99)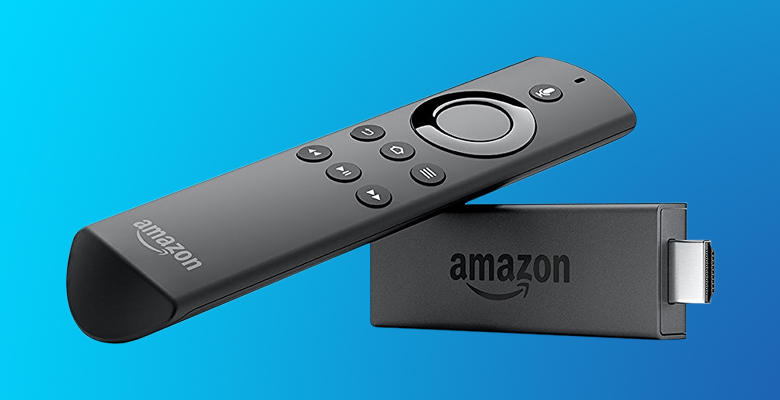 The Fire TV Stick is a streaming Alexa-enabled device that allows you to access thousands of apps and channels, including Netflix, Hulu, HBO Now, YouTube, ESPN, AMC and Amazon Video. However, once you pick up the Alexa Voice Remote that comes with it, the whole game changes.
Let's say you want to watch "Game of Thrones." All you need to do is tell Alexa to play "Game of Thrones" and voilà, just like magic, Alexa will respond. If you were already in the market for a streaming device and you want to get your Alexa shopping on, definitely opt for one of these bad boys. 
Related: Amazon Fire TV Edition Features Alexa, 4K Resolution, and Built-in DVR
Amazon Fire TV with 4K Ultra HD ($49.99; Seen on Slickdeals as low as $35)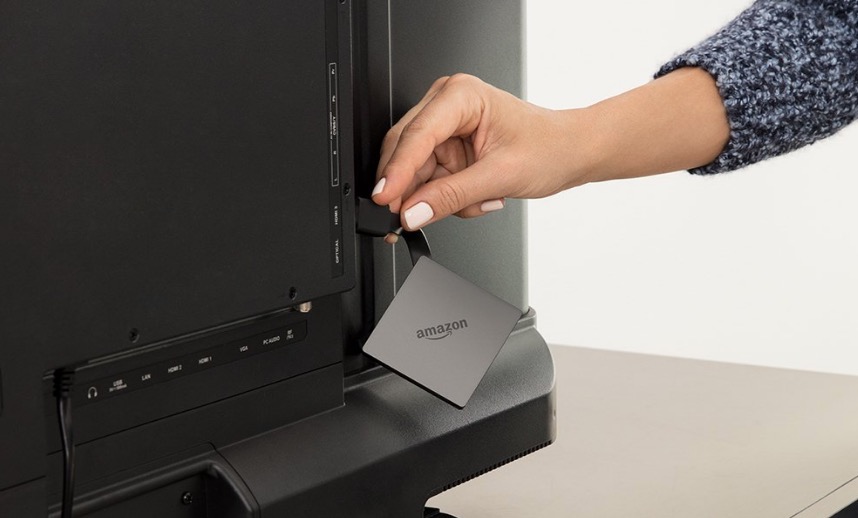 Hailed as Amazon's "most affordable 4K-enabled device ever," the Fire TV with 4K Ultra HD boasts a 1.5 GHz quad-core processor that delivers vivid colors at 60 fps with HDR and Dolby Atmos audio for "true-to-life picture quality and sound." It also gives you 2GB of memory and 8GB of storage.
Use the Alexa-enabled remote to control the TV with your voice, or pair it to any Echo device for expanded voice-control options. If you've invested in a 4K TV, you'll want to choose this over the basic Fire TV Stick.
Amazon Fire TV Cube ($119.99; Seen on Slickdeals as low as $90)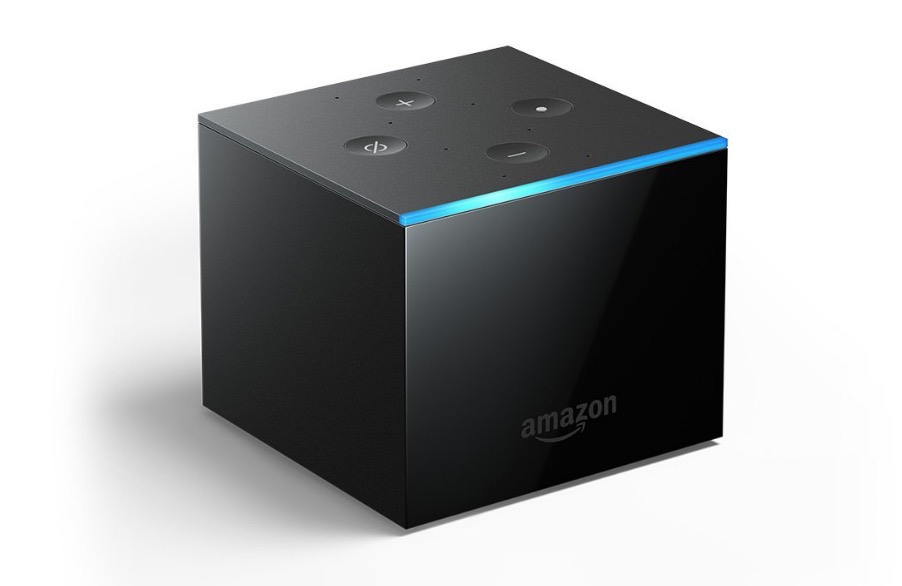 Amazon's latest Alexa-enabled device, the Fire TV Cube gives you the Fire TV, a universal remote and an Echo speaker all in one. Connect it to your TV to access your favorite apps (think Prime Video, Sling, Hulu and now Netflix) and begin playing, pausing and resuming your favorite shows with voice commands.
Use it as an Echo speaker to request weather forecasts, check breaking news or place an order from Amazon.com, as well. You can also purchase a Fire TV Cube and Cloud Cam security camera bundle for an all-in-one home monitoring system.
*****
Are you planning on taking advantage of Alexa deals during Prime Day? What's your Alexa-enabled device of choice? Let us know in the comments!
Our editors strive to ensure that the information in this article is accurate as of the date published, but please keep in mind that offers can change. We encourage you to verify all terms and conditions of any product before you apply.