Which Streaming Video Service Is Best?
We took a look Amazon Prime Video, Netflix, Hulu and Vudu to see how they compare.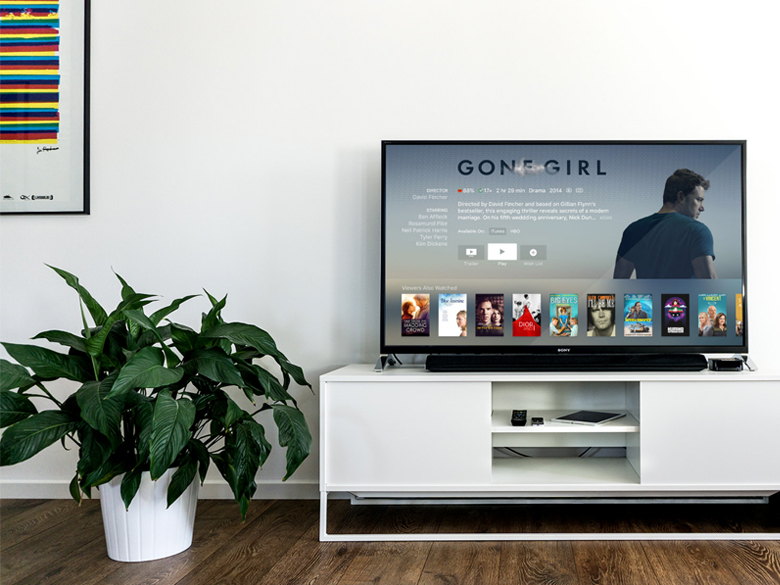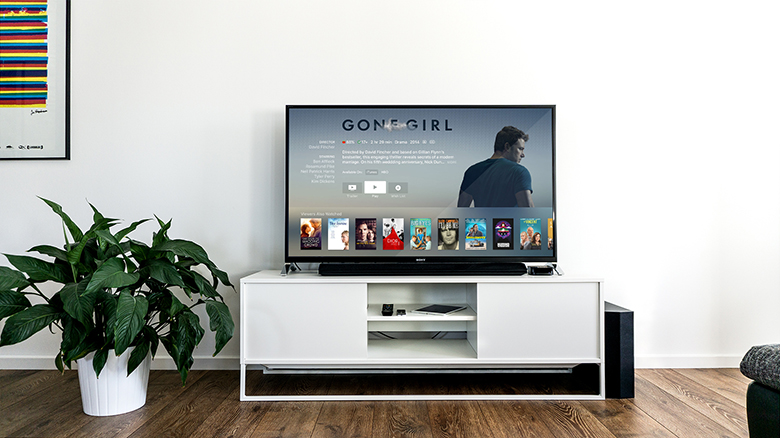 The number of video streaming services available these days make it easy, but also slightly overwhelming, to find great programming. And whether you're thinking about cutting the cable cord — like the roughly 24 percent of Americans who have — or just thinking about adding to your list of subscriptions, there are many factors to consider when deciding to commit to a monthly service charge. So, let's break down some of the popular video streaming services — Amazon Prime Video, Netflix, Hulu and Vudu — based on price, selection and user experience.
Amount of Titles
First, a note on the volume of content on each platform. When I first began my search for the right service, I thought mapping out the amount of content each one offered was a great start. Trouble is, these figures are estimates, as they can fluctuate constantly. And frankly, quantity isn't the same as quality; thousands of movies won't do you any good if the one you actually want to watch isn't there. Still, if you want to consider sheer volume of titles, here's the closest breakdown I found of the three major services (based on a March 2016 research report by Barclays):
Amazon Prime Video: 18,405 movies, 1,981 TV titles
Hulu: 6,656 movies, 3,588 TV titles
Netflix: 4,563 movies, 2,455 TV titles
Note, these figures were sourced from sites like InstantWatcher.com, Justwatch.com and Somethingtostream.com, which are good resources if you want to see which titles can be found on each platform at any given time.
Amazon Prime Video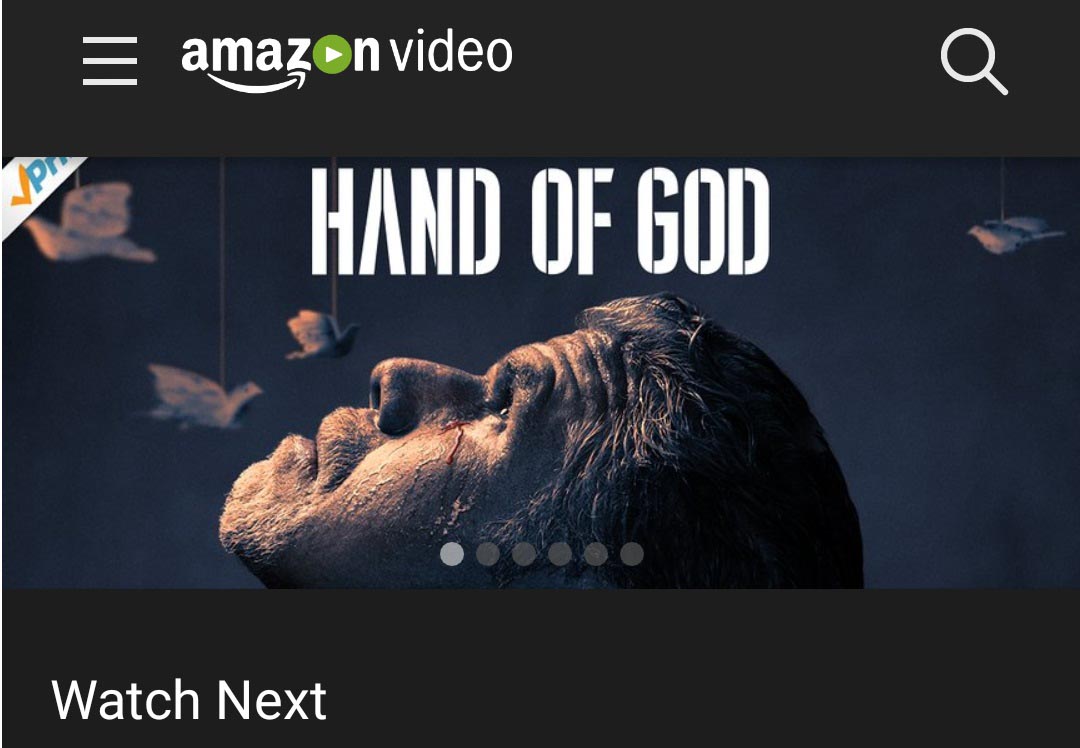 Amazon's streaming video service has tens of thousands of movie and TV titles, including a compelling lineup of original programming. Added bonus: opting for a yearly Amazon Prime membership comes with a list of perks beyond just streaming video.
Cost:
$99/year (a 10% discount on month-to-month membership), which includes Prime's free two-day shipping on purchases and Prime Music service with access to more than 1 million songs. OR:
$8.99/month for just Prime Video service
1-month free trial
Compatible devices:
iOS and Android mobile devices and tablets
Amazon Kindle Fire
Xbox, PlayStation, Wii/Wii U
Amazon Fire TV, Roku
Smart TVs
Check out the full list here.
Selection and User Experience
Amazon invested $3 billion in content last year, adding to the growing list of original content. Original shows like "Goliath," "Bosch," "One Mississippi," and the upcoming "Grand Tour," join the list of award winners like "Transparent" and "Mozart in the Jungle." It's an impressive lineup that you won't be able to find anywhere else. Plus, they also have deals with premium channels, including HBO and Showtime, though the selections are limited to established shows like "Girls," "Veep," "Homeland" and "The Wire" (but no "Game of Thrones").
The platform is fairly easy to navigate, and suggests popular shows and related content based on what you're watching. But, I didn't find it was as customized as Netflix (whose algorithm seemed to understand my preferences better than me). When scrolling through options, I found the user reviews, much like the Amazon product reviews, were in depth and very helpful in steering me toward shows I'd eventually binge watch.
Other notable features include the ability to download movies and shows to your mobile device or laptop so you can watch without an Internet connection. Something other services, like Netflix, don't offer. And the ad-free programming is a major plus for a cable alternative.
Netflix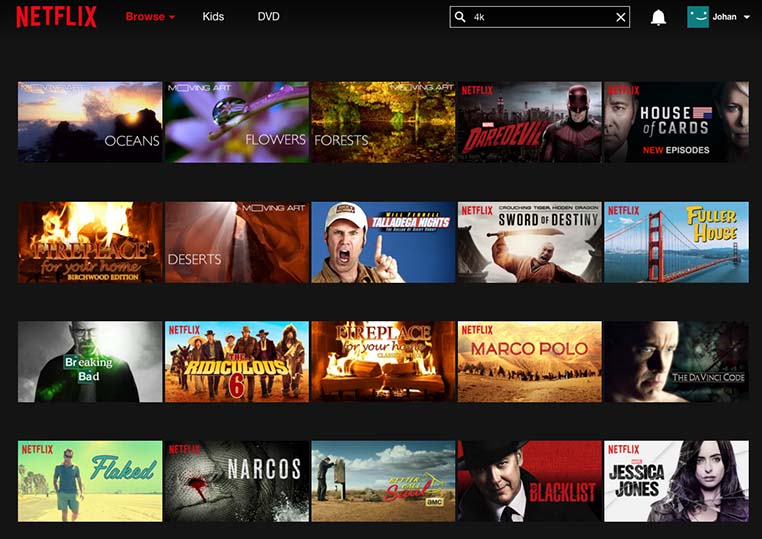 Considered a giant in online streaming and DVD delivery service, Netflix has many features that make it a competitor, but also a complement to other services.
Cost:
Basic: $7.99/month, for one screen in SD
Standard: $9.99/month, two screens, HD available
Premium: $11.99/month, 4 screens, HD + Ultra HD available
1-month free trial for new customers
Compatible devices:
iOS and Android mobile devices and tablets
Amazon Fire TV, Kindle Fire
Xbox, PlayStation
Apple TV, Chromecast
Smart TVs
Check out the full list here.
Selection and User Experience
Netflix is probably the most well known of all the platforms, and for good reason. Netflix plans to spend $5 billion on content in 2016, and they continue to expand their selection (which includes long-running series favorites like "Friends" and "Gilmore Girls"). They've also got a killer lineup of original programming, including "House of Cards," "Stranger Things" and "Orange is the New Black." The documentary catalog, including originals like "Making a Murderer" and the mouth watering "Chef's Table," give you plenty of opportunity for binge watching.
Their sophisticated algorithm, sleek design, and robust user reviews helped me discover new movies and shows I may not have found by just searching on my own. And the ad-free content only helps to keep me hooked episode after episode. Another perk is that you can stream on multiple devices simultaneously, so sharing a membership with your friends and family is a cost-neutralizing option.
All of that said, you don't get access to HBO or Showtime shows, and there is a lag time before current shows and newly-released movies become available. So, if you're looking for a quick turnaround to watch your favorite TV show, you might consider a service like Hulu.
Hulu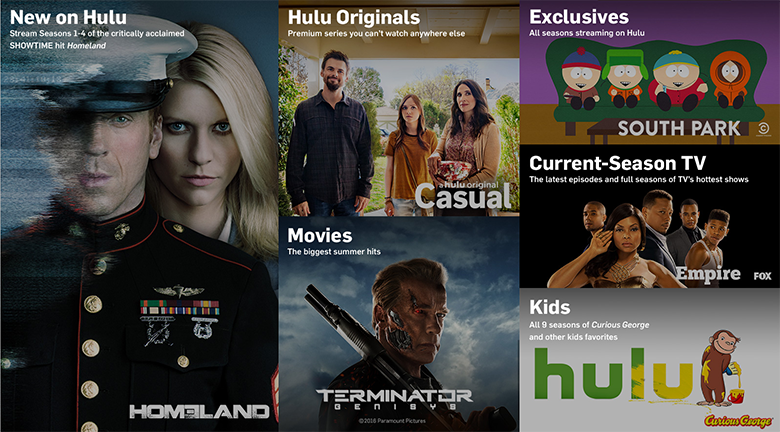 Hulu offers more TV titles than its competitors, with new episodes available very quickly after airing, making it a great way to keep up with what's currently on TV.
Cost:
$7.99/month
$11.99/month for ad-free
Pay an additional $9/month for SHOWTIME
1 week free trial
Compatible devices:
iOS and Android mobile devices and tablets
Xbox, PlayStation, Wii/Wii U
Apple TV, TiVo, Amazon Fire TV, Roku, Nexus
Kindle Fire, Nook
Check out the full list here.
Selection and User Experience
If you're looking for a cable subscription replacement to catch up on TV (and you're not a sports watcher), Hulu might be your best bet. The streaming service offers shows from major networks — including NBC, ABC, FOX, FX, Bravo and Comedy Central — and the latest episodes typically show up the day after they air. Meanwhile, other streaming services often only release TV shows by the season, and typically only right before a new season starts.
Hulu has an extensive library of movie and TV titles, including full seasons of iconic shows like "Seinfeld" and "South Park." Clicking around the platform, you can discover related content and get a customized list of picks based on your watching habits. However, I found the reviews and comments were not as helpful as those on Netflix and Prime Video. Of course, that didn't matter when I just wanted my Seinfeld fix.
The feature most users take issue with: the ads. You've got to pay more per month to be rid of them, a feature some users think is a must.
threadID: 9194611
One other feature that's lacking on Hulu is original content. Sure, there are some great shows to watch, but they don't really hold up to the deep bench of originals on Netflix and Amazon.
Vudu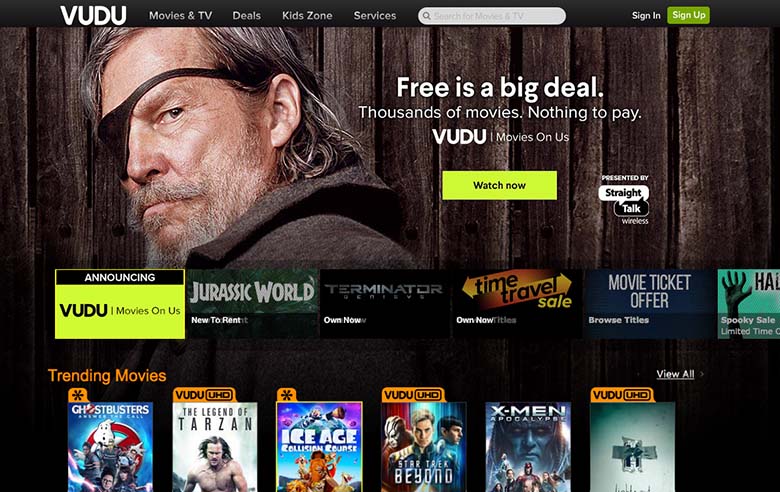 Vudu's on-demand service doesn't really compete with the subscription model, since most of the content is free (with ads) via the newly launched "Vudu Movies on Us," or the standard streaming pay per rental. But the Walmart-owned service is worth mentioning since it's a growing alternative to the big guys.
Cost:
Free for most movies and TV shows, which include ads
TV episodes: Range from $1.99 in SD to $2.99 in HD
Movies:

Rentals: Range from $2.99 in SD to $3.99 in HD
Own: Range from $7.99 in SD to $13.99 in HD
Compatible Devices:
iOS and Android mobile devices and tablets
Xbox, PlayStation
Roku, Chromecast
Smart TVs
Check out the full list here.
Selection and User Experience
Vudu is a simple, straightforward platform to search for movies and TV shows that you can either pay to rent or buy, or watch for free with some ads. The user experience doesn't appear as sophisticated as other services, but it's a great option if it has what you want to watch and you don't want the commitment of a monthly subscription. Vudu is also known for having frequent free movie rental coupons, especially for T-Mobile customers who can get them almost weekly via the T-Mobile Tuesdays app.
The service also incorporates features like Rotten Tomatoes reviews, and access to titles the day they're released to DVD/Blu-ray. They also offer a feature called UltraViolet, which allows you to create your own library of movies and TV shows that are always accessible in the cloud. The free selections aren't terrible, but you're not going to find the latest releases available here. Examples of free movies on Vudu are "Black Swan," "School of Rock" and "The Bridges of Madison County."
While the ads are a drawback, you're still watching a movie for free. We wouldn't be surprised if they roll out a subscription model in the near future, similar to Hulu.
The Bottom Line
There's a lot to choose from outside of the traditional cable subscription, and what you decide on is really going to depend on what you want to watch and how much you're willing to pay. If you're looking for the latest in network TV, go for Hulu. If you want to tap into the emerging original content from streaming services (and you want to avoid commercials), Amazon Prime Video and Netflix are both good options at around the same annual cost. If you only watch once or twice a month and don't want the commitment, try Vudu. Or, consider subscribing to all of them, since the combined monthly charges will still be cheaper than the average $100 per month cable subscription.
Have you cut the cord? Which streaming services gets your thumbs up? Let us know in the comments section!
Our editors strive to ensure that the information in this article is accurate as of the date published, but please keep in mind that offers can change. We encourage you to verify all terms and conditions of any product before you apply.