Here's Why You Should Apply for a Credit Card Today
An expert gives 13 reasons why you should never use debit cards, cash or (gasp!) checks.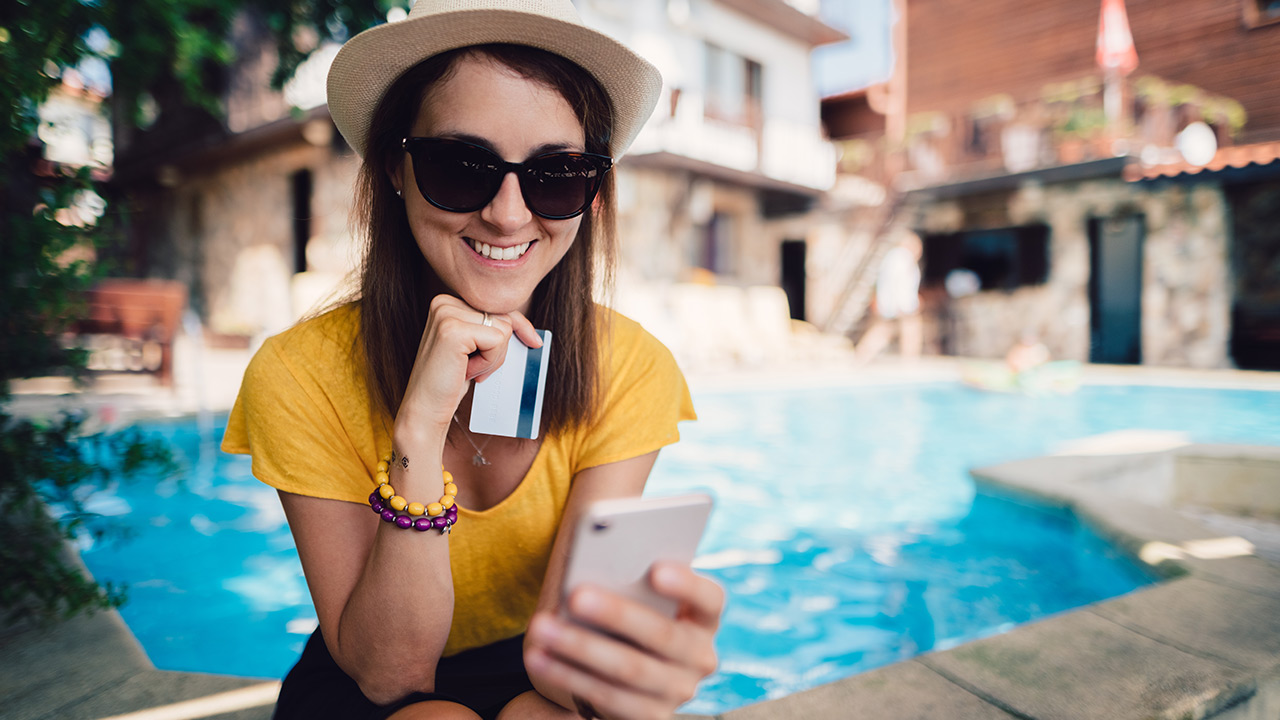 When you reach the checkout counter in a store or want to complete a purchase online, you have several options for how to pay. Cash, check, debit and credit cards are among the most popular ways to pay for a wide variety of transactions, but for many savvy spenders, a credit card is by far their favorite way to pay.
Key Takeaways:
Credit cards offer generous fraud protection benefits.
Travel insurance and purchase protection secure your purchases.
Credit cards feature the most generous travel and cash-back rewards.
Credit cards are the best way to pay unless debit isn't accepted or if you can't maintain a credit card account responsibly.
I use credit cards for every possible purchase. I've even skipped buying things at the counter when the store or restaurant said they wouldn't take a credit card. My credit cards have given me back thousands of dollars in rewards and benefits, among other perks.
>>READER TESTIMONIAL: "I Could Have Saved Over $4,000 If I'd Just Done This One Thing"
Here's a look at the many reasons credit cards are better than debit cards.
Table of Contents
$0 Liability and Fraud Protection
When you go shopping with cash, you have virtually no protection if something goes awry. Debit cards offer some level of protection as well, but there are still some risks from fraud when using debit. You may be liable for some charges and any fraudulent purchases that drain your bank account. That can put you at risk for overdrafts, missed bills and other challenges. All major credit card brands in the U.S. offer $0 liability for fraud.
How Does Fraud Protection Work?
If someone steals your card or card number and uses it without your permission, call the issuer as quickly as possible to let them know about the fraud. If you do, you won't be liable for a penny of unauthorized transactions. Your credit card company simply removes the fraudulent purchases from your statement or balance.
My wife had fraud on her Chase Freedom Unlimited® card recently. Chase sent her a message when it detected the fraud. A quick phone call to the bank wiped the transactions from her statement.
Purchase Protection and Extended Warranty Benefits
Major credit card benefits vary by card, but there are two very valuable protections for purchases to look for when picking a new card. Those are purchase protection and extended warranty protection.
Purchase Protection
Purchase protection is an insurance policy on new purchases. If offered by your card, this benefit effectively insures new purchases for around three to six months from the purchase date. If the item is damaged or stolen (but not lost), just file a claim with your card's benefits provider and a repair or replacement should be covered in full. Certain claim, annual and card lifetime limits may apply.
Extended Warranty
Extended warranty benefits typically add an additional year onto existing manufacturer warranties of three years or less. I made a claim last year when my robot vacuum stopped working about a week after the one year warranty expired.
Cell Phone Protection
A limited number of cards include cell phone protection if you pay for the phone with your eligible card. I have this benefit from my Ink Business Preferred℠ Credit Card and recently made a claim after my phone fell and the screen cracked.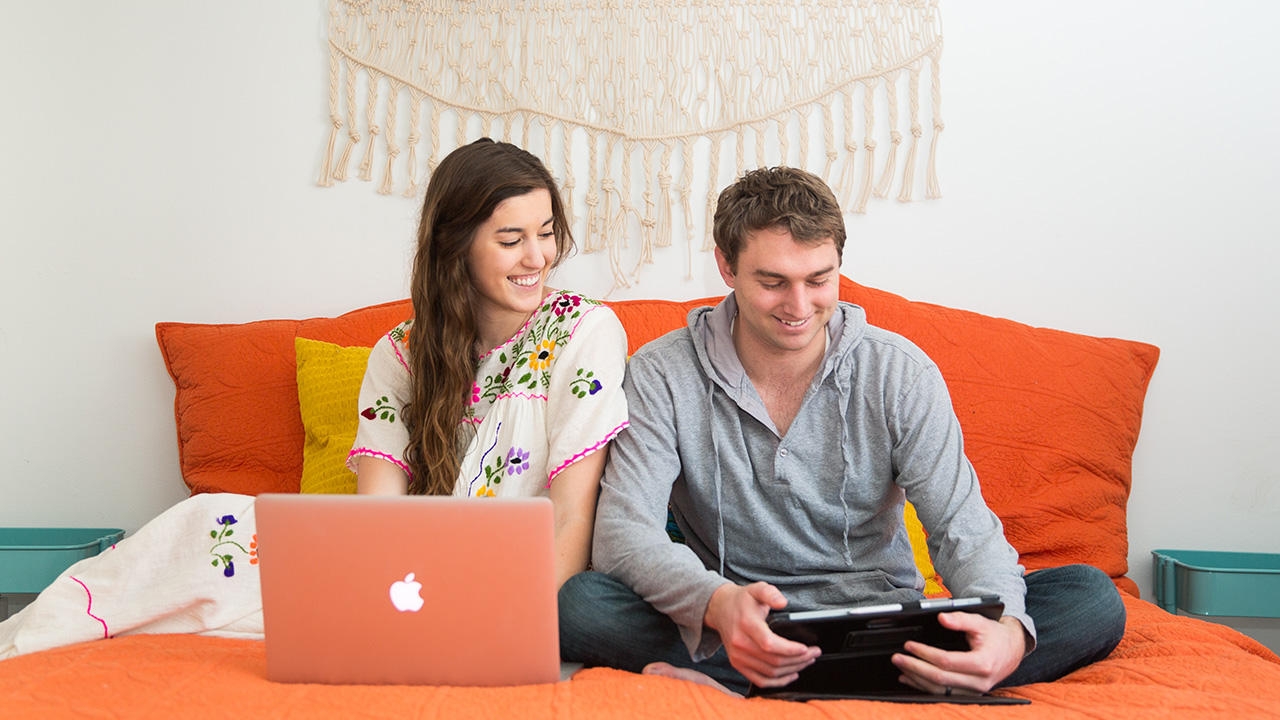 Travel Insurance for Every Stage of Your Journey
Some credit cards, particularly travel rewards cards, include travel insurance benefits that can be worth a fortune if you ever need them. Here's a snapshot of some travel benefits to look for:
Trip cancellation/interruption insurance. This benefit covers changes to flights or a hotel room if your trip is canceled or interrupted for a covered reason, which typically includes weather, illness and others. The Chase Sapphire Preferred® Card and Chase Sapphire Reserve® cards both have this benefit.
Trip delay insurance. If your trip with a common carrier, which includes major airlines, is delayed and you get stuck in an airport or somewhere else for a minimum length of time, often six hours, benefits kick in that cover meals and other costs.
Baggage delay insurance. On occasion, you make it to your travel destination but your bags don't make it at the same time. If your bags are delayed, this coverage will pay for toiletries, clothing, and other needs to get you by until your bag shows up or you reach the insurance limit.
Lost baggage insurance. On even rarer occasions, airlines, cruise operators, bus lines and train companies lose your checked bags. Be sure to keep that claim tag, as you might need it to get reimbursed. Like other coverage, limits apply.
Rental car damage waiver. Worth around $10 to $20 per day when you rent a car, rental car damage waiver or rental car insurance from a credit card allows you to skip paying for expensive insurance at the rental counter. If the car is stolen or damaged in an accident, insurance from the card will pay for up to the full value of the vehicle.
Card Issuers Protect You From Bad Service and Products
If you make a purchase and the product or service doesn't live up to the seller's promise, the card's dispute process is an important protection.
A few months ago, my wife placed a catering order with a major restaurant chain. As bad luck would have it, their power was out and they were not able to deliver. After weeks of calls and failed promises for a refund, we put in a dispute with our American Express® Gold Card. Amex credited the amount back to our card and we never had to worry about it again.
My mom and sister had to file a dispute after a far worse experience with a tour operator in Africa. Had they used a debit card or paid cash, they likely would have never gotten a dollar back after a serious bait-and-switch. Because they paid with a Chase credit card, however, they filed a dispute and got their money back promptly.
Travel and Cash-Back Rewards
While it goes without saying for many experienced spenders, credit cards may reward you for every dollar you spend. Cash-back and travel rewards are often worth up to 5% of the purchase or more when you use a premium rewards card. Some rewards cards charge annual fees, but they may be worth it when the rewards add up to more than the cost.
If you earn hundreds of dollars per year in cash back or free flights, for example, it could be worth more than an annual fee of $95, $250 or even more in some cases. I've used rewards for thousands of dollars in free travel over the years. In fact, I'm writing this article sitting on a Southwest flight that I paid for using rewards points. I only had to pay about $12 out of pocket for the round trip.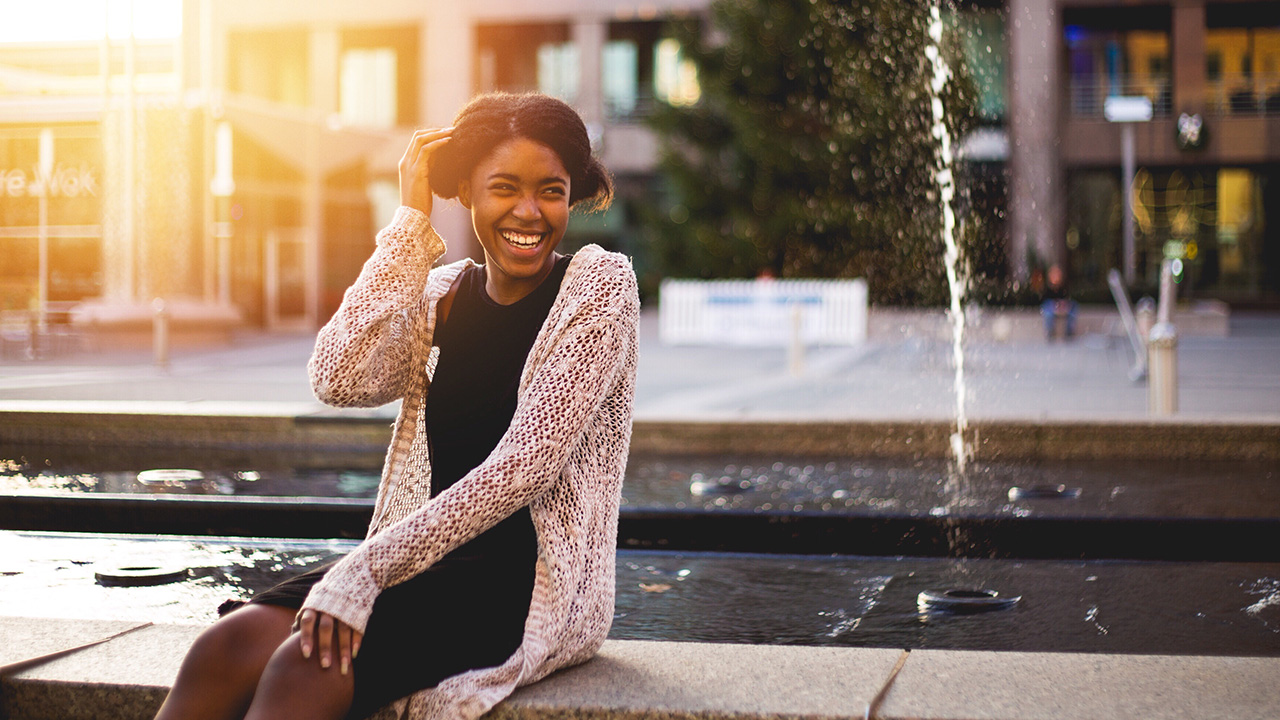 Don't Use Debit Unless You Have To… or Have Bad Credit Card Habits
I can't count the number of times I've used credit card benefits in one way or another over the years since getting my first card in college. My cards have saved me from fraud and bad purchases, and opened up the world with travel rewards points.
The one time when using a credit card is a bad decision is if you can't pay it off in full by the monthly due date.
If paid off in full, you won't have to pay any credit card interest. If you carry a balance for any reason, including spending more than your budget allows, credit cards can be a very expensive proposition.
Don't make the costly mistake of racking up big credit card bills you can't afford. The rewards are not worth it. But if you can use a card responsibly and pay it off in full every month, then you should use your credit card for every possible purchase. The benefits and rewards will certainly work in your favor.
Best First Credit Cards for Rewards Beginners
Figuring out which credit card to start with can seem intimidating since there are so many great options out there. That being said, you want to pick one where you'll receive a higher chance of approval. Don't forget that you'll also want a card that offers rewards you feel are worth it. Our comprehensive guide of the best first credit cards for newbies will help you compare current offers, rewards, fees and sign-up bonuses. But below are a few of Slickdeals' most popular credit cards.
1. Best for Cash Sign-Up Bonus: Bank of America® Cash Rewards Credit Card
2. Best for "No Annual Fee" Travel Rewards: Bank of America® Travel Rewards Credit Card
3. Best for Travel Rewards: Chase Sapphire Preferred® Card
4. Best for Earning Points or Cash Back: Blue Cash Preferred® Card from American Express
5. Best for Everyday Cash Back: Blue Cash Everyday® Card from American Express
6. Best "No Annual Fee" Card for Earning Points: Chase Freedom Unlimited®
>>NEXT: The Best Cash-Back Credit Cards of 2020: Compare Current Offers, Rewards and Sign-Up Bonuses
We want to make sure you get the best deal! Our editors strive to ensure that the information in this article is accurate as of the date published, but please keep in mind that offers can change. We encourage you to verify all terms and conditions of any financial product before you apply. Also, please remember this content wasn't provided, reviewed or endorsed by any company mentioned in this article.