Ultimate Ears' Wonderboom 2 Portable Speaker Offers Good Sound for its Compact Size
With advanced waterproofing technology and a $99 price tag, it's a small wonder indeed.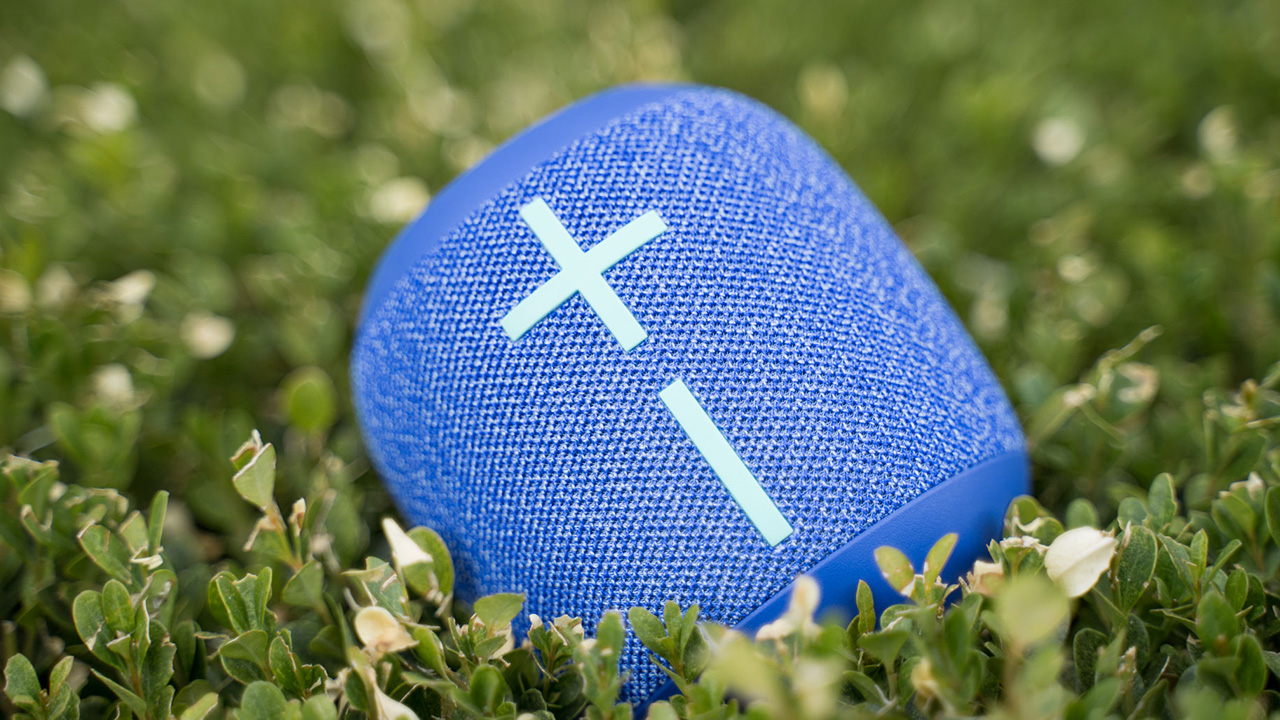 Ultimate Ears is known for making a variety of quality Bluetooth speakers that can fit almost any situation and budget. If a portable speaker is on your holiday shopping list, you'll definitely want to check out this company's lineup of products. And the new Wonderboom 2 portable Bluetooth speaker is no exception. This entry-level speaker doesn't act or sound like an entry-level speaker. It's no small wonder (pun intended) that it's so popular.
Ultimate Ears Wonderboom 2 Specifications
Wireless Bluetooth
Bluetooth range: 100 ft.
Battery charge time: 2.6 hours
Battery life: Up to 13 hours (advertised)
Micro-USB connection with cable
Weight: 14.8 ounces
Dimensions: 4 in. height x 3.75 in. diameter
In the Box
Wonderboom 2 speaker
Micro-USB charging cable.
Designed to be Dropped (Even in Water)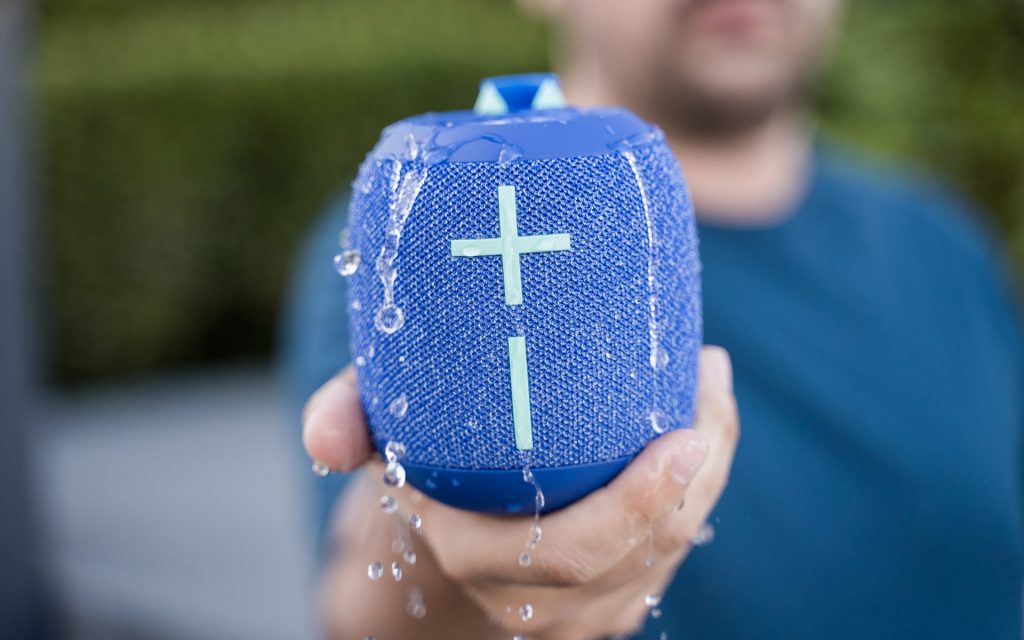 The Wonderboom 2 is round and squat — the contour reminded me of a squished soda can. It has a small rubberized hang loop at the top of the speaker, which is great for attaching to a carabiner or hanging on a hook. At the same time, the rubberized top and bottom of the speaker offer good protection from drops of up to five feet. 
A tightly-woven two-tone speaker cloth wraps around the middle section, with oversized and easy-to-understand volume up (+) and down (—) buttons. It makes you wonder why more speakers can't be this intuitive.
You can pick from five different color options, all of which have remarkably flowery names: Deep Space Black, Crushed Ice Gray, Radical Red, Bermuda Blue and Just Peach. Each color choice has a contrasting accent color. 
A water-tight cover near the bottom rear of the speaker houses the micro-USB port. It is a bit disappointing Ultimate Ears didn't opt for the newer — and faster charging — USB-C protocol, especially since it's been around for a couple years now. As such, it will take about 2.5 hours to fully recharge Wonderboom 2's lithium-ion battery. Once fully charged, battery life is rated at 13 hours. However, keep in mind that this rating is dependent on the volume level.
Wonderboom 2 has improved the waterproof rating over the original Wonderboom to IP67, which offers protection against dust and water immersion up to 3 ft. for 30 minutes. With that said, there's little chance of having to rely on the immersion rating because the Wonderboom 2 also floats. This is sure to come in handy if it's dropped into a lake or pool.
When it comes to Bluetooth range, Wonderboom 2 is impressive. Testing it out in my backyard yielded a range far greater than the advertised 100 ft. Connecting to Bluetooth is quite easy, but the tiny dedicated pairing button isn't well labeled (it's just a tiny dot), so new users who don't read the instructions might find themselves confused.
On the plus side, you can pair two devices simultaneously, which means it's easy to switch from a smartphone to a tablet, for instance.
A Song Best Played Indoors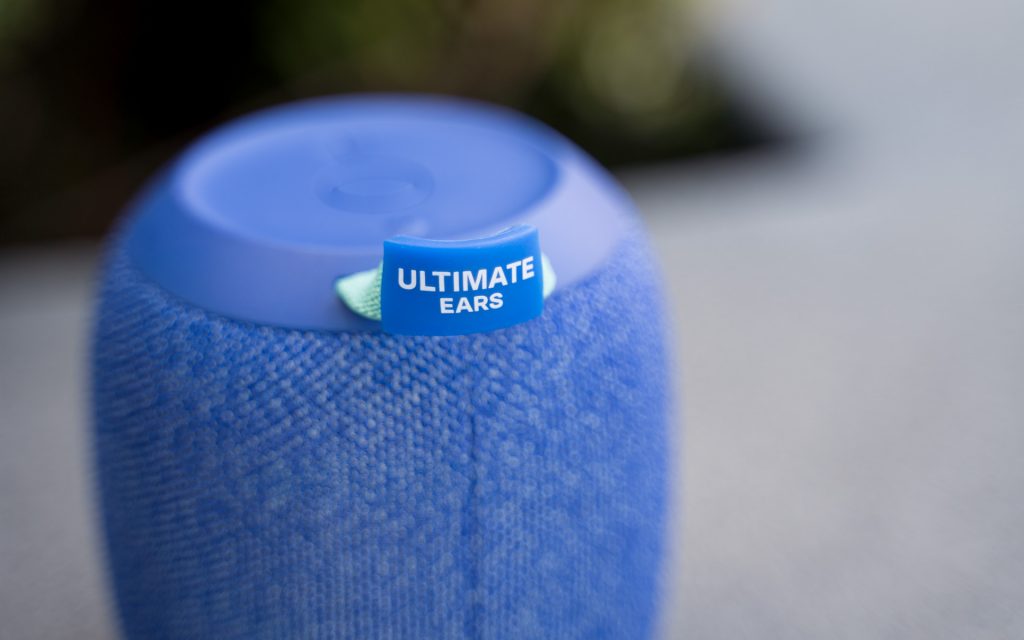 The Wonderboom 2 sounds better than you might expect from a four-inch-tall speaker. To be clear, the laws of physics still apply, so don't expect it to stand up against your home theater system. However, it's leaps and bounds better than the average built-in phone speaker, offering decent volume with controlled bass (sometimes a bit too controlled) and no distortion — unless pushed too hard.
When turned up to maximum volume, the Wonderboom 2's audio becomes harsh and grating on the ears. Decent bass is hard enough to achieve outdoors with a large speaker, and practically impossible with smaller speakers. To deal with this, UE incorporated an "Outdoor Mode" button on the bottom of the Wonderboom 2 that decreases bass and pushes the middle frequencies. While this effect works as advertised, I personally wasn't happy with the results. I found the audio took on a tinny quality with little presence — like a too-loud AM radio.
If you were considering it for an outdoor party, I'd recommend you consider a larger speaker that can deliver more pleasing sound at the required volume. Wonderboom 2 is more suited for small, (ideally enclosed) spaces where loudness isn't a necessity. Its 360° sound allows anyone near the speaker to have the same audio experience — no matter their location.
Things improve dramatically when Wonderboom 2 is used as a personal speaker indoors. Listening with the speaker sitting on my computer desk inches from my ears was quite nice. The lower volume revealed subtleties that are often lost in large, open spaces.
For example, Neil Young's music ranges from pretty ballads to hard, crunchy-sounding power rock, and he tries to get the best quality sound from his recordings. Musical details in these types of recordings can be lost on cheaper speakers. But Wonderboom 2 retains some of the detail when played at a tolerable volume level. It's proof that the speaker can become a friendly companion when used properly.
Should You Buy the Ultimate Ears Wonderboom 2 Speaker?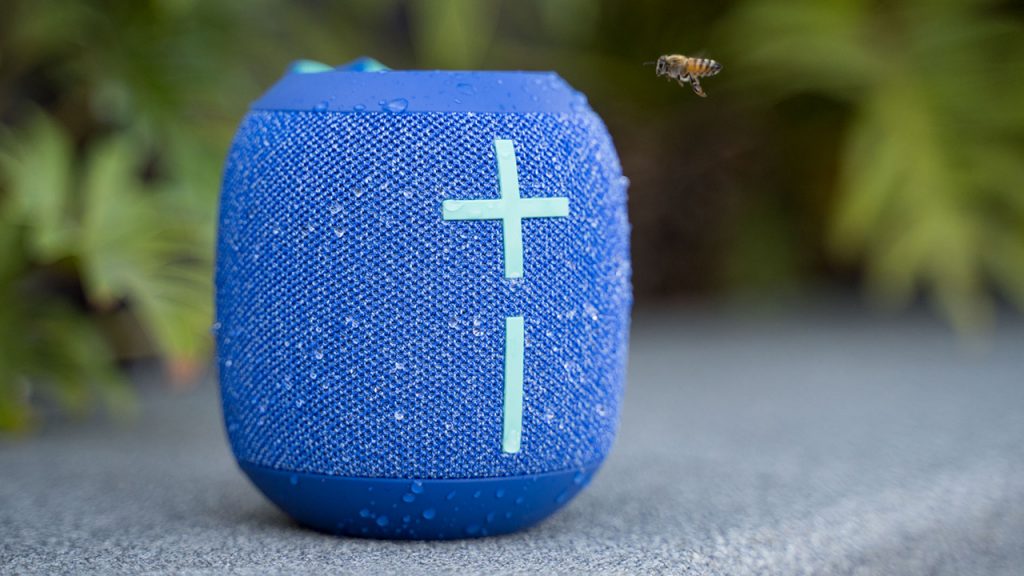 Wonderboom 2 is a well-made and good sounding speaker for its size. Unfortunately, I had a hard time escaping that caveat. As an audiophile, it pains me to listen to anything but the best, so I'd personally opt for a better sounding (albeit larger and more expensive) portable speakers.
At the same time, sound quality is very subjective, and if you're used to listening to music on your phone speakers this will definitely be an improvement. The speaker's durability is also worth calling out; this little guy can go places other speakers simply can't (namely underwater), so if you're planning on using it while hiking, on a boat or in some other high-risk environment, I think you'll be able to overlook the less-than-supreme sound quality. And for $99, the price is most certainly right for budget shoppers.
Just don't push the Wonderboom 2 beyond its limits and you'll be happy with your purchase.
Shop the Ultimate Ears Wonderboom 2
---
Get the best price on a Wonderboom 2 by setting up a Deal Alert to be notified as soon as a new offer is posted. Or check out all the latest offers on the Slickdeals Bluetooth Speaker Deals page.
You also might like this hot audio/video deal from our Frontpage:
Search URL: https://slickdeals.net/newsearch.php?firstonly=1&pp=20&sort=newest&rating=frontpage&filter%5B%5D=289&forumid%5B%5D=9&hideexpired=1&r=1
All photos by Austin Nooe | Slickdeals
2JsJkzL3GsY
Ultimate Ears Wonderboom 2 Portable Speaker
$99.00
Our editors strive to ensure that the information in this article is accurate as of the date published, but please keep in mind that offers can change. We encourage you to verify all terms and conditions of any product before you apply.