ZOTAC Gaming's RTX 2060 Super Mini: Next-Gen Visuals at a Sensible Price
You no longer have to pay a premium for ray tracing technology thanks to the new "Super" line of graphics cards.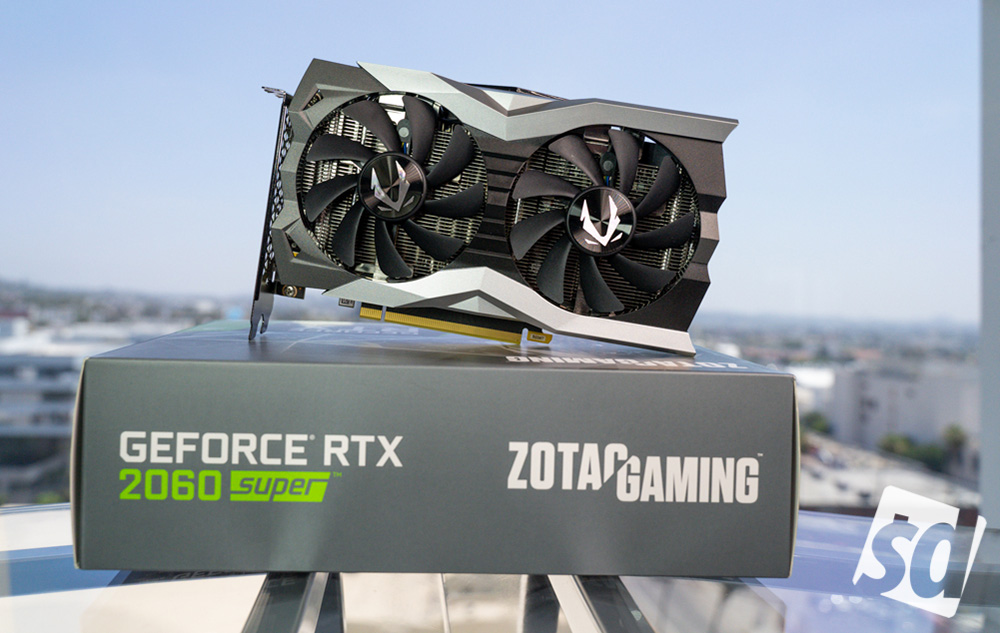 If last year's graphics card price hike debacle had you holding out on NVIDIA's RTX GPUs and the new ray tracing technology they bring, your wait may finally be over.
With new, more competitive GPUs on the way from rival company AMD, NVIDIA has responded with a new range of RTX "Super" graphics cards, which bring notable bumps in performance, along with improved value when compared to last year's expensive offerings.
Enter the GeForce RTX 2060 Super Mini from ZOTAC Gaming: a $400 graphics card that can not only churn out smooth 1440p gaming resolution at ultra settings, but also comfortably serves up strong performance when running ray tracing and other high-end, RTX-only graphics options — the same features that crippled last year's standard version RTX 2060.
Finally, next-gen visuals are accessible at a reasonable price!
Product Review 51694
ZOTAC Gaming GeForce RTX 2060 Super Mini Specs
1650 MHz (boost) clock speed
2176 Cuda Cores
8GB GDDR6 RAM
256-Bit Memory Bus
3 x DisplayPort 1.4
HDMI 2.0
Dual Fan open-air cooler (2-slot)
Compact Design
Power consumption: 175W
Small Package, Big Value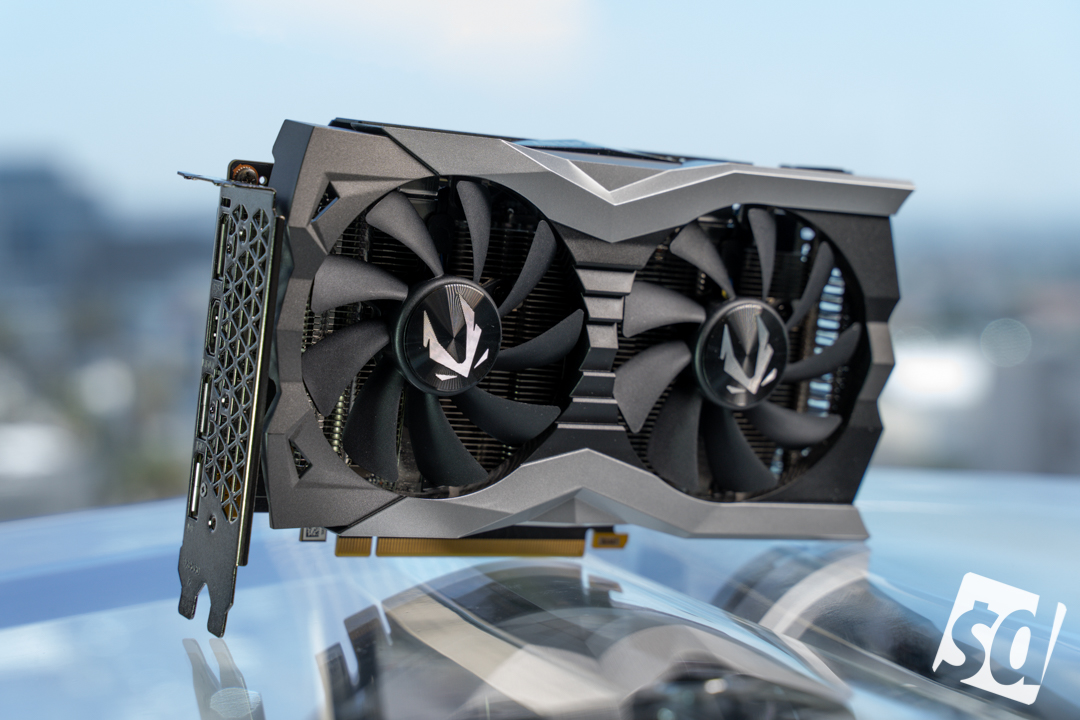 ZOTAC's unique spin on the newly-released RTX 2060 Super series is its compact design. This GPU cuts down on the enormous footprint typical of most high-end cards nowadays, increasing compatibility with a wider range of cases, and even allowing for some compact and portable builds.
But that's not the only barrier this impressive little card breaks down. It also lowers the cost of entry for smooth, ray traced gaming. NVIDIA's cutting-edge lighting and reflection technology was introduced in 2018 with the release of the powerful, but expensive, RTX graphics cards. However, the original RTX 2060 arguably lacked the raw power for uninterrupted ray tracing, meaning that you really needed an RTX 2070 for competent ray tracing support, which cost upwards of $500.
The good news is that, by and large, the new RTX 2060 Super performs almost exactly like the original RTX 2070. I tested a range of benchmarks, including 3D Mark, and it consistently scored just a hair below the older (and more expensive) RTX 2070. It was also significantly ahead of the outgoing RTX 2060.
So, at $400, the RTX 2060 Super is effectively the ideal new entry point for flashy high-end visuals. That's still a chunk of cash, but it's a more palatable figure for many.
Performance Where it Counts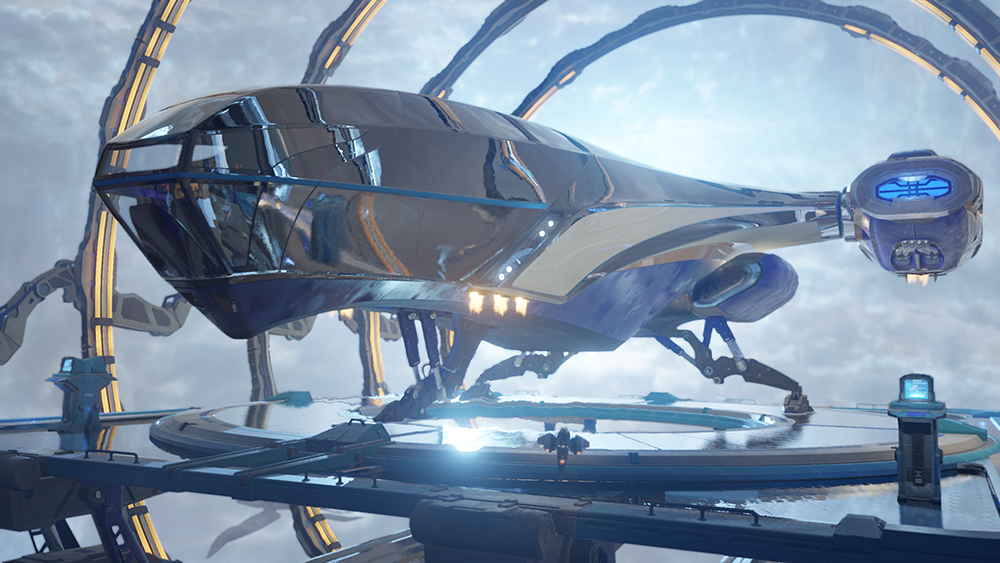 The RTX 2060 Super's performance leap over the original RTX 2060 comes thanks to a boost in CUDA core count from 1920 up to 2176 cores. More notably, it also brings a jump from the frankly inadequate 6GBs of RAM to a more suitable 8GB. This is critical, because not only are games using an increasing amount of memory, but RTX-only features, like ray tracing, are also memory intensive operations.
LOaNbq4e10M
What does this mean in raw gaming terms? This is one excellent GPU for gaming at 1440p resolution. I was able to wreak havoc in Far Cry 5 with frame rates rarely dropping below 80fps (frames per second). Shadow of the Tomb Raider, with all settings on high, sits comfortably over 60fps, as does Assassin's Creed Odyssey after some minor graphics tweaks.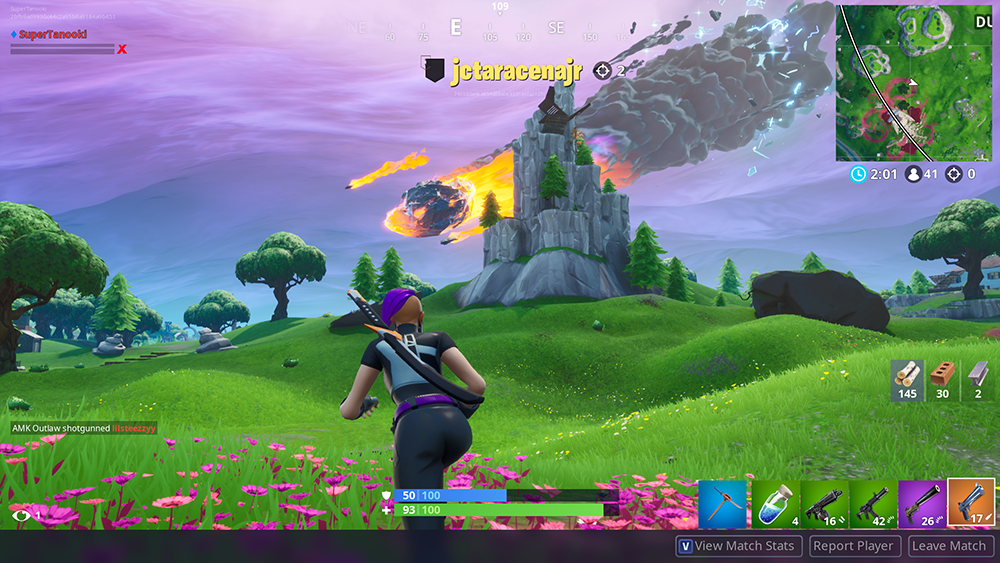 The big, popular games of the moment — Overwatch, Apex Legends and of course Fortnite — all run like a dream at 1440p on this GPU. And you'll get the most out of them if you have a G-Sync or Freesync monitor that can run at 75Hz or higher.
Staying Cool Under Pressure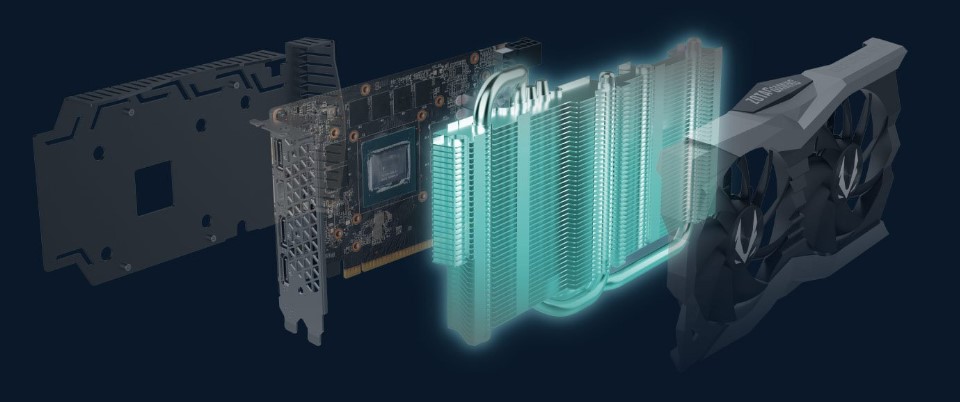 For a GPU billed as the "budget" option for RTX gaming, ZOTAC has done an excellent job with the build quality. The dual fan design forces air down through an array of cooling fins and heat pipes. Meanwhile, the reverse of the card is adorned (and cooled) by a rather premium-looking backplate, which features a unique wrap-around design that extends to the sides of the card.
The cooler is simple yet elegant. And despite the card's compact design, it is capable of keeping temps under control at full load. I measured peak temps at around 76 degrees Celsius, which is respectable. However, the small size and single eight-pin power connector would likely limit the avid overclocker.
While there are no fancy RGB lighting effects or overly exotic materials to be found on this card's exterior, ZOTAC has managed to create a nice-looking product that puts your dollars where they matter most — into the performance parts.
Should You Buy the ZOTAC Gaming GeForce RTX 2060 Super Mini?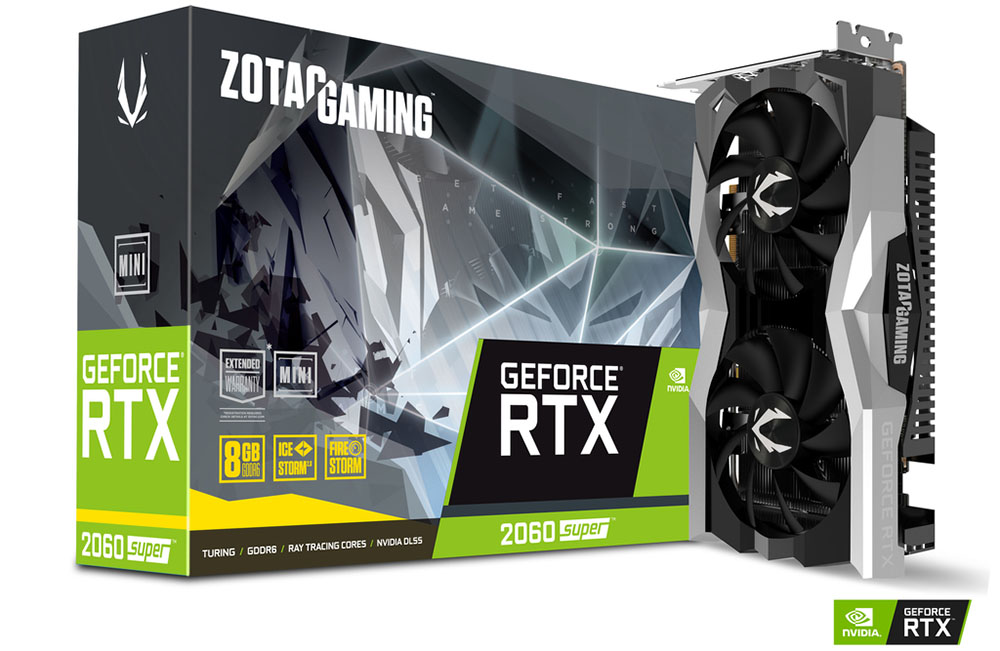 Buying the right GPU is all about identifying the best balance of performance and cost for your particular PC. You'll also need to establish whether or not an upgrade from your current setup is justified.
At $400, ZOTAC's RTX 2060 Super Mini sits right in between the current cost of the standard RTX 2060 ($340) and RTX 2070 ($480) cards. Since it performs much more like the latter, it is easily the best bang-for-your-buck GPU in the $400 range. You might consider it a discounted RTX 2070, for all intents and purposes.
So, should you upgrade? This little RTX 2060 Super comfortably beats the previously formidable GTX 1080 in most games, but if you have one of those GPUs already, you might want to enjoy it for another year.
That said, if you're running a GTX 1070 or lower, right now may be a good time to make the jump. The performance increase moving to the 2060 Super will be enormous, not to mention all of the RTX-only tricks it would bring to your rig.
Ultimately, what is truly remarkable is that next-generation graphics techniques like ray tracing — which were simply impossible on normal consumer hardware just two years ago — are now legitimately accessible with a single GPU costing only $400.
Shop the ZOTAC Gaming GeForce RTX 2060 Super Mini
Need to upgrade other components of your PC? Check out today's best deal in our Computers category:
Search URL: https://slickdeals.net/newsearch.php?firstonly=1&pp=20&sort=newest&rating=frontpage&filter%5B%5D=9&extagid%5B%5D=34&forumid%5B%5D=9&hideexpired=1&r=1
---
Be the first to hear about new deals on the RTX 2060 Super Mini by setting a Deal Alert. Alternatively, browse our Video Card Deal page for all the latest offerings.
ZOTAC Gaming GeForce RTX 2060 Super Mini
$399.99
Our editors strive to ensure that the information in this article is accurate as of the date published, but please keep in mind that offers can change. We encourage you to verify all terms and conditions of any product before you apply.