10 Best Star Wars Christmas Gifts for $40 or Less
Give the Star Wars lover in your life something they actually want this holiday season.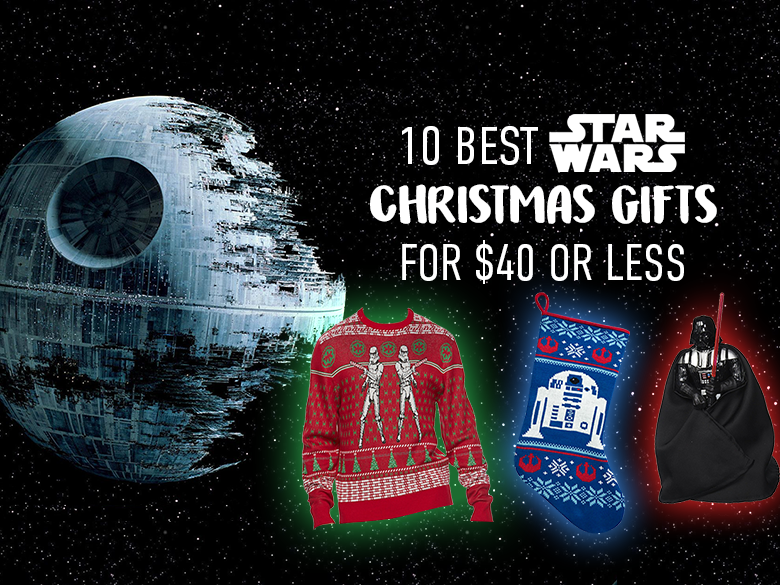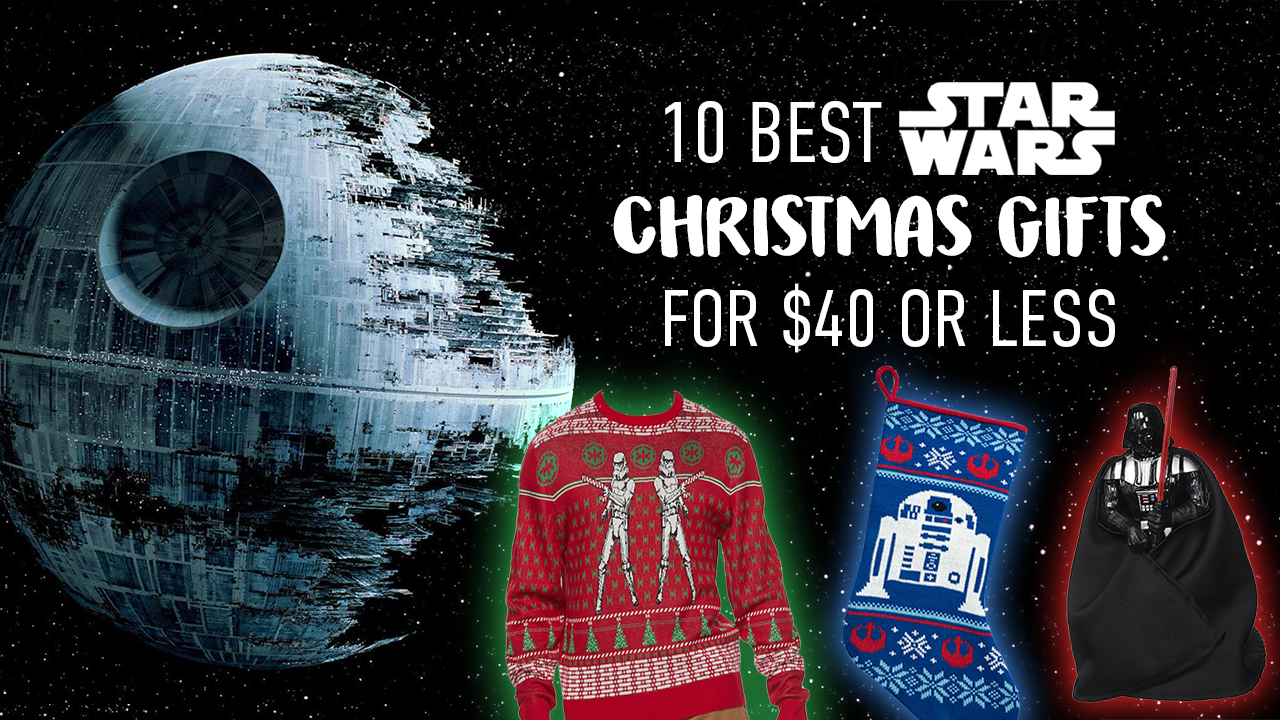 For those of you that hear "dashing through the snow" and instantly picture the planet Hoth, we have the gifts you are looking for! We found some affordable Christmas-themed Star Wars items to help you and your loved ones celebrate the holiday season and gear up for "The Last Jedi."
1.) Star Wars Ugly Christmas Sweaters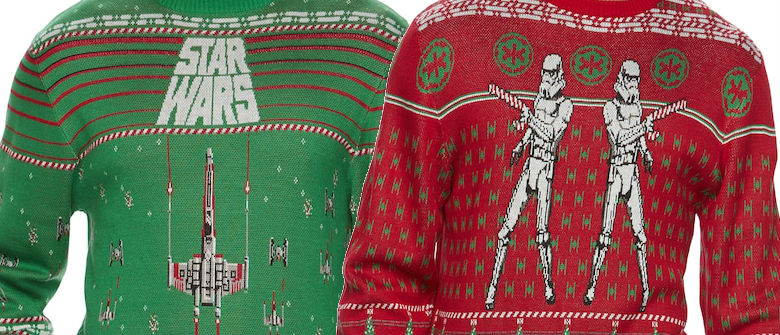 You'll be warmer than the inside of a gutted tauntaun this Christmas with an awesome selection of ugly sweaters from Kohls. With patterns displaying iconic items like an X-Wing, Darth Vader, lightsabers and even some stormtroopers, you are sure to be the highlight of the holiday party this year.
Price: Currently $34.99. Available at Kohls.com.
2.) Star Wars Character Nutcrackers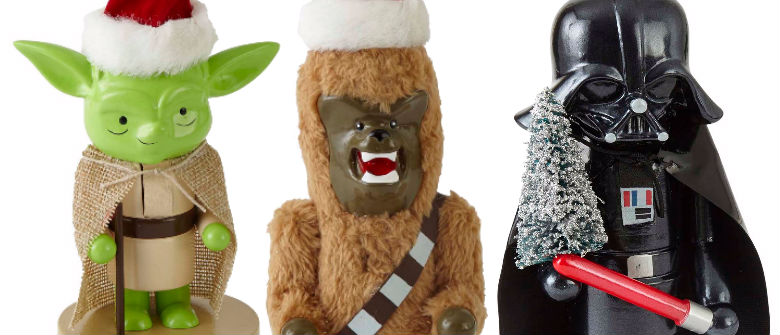 Use the force… to crack even the toughest of nuts. Your favorite Star Wars characters, including Yoda, Chewbacca, C-3PO, and more, will look right at home with the rest of the traditional holiday decorations. Each character sits on a wooden pedestal emblazoned with their name and includes a dash of holiday spirit, as even Darth Vader holds a Christmas Tree.
Price: Currently $24.99. Available at JCPenney.com.
3.) Star Wars Pajamas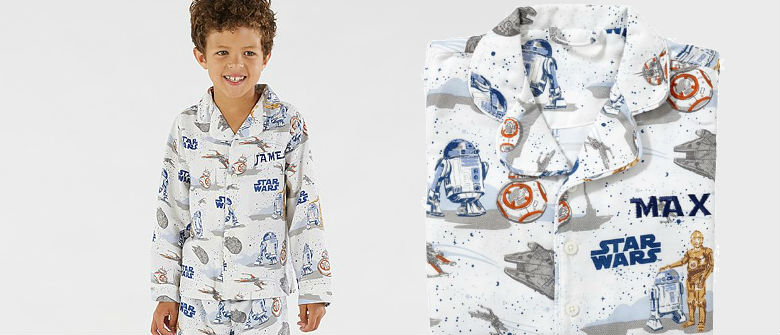 Make sure the younglings are dressed their best this Christmas morning in these Star Wars themed pajamas. The pajamas feature some amazing artwork of the Millenium Falcon blasting through space or a few of your favorite droids. They even have a pair of flannel adult pajamas so that big kids can keep the child-like excitement of the holidays alive.
Price: Currently $23 to $34. Available at PotteryBarnKids.com.
4.) Hallmark Keepsake Star Wars Scene Ornament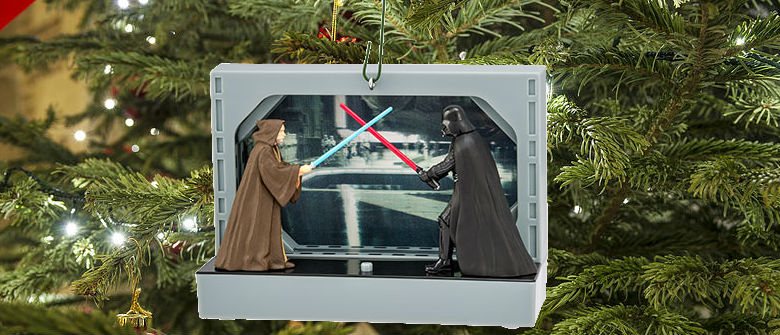 Nothing celebrates the holidays more than a fight to the death displayed upon your Christmas tree. Relive the iconic battle between Obi-Wan Kenobi and Darth Vader as the ornament plays actual dialogue from the movie. Plus, you'll be ready to trigger a Luke Skywalker "Nooooooo!" sound effect if your presents don't work out as you expected.
Price: Currently $19.99. Available at ThinkGeek.com.
5.) Star Wars Christmas Stockings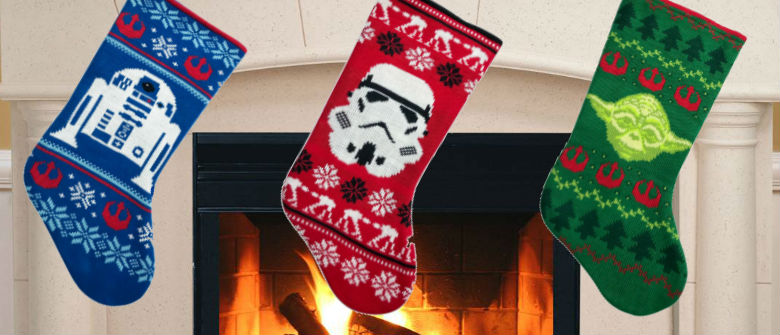 The stockings were hung by the chimney with care, in hopes that Master Yoda soon would be there. These colorful stockings feature characters from both the originals and sequals, including BB-8 and R2-D2. The Darth Vader stocking is the perfect way to let Santa know who has been leaning towards the Dark Side this year.
Price: Starting at $13.99. Available at Target.com.
6.) Death Star String Lights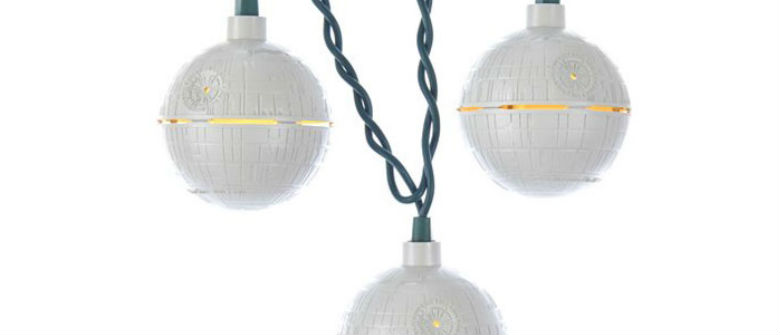 Light up your holiday brighter than Alderaan with these awesome Death Start string lights. Your friends and family will gather around the tree to witness the most powerful space station in the galaxy. Be sure an have a few "that's no moon" jokes chambered for Christmas morning.
Price: Currently $19.99. Available at ThinkGeek.com.
7.) Darth Vader Tree Topper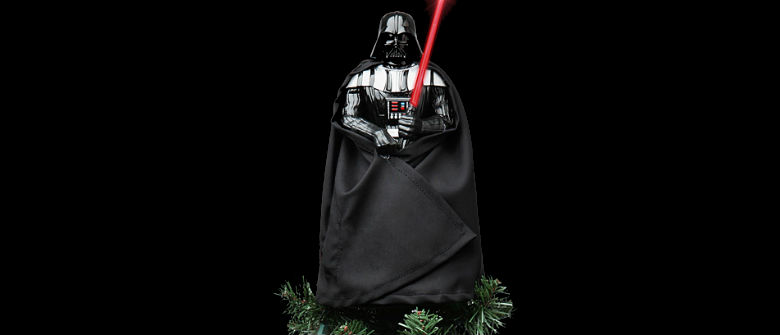 I sense a powerful presence atop your Christmas tree this holiday season. Your kids are sure to be nice with a brooding Sith Lord watching over their gifts. This Darth tree topper sits at 12-inches tall and even features an LED lightsaber!
Price: Currently $36.69. Available at Amazon.com.
8.) Star Wars Wrapping Paper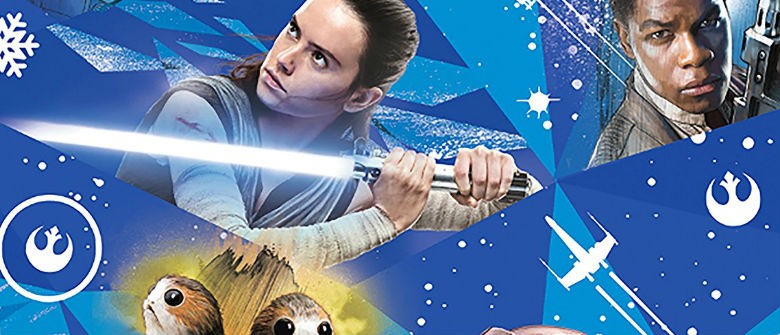 Keep your gifts protected from the Empire with wrapping paper featuring Rey, Finn and all your favorites from the latest Star Wars movies. Choose your path, as each purchase includes two rolls featuring heroes from either the dark or the light side.
Price: Currently $16.33. Available at Amazon.com.
9.) Star Wars Light Show Projection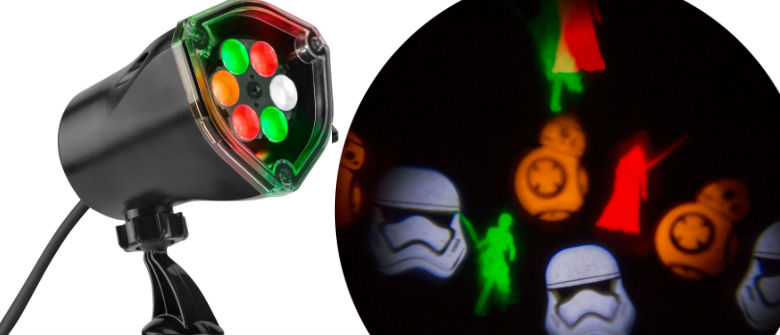 Make your house stand out on the block this Christmas with a bit of Star Wars illumination. Your favorite characters come to life in vivid colors bringing cheer from a galaxy far far away. Blaster sound effects not included.
Price: Currently $24.95. Available at Walmart.com.
10.) Star Wars Holiday Special DVD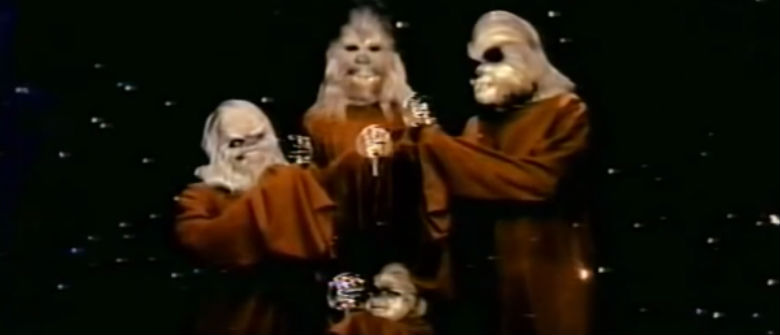 Are you ready for a laugh this holiday season? Look no further than the "Star Wars Holiday Special" from 1978. Marked as one of the strangest things to ever come out of the Star Wars universe, it'll have you talking to family in fluent Wookie in no time.
Price: Currently $12.95. Available at 70s-tv.com.
Have you found the perfect gift for the Star Wars fan in your family? Drop some links in the comments below!
Our editors strive to ensure that the information in this article is accurate as of the date published, but please keep in mind that offers can change. We encourage you to verify all terms and conditions of any product before you apply.