11 Ways to Save Big at Costco
Bulk up your savings with these slick tips.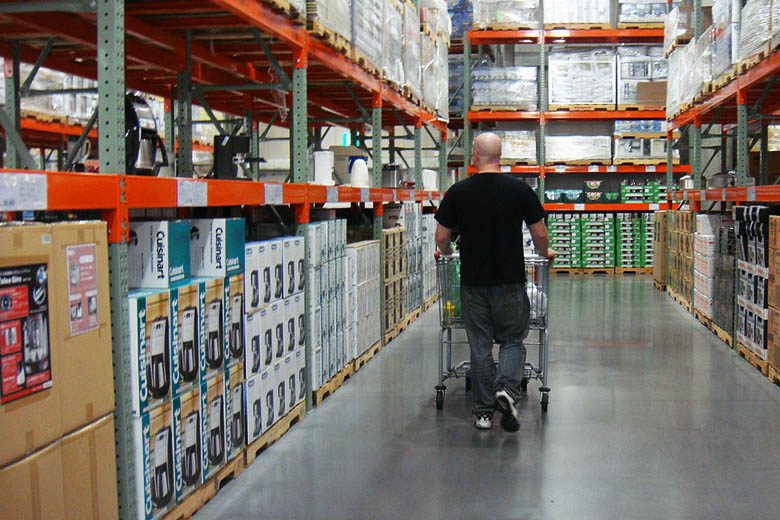 Benjamin Franklin once said, "Beware of little expenses; a small leak will sink a great ship." This advice is especially true in today's economy, where everyday essentials can add up big time. Oddly enough, one of the best ways to spend less is to buy more. Case in point: purchasing items in bulk at warehouse clubs like Costco. This popular wholesale store is a favorite among Slickdealers, and its prices are hard to beat when you shop smart.
1. Try before you buy.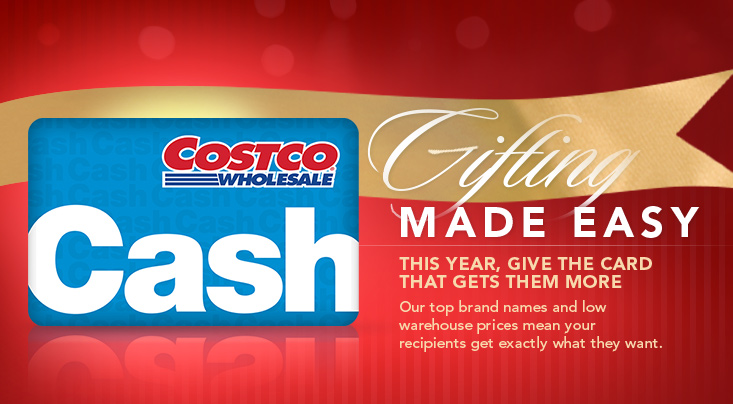 Scoring great deals at Costco starts with paying for a membership, right? Well, not exactly. You can either enroll in a traditional membership plan to the tune of $55 for a basic Gold Star Membership or $110 for an Executive Membership, or you can always try before you buy with a Costco Cash Card. A Costco member will have to purchase the card for you in amounts ranging from $25 to $1,000, but you can use it to enter the store and take advantage of the club prices. You could also have a Costco member bring you along as a guest if you'd prefer to check out the store in person, but that member will have to make any subsequent purchases for you.
Non-members can also access Costco's health services and utilize the store's pharmacy (which Consumer Reports touts as the least expensive place to buy prescription drugs.) And, in certain states, you can also purchase alcohol at club prices without a membership.
2. Know your prices.
Like many other retailers, Costco uses specific price codes — and it pays to know what each code represents. Here's the general breakdown:
Prices that end in .99 indicate that the item is still full price.
Prices that end in .49, .79, .89, etc. generally indicate that the item is full price, but the store may have received a price break from the vendor. (Oftentimes, these savings trickle down to the customer, so check the item's per-unit cost to see how the price stacks up.)
Prices that end in .97 indicate that the item is reduced.
Prices that end in .88 or .00 indicate that a store manager has likely marked the item down to get it off the shelves quickly.
An asterisk in the upper right-hand corner of the price tag means that the item won't be reordered. In other words, stock up accordingly.
Some shoppers have had luck negotiating prices at Costco, and it never hurts to ask a sales associate or manager for an additional price break on clearance items or floor models.
3. Shop with coupons.
Sorry, extreme couponers. Costco doesn't accept manufacturer's coupons or coupons from other retailers. The reason, however, is that the store issues its own coupons via a monthly coupon book. Members are sent this booklet through the mail, but you can also access it online or through the store's mobile app.
threadID: 9759351
4. Crunch the numbers.
When it comes to buying in bulk at warehouse clubs, you'll have to do some math in order to do it right. Take the extra time to calculate an item's cost per unit to see if the savings actually compete with other retailers. It's easy to get tricked into thinking you're getting a good deal when in reality you could have purchased the item for less money elsewhere with the help of coupons and storewide promotions.
5. Earn cash back.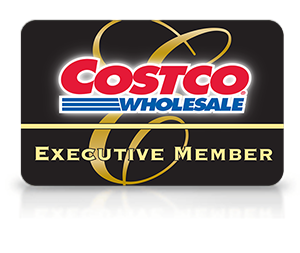 Depending on how often you shop at Costco, you may want to upgrade your standard Gold Star Membership to the Executive Membership in order to receive 2% cash back on your Costco purchases (up to $750 per year).
The best part about the Executive Membership $55 upgrade is that it's essentially risk free. Costco offers its members a 100% satisfaction guarantee, and the store will refund your upgrade fee if you're unhappy with your savings. When Slickdealer just123me applied for a Costco membership, the store advised that there was "nothing to lose by upgrading" to an Executive Membership, because you'll get your $55 back one way or the other.
6. Buy gift cards.
Like other warehouse clubs, Costco is a prime spot to stock up on gift cards at unbeatable prices. The chain sells gift cards for a wide range of retailers at impressive discounts. Of course, you can always buy that special someone a Costco Cash Card, as well. (As Slickdealer hannahsential says, "Costco's the gift that keeps giving.")
threadID: 9730680
7. Fuel up.
There are two affordable ways to fuel up at Costco: at the pump and at the food court.
The store's self-service gas stations are a customer favorite, and many Slickdealers say that this perk alone justifies the cost of a membership plan since the store's gas prices are considerably lower than those at other stations.
Additionally, the store's food court offers an all-American hot dog and soda combo for just $1.50. (Non-members can eat at the Costco food court as long as it's located on the outside of the store.)
8. Go off-brand.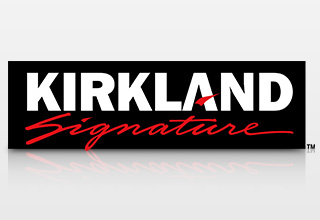 Costco customers are constantly raving about the store's Kirkland Signature brand, which is essentially its generic alternative to name-brand products. Kirkland Signature items are priced right and oftentimes come from the same name-brand factories as their competitors, so it's a smart way to save a little extra on household staples.
9. Stay focused.
The store is known for its lack of signage, so it's all too easy to get sidetracked… or lost altogether. Shop strategically by ignoring the showy offers at the front of the store and heading to the back instead (it's the prime spot for the best deals.) Also, check the end of each aisle for potential savings — and try to avoid impulse buys triggered by all those "free" samples. You'll never save money if you buy things you don't need just because they seem like a good deal.
10. Download the app.
Keep the store's deals right at your fingertips with the Costco mobile app. You'll get instant access to the latest warehouse offers, and you can shop thousands of items not sold in brick-and-mortar locations.
Costco customers can also use the app to order photo prints directly from the store's photo center — just upload your pictures, select your print sizes and pick up your prints at your local store.
11. Extend your savings.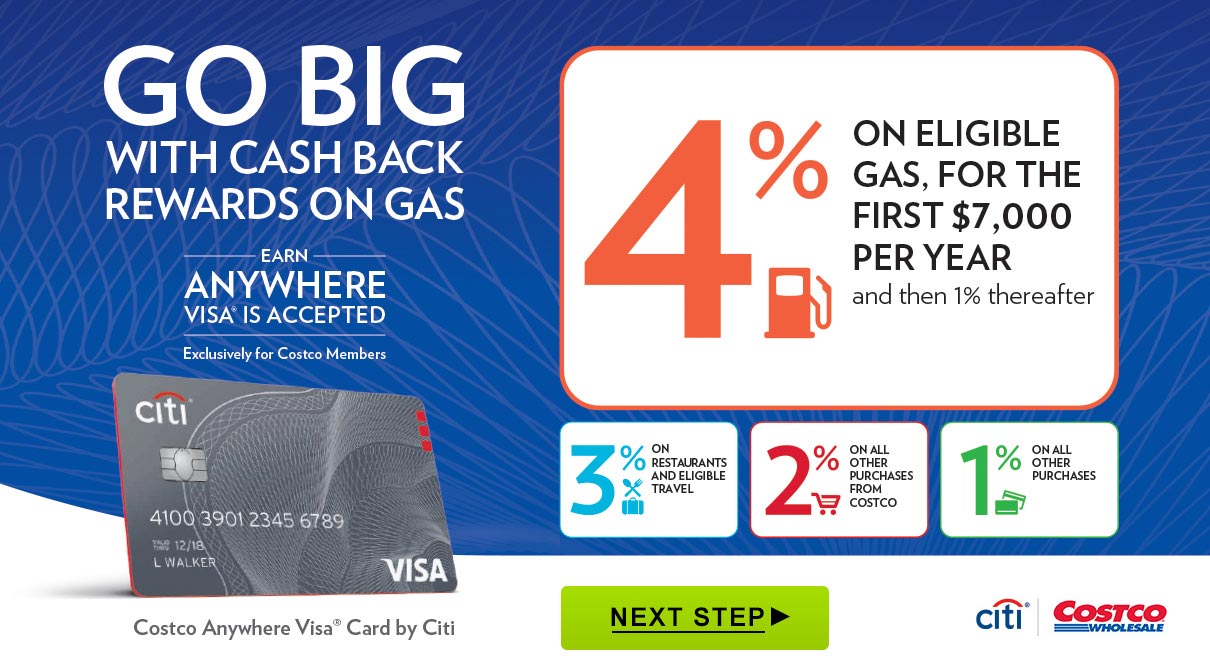 In 2016, Costco officially ended its 16-year relationship with American Express and entered into a new partnership with Visa, which is now the exclusive issuer of the store's co-branded credit card.
The Costco Anywhere Visa Card by Citi allows club members to receive 2% cash back on their Costco purchases, as well as 3% cash back on restaurant and travel purchases and 4% cash back on gasoline purchases (including the low-priced fuel at Costco's pumps).
Costco members can also earn additional savings with rebate apps like Ibotta and Checkout 51. Just submit your store receipt to score cash-back rewards on featured products.
*****
Are you a Costco member, or are you considering buying an annual membership? Let us know your thoughts on this popular warehouse club in the comments section below!

Browse our Costco coupon page here!
Images courtesy of Costco.
Our editors strive to ensure that the information in this article is accurate as of the date published, but please keep in mind that offers can change. We encourage you to verify all terms and conditions of any product before you apply.