11 Ways to Save Money at Lowe's
"Never stop improving" — or saving.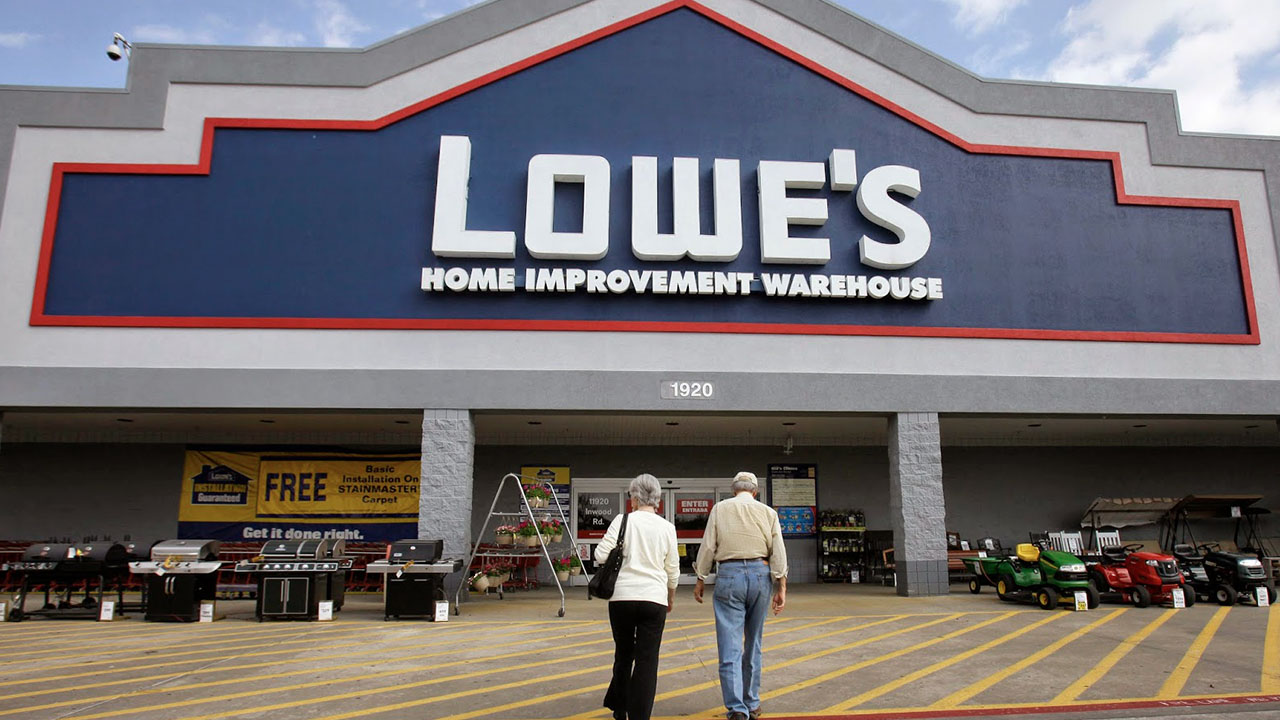 Transforming your house into the home of your dreams doesn't have to cost a fortune. Lowe's offers its customers plenty of ways to save money on their home improvement needs and remodeling projects with storewide promotions, coupons and rebates — and we're sharing some popular tips to help you maximize those savings.
Update: Lowe's is currently open for business but is also offering free curbside pickup for online orders. The retailer is temporarily closing all stores at 7 p.m. daily to provide additional time for essential product replenishment, cleaning and sanitization.
1. Ask for a price match
When it comes to getting great deals at Lowe's, you may want to pay more attention to other stores' prices. Just like Home Depot, Lowe's will match a competitor's price. In fact, Lowe's will even price match online retailers like Amazon. Keep in mind that price matches must be completed in-store, and Lowe's will add any shipping and handling costs in the competitor's online quote to the final price.
2. Use competitors' coupons
Speaking of competitors, you'll want to keep an eye on other stores' coupons, as well. While Lowe's offers its own coupons on occasion (like $15 off a $50 purchase, for example), they also generally accept coupons from retailers like Home Depot, Ace Hardware and Menards. Some Lowe's shoppers have even had luck using coupons from smaller, locally based retailers. Ultimately, whether or not a coupon qualifies is left to the discretion of each store's manager.
3. Visit the post office
The U.S. Postal Service offers exclusive "mover savings" packets to anyone who completes a change of address form online, but they're also available upon request at your local USPS branch (even if you're not actually moving).
These savings packets often include a 10%-off coupon for Lowe's. You can use this voucher in-store or online as you please, but each coupon has its very own barcode and is therefore limited to a single use.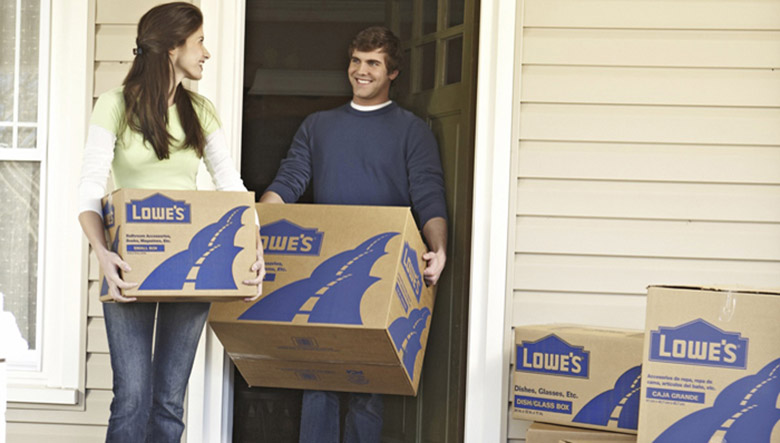 People are also reading: 9 Tips for Shopping at Home Depot
4. Do some haggling
If you notice an item with a damaged box or spot a floor-model version of a product you need, see if a Lowe's employee will work with you on the price. Each associate can take up to $50 off certain items if customers make the request, so don't be shy.
Most stores even have a specific section for damaged goods with a wide range of savings on everything from scratched appliances to unwanted gallons of paint.

5. Buy in bulk
At Lowe's, the more you buy, the more you save, which is especially helpful when you're building a home or working on an extensive remodeling project. Look for products that feature yellow "Contractor Pack" labels to score lower prices when you purchase these items in high quantities.
Similarly, it's smart to visit the ProServices desk and let a store employee know that you plan to buy in bulk. Lowe's offers volume discount pricing in addition to the contractor bundles, and you can save between 5% and 50% depending on your purchase amount.
6. Shop online
One of the easiest ways to save money at Lowe's is by shopping online. The store's website includes a Savings Center with 30% to 50% off certain departments and products.
But what's really wonderful about shopping online is that you can choose to pick your items up in-store. This allows you to compare the online price with the in-store price, which sometimes slightly differs. The store, of course, will honor the lower of the two thanks to its Price Protection policy. (Shoppers report that online prices are usually your better deal.)
threadID: 9788387
7. Use the Lowe's credit card
If you plan on doing a lot of shopping at Lowe's for your home improvement needs, then applying for the store's Advantage card may just prove beneficial. Cardholders receive their choice of 5% off storewide, special financing on purchases over $299 or 84 fixed monthly payments on purchases over $2,000. Ultimately, these exclusive perks can save you some serious cash on those costly remodeling projects.
See also: The Best Approach to Finding the Right Store Credit Card
8. Enjoy special discounts
Lowe's also offers a Military Discount Program that slashes 10% off most full-price items with a valid military ID. This discount is available to anyone currently serving in or who is a veteran of the US Army, US Marine Corps, US Navy, US Air Force, US Coast Guard, NOAA, USPHS or National Guard. Lowe's Military Discount Program also extends to the registered service member's respective spouse.
You can verify your eligibility here to begin using your discount in-store or online.
Tip: Lowe's is currently updating its military registration and verification process. To ensure that you can continue using your Military Discount without interruption, you must update or create your military profile via Lowes.com/military by June 1, 2020. Beginning June 1, Lowe's will verify that the primary address associated with your MyLowe's military profile matches the address found on your valid ID.

9. Know when to shop
The store discounts all kinds of home improvement must-haves throughout the year, but some savings are at their peak during specific months and seasons:
March through September: Save on garden supplies, grills, patio furniture and outdoor decor.
May through August: Save on flooring, paint, lighting, sinks, faucets, cabinets and windows.
November through December: Save on tools, storage and cleaning products.
You'll also want to shop the store's "Sidewalk Sales," which usually take place a few times per year on the first or last Saturday of the month. Lowe's uses these events to get rid of older merchandise, clearance items and store returns, offering savings of up to 90% on everything from decorative accents to major appliances.
10. Look for rebates
Always check the store's online Rebate Center for relevant manufacturer rebates and information on potential tax credits or utility refunds. These incentives can help you narrow down your search for a specific appliance. Plus, Lowe's makes it easy to browse and submit current rebate offers or check on a submitted rebate's status.
11. Stay connected
As with most stores, it's a good idea to sign up for Lowe's emails if you want to stay updated on current sales and available coupons. The store also has a mobile app for iOS and Android, and app users occasionally receive exclusive in-app savings.
Register for a MyLowe's account to get easier returns, handy shopping lists and a record of previous purchases (which can make life easier when you can't remember the exact shade of paint you used in your bedroom). You can also link your MyLowe's account to their app to make accessing your account even easier.
Images courtesy of Lowe's.
---
UP NEXT:
---
Any product or service prices/offers that appear in this article are accurate at time of publish, and are subject to change without notice. Please verify the actual selling price and offer details on the merchant's site before making a purchase.