If part of your New Year's resolution is to get in shape, then joining a gym is likely on your radar — and so are those membership dues.
While there are various deals and discounts throughout the year for 24 Hour Fitness, none compare to what Costco is currently offering. We're not talking about 10% off a month here or there — this promo will save you at least $400 on a two-year membership.
Read on to find out how to get this discounted rate.
Search URL: https://slickdeals.net/newsearch.php?firstonly=1&q=shoe&pp=20&sort=newest&rating=frontpage&previousdays=7&filter%5B%5D=527&forumid%5B%5D=all&forumid%5B%5D=9&hideexpired=1&r=1
How Much Does a 24 Hour Fitness Membership Cost Normally?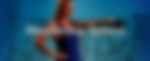 The cost of a 24 Hour Fitness membership varies based on your location, whether you choose a single-club or all-club access level, and whether you opt to pay (or pre-pay) your dues on a monthly or yearly basis.
But overall, the average price for an All-Club membership will set you back around $35 to $50 every month, or between $420 and $600 every year. And of course memberships will cost more if you go for the Super Sport package.
Costco Has the Best 24 Hour Fitness Membership Deals

Costco is currently offering two excellent deals on 24 Hour Fitness memberships. Right now, members can get a two-year All-Club Sport membership for just $429.99 or a two-year All-Club Super Sport membership for $699.99. That breaks down to around $18 or $29 per month, respectively.
It's a really staggering discount, shaving hundreds of dollars off your total price. In some areas, it'll basically be like getting an extra year (or more) for free.
Shop Costco's 24 Hour Fitness Membership Plans
Costco's 24 Hour Fitness Two-Year All-Club Sport Membership eCertificate
With the $429.99 two-year All-Club Sport membership plan, you can work out at more than 280 Fit-Lite, Express, Active, or Sport locations nationwide, even while traveling or commuting outside your selected club area.
Plus, you'll enjoy FREE group exercise classes for some variety in your exercise regimen. You can try options like cycling classes, yoga, and more.
For additional fees, you can include personal training services and a personalized fitness program to help reach your goals. You can also utilize 24 Hour Fitness' Kids' Club if you have children between six months and 12 years of age. This supervised environment will keep your kids safe and happy while you break a sweat.
Purchase This Membership Plan from Costco
Costco's 24 Hour Fitness Two-Year All-Club Super Sport Membership eCertificate
Alternatively, the $629.99 two-year All-Club Super Sport membership plan lets you work out at any Fit-Lite, Express, Active, Sport, or Super-Sport location (again, even those outside your selected club area). That means you'll have access to more than 400 clubs nationwide.
All of the other features are the same as those in the All-Club Sport package. Similarly, you can add on personal training services or utilize the facility's Kids' Club for additional fees.
Keep in mind that these Costco membership deals are limited to one per person and are only valid for new 24 Hour Fitness members. They also won't work for Costco members who have previously redeemed a Costco 24 Hour Fitness certificate.
Purchase This Membership Plan from Costco
How to Activate Your 24 Hour Fitness Membership

If you purchase either membership plan through Costco's website, you'll receive your digital certificate within about an hour via the email address you provide. You can then present your printed eCertificate as your proof of purchase until you exchange it for an official membership card.
To activate your membership online, just find the closest gym to you, complete your application and enter the promo code found on your Costco certificate during the check out process. The price will automatically adjust to $0.
You can also activate your membership at your local club instead. All you'll need is your Costco certificate with your promo code, along with a photo ID.
*****
Are you a 24 Hour Fitness member, or are you thinking about joining? Keep the conversation going in the comments section below!
Images courtesy of 24 Hour Fitness and Costco.
---
Any product or service prices/offers that appear in this article are accurate at time of publish, and are subject to change without notice. Please verify the actual selling price and offer details on the merchant's site before making a purchase.