5 Ways to Save at Walmart
There's more to saving money at Walmart than just shopping the roll backs. We've got tips to help you seriously expand your savings.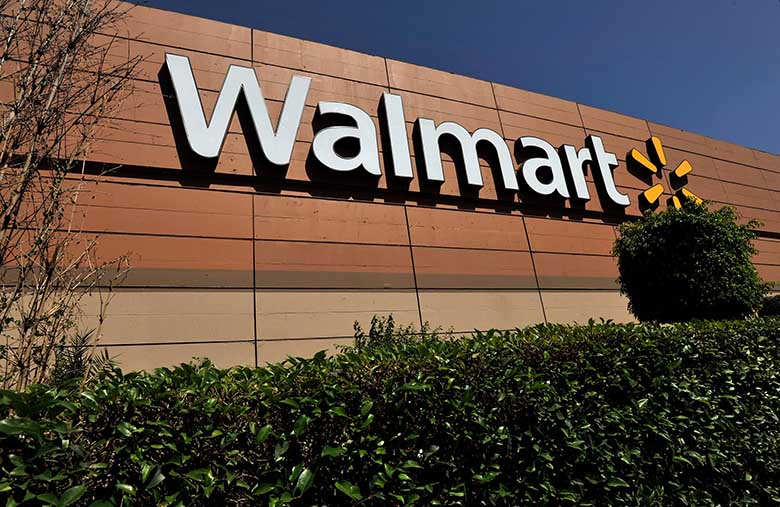 Walmart is known for offering everyday low prices and frequent rollback specials, but that doesn't mean the savings stop there. In fact, familiarizing yourself with these few simple insider tips can dramatically dial up your savings, both in store and online.
Take Advantage of Their Ad Match Guarantee
You'll often hear savvy shoppers talking about Walmart's incredible Ad Match Guarantee. In a nutshell, Walmart will match any local competitor's advertised price. Of course, there are some stipulations. For instance, buy-one-get-one deals will only be matched if the ad states a specific price. And as you might expect, no substitutions are allowed. But overall, it's a solid policy that can really bring down your spending. It'll also save you from running from one store to the next to hit certain sales.
"Walmart really has a very generous price-matching policy," says Lisa Lee Freeman, a shopping and consumer savings expert. "Another policy Walmart has that can save you money has to do with finding a cheaper price elsewhere within seven days. If you do, they'll actually refund you the money." She cautions, however, that certain rules may apply for price adjustments. In other words, be sure to read the fine print and hold on to your receipts.
Don't Skip the Coupons
While Walmart does not allow shoppers to combine store coupons with manufacturer coupons (also known as stacking), couponing can still snag you major savings. In addition to our Walmart coupons page, loads of up-to-date coupons can be found on the store website.
The biggest perk of being a Walmart couponer is that you can pocket any price difference. For example, say you've got a coupon for $2 off an item that happens to be on sale for $1. That $1 difference will come right back to you. If you're buying several items, the discount will be applied to your total bill. If you're only buying the one item, the cashier will give you that dollar in cash. It can definitely pay off to check their weekly ads before heading to Walmart so you can make the most of their coupons.To make the most out of Walmart coupons, be sure to check their weekly ads before hitting the store.
Use the Savings Catcher App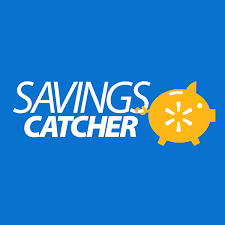 Another great way to save at Walmart is by taking advantage of their Savings Catcher app. After making a purchase, simply scan your receipt. From there, Walmart will automatically compare the items against the advertised prices of local competitors. If it comes across a lower price elsewhere, you'll get the difference in the form of an eGift Card. Think Walmart's prices are already so low that this won't save you much? Think again. Slickdealer kiickrocks notes that he got back $70 just on groceries using the Savings Catcher app. Not bad for such an easy way to save, right?
Savings Catcher is available as a smartphone app that also pairs nicely with the Slickdeals app (iOS and Android). Both give you digital access to instant savings.
Always Check Online Prices
Beyond price matching with local brick-and-mortar stores, Walmart's ad matching policy also allows in-store cashiers to price match with pretty much any online retailer, including Walmart.com. In addition, if you find an item on sale at Walmart.com, you have the option of simply ordering it online and opting for an in-store pickup. This gets you the lower price and eliminates the shipping fee (in some cities you can also sign up for their ShippingPass program and get free shipping on any order for $50 per year). Plus, many items end up being available within a day or so. (If the product is already in stock at your pick-up store, you can even get it the same day.) Checkout Walmart.com's online daily deals for the best bargains.
Prepare for Seasonal Savings
On top of the money-saving hacks mentioned above, shoppers can also expect to land major discounts during select sales events. Walmart is especially known for offering 1-Hour Guarantees on select Black Friday items. This means that shoppers are guaranteed the ability to purchase these items at the Black Friday price for 60 minutes after the event starts. If the store runs out of an item, you're given the option of paying for it that day and having it delivered to the store before Christmas.
Black Friday doesn't stand alone as Walmart's only major savings event. To rival Amazon Prime Day, Walmart ran a huge mega-sale in mid-July. Promotions included reduced minimum purchase amounts for free-shipping on Walmart.com, as well as other rollback specials. The takeaway here is to pay attention to national sales events because Walmart is often front and center.
Keeping these Walmart shopping tips in mind is sure to keep more cash in your pocket.
Image courtesy of Thinkstock/Daniel Aguilar
Our editors strive to ensure that the information in this article is accurate as of the date published, but please keep in mind that offers can change. We encourage you to verify all terms and conditions of any product before you apply.