A Gift Guide for Gamers
Level-up anyone's gaming lifestyle.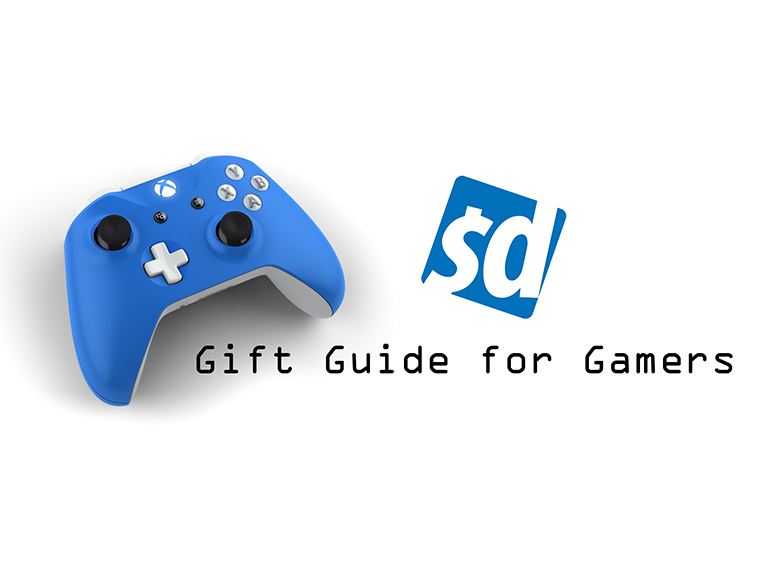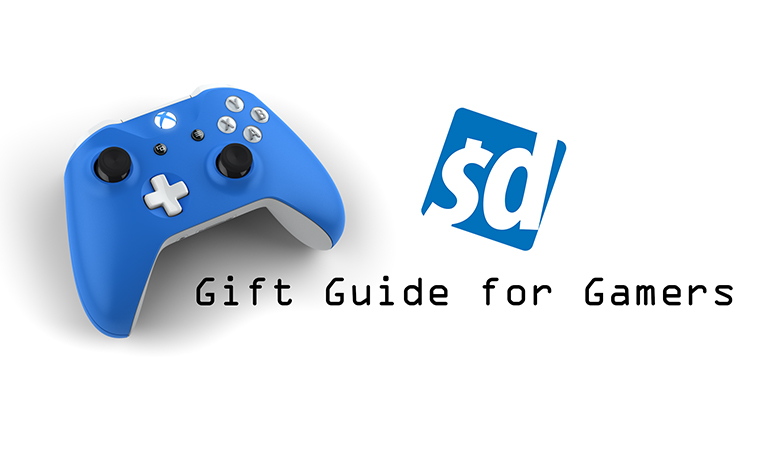 It's that time of year again, when we start to panic about what gifts to get our favorite video game-enthusiasts. Shopping for presents is already difficult enough without having to stay within a niche area of interest. Your favorite gamers most likely already have every new title they want to play, which makes shopping for them extra difficult. But don't lose hope because there are still plenty of cool gift ideas that don't involve actual video games.
Check out our top picks for gamers this holiday season or any special occasion!
Total Control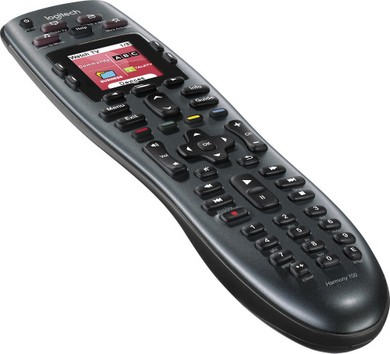 Logitech's Harmony 700 makes wrangling multiple remote controls a thing of the past. This programmable remote handles up to eight devices and automatically sets everything to the right input and power mode with the touch of a button. It's really convenient for those with a home theater setup and multiple gaming consoles.
Best Buy will be offering the Logitech Harmony 700 in-store and online for $49.99 during Black Friday. Online sales begin at 5 pm on Nov. 24th with Friday Doorbusters available in-store at 8 am.
threadID: 9300855
Item Drops
When it comes to obtaining rare collectible items, skip the grind with Loot Crate Gaming, a monthly mystery subscription box featuring various video game franchises. Each crate comes with four to six licensed and exclusive collectibles from popular gaming universes, and will feature a new theme every month.
Subscriptions range from one month ($24.95 one-time cost) to 12 months ($22.95/month). We've seen Loot Crates get discounted to $10 in the past, but we're not seeing any current offers at the moment.
Alternatively, new customers can buy individual items from past crates via the Loot Crate Vault for as low as $3.40 after coupon code.
threadID: 9370295
Splash of Color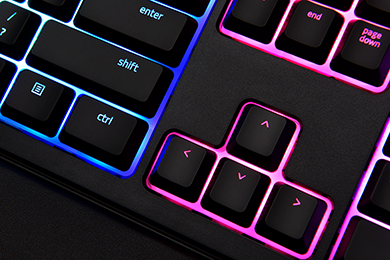 Brighten up your loved one's gaming sessions with some of Razer's Chroma series peripherals, like the Naga Chroma MMO gaming mouse or the newly-release Ornata Chroma mecha-membrane keyboard. The fully-customizable lighting offers 16.8 million color options with programmable effects, as well as interactive in-game effects via the Chroma App.
Best Buy currently has the Naga Chroma on sale for $39.99 (regular price $79.99), and you can find a bunch of other deals at Razer's Cyber Weekend Exclusive Preview. Don't forget that you can get $10 off any item in the Razer store by signing up for their newsletter (new subscribers only).
threadID: 9278435
Ready Player 2
For a gift with a more personal touch, you can customize an Xbox One controller at the Xbox Design Lab. Every controller element, from the body to the thumbsticks to the triggers, can be assigned a different color for one of 8 million possible combinations. This will definitely be a one-of-a-kind gift that your favorite gamer will cherish for a long time.
The Microsoft Store is offering free Design Lab engraving ($9.99 value) for each custom controller starting now through Nov. 22 and then again on Nov. 24 through Black Friday.
threadID: 9366367 threadID: 9334563
Keep it Connected
The one thing that gamers can never have enough of is a monthly subscription to the PlayStation Network or Xbox Live Gold. These services are required for online multiplayer gaming, and also provide access to monthly special deals and free games.
Discounts for prepaid subscription cards can be regularly found in our Deal Forums so don't be afraid to stock up for a gift that keeps on giving.
threadID: 9356795 threadID: 9206927
King of Nostalgia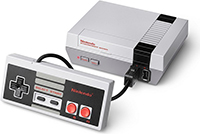 Relive the early days of video gaming with Nintendo's NES Classic Edition. This miniature throwback to the original console from the '80s comes pre-loaded with 30 classic games like "Super Mario Bros.," "Metroid," "Donkey Kong," "Kirby's Adventure," and "The Legend of Zelda."
The system sold out everywhere within minutes of its launch on Nov. 11 with no clear schedule for restocking, but if you can get your hands on one, you'd definitely win the holiday gifting game. Nintendo has promised to deliver a steady flow of systems to retailers throughout the holiday shopping season, but "steady" and "large quantities" are two different terms.
Create a Deal Alert to be notified of any activity regarding the NES Classic Edition.
threadID: 9334223
Squad Goals
One of the key elements of a successful online multiplayer session is communication — and the free earpiece that comes packaged with consoles just isn't going to cut it. Upgrade both sound and microphone quality with an over-ear headset so you can hear enemies better and make game-changing audible plays.
For PS4, PC and Mac, the Plantronics GameCom 818 Wireless Gaming Headset is currently a great value at $30 (after coupon) from Newegg.
threadID: 9308891
Xbox One users can get the Turtle Beach Ear Force XO on Black Friday from Best Buy for $39.99.
threadID: 9301023
Heroes Never Die!
Blizzard recently wrapped up its annual Southern California convention, BlizzCon, and for those who couldn't make it out, the Blizzard store is now offering convention-exclusive items for sale. There are collectible trinkets, plush toys, and clothing from popular games like "Overwatch," "World of Warcraft," "Diablo" and more. And if you keep an eye on the Deal Forums, you may find the occasional discount code from Blizzard.
Fall into Formation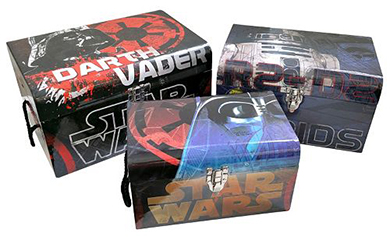 Serious gamers will undoubtedly have multiple systems with a huge library of games and accompanying peripherals. These can get unwieldy without the proper storage equipment. Help keep the game room organized and clutter-free with these Star Wars-themed trunks from Kohl's — your toes and ankles will thank you.
Before you shop, stop by our Kohl's coupons page for plenty of coupon codes and money-saving tips.
Do you have other cool gift ideas for video game enthusiasts? Let us know in the comments below!
Images courtesy Best Buy, Razer, Xbox Design Lab, Nintendo, and Kohl's.
---
Any product or service prices/offers that appear in this article are accurate at time of publish, and are subject to change without notice. Please verify the actual selling price and offer details on the merchant's site before making a purchase.