Stay Efficient while Working Remotely with These Sales from Adorama
If you're looking to make an upgrade, there are some impressive deals on computers, monitors and much more.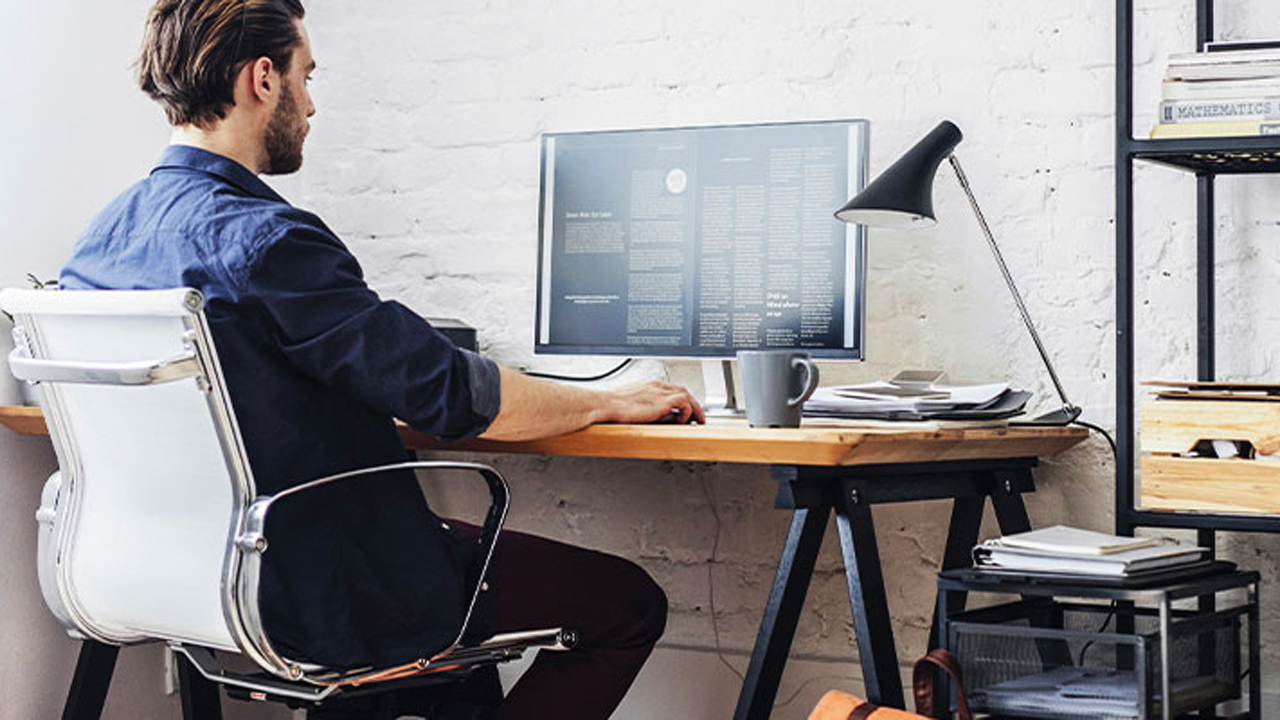 The only way to truly maximize productivity is to ensure your mobile work setup is on-par with what your normal office provides. And while many aspire to work from home, it's not always as glamorous as it may seem. Office buildings are usually stocked with the best equipment — think computers and storage solutions, but also comfy chairs and break rooms — that make it easier to take charge of your daily tasks.
Shop Home Office Products on Adorama
Thankfully, building your own home office doesn't have to be difficult. Adorama offers thousands of different products you can use to construct the perfect work-oasis in the comfort of your house. We've scoured its catalog to handpick a selection of our favorite items for remote work, and it wasn't easy narrowing down the list. With so many cool gadgets, it can be easy to get distracted, so make sure your shopping cart contains a healthy balance of tools for both "work" and "play."
Computers and Laptops

If you don't have a trustworthy computer, your work can become way more difficult than it should be. Long load times, issues with running power-hungry applications and lag when working with multiple tabs open are all symptoms of an underpowered computer. Working from home brings with it plenty of other distractions, so make sure your computer isn't one of them.
Owning a laptop is highly recommended, as it allows you to bring your work along when traveling. Many people opt for a powerful laptop that can also plug into a monitor and function like a desktop, while others prefer having a separate desktop PC and laptop. Many of these products go on sale at regular intervals, including the Macbook Pro, and can usually be had for several hundred dollars off the asking price.
Monitors

A good computer is useless without a solid monitor. Finding the right one for your home office depends entirely on your field of employment. Are you a graphic designer or photographer? Then you'll probably want to spend a bit more on a high-quality screen that can display a wide range of colors. Are you going to be looking at spreadsheets or Microsoft Word all day? If so, display resolution is less important and you might be able to save a bit of money. But no matter what you're doing, you'll need a monitor that is easy to look at for eight hours a day.
We found several great products on Adorama that are suitable for all lines of work. Monitors from the popular manufacturer BenQ tend to see a discount on Slickdeals every month, and it usually amounts to about $50 in savings. Meanwhile, the Dell UltraSharp monitor has gone on sale twice already this year, both times for $105. While the sale price below is definitely a little higher, it's still reasonable for what you're getting, and way less than MSRP.
Portable Storage Solutions

The best part about working from home is you don't necessarily have to be home to work. A breath of fresh air can help keep you get motivated and many remote workers enjoy taking their business on the road. But that means you'll need to have a reliable way to access all your files and data when away from your desk. External hard drives, USB drives or even personal cloud servers are all viable options.
Many of SanDisk's products go on sale frequently, but make sure you pay attention to the amount of storage the discounted products offer. Portable storage devices come in a variety of sizes, and a good rule of thumb is to always have a bit more hard drive space than you think you'll need.
Office Entertainment

Let's face it, we can't work all the time. Every now and then it's healthy to take a break from the daily grind and relax. Even office workers find time to step back and have some fun — think happy hours, company cookouts or even regular, everyday meetings at the coffee machine. Without these perks, remote workers need to find different ways to entertain themselves—and they have plenty of options.
Adorama offers musical instruments, photography equipment, drones and plenty of other gadgets to help you step away from your desk. One of our favorites, the Kala Ukulele, is almost always offered on sale as a bundle for $49.99, but you can find it cheaper as a stand-alone product on Adorama.
Stay on top of all the latest deals from Adorama by setting a Deal Alert. This way, we can let you know as soon as a new sale hits the web.
---
Any product or service prices/offers that appear in this article are accurate at time of publish, and are subject to change without notice. Please verify the actual selling price and offer details on the merchant's site before making a purchase.