Where to Find the Best Blu-ray and 4K Movie Deals During Black Friday 2020
Retailers like Target are offering their deepest discounts on 4K Blu-rays and DVDs right before Black Friday.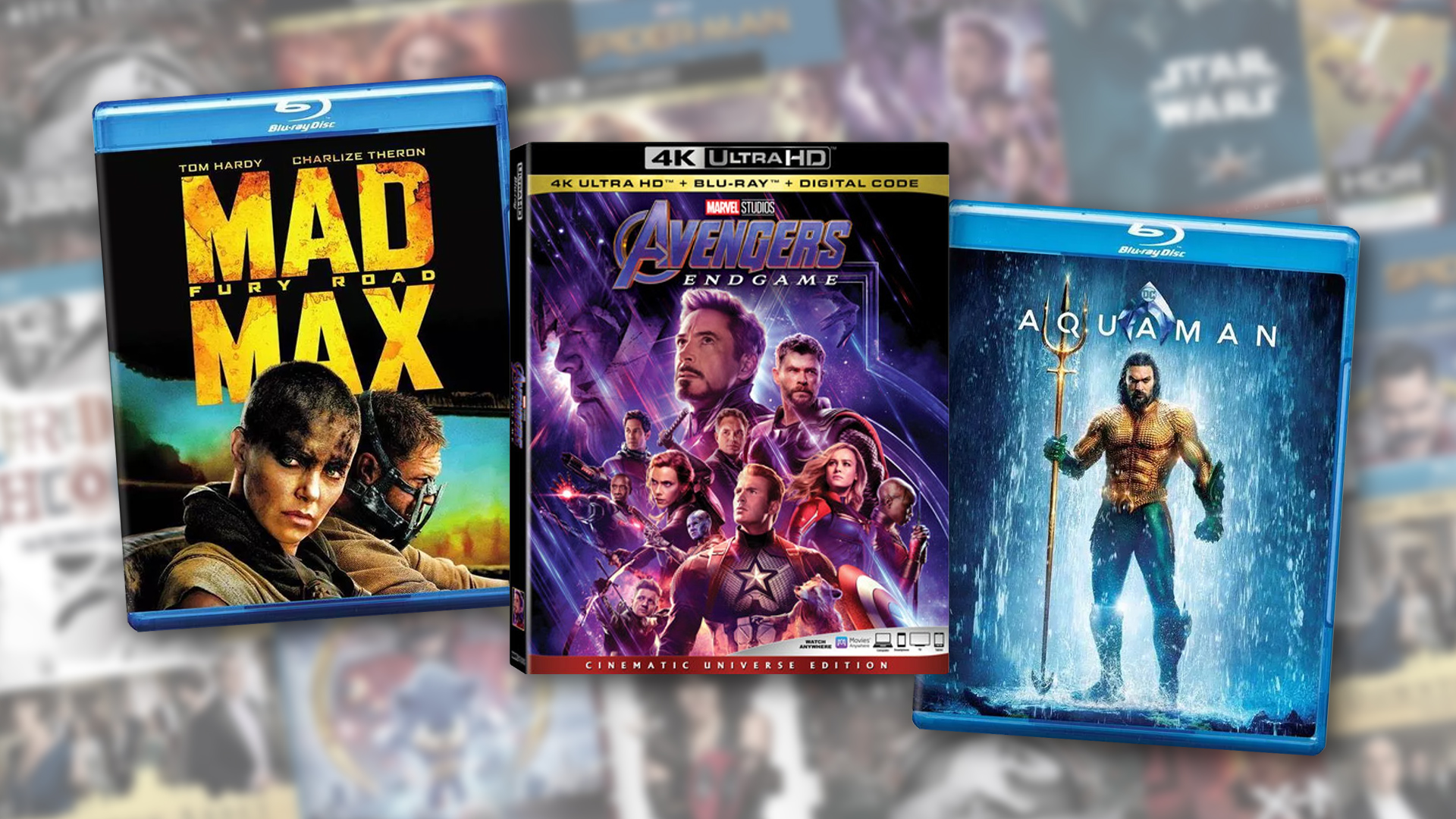 Black Friday is right around the corner, but retailers are already offering impressive discounts on some of the most popular Blu-ray and 4K Ultra HD movies. If you're looking for an affordable way to expand your home theater collection, now is the time to do so.
From popular television shows to iconic films, one of your favorites is bound to be on sale. If nothing below catches your eye, be sure to set up a Deal Alert to track sales on your top movies — and check back in the coming days as we inch closer to Black Friday.
Here are some of the best Black Friday Blu-ray and 4K UHD discounts currently available.
Black Friday Movie Deals from Target
It looks like most of Target's movie deals are limited to Blu-ray, but there's an impressive list of films included in the promotion. Some also include DVD and digital versions in addition to Blu-ray. For anyone interested in deals on 4K/UHD movies, there are some steals like a deeply discounted Birds Of Prey. Lots of Disney 4K/UHD movies are discounted, too, going for $25.00 instead of $29.99. Here are some of the best films eligible for the promotion—a full list can be found here.
Notable Discounts
Black Friday Movie Deals from Best Buy
Several products are already on sale, but more are planned to go live in the coming weeks. You can plan ahead by checking out Best Buy's official Black Friday page, which is offering a sneak peek at deals to come later this month. Some Blu-ray and 4K movie deals also include a 14-day free trial of HBO Max to new subscribers. For now, here are a few of the best deals on offer (full list available here).
4K UHD Movies
Blu-ray Movies

Black Friday Movie Deals from Walmart
Dozens of Blu-rays and 4K UHD movies are on sale at Walmart, but you can also find a wide selection of DVDs, too. We've pick out some of our favorites, but a full list can be found here.
4K UHD Movies
Blu-ray Movies
Black Friday Movie Deals from Amazon
Several of these Blu-rays also include a digital copy and a DVD version of the film or television show. Amazon has a massive selection of TV shows and movies on sale, so make sure to view the entire catalog. Still, we found these to be the most enticing.
4K UHD Movies
Blu-ray Movies
---
Any product or service prices/offers that appear in this article are accurate at time of publish, and are subject to change without notice. Please verify the actual selling price and offer details on the merchant's site before making a purchase.