App-raising the Kohl's App: A First-Hand Experience
Yes, there's an app for that... but is it worth your time?

I'll go ahead and admit that I didn't want to like Kohl's app. First of all, I'm predominantly an online shopper, and I typically never utilize apps in my shopping experiences. Don't get me wrong... I love a good app just as much as the next person; I just don't rely on them for my shopping needs.
But if an app can make my shopping experience better, then I want to know about it. I dragged myself to a brick-and-mortar Kohl's location to see just how handy the store's mobile app is and whether or not it's actually useful, both in-store and online. Getting 50 Yes2You points by just downloading and signing in to the app was also a bonus reason to try it out!
Shopping In-Store

I just recently purchased my first home, and now that the furniture's in place and all that jazz, I've been stocking up on the basics. One of the last things on our list has been bath towels, and I've fruitlessly searched online for one with good reviews. The truth, though, is that a bath towel is one of those things you really have to touch in person before you buy.
So I was pleasantly surprised to find on the day of my visit that Kohl's was running a "buy one, get one for $1" promotion on select bathroom towels, namely two brands: Sonoma and Vera Wang. I instinctively reached for the Vera Wang towels first, as they looked super thick and plush. Upon searching the app, however, I realized that the customer reviews consistently mentioned that they didn't hold up very well. Plus, they were $29.99 a piece, which I think is a little hefty, even with the promotion.
The Sonoma quick-dry towels, on the other hand, had great reviews and were priced at $15.99 each. That meant that I could get four bath towels and two matching hand towels ($13.99 a piece) for a subtotal of $49.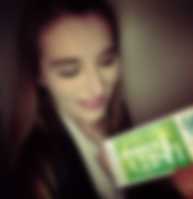 Of course, all you savvy Kohl's shoppers know what that magic number means: Kohl's Cash. That's right. As mentioned in a previous article, the store advertisement might say that you'll earn $10 Kohl's Cash for every $50 you spend, but you'll actually earn it for every $48 you spend before any taxes or promotions are applied.
Since I was shopping with a 15 percent off coupon, as well, I also bought my mom some socks she needed, because that's the right thing to do for your mom. (And it guaranteed my $10 Kohl's Cash reward.)
Coupons and Current Deals
With the Kohl's app, you can easily browse the latest deals and promotions, which is helpful. It's easy to forget about a certain sale item that you intend to look at once you get to the store, so this helps you stay on track and reminds you of various sales that might be appealing.
But the best part is that you can load any current promotions to your Kohl's in-app mobile wallet, which makes checking out in-store and online a breeze.
Wallet

Speaking of the mobile wallet, it's definitely my favorite part of the app itself. The wallet stores it all -- your accumulated Kohl's Cash, your Yes2You rewards points, coupons, promotions and gift cards.
Everything is readily accessible, so if you lose your store voucher or can't remember whether you have 100 or 200 points, it's all right there at your fingertips. This is also helpful when shopping online, because the info is conveniently saved for your review.
And all you Slickdealers will likely appreciate that the app scores you extra ways to save on your purchases. For instance, just by downloading the app, you'll earn 10 Yes2You points, and sharing it on social media earns you 10 extra points per social channel.
I had read prior to my store visit that if you open the app while shopping in the store, you'll sometimes receive bonus coupons or savings, so of course I made the attempt. But there's apparently a trick, and that trick is called Wi-Fi. Silly me, just wandering around hoping that the coupon gods might realize my exact location. Logging in to the store's Wi-Fi makes way more sense, but live and learn.
Maybe the coupon gods did realize where I was though, because that same day, Kohl's sent me 100 bonus points as a welcome gift for signing up for emails... and reminded me that I'll receive 10 additional points each time I visit the store in the future.
Additional Features
The app also features shopping tools, including a barcode scanner that alerts you to any current promotions on a particular item and also shows customer reviews. You can shop by category, create a wish list and scan any friend or family member's Kohl's registry. The app also allows you to manage your Kohl's charge card.
Another interesting tool is the "Snap & Shop" feature. Just tap the search bar at the top of the home screen, and you'll see the prompt to begin your search. Select a photo of something that you're looking for, and then Kohl's will identify the image and search its inventory for similar products.

Just for fun, I used this image of my dog in a blanket -- because isn't she adorable? I was curious if the app might suggest a throw or a comforter (or perhaps some random stray dog in need of a home). Kohl's suggested lots of brown cardigans for her to wear instead, but what do you expect when I use a photo like this?
Interestingly, I also noticed that you can share your Yes2You points with someone else or donate them to a good cause via the app. If you're not going to use your points or are just feeling especially generous, this is a pretty neat option.
Shopping Online
While I think the app is primarily useful for in-store purchases, it's somewhat helpful for online shopping, too. You can shop the site through the mobile app and then apply all of your Kohl's Cash, Yes2You points and specific deals automatically at checkout. Plus, once you order, you can use the app to quickly check your order status or track the shipment.
Overall, the app is a handy tool for keeping all of your money-saving rewards and deals right within reach. If you're a frequent Kohl's shopper, this is definitely a useful addition to your shopping trips and can help you rack up the rewards even faster.
The final verdict: I "app"-rove.
So, Slickdealers... what is your opinion of the Kohl's app? Do you like it, loathe it or actually use it? Share your thoughts with us!

Images courtesy of Lesley Sheridan.
Add a Comment