Apple AirPods Review: Unbeatable Convenience for iPhone Users
Be warned -- you may become dependent on them!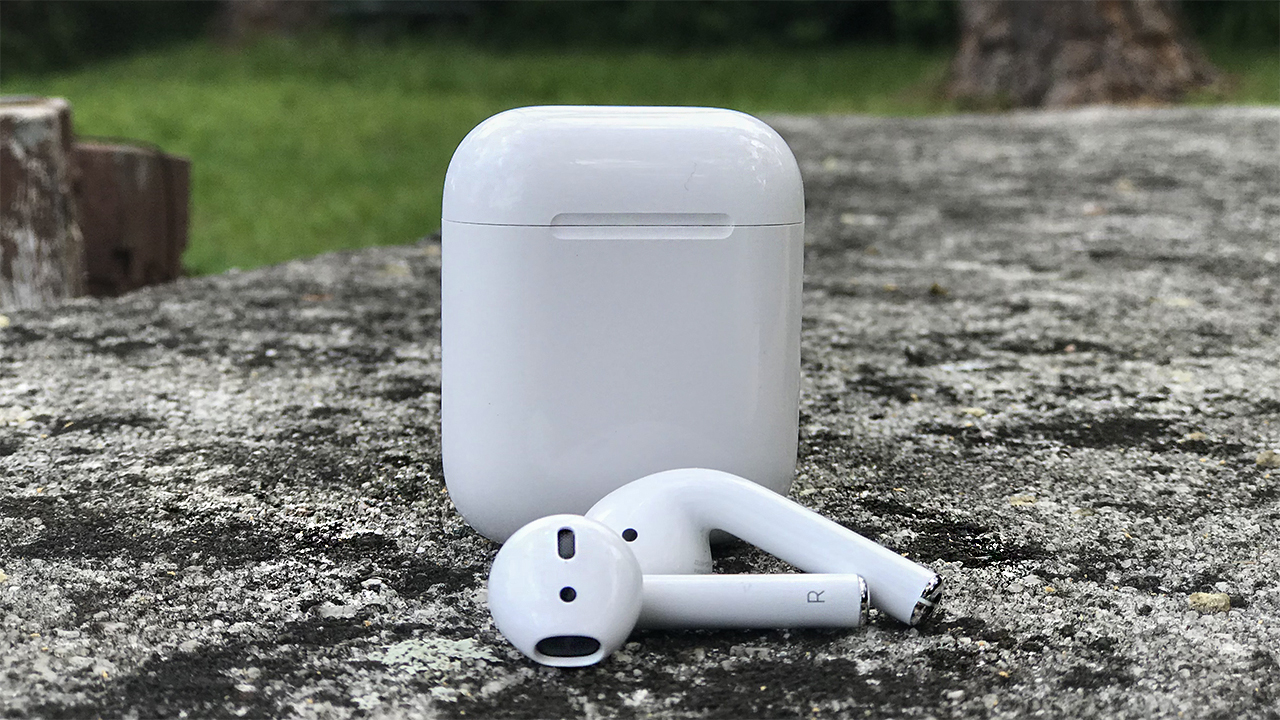 Apple's wireless earbuds — or AirPods — debuted last year amid a lot of hyperbole and not surprisingly, a lot of ridicule. AirPods looked just a bit too weird for most people, and tech pundits had a lot of fun with them at Apple's expense. Now that they've been out for awhile, though, and the sight of them hanging out of people's ears has become more normal, opinions seem to be shifting.
So is Apple having the last laugh? Maybe. We took a closer look at the AirPods to find out what makes them so special — and if they're worth their $160 price tag.
Product Review 23953
Apple AirPods Specifications
Wireless Bluetooth
Weight (each): 0.14 ounces (4 g); Charging Case: 1.34 ounces (38 g)
Dimensions (each): 0.65 by 0.71 by 1.59 inches (16.5 by 18.0 by 40.5 mm)
Charging Case: 1.74 by 0.84 by 2.11 inches (44.3 by 21.3 by 53.5 mm)
AirPods Sensors (each): Dual beam-forming microphones; Dual optical sensors; Motion-detecting accelerometer; Speech-detecting accelerometer
Power and Battery: With Charging Case: More than 24 hours listening time; up to 11 hours talk time; Single Charge: Up to 5 hours listening time; up to 2 hours talk time; 15 minutes in the case equals 3 hours listening time or over an hour of talk time
System Requirements
iPhone, iPad and iPod touch models with iOS 10 or later
Apple Watch models with watchOS 3 or later
Mac models with macOS Sierra or later
Quick Takeaways
Positives
More comfortable than Apple's wired EarPods
Compact and convenient charging case
Easy to pair with iPhone
Great integration with Apple devices
Lightweight and stay in ear better than expected
Negatives
Not comfortable with long hours of use
Expensive
No noise blocking
Audio quality good, but not great

Out of the Box
The AirPods are packaged — much like Apple's other products — with an obsessive attention to detail. Inside the box, you get a case which houses the AirPods and a lightning charging cable. Instructions are minimal — another Apple trait. 
The case that holds the AirPods is a design marvel on its own. The AirPods fit perfectly into the molded interior with a satisfying, magnetic click, and will not fall out. Also, the lid has an ingenious magnetic design that snaps into place when closed. I found myself opening and closing the case repeatedly — it's kind of therapeutic.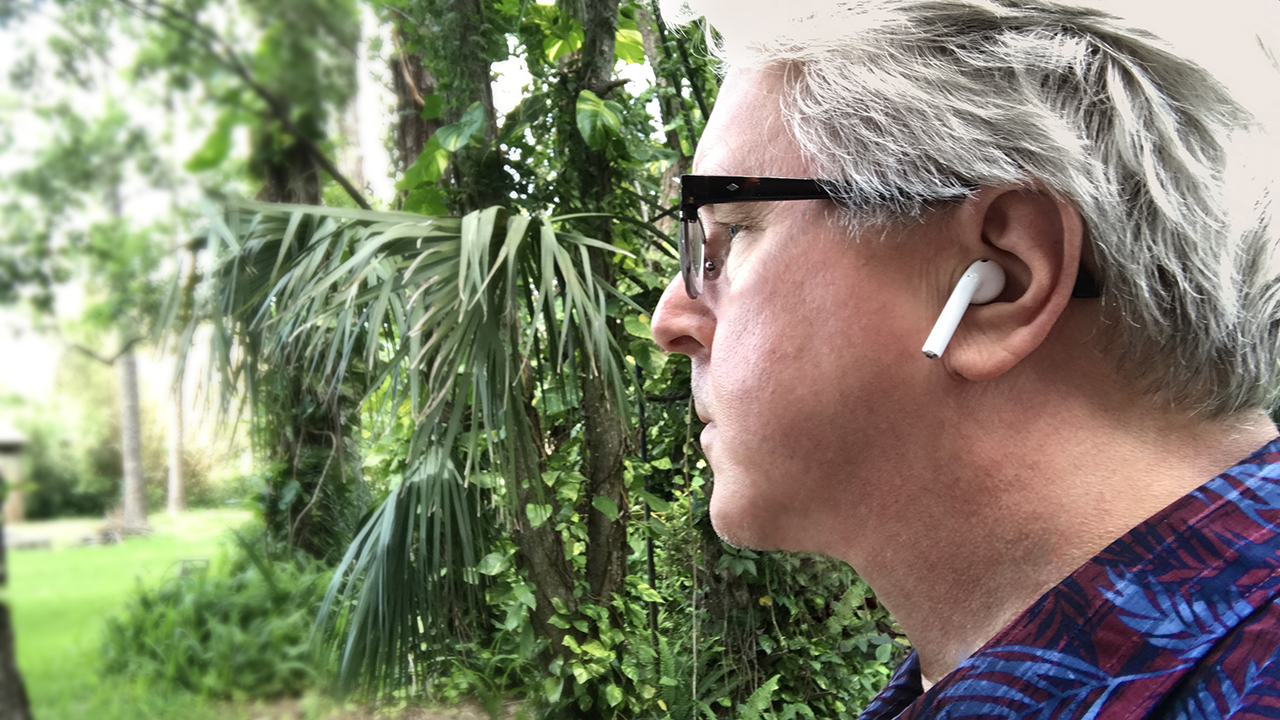 AirPods Fit and Comfort
The Apple AirPods sit quite comfortably in the ear, at least for a while. After two to three hours, my ears began to rebel a bit. The AirPods weren't painful, but I certainly noticed that they were becoming uncomfortable. To be fair, I have talked to other AirPod users who have had no comfort issues at all. 
Despite my comfort issues, the fit is pleasantly surprising. I've had terrible experiences with the fit of Apple's EarPods. In fact, whenever I buy a new iPhone, they stay in the box. However, even though they are almost identical in shape, the AirPods fit better and don't fall out at the slightest movement. How can this be? I blame the EarPod's cords. Since the AirPods are wireless, there's no cord to be yanked on or dragged on clothes. The AirPods are almost weightless, so remaining in the ear is not an issue. 
Ease of Use
This is where Apple shines. If you belong to the Apple "Borg" (ecosystem), connecting could not be easier — mainly thanks to what Apple calls the W1 chip. This smart chip removes all guesswork from connecting to any iOS device Apple TV and Apple Watch.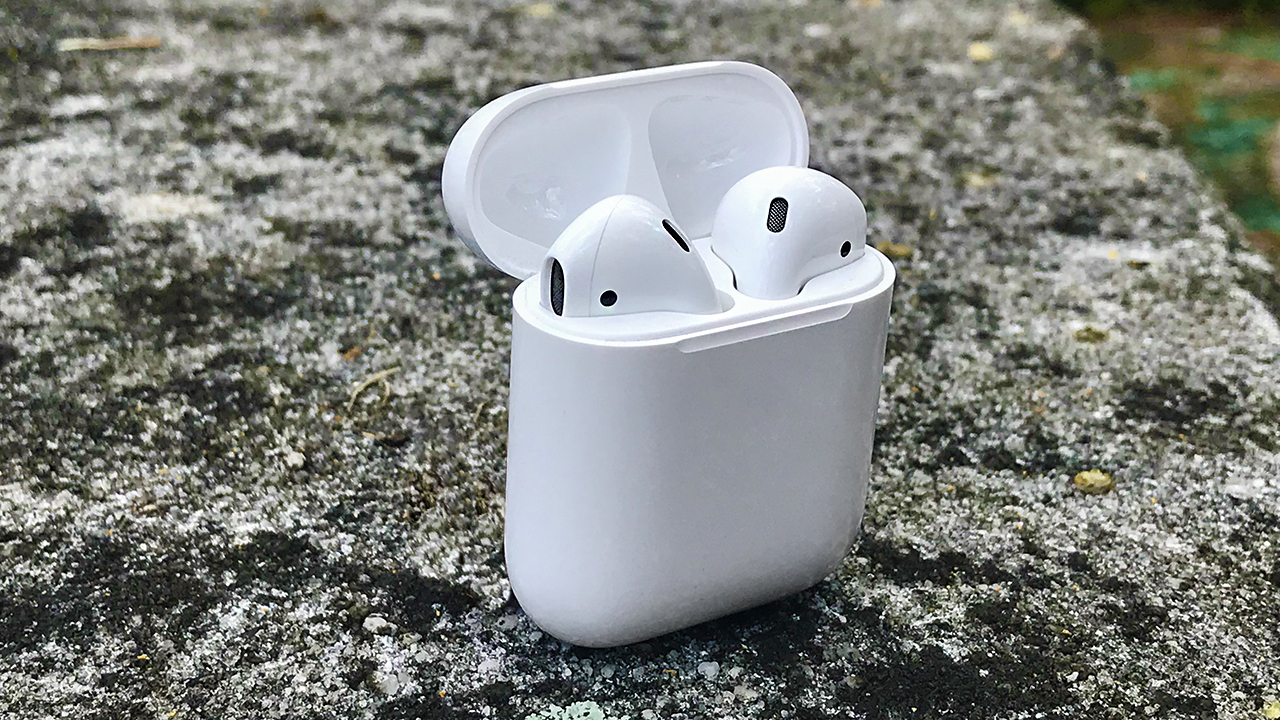 When I opened the box, I set the case on the table next to my iPhone. As soon as I opened the magnetic lid, a window appeared on the iPhone screen with one button that said "Connect." That's it. I pressed the button and another window showed the AirPods with "Bill's AirPods" listed below. I never typed anything. They just knew. I then placed them in my ears and they immediately worked.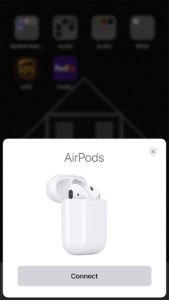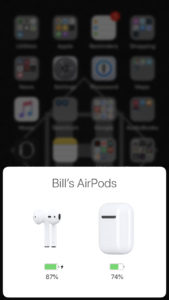 Note that Android users can connect to the AirPods like any other Bluetooth device, but any benefit derived from the W1 chip is lost.
AirPods offer a few special features and customizations that you'll want to check out. Take one of the AirPods out of your ear, for example, and music (or whatever you may be listening to) stops. Put it back and music resumes where you left off.
Additionally, certain customizable functions can be achieved by double-tapping either the left or right AirPod, and you can set each one individually. The choices are: bring up Siri, play/pause, next track, previous track or just turn the tapping off if you don't want to bother. Out of the box, the AirPod's double-tapping defaults to bring up Siri, which I managed to do by accident — many times. I finally shut Siri down and set the taps to play/pause only. The AirPod settings where these customizations can be made are hidden a little too well within the Bluetooth section inside iOS Settings.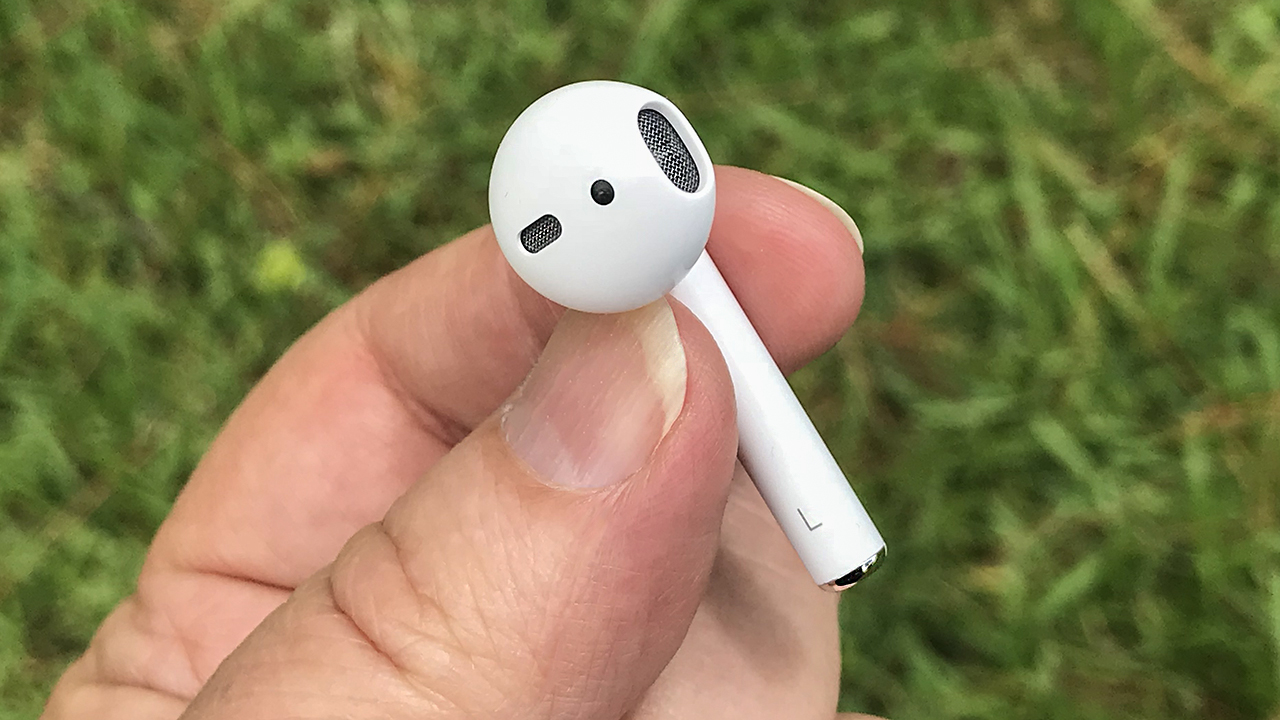 If you decide to use only one AirPod for music, the stereo audio switches to mono. AirPods can be used either individually or together for phone calls. The beam-forming microphones filter out external noises and focus on the caller's voice. Call clarity is spot on. No one I spoke with had any idea I was using AirPods instead of speaking directly into the iPhone. 
AirPods Sound Quality
No one will mistake the AirPods for audiophile earphones, but that's okay. They were never created for that purpose. However, they do sound better than I expected. I can easily enjoy listening to music with the AirPods — something I could never do with EarPods. Bass is not half bad, if a bit timid. Vocals are clear and forward sounding, right where they belong. Higher frequencies are tamed a bit with no hint of harshness.
What's missing is a richness to the audio that only better earphones or headphones can fully exploit. But again, it's all about convenience — and on that score, the AirPods are unbeatable. 
Should You Buy the Apple AirPods?
I've been using the AirPods almost exclusively since I unboxed them. Considering my low expectations and disappointing history with Apple's EarPods, I am surprised how much I like the AirPods. They are already becoming indispensable in my daily routine. I never thought I would say that.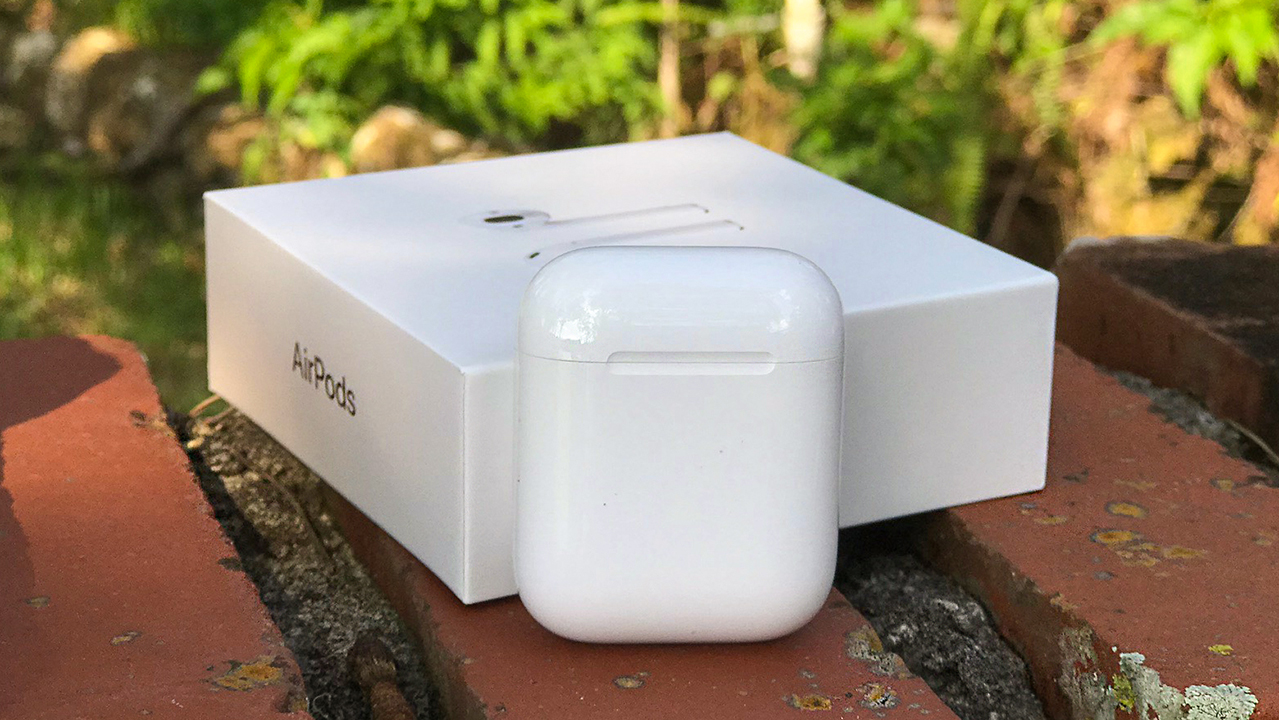 So, are they worth their $160 price tag? The Apple AirPods are expensive, no doubt, but no other wireless earphone works as seamlessly as these with other Apple devices. It's not even close. If you spend a lot of time on your iPhone and value convenience over audio quality, the Apple AirPods might be for you. Just be warned that you may become dependent on them, especially if you're already in the Apple ecosystem.
Do you already own the Apple AirPods? Are you considering buying them? Have you found them at a lower price? Let us know your experience in the comments! And be sure to check out all of our headphone deals here.
Our editors strive to ensure that the information in this article is accurate as of the date published, but please keep in mind that offers can change. We encourage you to verify all terms and conditions of any product before you apply.