Used Copies of Assassin's Creed Valhalla are Only $20 Right Now
Alternatively, Walmart has new copies for just a little bit more.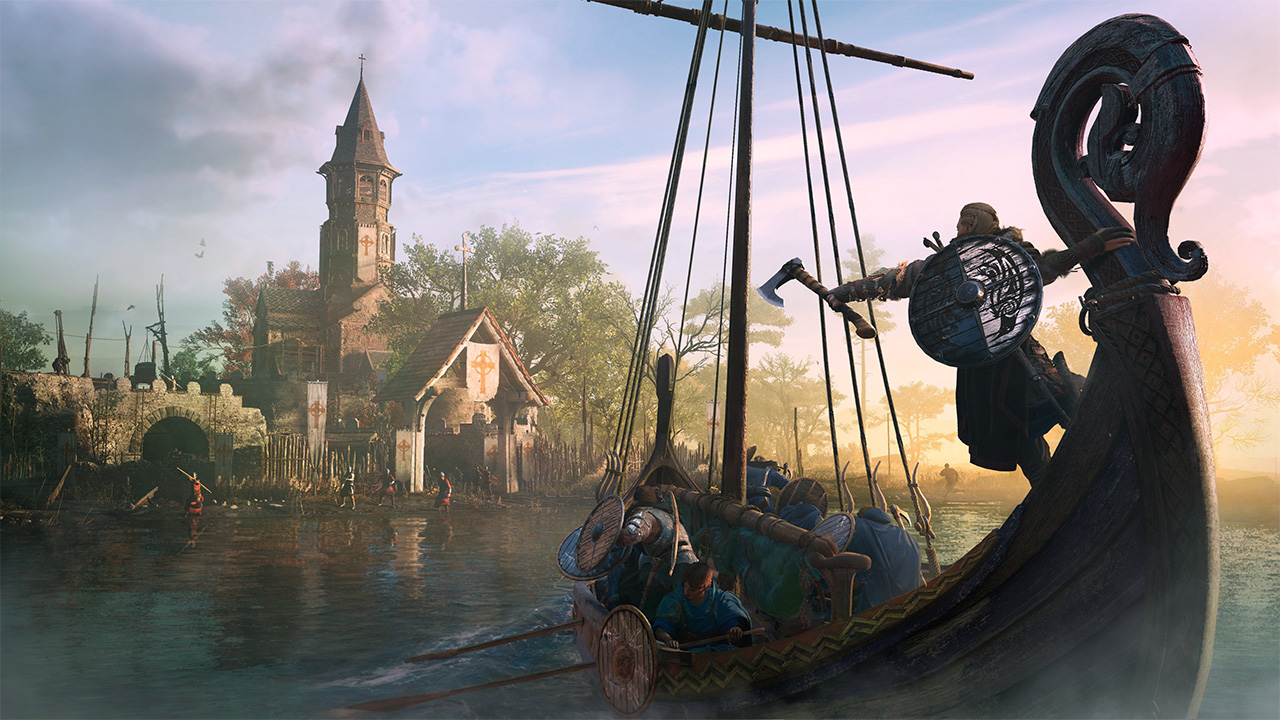 Assassin's Creed Valhalla Release Date: November 10th 2020
Editions Available: Standard, Gold, Ultimate, Collector's
Platforms: PC, Xbox One, PlayStation 4, Xbox Series X, PlayStation 5
MSRP for Assassin's Creed Valhalla: Standard — $59.99 | Gold — $99.99 | Ultimate — $119.99 | Collector's — $199.99
Assassin's Creed Valhalla launched in November 2020 to relative critical acclaim. It's generally regarded as a great iteration of an admittedly polarizing franchise, which perhaps explains why you can already order used copies on GameFly for $20. This applies to both the PS4/PS5 version and the Xbox One/Series X version. Make sure to select, "Buy Used (Free Shipping)" to access this deal.
Order Valhalla for PlayStation | Order Valhalla for Xbox
While used GameFly games typically come with the case, manual inserts and other extras in addition to the disc, it's still a used game, so this isn't a 100% guarantee. If you'd prefer a new copy, multiple stores have it for less than full price right now (though you'll still spend around $30), so pick your favorite from the list below.
The Best Deals on Assassin's Creed Valhalla
Walmart is already offering the game new for $29.88. GameStop is offering an exclusive steelbook to go along with the Ultimate Edition, but beware, we've seen it go in and out of stock since launch. Ubisoft had a massive Collector's Edition as well, but it's out of stock.
Some of the Assassian's Creed Valhalla deals listed might be out of stock, which is why it is a good idea to set up a Deal Alert so you know as soon as the game's price drops.
Walmart
Amazon
Ubisoft Store
GameStop
Best Buy
Target
Epic Games Store

Which Version of Assassin's Creed Valhalla Should I Order?
There are several editions of Valhalla available, offering a variety of downloadable content and collectibles. Here's a rundown of what each version includes:
Assassin's Creed Valhalla Standard Edition – $59.99
If you're looking for the base game and nothing else, this is all you need.
Assassin's Creed Valhalla Gold Edition – $99.99
There are actually two versions of the Gold Edition: one is digital-only and the other is the physical version.
Those who opt for the physical version will get a limited edition steelbook, but they'll also shell out $109.99 instead of $99.99. The Gold Edition also includes the Season Pass for new content, lands and gear.
Assassin's Creed Valhalla Ultimate Edition – $119.99
The Ultimate Edition includes the Season Pass along with the following digital content:
Berserker Gear Pack
Berserker Longship Pack
Berserker Settlement Pack
Set of Runes (for upgrading gear)
GameStop was offering an exclusive, physical version of the Ultimate Edition, which included a collectible steelbook along with the above digital content. However, it sold out before the launch day.
SOLD OUT: Assassin's Creed Valhalla Collector's Edition – $199.99
If you seriously love Assassin's Creed, you'll love all the items included in this top-of-the-line kit available from Ubisoft. Beyond all the digital content and exclusives mentioned above, you'll also receive:
30cm figurine of Eivor on her longship
Exclusive steelbook
Collector's case
5cm statuette of Eivor
3 lithographs featuring concept art
Selected game soundtrack
Certificate of authenticity
If all you care about is playing Assassin's Creed, you won't get any extra DLC packs for purchasing this version. However, if you're into expressing your fandom in other ways, you'll find plenty of cool collectibles within.
Search URL: https://slickdeals.net/newsearch.php?firstonly=1&pp=20&sort=newest&rating=frontpage&filter%5B%5D=309&forumid%5B%5D=9&hideexpired=1&r=1
More to consider:
Our editors strive to ensure that the information in this article is accurate as of the date published, but please keep in mind that offers can change. We encourage you to verify all terms and conditions of any product before you apply.