Avoid These Cyber Monday Pitfalls
Not all deals are created equal.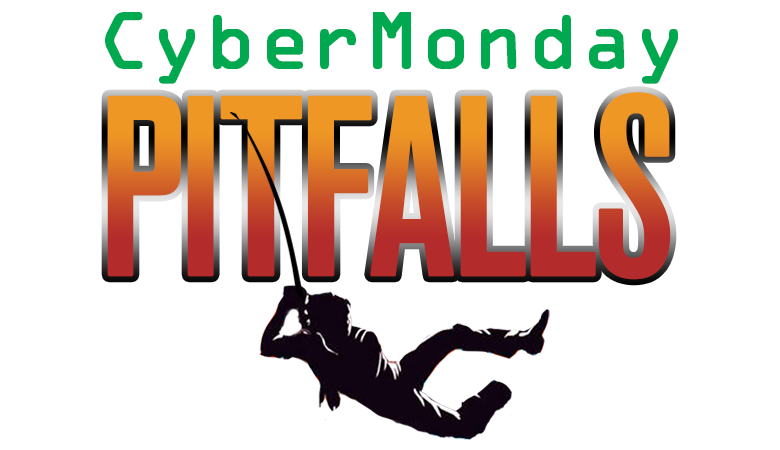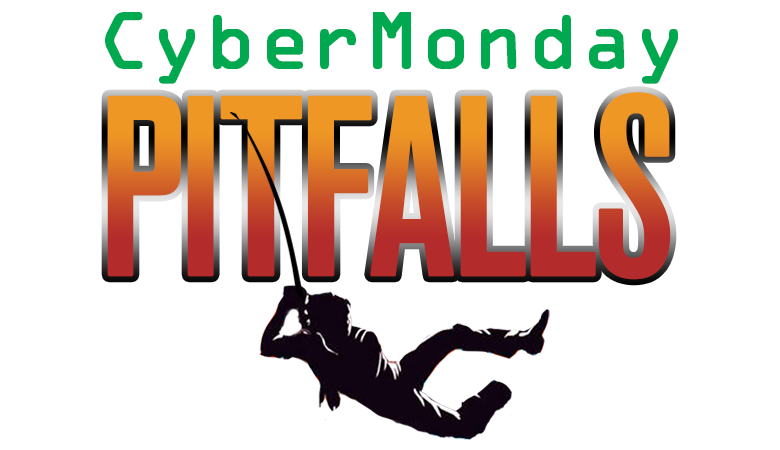 If you don't find everything on your holiday shopping list this Black Friday — or just don't feel like waiting in line for a doorbuster that may or may not be sold out — there's always Cyber Monday, which often features deals on an even wider selection of products than Black Friday.
And since, as the name implies, Cyber Monday shopping happens online, retailers are able to throw a ton of discounts at you, but not all of them are always the best bang-for-the-buck. While you should, of course, always watch out for shipping costs eating into your savings, we've rounded up some other common pitfalls to avoid when sifting through Cyber Monday deals.
Quick Guide:
Watch out for inflated "regular prices."
Be careful of outdated, discontinued, or bare-bones products with similar model numbers.
Slow down and do your research — no impulse buying.
Bundles aren't always the best deal.
Spending more doesn't necessarily save you more.
Don't Be Entranced by Percent-Discounts
Increasing competition and purchasing options means that retailers are trying everything to grab your attention, and one of the easiest ways for them to do that is to promote a large percent-discount on their products.
Any discount larger than 50% looks fantastic, but a practice that's been gaining more popularity with online retailers is artificially inflating the "original price" before marking it back down. Sometimes, this discount is only marginally better than the normal, un-inflated price that's available year-round.
A quick search of our Hot Deals Forum can give you a good idea of what qualifies as a truly good price on an item and verify that it is, indeed, a slick deal. And if you're shopping on Amazon, running an item through the price tracking site camelcamelcamel can verify that you're getting the lowest price.
Know What You're Getting
New products always carry the highest price and best profits for a retailer, which is why advertised low prices are often on outdated or discontinued models. Cross-reference the product's model number on the manufacturer's website to ensure you understand exactly what you're getting. A single digit in a model number could mean the difference between the latest technology and an incompatible, or no longer supported, feature.
Other times, a bare-bones model is promoted instead of the full-featured flagship product; it can be hard to tell the difference, but the specs never lie.
A good example is this 70-inch Vizio 4K Ultra HD Home Theater Display for $930. The term "Home Theater Display" means there's no built-in tuner or coaxial connection. Not a big deal if you don't use the airwaves, but it's definitely something to note.
Don't Let FOMO (Fear Of Missing Out) Get the Best of You
Low stock and high demand during Cyber Monday means that you have to act quickly in order to take advantage of popular deals, and it's this hastiness that pushes many people into impulse buys.
Take your time to do some research and really make sure you want a particular item, and that it's actually a worthy deal. The holiday season isn't the only time when you can get great discounts, especially if you're looking at electronics — tech and gadgets always see a price drop when next year's models are announced.
Build a wish list and use our Deal Alerts to stay on top of any price drops.
Do Your Own Math
Product bundles may seem like the way to go for across-the-board discounts, but many times retailers are simply doing the math for you. Research the available price for each individual item and confirm that it actually adds up to real savings.
A common practice is to use the full retail price when calculating the "savings" in these bundles, and it's an opportunity for retailers to mix-and-match new, outdated or even refurbished items for a greater perceived value. Double-check each product or model number in the bundle to ensure you're not getting stuck with something you don't want — a worthless or unusable bundle item could easily wipe out any potential savings.
Be Wary of "Spend More to Save More" Deals
Some Cyber Monday sales offer various tiers of discounts where if you spend more, you'll access more savings. The key here is to not focus solely on the absolute dollar amount saved. These multi-level deals sometimes have diminishing percent-discounts as your total spending increases.
For example, some retailers will offer coupons where you can save $15 off $30, $30 off $75, or $60 off $150. While you're saving more cash, the percent-discount falls from 50% to 40% as you spend more, and that's only if you can get exactly to the advertised amount. Of course, nothing is priced near $30 or $75 in an effort to have you mix-and-match your total spend to reach the $150 price point.
*****
What are some common pitfalls you've come across while navigating the gauntlet of Cyber Monday? Share your thoughts in the comments below!
Our editors strive to ensure that the information in this article is accurate as of the date published, but please keep in mind that offers can change. We encourage you to verify all terms and conditions of any product before you apply.