Axos Business Savings: New Businesses Can Earn a $100 Bonus
Enjoy a high APY and an easy-to-earn bonus when you open an account.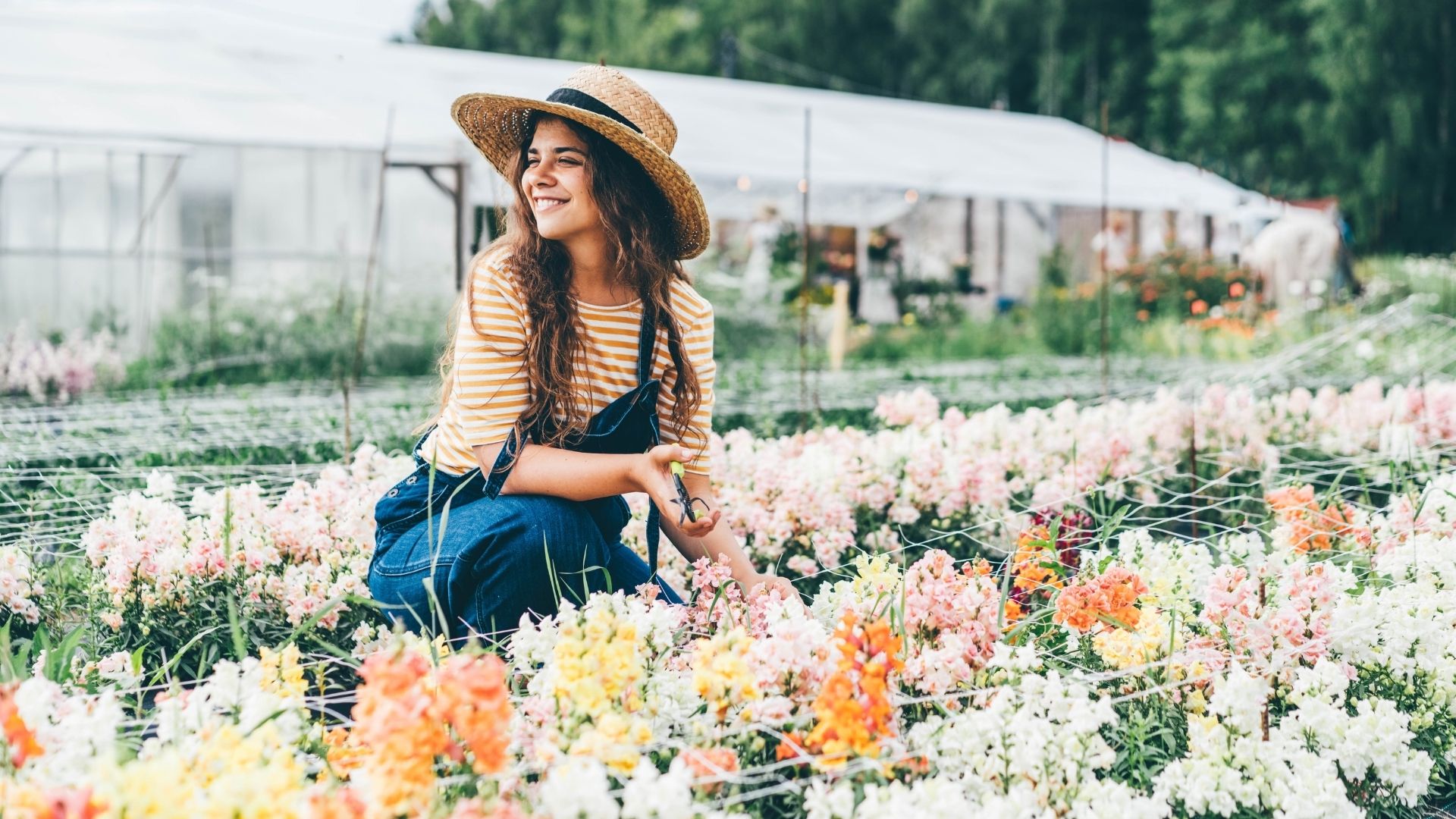 As a business owner, a business savings account is a great place to stash cash that you don't currently need, but you still want to maximize its value. A good business savings account, like the ones Axos Bank offers, will provide a high annual percentage yield (APY) and either no monthly fee or an option to get it waived.
Depending on the size of your business, you may consider Axos Bank's Business Savings, Premium Business Savings or Business Money Market accounts. And if you open a new account by June 30, 2021, you may qualify to earn a $100 bonus. Here's what you need to know.
Axos Bank Business Savings Sign-Up Bonus: $100 Promo

Axos Bank is running a promotion to incentivize new small business owners to open an account. If you enroll by June 30, 2021, you may qualify for a $100 cash bonus. This bonus is available on all of the bank's business savings accounts.
To qualify, your business must have been incorporated after June 1, 2020. Additionally, you'll need to maintain an average daily balance of at least $2,500 for the first two months that you have the account. The funds also need to be new to Axos Bank. So if you have a personal account with the online bank, transfers from that account won't count. Once you meet the requirement, the bonus will be deposited into your savings account within five business days.
One thing to keep in mind is that it's not a good idea to get this bonus with the intention of closing the account once you receive it. If you close your Axos Bank business savings account within 180 days of the account opening, the bank may charge you a $50 early closure fee.
Axos Bank Business Savings Accounts
Axos Bank is one of the first internet banks, beginning in 1999 as Bank of the Internet USA. The bank's business accounts are excellent for online-based small businesses, including independent contractors and freelancers, who don't need to deal with cash deposits.
If you're thinking of getting a savings account for your small business, here's what to know about the options Axos Bank has to offer.
Business Savings Account

The bank's basic business high-yield savings account offers a 0.50% APY, regardless of what your balance is. The interest you earn in the account is compounded daily, which is more frequent than some banks that compound monthly or quarterly.
You'll also get some of the standard online banking options, including free remote deposits, free image statements and a mobile app.
In order to open an Axos Business Savings account, you'll need a minimum deposit of $1,000. The account also has a minimum balance requirement of $2,500. If you meet this requirement, you won't have to pay a monthly maintenance fee. If your average daily balance dips below that threshold, though, there's a $5 monthly fee.
If you're confident that you'll always meet the minimum balance requirement, this account is a good option. But if your business is still relatively new or you don't maintain a large savings balance, consider an account with another bank that doesn't charge a monthly fee or have a minimum balance requirement.
---
Business Money Market Account

This business account is designed for small business owners who need a high-yield account to hold reserves for a planned purchase or an unexpected event but also want easy access to the cash.
The Axos Business Money Market account offers the same 0.50% APY on all balances. But there is a $5,000 minimum balance requirement. Otherwise, you'll be slapped with a $10 monthly maintenance fee. There's also a minimum deposit of $1,000 when you first open the account.
Unlike the bank's business savings accounts, the Business Money Market account allows you to write checks and use a debit card. That said, like all business savings accounts, those transactions or withdrawals are typically limited to six per month.
If you exceed that limit, you'll pay a $10 fee for each excess transaction. And if it happens often, Axos Bank will either close the account or convert it to an account, such as a business checking account, that isn't subject to the withdrawal limit.
---
Business Premium Savings Account

The Axos Bank Business Premium Savings account is designed for small businesses that have a lot of cash on hand. The account offers a 0.50% APY on balances above $24,000, and you'll get all the same standard online banking features that the basic account provides.
That said, the account requires a minimum deposit of $25,000 when you open the account, making it inaccessible to many business owners. Once you make that deposit, though, you don't have to maintain a minimum balance going forward. There's also no monthly maintenance fee, regardless of what your balance is.
So why would you apply for this account instead of the Business Savings account? It's hard to say. The interest rates are the same on both accounts, and the basic account doesn't nix the rate if your balance falls below a certain point. And if you can afford to make the initial $25,000 deposit, you're unlikely to fall below the minimum balance requirement for the basic account.
Theoretically, it may be worth considering if your business savings account is either flush with cash or has no cash at all. But even then, the fact that the account doesn't pay interest once your average daily balance falls below $24,000 is impossible to overlook.
---
Other Axos Bank Business Banking Products
It's not uncommon for business owners to want to keep all their banking under one roof. Fortunately, Axos Bank offers some solid business checking products, including the Basic Business Checking and Business Interest Checking. With both accounts, the bank offers unlimited domestic ATM fee reimbursements. It provides this benefit in lieu of providing an ATM network like MoneyPass, which is common among online banks. Read our full review of Axos Business Checking.
Basic Business Checking
The Basic Business Checking account doesn't charge a monthly maintenance fee or have a minimum balance requirement. You can also get the same $100 welcome bonus, as well as your first 50 checks for free. You'll get 200 free transactions every month.
Business Interest Checking
In contrast, the Business Interest Checking account has a $5,000 minimum average daily balance requirement if you want to waive the $10 monthly fee. It also only offers 50 free transactions each month. However, it offers an APY of up to 0.81% on balances up to $49,999.99. On balances beyond that, you'll receive just 0.20%. The account has a $100 minimum opening deposit, which is much lower than the $1,000 required by the Basic Business Checking account.
Some of the fees to keep in mind are fees on outgoing wire transfers, foreign currency conversions and paper statements.
Business Certificate of Deposit
The bank offers a business certificate of deposit. But the most that account pays is 0.40%, and you need to tie up your funds for at least 12 months to get that rate. So it's likely not worth it compared to the bank's savings accounts.
On the personal side of things, the bank offers banking, loans and investment accounts.
For all Axos Bank accounts, your funds are FDIC-insured up to $250,000 per depositor, per account ownership category.
The Bottom Line: Is Axos Bank the Right Fit?
Axos Bank offers some solid business banking options. But they're not a perfect fit for everyone. For example, some other accounts may offer rewards, perks and privileges that you can't get with Axos. Some may also offer unlimited monthly transactions, which are a better fit for high-volume businesses. You may even find better interest rates elsewhere.
That said, there aren't a lot of business bank accounts that will reimburse all of your ATM fees, which is important if you need both savings and checking services.
Take your time to shop around and compare multiple options to make sure you find the right fit. Some of the other top online business bank accounts come from NBKC Bank, BlueVine and Novo. If you need a bank with physical branches, you may consider U.S. Bank, Chase, Bank of America or even local banks and credit unions.
If you have any questions about Axos Bank's business accounts, call 844-678-2726 to speak with a customer service representative.
While we work hard on our research, we do not always provide a complete listing of all available offers from credit-card companies and banks. And because offers can change, we cannot guarantee that our information will always be up to date, so we encourage you to verify all the terms and conditions of any financial product before you apply.