BarkBox Review: Adorable Photo Opportunities Every Month
Subscription services can be a mixed bag, but this one is paws-itively adorable.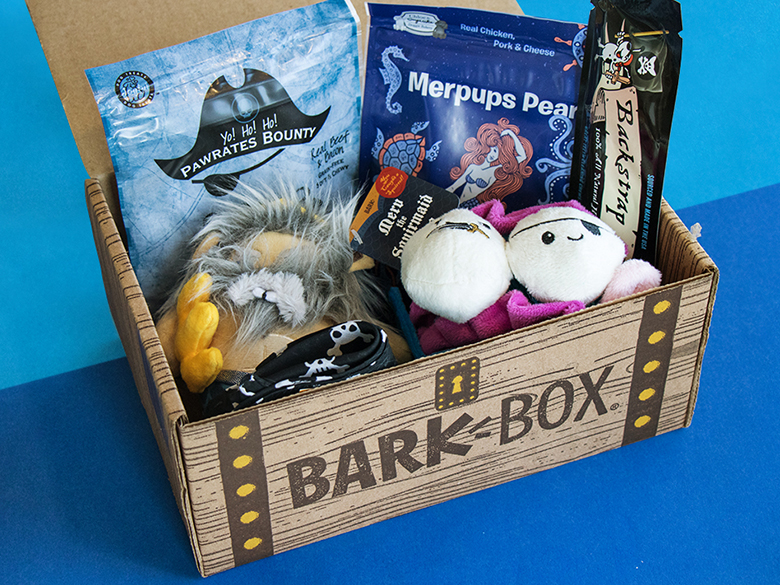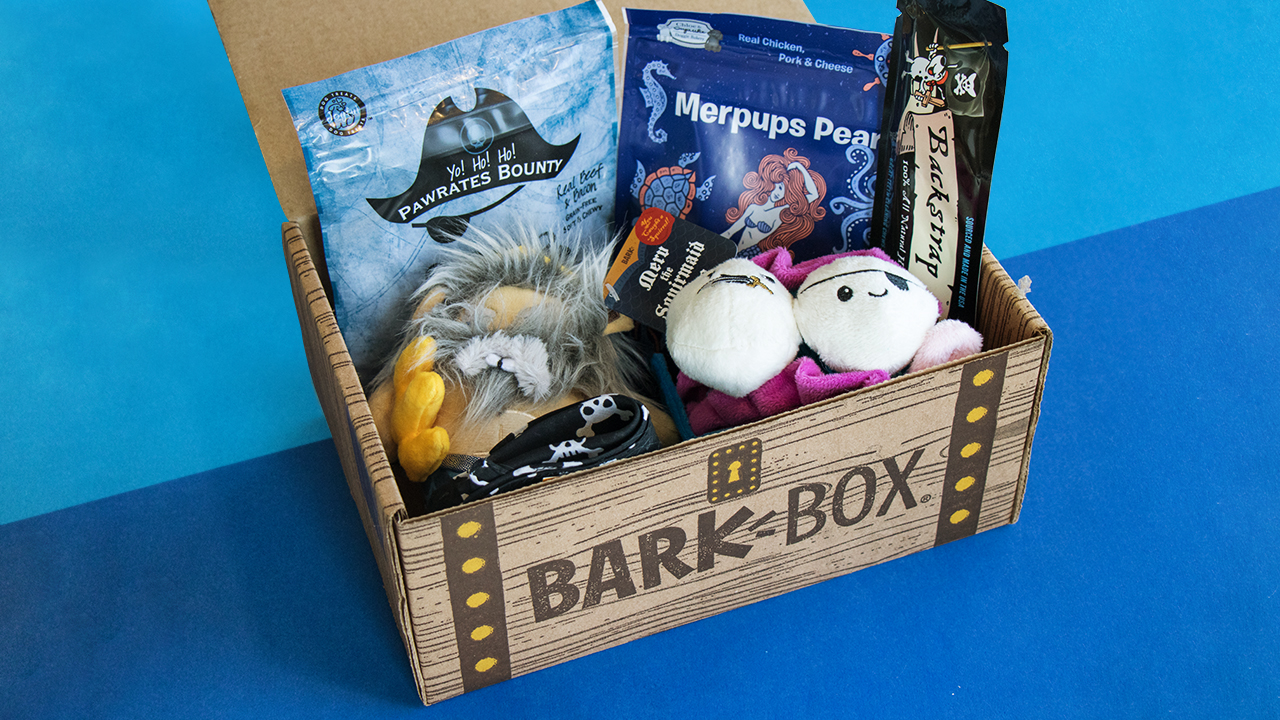 For most Slickdealers, a monthly subscription to a mystery crate of products isn't a very attractive deal — we always like to know the exact value of something before spending money.
And after trying a bunch of different services ourselves, we've found that results are usually mixed. But the one that has always put a smile on our face is BarkBox. This monthly subscription service delivers a themed crate filled with fun and treats for you and your dog. (The fun is for you, treats are for dog.)
Anyone can put together a collection of stuff, but what makes BarkBox stand out is the curated experience and playful story that you get to share with your favorite pet.
Let's take a closer look at a recent delivery from BarkBox, and break down the actual value offered every month.
Special thanks to BarkBox for giving us an advanced look at one of its themed boxes.
threadID: 11049595
What's Inside a BarkBox?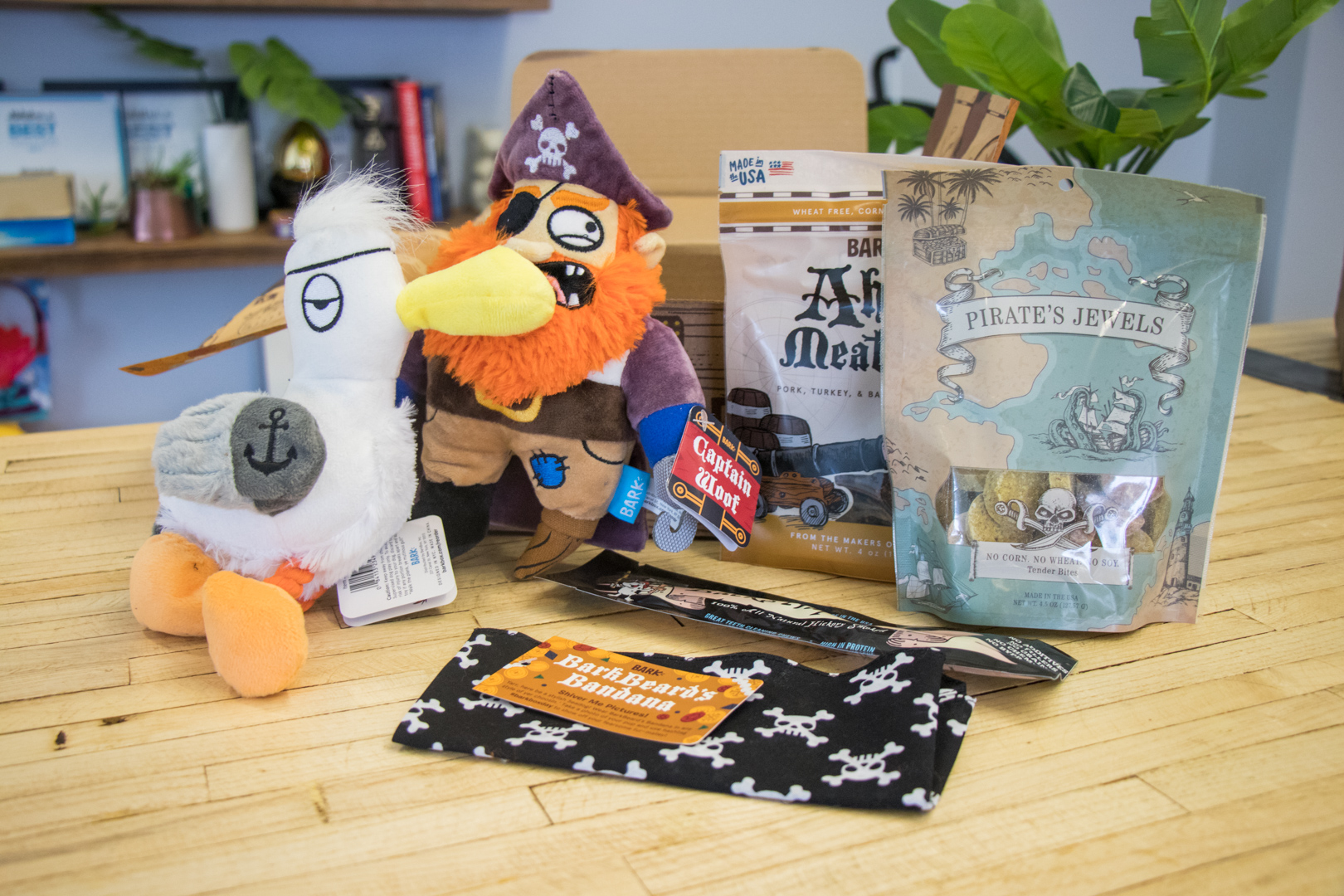 Each monthly BarkBox contains, at minimum, two toys, two bags of all-natural treats, and a chew — all of which are related to an adorable theme that's been selected by a very creative team of dog-lovers.
The three BarkBoxes that arrived at the office — for small, medium, and large dogs — featured a collection called "BarkBeard's Treasure," and it's exactly what you think: the cutest box of pirate-inspired toys and treats. And just in case you aren't sure what everything is about, there's a card that explains the month's theme with puns and wordplay, like "barkaneers," "ruff seas," "poop deck," and more. Honestly, I think I was more excited than our office dogs to explore what each BarkBox had to offer!
Check out a gallery of the treats and "scurvy squeakies" inside the small, medium, and large dog versions of "BarkBeard's Treasure":
I was really impressed with the design and quality of the plush toys — some were multi-part, many had crinkle effects, and they were all so cute that I wanted to keep them for myself. You won't find these toys sold anywhere else because they're designed in-house at BarkBox HQ.
The treats boasted playful names like "Merpups Pearls," "Ahoy Meateys," and "Pawrates Bounty," and featured a simple list of all-natural ingredients with meat sourced in the U.S. and Canada.
It's worth noting that every toy in this particular box featured a squeaky element inside, and after chatting with customer service, I learned that there isn't a way to request all squeak-free toys, but BarkBox is happy to swap out any toy that your dog doesn't like. Just wanted to mention this for those who are trying to manage "prey drive."
Is BarkBox Worth the Cost?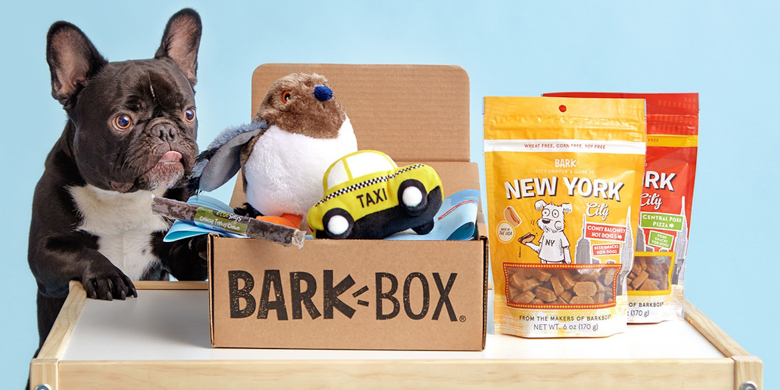 Considering that most generic toys and treats retail for around $10 from any major pet supply store, BarkBox is definitely a great value since each box offers at least five items. (Each of my example boxes actually came with six items).
There are four types of plans to choose from, and shipping is always free:
1 month – $29/BarkBox – billed monthly, renews monthly
6 months – $25/BarkBox – billed monthly, renews every six months
6 months – $23/BarkBox – $138 billed at checkout, renews every six months
12 months – $21/BarkBox – billed monthly, renews every year
While it's easy to go through a couple small bags of treats, adding two toys every month to your pup's collection might be a bit much. This is especially true if you have a small dog that doesn't destroy soft squeaky things. Thankfully, it's easy to chat with a "pack member" on BarkBox's website and ask them to skip/pause next month's delivery.
Each plan automatically renews at its original interval (monthly, six months, or yearly), and you can cancel your renewal at any time. But if you really don't like the idea of commitments, rest assured that you can simply "bark in" to customer service and they will cancel your subscription immediately, regardless of your renewal date. They'll also issue a refund for any unused months if you are on the pre-paid plan. I confirmed this via chat, and it's also where I picked up all this doggie-lingo.
So what's the best way for a Slickdealer to get a BarkBox subscription? My recommendation is to sign up for the 12 month plan to lock in the $21/box price. Skip months when you've got too many toys, and feel at ease knowing you can cancel at any time. Basically, for the price of two generic toys from the pet store, you can get a themed box of curated goodies for your favorite fur baby.
And don't forget to check our BarkBox coupon page often for new discounts and promotions.
threadID: 11049595
Who Should Get BarkBox?
The obvious benefits for BarkBox subscribers are the same as with any monthly mystery box — you get the joy of discovering fun items that were conveniently delivered to your door at a lower price than if purchased individually.
But having experienced a few BarkBoxes on my own now, I've come to realize that the best (and often overlooked) value is the opportunity to have a doggie photoshoot featuring new themes and props every month! And let's be honest, this is the real reason we buy cool-looking toys for our dogs.
If you love spoiling your dog(s) and enjoy producing fresh content for your Instagram feed, BarkBox is definitely an easy and cost-effective way to make new memories with the family.
Ready to pawer-up your dog-loving skills? Visit Slickdeals's BarkBox Store Page for a promo code to get a free extra month added to your subscription.
---
Any product or service prices/offers that appear in this article are accurate at time of publish, and are subject to change without notice. Please verify the actual selling price and offer details on the merchant's site before making a purchase.