The Best Black Friday 2020 Laptop Deals
Many laptop deals are already available online, well before November 27th.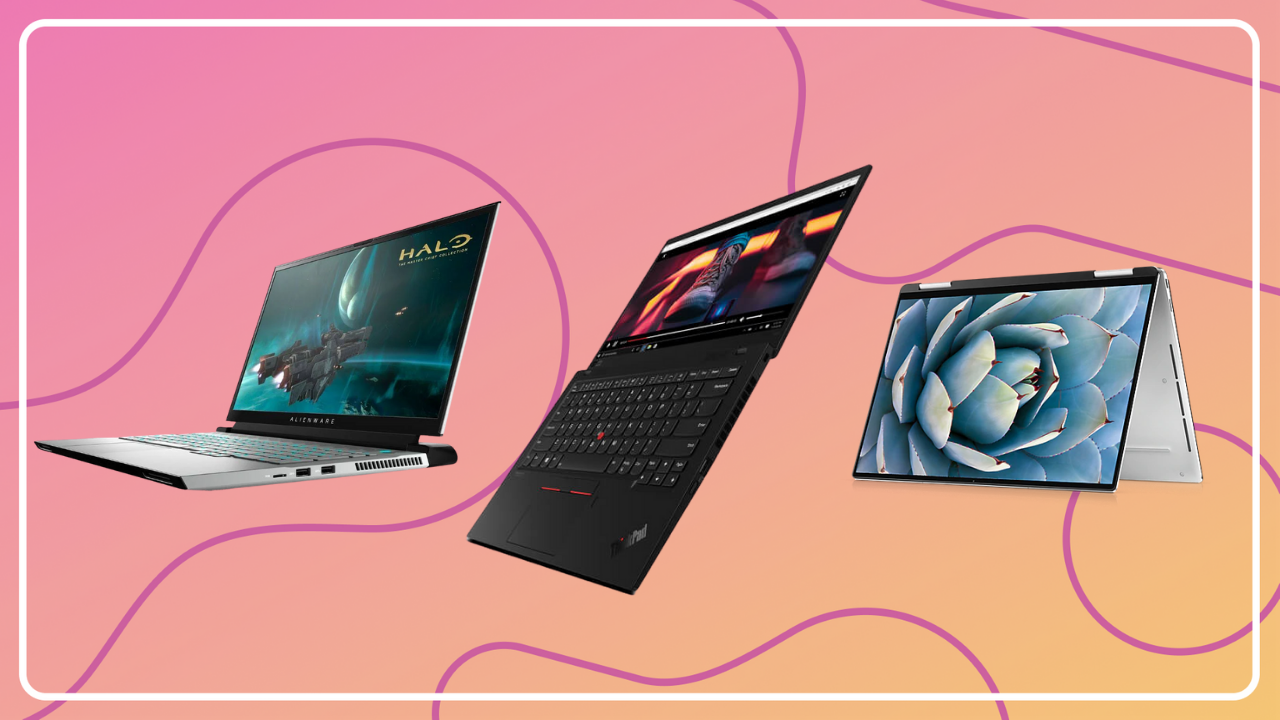 Shopping for Black Friday deals looks a little different this year. And while that may mean fewer videos of stampeding hordes trampling over store clerks and fighting over $200 TVs, one big perk is that retailers have taken the initiative to extend their online Black Friday sales throughout all of November. That means there are already loads of Black Friday laptop deals available right now on everything from gaming laptops to 2-in-1 powerhouses to Chromebook competitors.
If a new laptop is on your list, you'll find discounts are as numerous as ever. To help you narrow things down, we've curated a list of some of the best Black Friday laptop deals available, including a range of devices for all budgets. We'll be making timely updates to this list, and you should expect the deals to get better as Black Friday approaches.
Dell XPS 13 2-in-1 Laptop

Sale Price: $1,129.99 | Regular Price: $1,249.99
Available: Now
Dell's XPS range of laptops garners widespread praise for its fusion of excellent performance and beautiful looks with high quality materials. You can save a nice amount on this great little 2-in-1 laptop, providing a hybrid ultra-portable laptop and tablet experience, powered by a fast 11th-gen. Intel Core i5 CPU, 8 GB RAM and zippy 256 GB SSD.
Shop the XPS 13 2-in-1 at Dell
Dell Inspiron 14 5000 2-in-1 Laptop

Sale Price: $649.99 | Regular Price: $779.99
Available: Now
It may not be made of exotic materials like the XPS laptops, but if you're on a tight budget and just want a great hybrid laptop for casual use, this Inspiron 14 5000 2-in-1 serves as a more wallet-friendly alternative to the XPS 13 2-in-1. The Intel Core i5 is plenty for web browsing, media consumption and office work, and the 14-inch screen offers a large tablet feel when the keyboard is folded back.
Shop the Inspiron 14 5000 at Dell
Dell New Inspiron 15 3000 Laptop

Sale Price: $399.99 | Regular Price: $499.99
Available: Now
Here's one Black Friday deal for the budget-conscious student. The Dell Inspiron 15 3000 is a thin and light laptop with a focus on value, and the looks of a much more expensive machine. Inside is a power-efficient Ryzen 5 Mobile Processor, 8 GB RAM and a 256 GB SSD – more than enough for cranking through those written assignments and presentations. The full keyboard is also nice to have.
Shop the Inspiron 15 3000 at Dell
ASUS TUF Gaming 15.6-Inch RTX 2060

Price: $999
Available: Now
This ASUS TUF Gaming laptop already represents a great value proposition at its regular price, but Walmart is slashing $100 off for Black Friday, and that makes it a great deal for the keen gamer. The Ryzen 7 3750H CPU and 512 GB SSD are nice, but the main draw here is the Nvidia RTX 2060 – a powerful little GPU capable of support for next-gen graphics features like ray tracing and Deep Learning Super Sampling (DLSS).
Shop the ASUS TUF Gaming 15.6 at Walmart
Alienware m17 R3 Gaming Laptop

Sale Price: $1,899.99 | Regular Price: $2,299.99
Available: Now
Here's a pick for the hardcore gamer. Alienware's m17 is one of the best gaming laptops available today, with a super-slim profile that's absolutely gorgeous from every angle. With an RTX 2070 Super graphics card, 10th-gen. Core i7, and 16GB of RAM, this machine will be capable of running modern games on max settings at high frame rates on its 1080p, 144Hz screen.
Shop the Alienware m17 R3 at Dell
Lenovo ThinkPad X1 Carbon Gen 8

Sale Price: $1,484.45 | Regular Price: $2,699
Available: Now
Lenovo's ThinkPad X1 Carbon is a slick-looking thin-and-light laptop that aims to keep you in business on long trips with excellent battery life. The 10th-gen. Core i5 CPU sips power efficiently enough to deliver up to a claimed 19.5 hours of operation, while rapid charging tech helps with quick top ups. With a fingerprint reader for enhanced security, fast Wi-Fi and 512GB of storage, this is a great pick for a work laptop.
Shop the Lenovo ThinkPad X1 Carbon at Lenovo
Dell New Inspiron 14 7000 Laptop

Sale Price: $749.99 | Regular Price: $899.99
Available: Now
Recent offerings in Dell's Inspiron range have been praised for their upgradeability, allowing you to get into a good laptop at a reasonable price, and then add upgrades later as your budget allows. You can save over $100 on this sleek-looking 14-inch laptop, with a bright 16:10 ratio display that makes it an affordable option for photo editing and video production. And when the time comes, you can expand on its already competent 8 GB RAM and 256 GB SSD thanks to the ease of access to its internals.
Shop the Dell Inspiron 14 7000 at Dell
Dell XPS 13 UHD+ Touch Laptop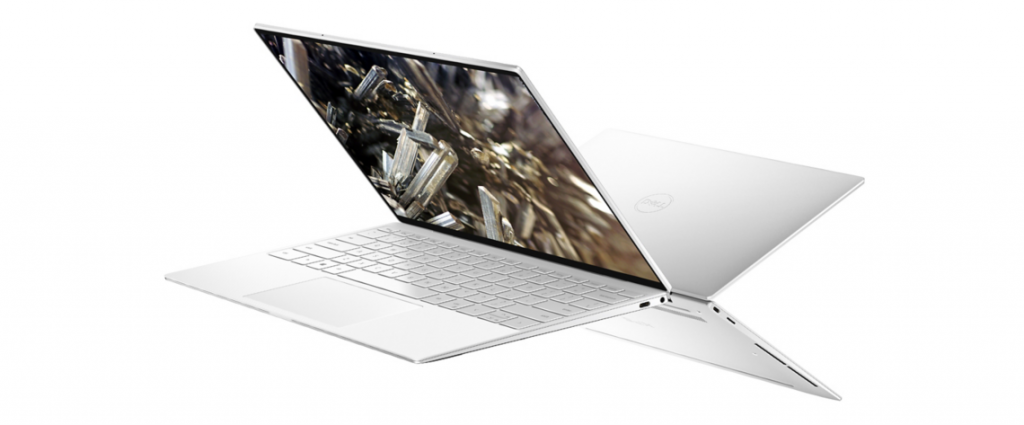 Sale Price: $1,599.99 | Regular Price: $1,999.99 (20%)
Available: Nov. 26th
Here's a stand-out Black Friday deal for a cutting-edge model. This is a touch-screen version of Dell's newly revised XPS 13, which packs the newest 11th-gen. Intel Core i7 processor, paired with a whopping 32 GB RAM to make it a powerful yet super portable device. And that razor-sharp 4K screen makes it a great choice for a high-end lifestyle computer or portable productivity powerhouse.
Shop the Dell XPS 13 UHD+ Touch at Costco
HP Laptop – 15t

Sale Price: $649.99
Available: Now
HP is offering a deep discount on this all-around excellent laptop. Its Intel Core i7 and 12 GB RAM mean the HP 15t is well equipped for juggling multiple applications at the same time. It also packs a 256 GB SSD supplemented by 16GB or lightning-fast Intel Optane memory for super fast response when loading large applications or files.
Shop the HP Laptop – 15t at HP
---
Did you miss out on these Black Friday laptop deals? Check back later for updates or set a Deal Alert to be notified when new offers are posted to our forums. And check out our Black Friday Shopping Guide to stay up to date on all the best Black Friday laptop deals for 2020.
Up Next:
Our editors strive to ensure that the information in this article is accurate as of the date published, but please keep in mind that offers can change. We encourage you to verify all terms and conditions of any product before you apply.